We have teamed up with some of our favourite UK brands to offer our biggest ever UK giveaway valued at over £1000!!
Every day for 12 days, you and your dog have the chance to win all 12 days of prizes varying from dog clothes, toys, treats, accessories and food.
It is sure to be the best Christmas you and your dog have ever had.
So here we go
On the 11th day of Christmas, City Dog Expert gave to me…..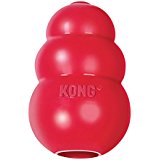 £100 of Kong Toys
The Classic KONG Dog Chew Treat Toy is an innovative treat dispensing dog toy made from a durable non-toxic rubber formula and forms part of the Classic KONG series.
Since the introduction of the Kong Classic, The Kong Company have developed toys for all ages and sizes of dogs ranging from chihuahua to Mastiff, there is a Kong toy for your dog
Make sure you enter to win all 12 days of prizes by clicking the Raffflecopter link below