Have you ever thought about what will happen to Fido if something happens to you?
I know it is a slightly morbid topic but sadly life does not always work out as we planned. People get sick, and sadly people die leaving their pets behind with no plans for Fido.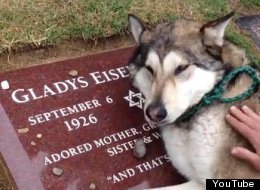 Instead of leaving a trust of provisions in your will, Bidawee NYC has set up a Loving Legacy Program that pledges to care for dogs and cats when owners predeceases them or is rendered incapacitated and can no longer look after them.
Bidawee pledges to cover and oversee a lifetime of routine medical needs at its 2 vet hospitals and when the time comes, memorials in one of its two pet cemeteries.
The Bideawee Loving Legacy program has been developed for pet parents that have an especially deep and meaningful bond with their pet. As a pet parent your love and commitment to your pet is everlasting. Should something happen to you, Bideawee's Loving Legacy program will ensure that your promise to care for your pet is fulfilled. Bideawee is committed to making sure that your pet spends the rest of its life in a warm, loving environment, similar to the one you currently provide.
Inistial deposit is $2,500
Have you made plans for Fido if something happens to you?