There was a time when a dogs only home was a kennel outside.
Thankfully things have changed and our pets are not just welcome inside, they are the king of the apartment!
In the city, space is a premium but this little Londoner has more square footage than most people.
Introducing Bruno a 2 year old black and tan Miniature Dachshund who lives in North London. He has the honor of being the first ever UK Boudoir Interview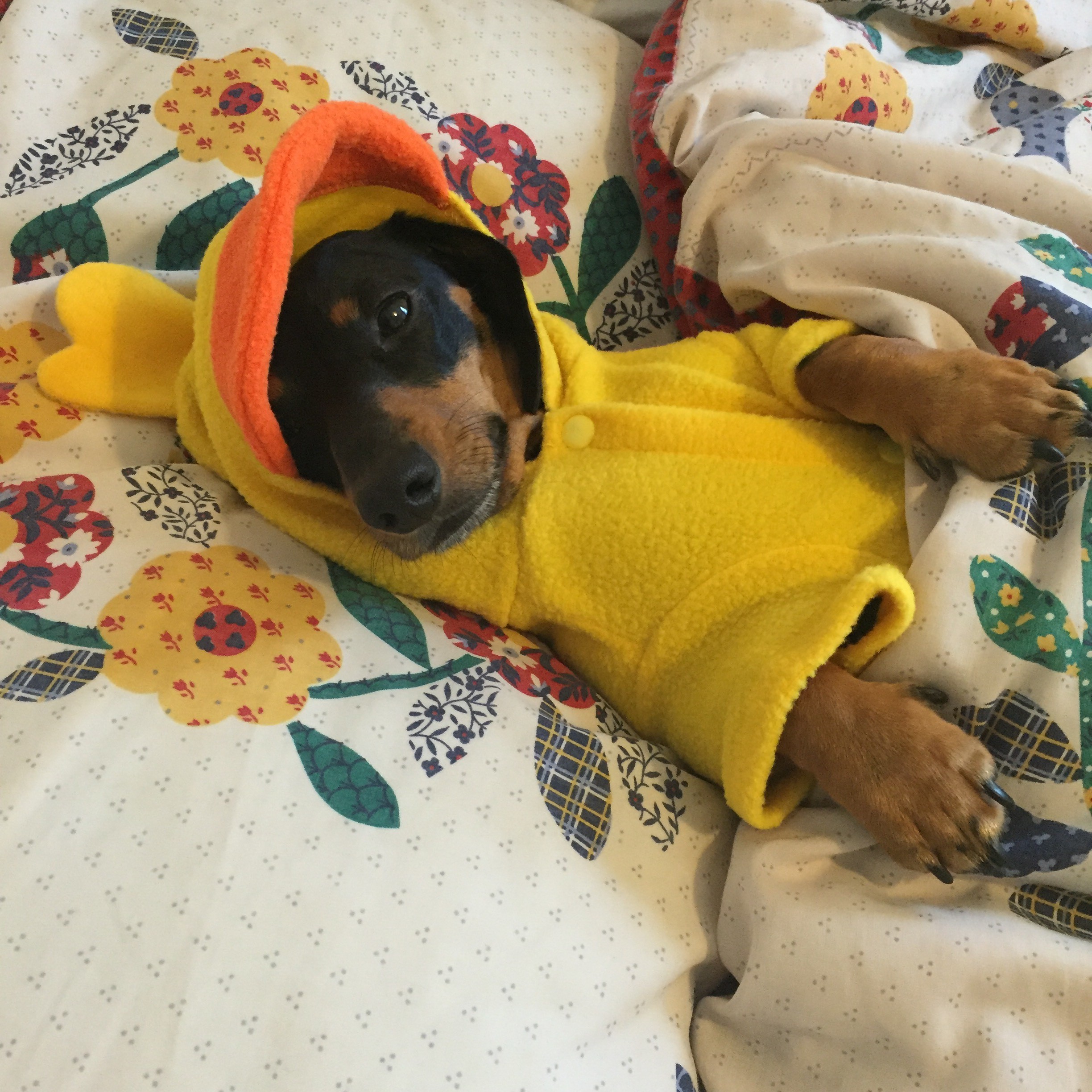 What makes Bruno different to most dogs in the city?
Bruno may be half a dog high and one and a half dogs long but he has a huge personality and he wins over the hearts of everyone he meets! Unlike most other dogs in London he has a huge Instagram following (over 63,000 and rapidly growing!) because he really is hilarious! He is well known for his box destroying skills and his 'how to' guide is now teaching dogs and humans all over the world the best tips for ultimate box destruction! He also has an obsessive love for bow ties and gives

Monday

the best stink eye known to man.
What is the most difficult thing about having a dog in the city?
We are incredibly lucky to have a lot of green space so close to us like Hampstead Heath and Highgate woods but I think a lack of countryside or the beach can be difficult at times. We also find that we have to plan trips around the city and do some research beforehand to make sure we know where is dog friendly and which cafes/pubs we can take him into. Unfortunately there is a serious lack of restaurants that allow dogs inside which is a real shame so we find that we don't eat out as much since Bruno has been in our lives as if he isn't allowed in then we just don't go!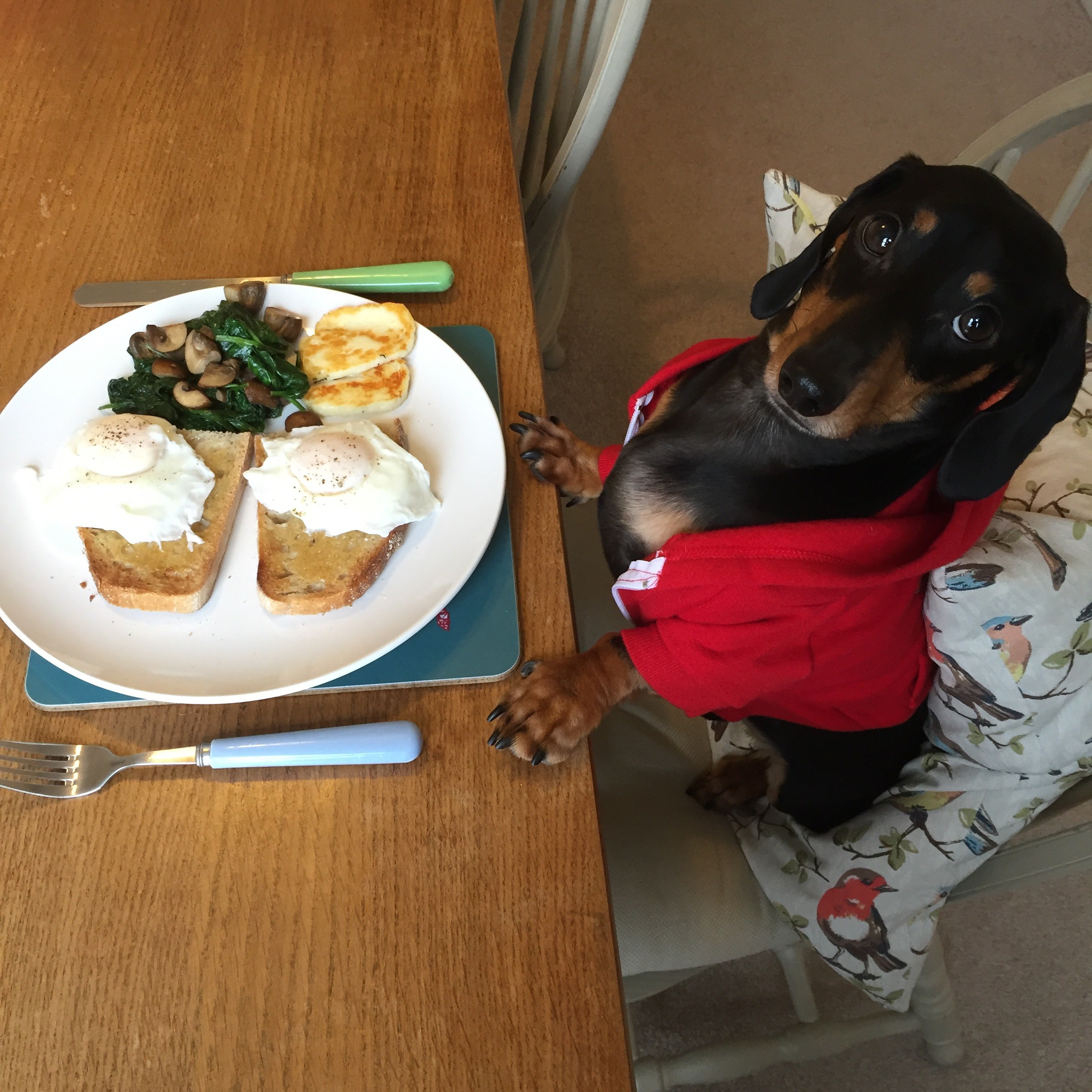 What are Bruno' favourite things to do in the city?
Bruno absolutely loves Hampstead Heath! He loves meeting and playing with all the different breeds along the way and we recently discovered a dog pond which he enjoys paddling in (he never swims!) He also loves our local coffee shop Harris & Hoole because they are dog friendly and he gets to hoover up any left overs that are on the floor, he's even been allowed to sleep on the comfy sofa which gives them extra browny points! Bruno can often be found sniffing around the local farmers market up at Alexandra Palace or Broadway market where we always pretend to sample sausages but really slip them Bruno's way (I mean as if I'd eat a sausage I'm a vegetarian but they don't know that!)
Would you sacrifice Bruno's city life for a country estate?
Yes – absolutely! Whilst Bruno is a born and bred city dog he absolutely loves the countryside and the seaside as do I! The dream is to move to a cottage one day in a village…just think of the cow pat rolling and eating opportunities that will be available to Bruno, he would be in his element!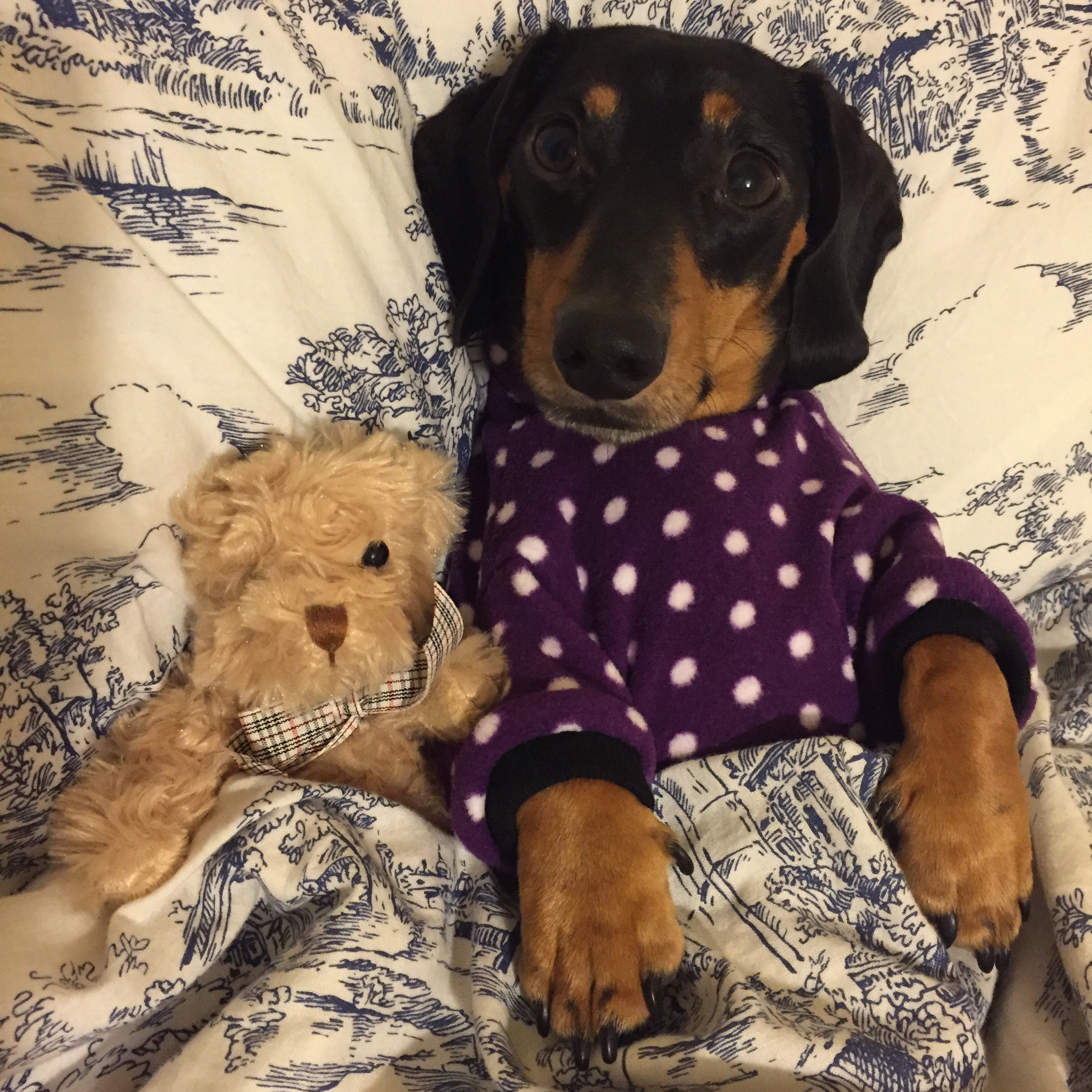 How do you keep the balance of having a small space but allowing dogs to be dogs?
We are again very lucky to have a split level flat with lots of room (although we don't have the privilege of having a garden!) Bruno has a bed in most rooms and his toys are mostly scattered around so he gets to have fun wherever he is. We use a lot of interactive toys too and we have doggy puzzles and an I fetch for when it's raining (in all seriousness he refuses to go outside in the rain!)
How has Bruno changed your life?
Absolutely YES! I could talk forever about this subject but the most important thing is to acknowledge that having a dog is a huge responsibility and you have to make compromises. You don't always have to give things up but you definitely have to plan. It's difficult to be spontaneous after work for example as your best buddy will be waiting for you to go out for walkies! I'm a home girl though so I actually like having an excuse not to go out and waste money 😉 We do different things now like going for walks or exploring outside of London compared to going to the cinema or going to museums. I don't mind as I love spending my weekends with him and I genuinely miss him if he has to go to grandmas if we have plans where he can't come along! Bruno has added so much more to our lives, we didn't know any of our neighbours before we got him despite living there for over a year and now we know quite a few people (although typically we only know their dogs names!) The Instagram world has also opened so many doors for us and we have made some genuinely lovely friends too!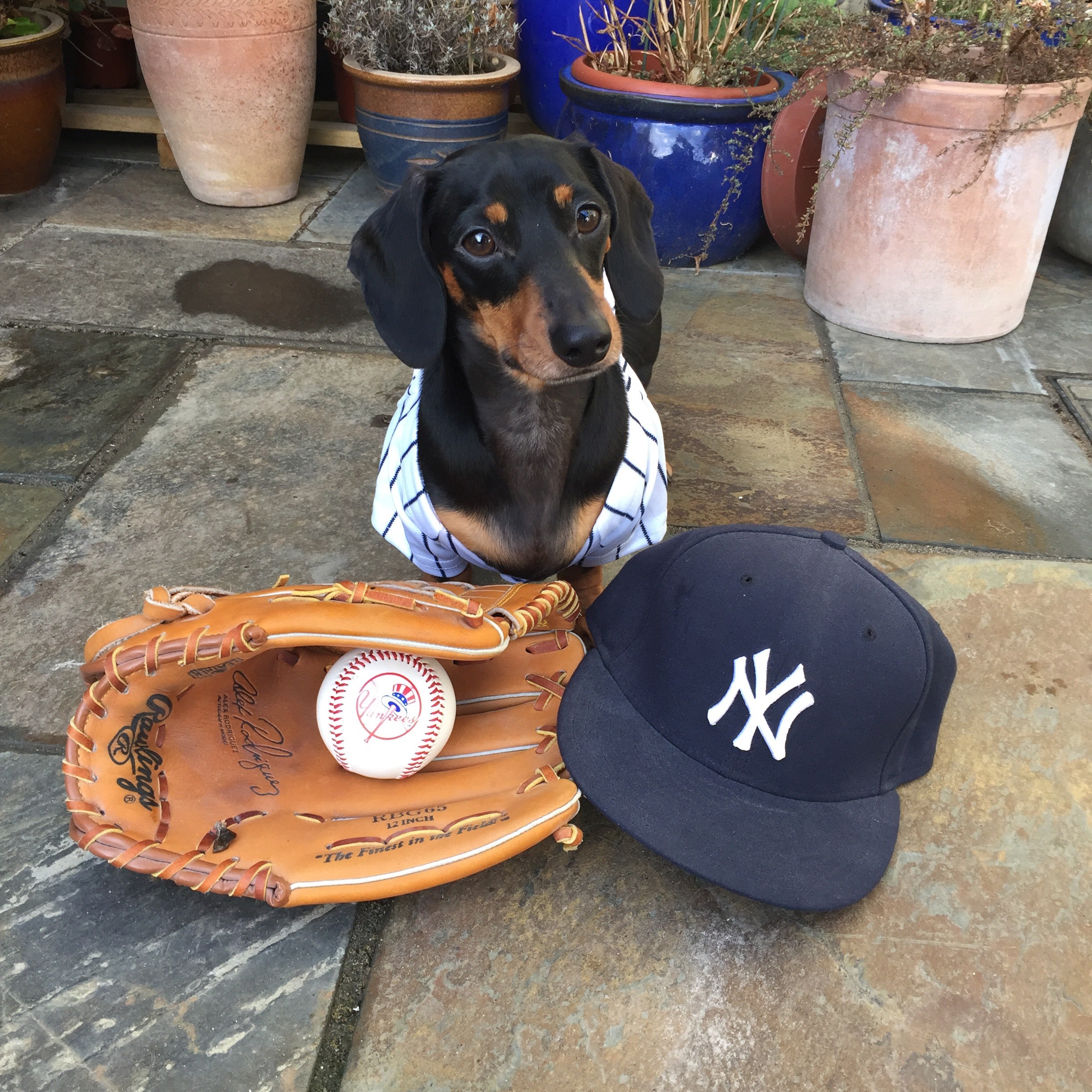 What is a typical day for Bruno?
Firstly, I am so jealous of Bruno's typical day! He sleeps in bed with us (I know, lucky pup, he makes a mean hot water bottle!) so he gets up when our alarms go off for work around

6.15am

. He goes outside to go to the toilet and then comes in for his brekkie which is usually already dished up and waiting for him. Once he's eaten he asks to be lifted back to our bed and he sleeps (under the covers may I add!) until we leave for work. He gets a Kong toy usually stuffed with bits of ham and Philadelphia cheese when we leave which keeps him entertained until his dog walker arrives mid day. He gets up to all sorts of adventures with his walkers and I love hearing and seeing the photos of what he's been up to that day (It's like he lives this whole secret life!) He usually sleeps in the afternoon as he's tired from his adventures and we get home early afternoon around 5. Then it's play time and time for more walkies, usually around the woods followed by his dinner (of course he eats before us!) He usually then keeps us company in the kitchen whilst we cook dinner and he has some sort of treat whilst we eat our dinner in the dining room. We usually then spend time looking through his Instagram and replying to his emails whilst having cuddles and a nice cup of tea on the sofa. Then it's bed time sleeping under the covers only for the whole cycle to start again the next day! What a life!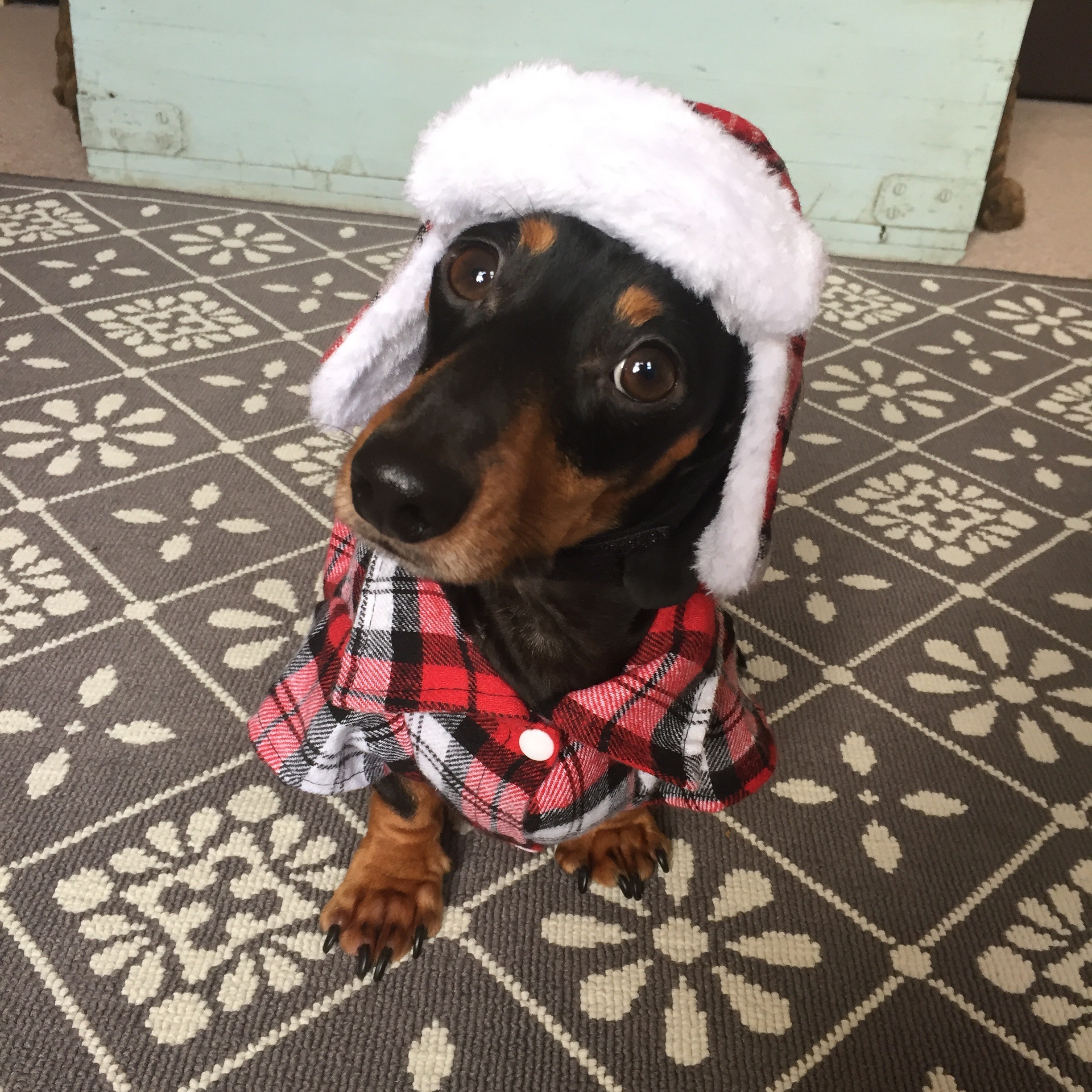 Is Bruno pampered, spoiled or perfect?
Perfectly spoiled i'd say! Definitely not pampered, he loves to get muddy or roll in something stinky 😉
Where can people find Bruno online?
You can find Bruno on:
– Instagram @brunotheminidachshund
– Facebook brunotheminidachshund
– Twitter @brunominidachs
– SnapChat bruboxdestroyer