The UK charity Guide Dogs has announced that their Great British Dog Survey – a fun nationwide questionnaire, that gets dog owners chatting about their beloved pooches, is now open!
They'd love for you to take part and answer fun questions about your dog's personality and cheekiest habits by visiting, https://www.dogsurvey.org.uk/s/co2017-blog .
You'll also be entered into a prize draw (terms and conditions apply) with a chance to win one of 10 prizes, including a fabulous doggy photoshoot with well-known pet photographer, Rachel Oates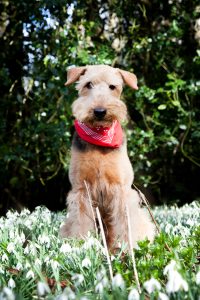 By getting involved in the #GBDogSurvey your answers will provide a better understanding of British dogs, which helps Guide Dogs raise puppies to become the extraordinary life-changers you see on the streets.
They'd like as many dog owners as possible to put their pooches on the map so go ahead and get involved!
For more information about the charity Guide Dogs visit www.guidedogs.org.uk
Fun Fact: We used to be a puppy walker for Guide Dogs many moons ago. They do really wonderful things