This post is sponsored by Lunchbox
So how do you pamper your dogs?
Spa sessions? Massages? Grooming appointments? Treats?
In celebration of  IAMS Visible Difference products, we were asked how we cater to our food obsessed Furry Foodie and how we spoil them.
My pups love food. They love food so much that an entire shelf is dedicated to their food and treats. With them being rescues, I always find it really hard to show restraint when it comes to spoiling them with treats, food and kisses. And like with people, food is the best way to win over a #FurryFoodies heart 😉
IAMS Visible Difference products are available at your local Walmart and as a way of spoiling your dogs, you can claim a free collapsible dog bowl with every purchase
Shoppers who buy the new IAMS ProActive health dog food will be able to text or upload their receipt and receive a free collapsible food bowl in the mail till November 30, 2015. All you have to do is  text "DOGBOWL" with a photo of your receipt to 811811 (only valid on purchases made from 9/15/15-11/30/15)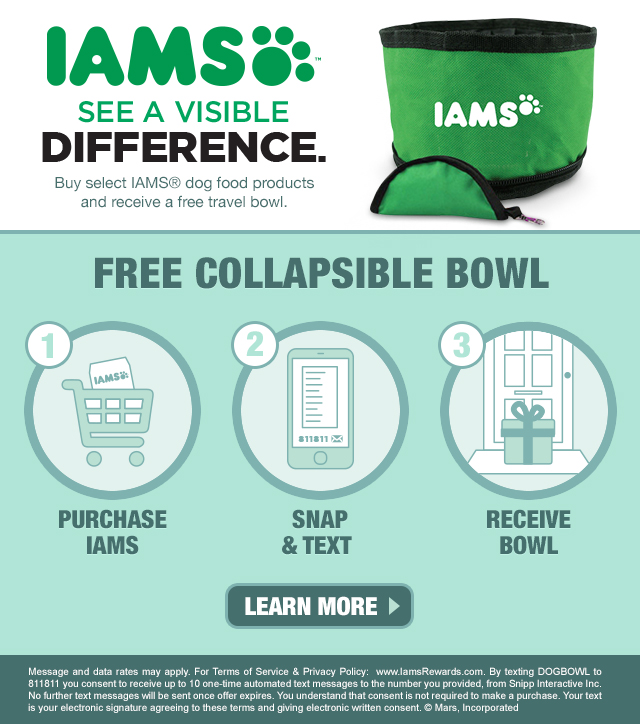 By feeding your dog IAMS, you will see a visible difference in their energy levels, skin, coat and digestion. That's the IAMS® satisfaction guarantee or your money back
IAMS is 100% proactive nutrition with 0% fillers and with over 36 different kinds of IAMS Visible Difference products that qualify for your free bowl (including Grain Free, Premium, Healthy Naturals), you are sure to find one that works for your City Dog.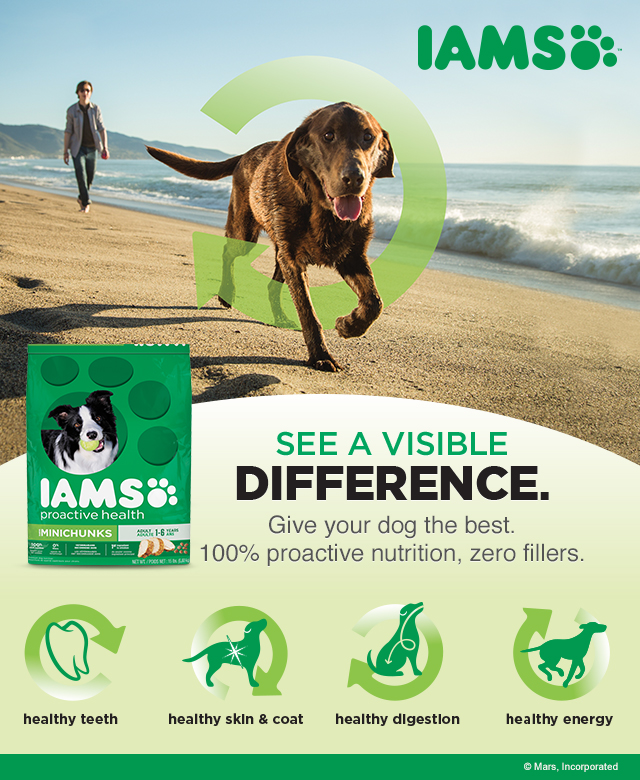 To learn more about the visible difference IAMS can make in your pet, visit the IAMS Visible Difference website
How Do You Spoil Your Dog?