Hey guys,
So those of your who have been following us on FB, instagram and Snapchat know we have been in Scotland for the last week on a mega road trip.
This is the first big road trip we have been on with the dogs and I must tell you that they were incredibly well behaved and really surprised us all with their manners.
Day 1 was a long drive from London a place in Scotland called Cupar. This took us nearly 10 hours as we had to take a break every few hours to refuel (both ourselves and the car) and also give the dogs pee breaks.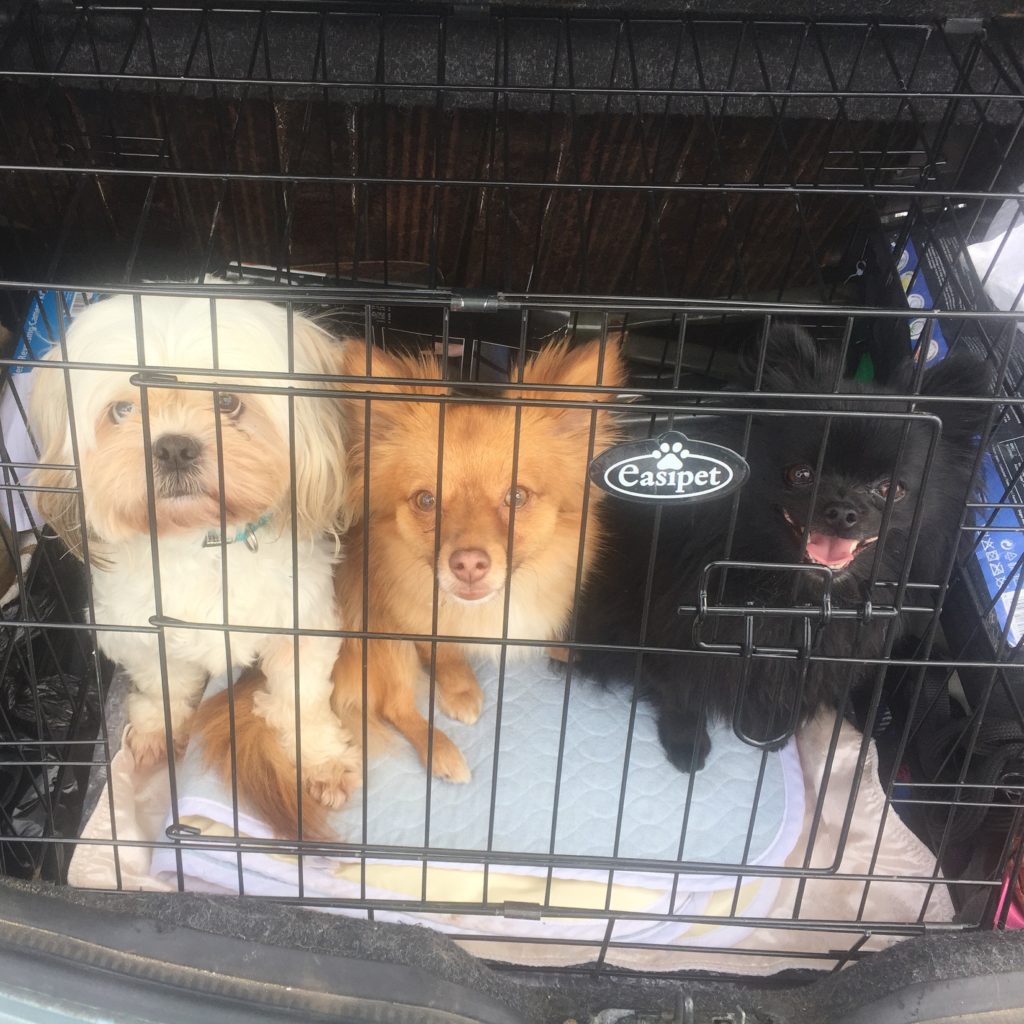 For this journey, the dogs were in the trunk in a car crate. Inside, I had placed 2 layers of reusable pee pads and also a washable dog bed (in case there were any accidents). All 3 dogs stayed in here with treats and a water bottle. Thankfully it wasn't a very hot day so there was no need for the cooling mat or sun reflector but they were in the car just in case.
Every few hours, we would stop at a service station to allow the dogs to pee, have some water and also stretch their legs a little. We timed these stops approx every 2.5-3 hours so the dogs were not in the car for too long.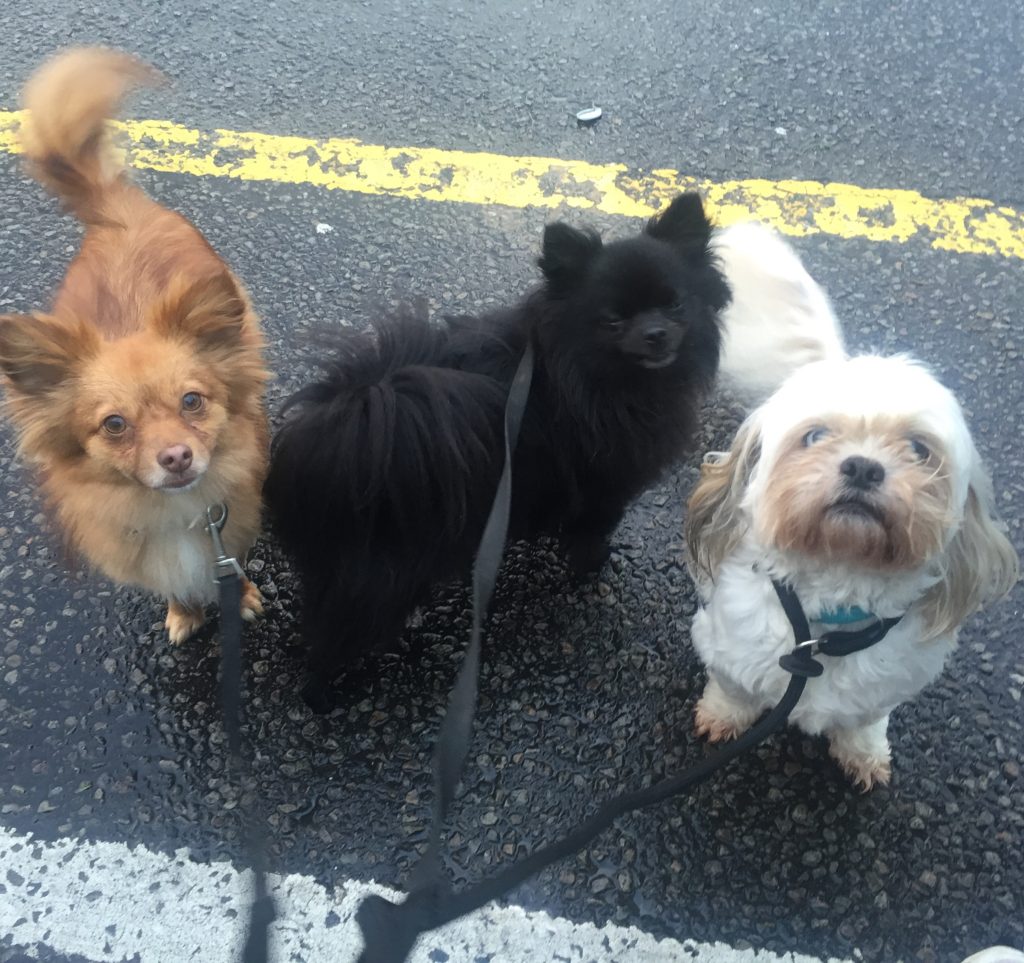 We carried a plastic takeaway container which we could use for water on each stop. It was the perfect size and reusable. It also meant we did not have to purchase any new accessories for the trip.
Once we arrived at our accommodation, the dog crate came out of the car and was placed inside our airbnb bedroom before we did any unpacking. This allowed the dogs to have a safe and familiar place to stay without getting in the way or feeling insecure.
Once the rest of the unpacking was finished, a long walk was needed to allow the dogs to just work off some of the underused energy they had from the journey in the car. We finally went to bed at about 1am and the dogs slept though the night.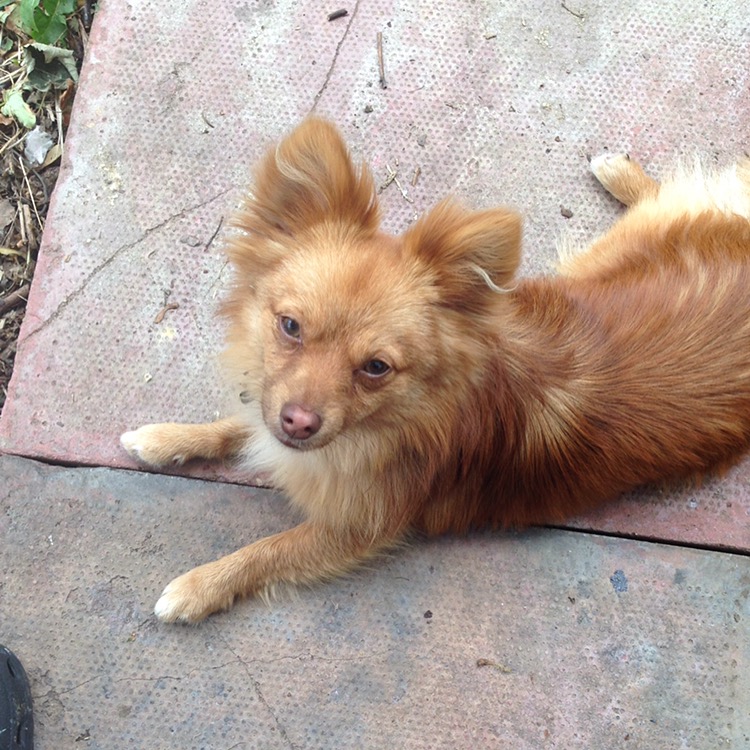 I know there are a lot of travel accessories available on the market for pets but for this trip, we tried to keep it as simple and streamlined as possible. Disposable takeaway containers were re-used from our human salads so we had no guilt about recycling them whenever we felt the car was getting cluttered.
On a trip like this where we are staying within someones home, I always like to use both reusable pee pads and the throw away type. I layer the disposable ones on top of the reusable ones so as to ensure there is no "bleed through" which can sometimes happen with the cheaper brands.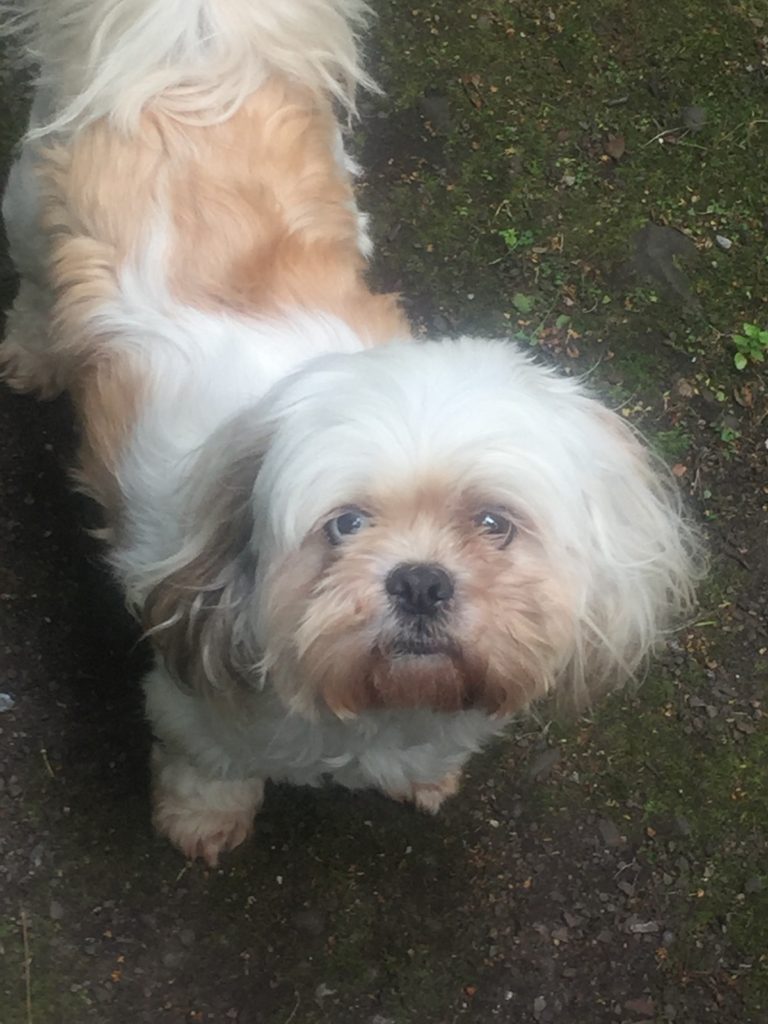 This is the perfect time to bring out all of the samples of dog treats you have been hoarding. The advantage of sample sized treats is that they are perfect for travel without having to bring an entire bag of treats.
This is sadly where I did not listen to my own advice and brought an entire large bag of Fish4Dogs fish treats for the dogs. These are possible the dogs fav treats ever. However, the bag is not resealable and the result was that the entire car stunk of fish which wasn't very pleasant when the weather was warmer. When I plan the next trip, I will put these in a ziplock container and portion them out. If you do not have any samples of treats, use zip lock bags to divide the treats up for the length of your holiday.
Water is a necessity while travelling with your dogs. I packed 12 500ml bottles of water for the dogs as there were no guarantees as to the frequency of stops or if it would be available at a reasonable price (we all know that motorway service stations cost a fortune). Once the water was finished, I would recycle the bottle. If I had thought of this better, I would have purchased a reusable water bottle with internal filter reducing waste and reducing the amount of bottles to carry. This would also mean that I could fill up with water anywhere (even public toilets) and the in built filter would purify the water for myself and the dogs.
Prepare for the worst. Jester had an upset tummy in the middle of the night and pooped everywhere in the crate at 5am. Sadly he was sharing the crate with the other 2 dogs which resulted in a quick clean up with our KleenPet wipes and a wash the next day in the sink. Stupidly, I forgot to bring any dog shampoo so he was washed in washing up liquid. He didn't seem to mind but it is not a good idea for frequent use. Note to self. Pack dog shampoo next time and be prepared for the unexpected.
That's about all we learnt from our trip to Scotland. Do you have any hints or tips you can share?