Last year our 12 Days of Giveaways was such a huge success, that we decided to bring it back again this year.
We have teamed up with some of our favourite UK brands to offer our biggest ever UK giveaway valued at over £1000!!
Every day for 12 days, you and your dog have the chance to win all 12 days of prizes varying from dog clothes, toys, treats, accessories and food.
It is sure to be the best Christmas you and your dog have ever had.
So here we go
On the first day of Christmas, City Dog Expert gave to me…..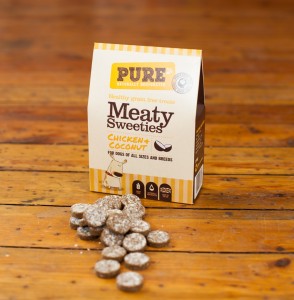 Treats and dog food from our friends at Pure Pet Food.
Pure food is dog food with a difference.
Our pioneering approach makes it easy to provide your dog with the natural goodness and nutrients found in raw and homemade food.
All our natural dog food is made in a human grade food facility, where fresh and raw ingredients are prepared with a gentle method called dehydration. This process naturally preserves our human quality foods, retaining their nutrients without the need for harsh cooking procedures.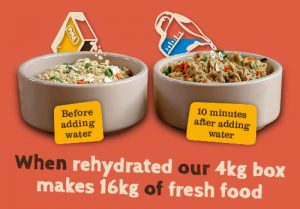 This food is both extra tasty and healthy for your pooch as the dehydration naturally preserves the food which removes the moisture but retains the nutrients and goodness found in the fresh and raw ingredients.
Before the slow dehydration of all the ingredients, the meat within the feed has been lightly heated to remove any harmful pathogens, whilst the fresh fruit and vegetables are simply washed, prepared and cut to size.
All you have to do is enter below