12 DAYS OF CHRISTMAS GIVEAWAY
As a reward for being such amazing readers, we have teamed up with some of our favourite UK brands to offer our biggest ever UK giveaway valued at £1000!!

One lucky winner will have the chance to win all 12 prizes varying from dog accessories, toys, treats and food. It is sure to be the best Christmas you and your dog have ever had.

So here we go
ON THE SECOND DAY OF CHRISTMAS, CITY DOG EXPERT GAVE TO ME…..
An Orvis Dogs Own Blanket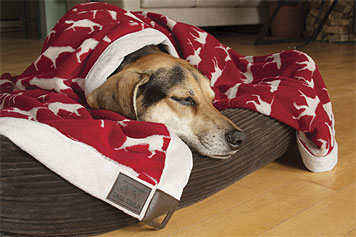 Treat your best friend to the comfort, warmth, and security promised by this durable fleece blanket featuring walking dog silhouettes on a plush red background. The perfect size for any space including the crate, car, and couch. Bring along when travelling for a familiar soft surface. A corner faux-leather tab makes for easy hanging.