Guys, we threw a rather fun Instagram party on Sunday to celebrate Folly and Jester's birthday and reaching 20,000 followers on the platform. 3 days later and the dogs and myself are still recovering!!!!
However, I just wanted to get a post out there to thank the incredible companies who helped make the picnic so amazing
It really was a lot of work and planning but it was so enjoyable to be surrounded with such amazing people and their dogs.
Here are some of the photos from the event.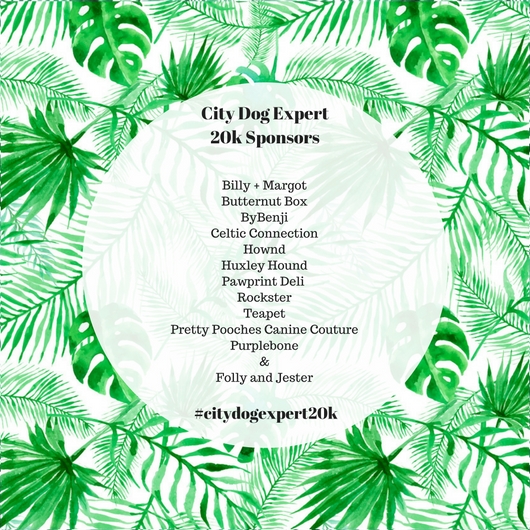 Billy + Margot.
This was our first time working with this company and I assure you it won't be the last. The popcorn for dogs was an absolute hit. I even tried some myself (and it was rather delicious). I can highly recommend Billy + Margot products for any event to add a level deliciousness and fun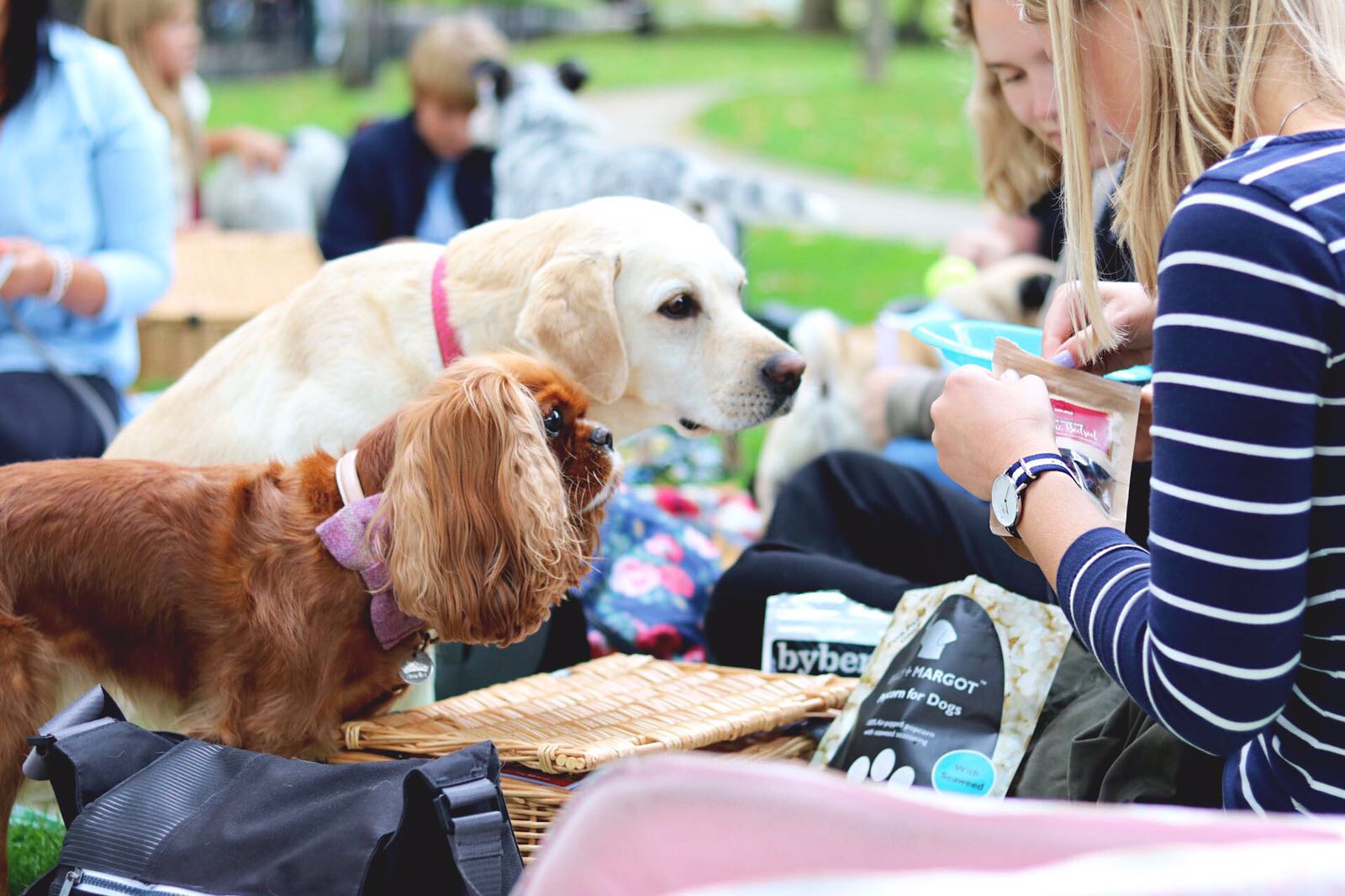 ByBenji
ByBenji is a company that I have only become aware of recently (having discovered them at a charity event recently). My dogs simply loved the Biltong treats (especially the poms who are known to be little fuss pots). I used these daily for dog training so just knew they had to be included int he hampers. They also support animal rescue groups which gives them extra brownie points in my book.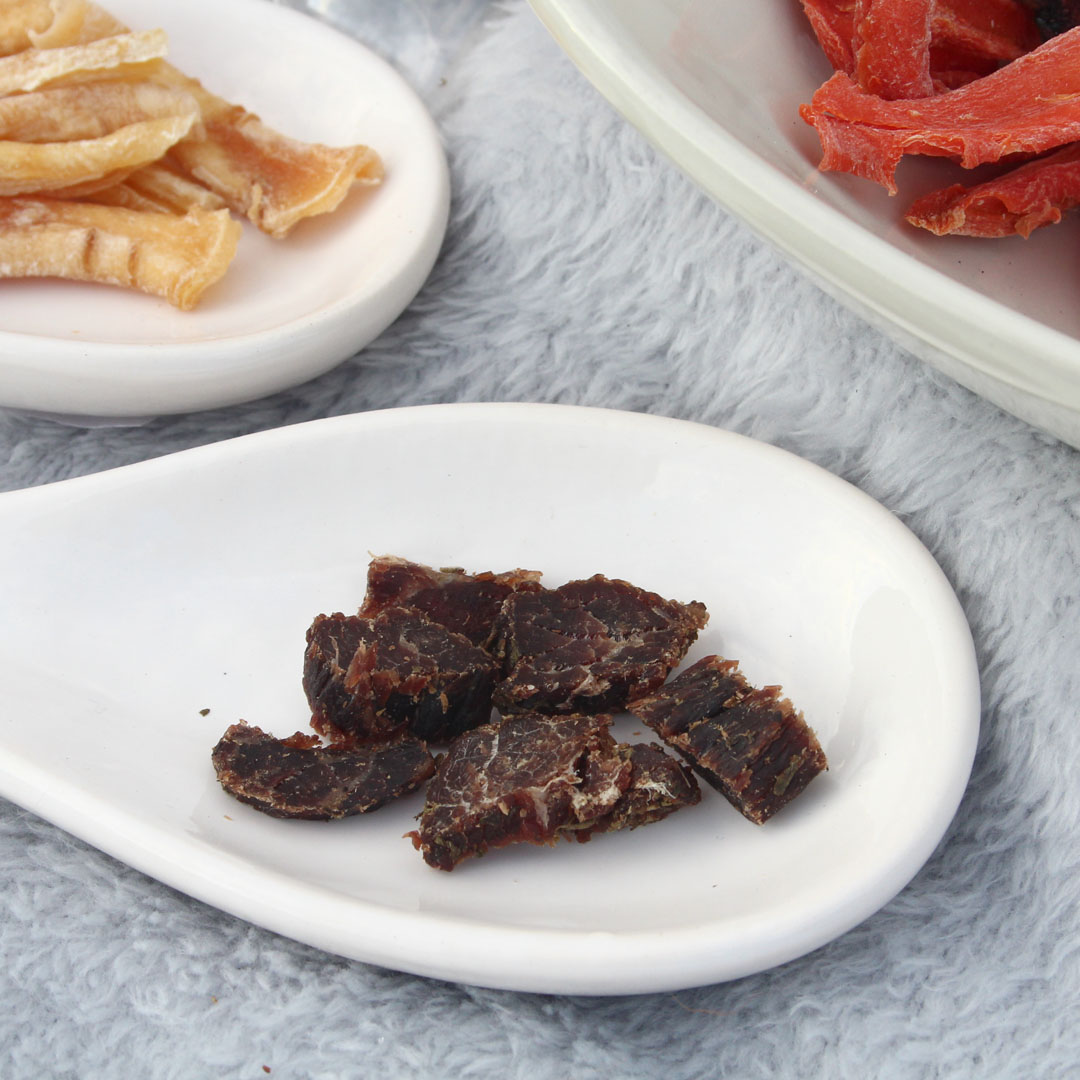 Celtic Connection
I first discovered Celtic Connection at the beginning of the year where their sleek packaging and natural ingredients made an impression on me. Celtic Connection make the incredible treats that were in the hampers and also make an equally impressive dry, dog food.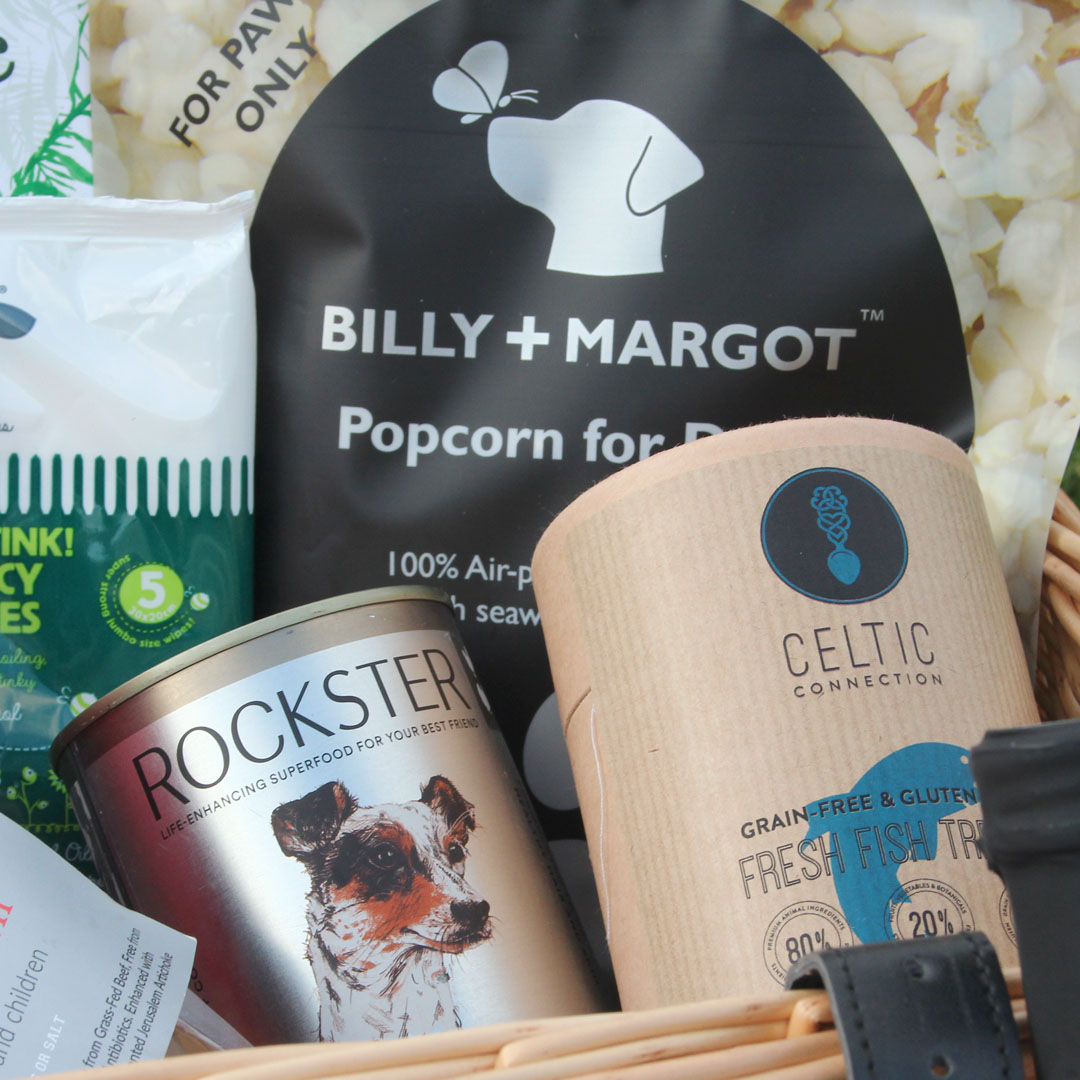 Hownd
We have been using Hownd products for several years (before they were called Hownd) and we have always loved the fresh fragrances and practical uses. The "Yup You Stink" wipes not only served a practical use (cleaning up messy faces after the picnic), but also are our fav scent of the range. Hownd is also a leader in cruelty free products for dogs.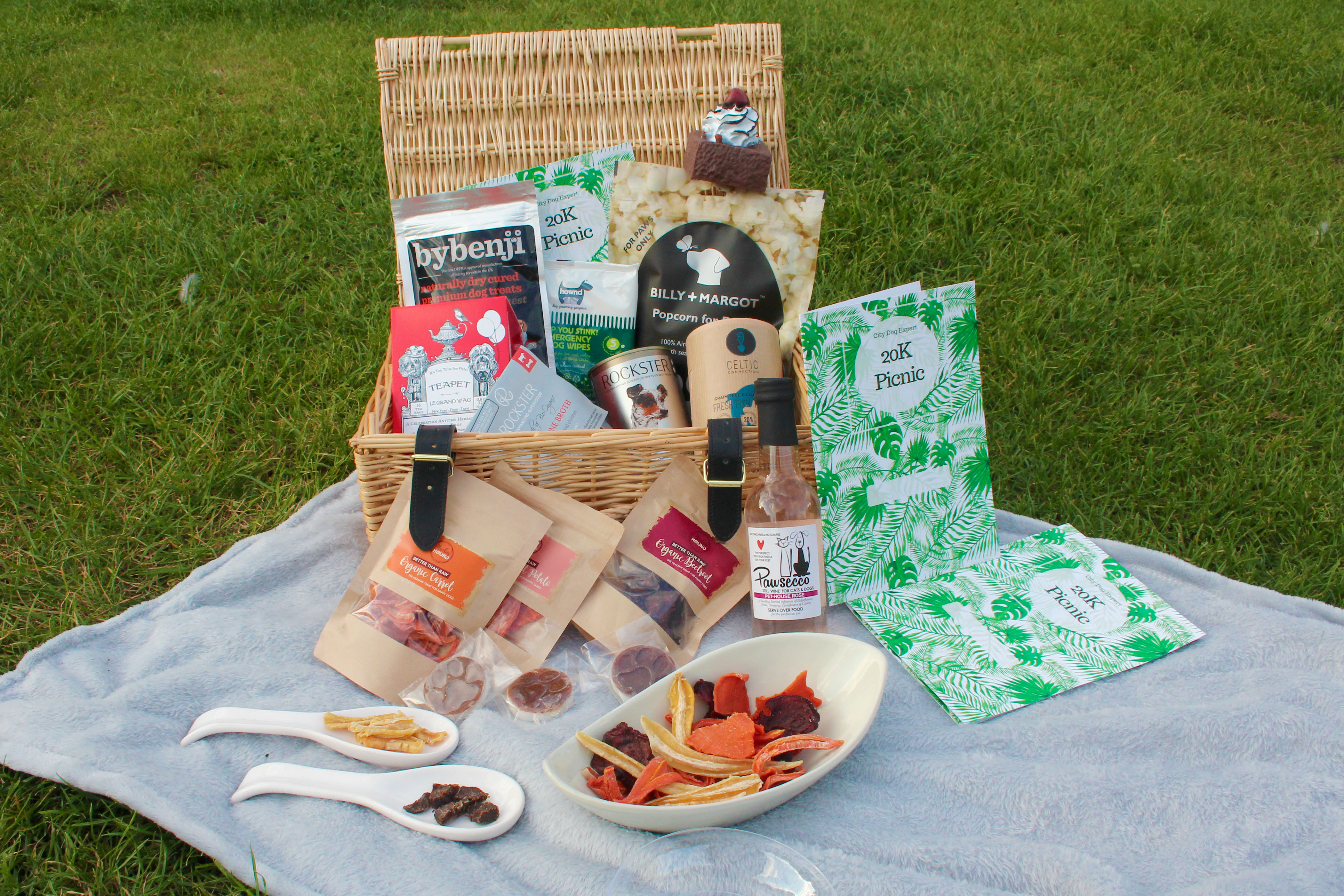 Huxley Hound
Huxley Hound are the creators of the healthiest dog treats on the market. The finest vegetables (ethically sourced and organic) are dehydrated and packaged to provide a true farm to table experience for dogs. They really are Better Than Raw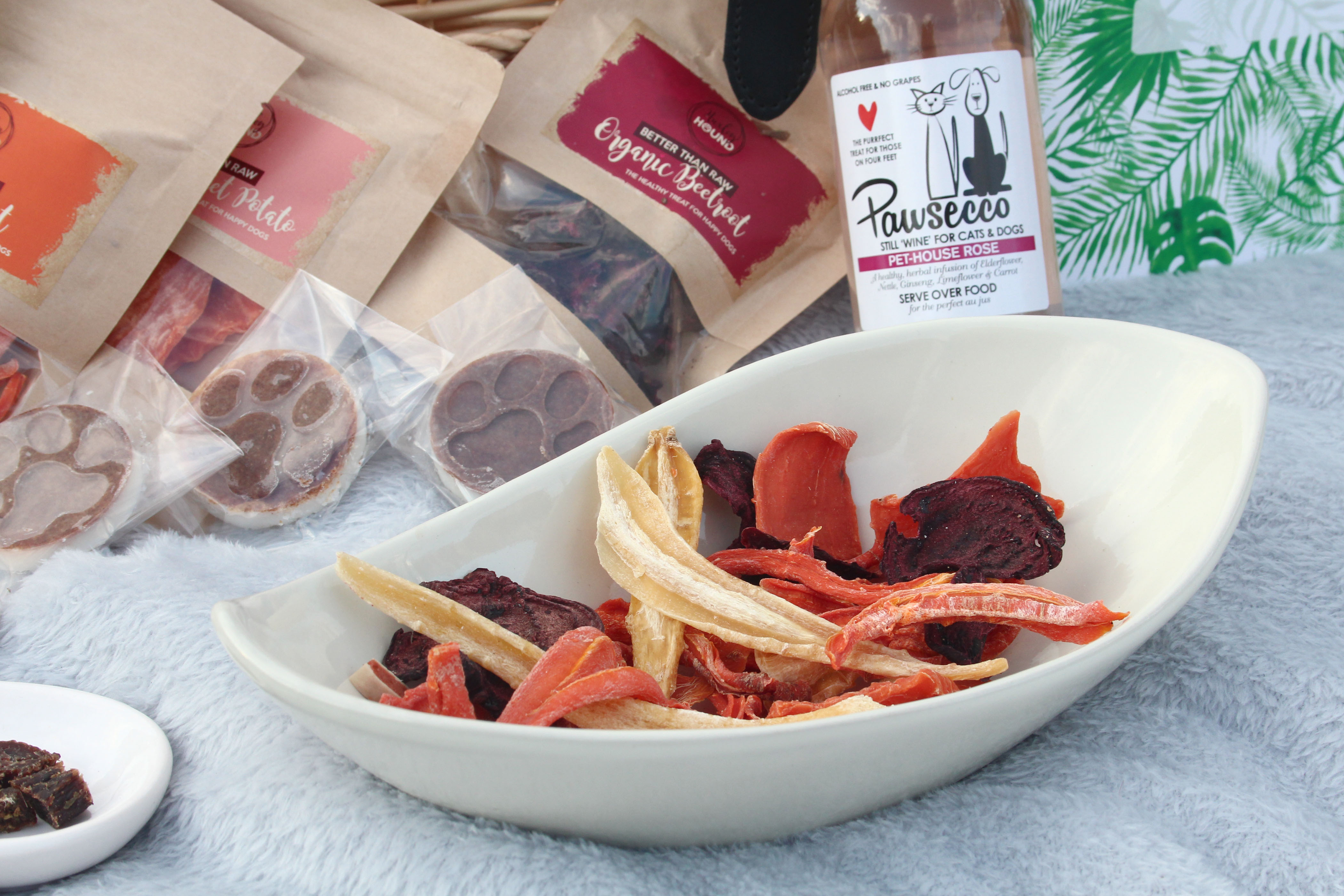 Pawprint Deli
Pawprint Deli are the first "all natural" subscription dog box that I have seen in the UK. A mix of hand selected dried, natural treats are delivered monthly for your pooch to love. My dogs love the monthly box and I know all the guests loved the products also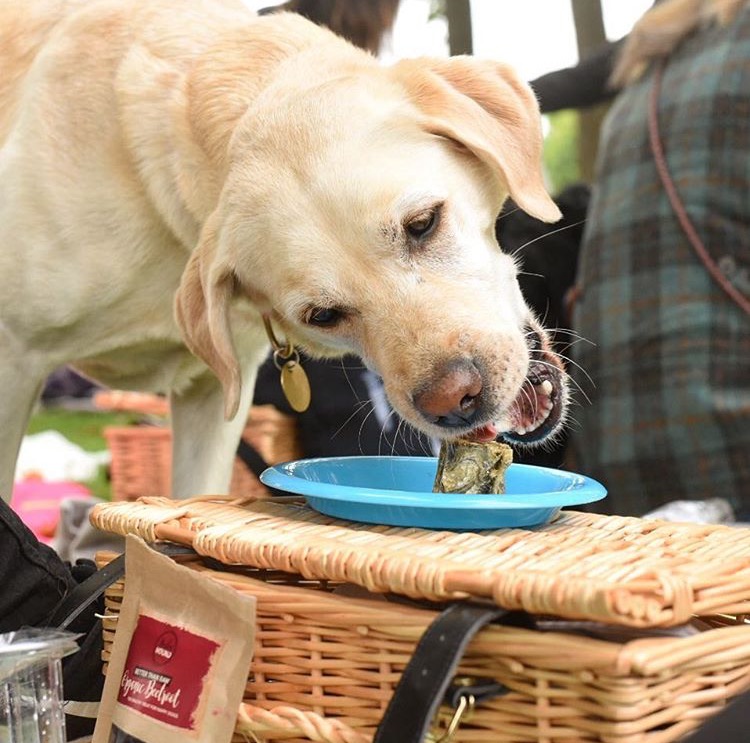 Pretty Pooches Canine Couture
Pretty Pooches Canine Couture is a UK based company with the most incredible attire and accessories for dogs. They also stock leads, harnesses and carriers for dogs. We were so lucky to have had them supply all the toys inside the hampers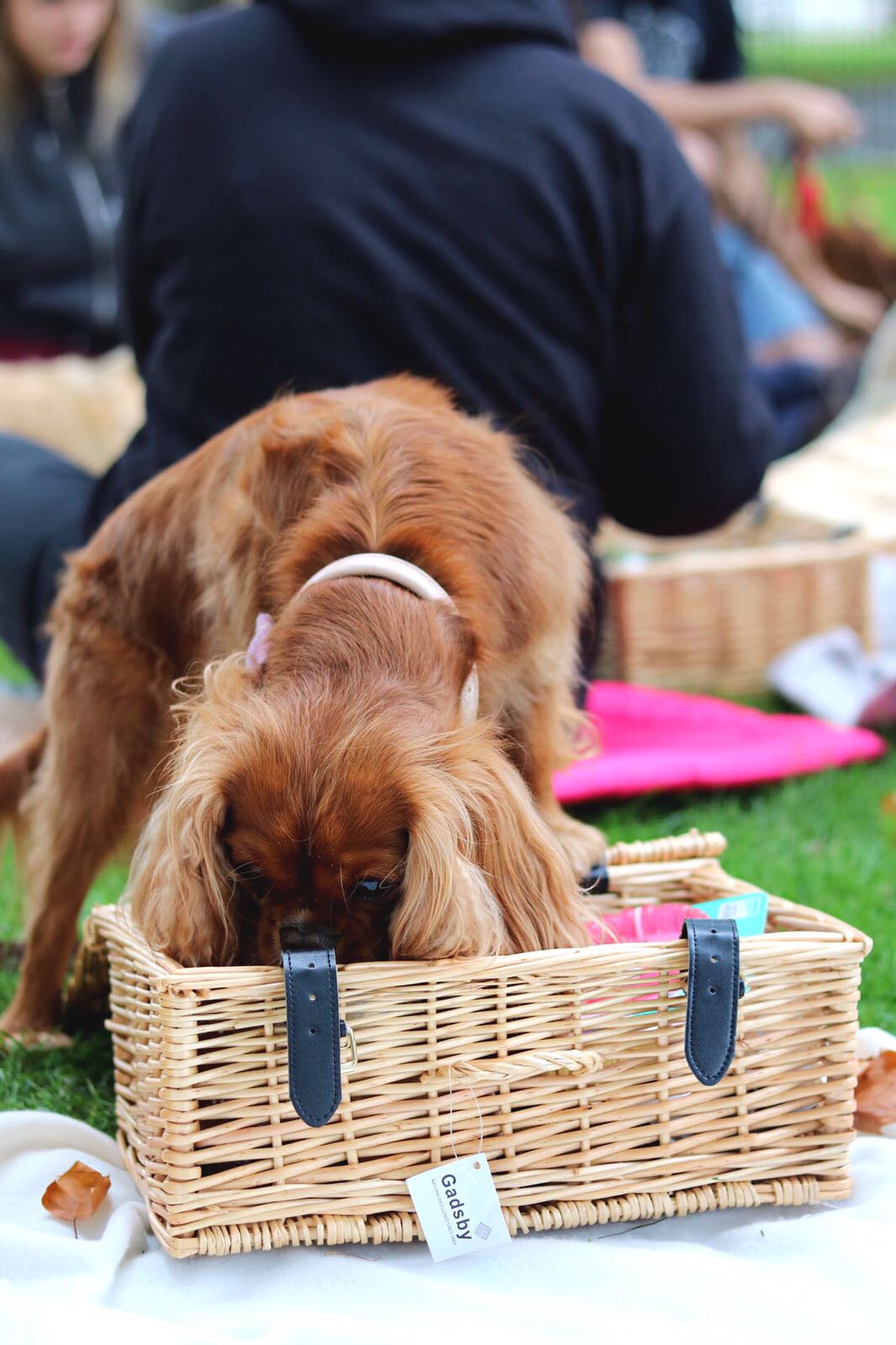 Purplebone
This is our first time working with this London based company and I am excited to hopefully work with them again. Purplebone provided the poop bags, tennis balls and the kangaroo treats inside some of the hampers.
Purplebone offer a subscription box service for dogs which includes an array of toys, treats and goodies for even the most disconcerting canine. We are excited to try them out soon.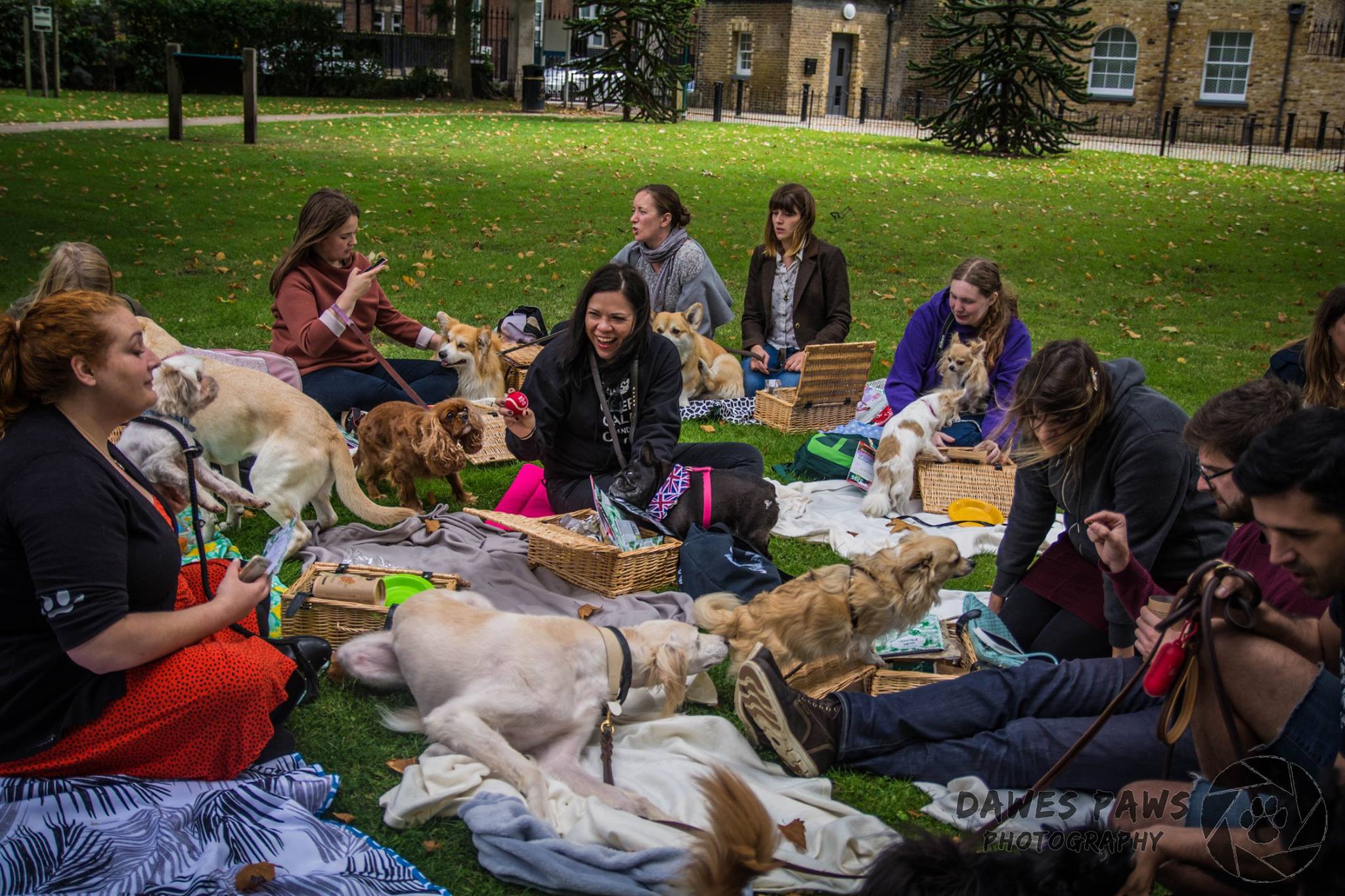 Rockster
Rockster is the first superfood for dogs in the world and has recently been awarded the title of "Best Dog Food" in Europe. Rockster provided their incredible food and bone broth as the entree for the picnic. Only human grade certified organic and bio-organic muscle meat are used. We love this brand and are so happy that they chose to support us during this event.
Rockster is also a huge support of animal rescue and dogs in need and provided all the food for the street dogs in our East Sussex outreach last Christmas. We love working with them.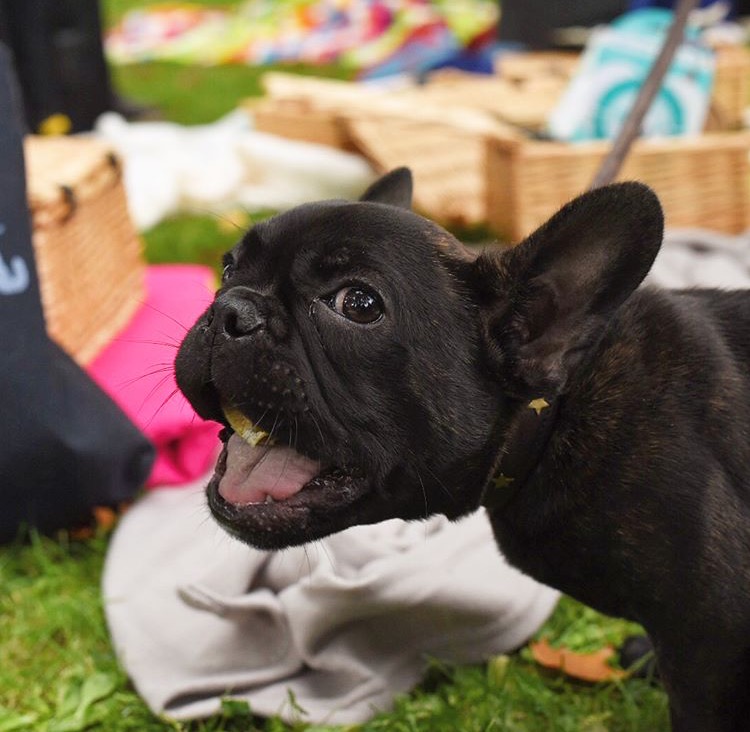 Teapet
Teapet is a company we only recently discovered and we knew that their product would be perfect for the VIP picnic celebrations. The flavoured teas were a huge hit and all the dog owners were happy to try them for their puppers. Teapet is made from 100% natural herbal ingredients and flavors. We have been making the dog tea and serving it over food for fussy foster dogs. Its also a great way to encourage your dog to drink more water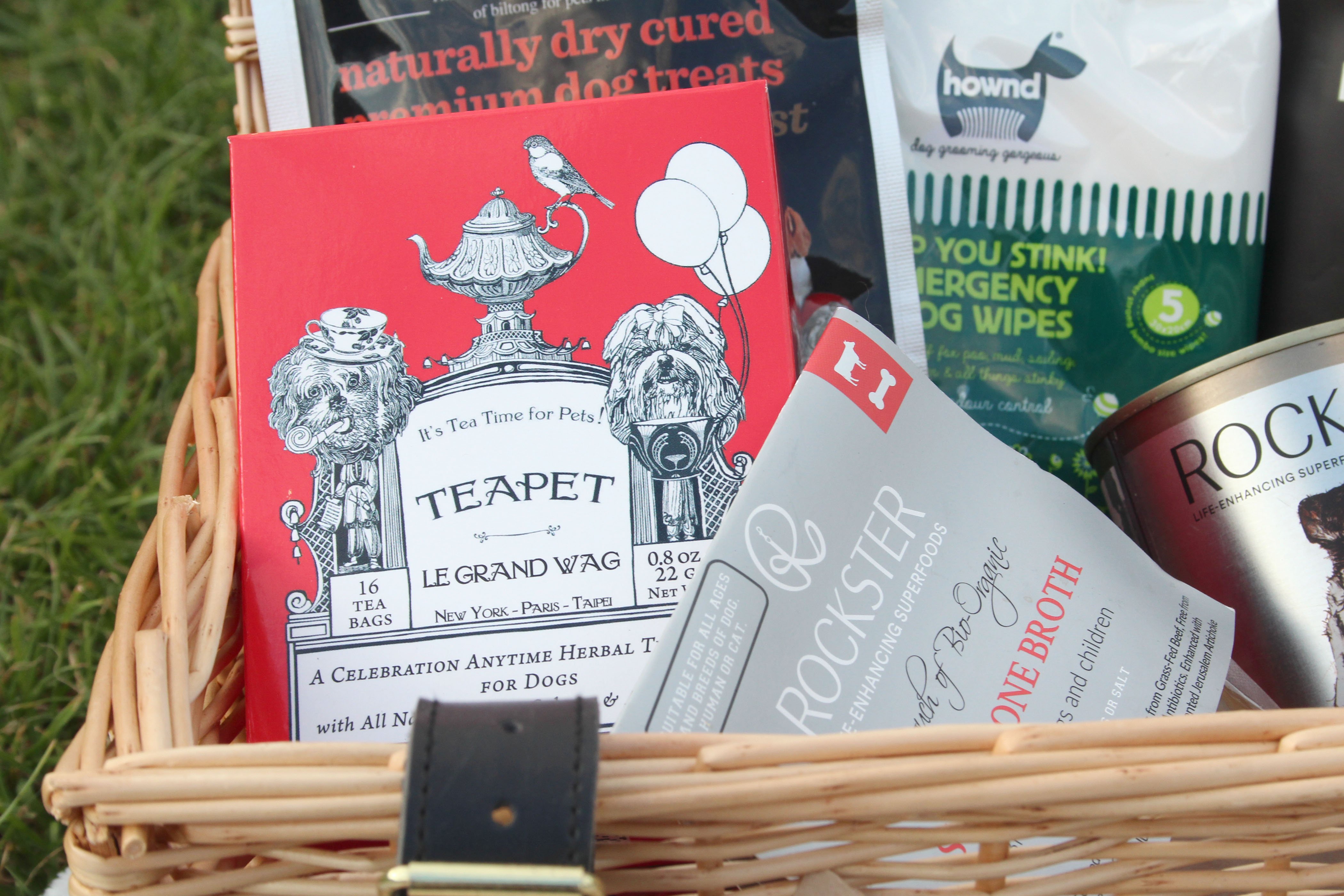 The Dog Cake
The cake was sponsored by Butternut Box and Huxley Hound
Butternut Box were the first UK based dog food subscription service providing fresh, recognizable, human grade ingredients in their dog food. We have been using the service since they started and the dogs love it. Butternut Box sponsored the ingredients for the 20k cake that I made.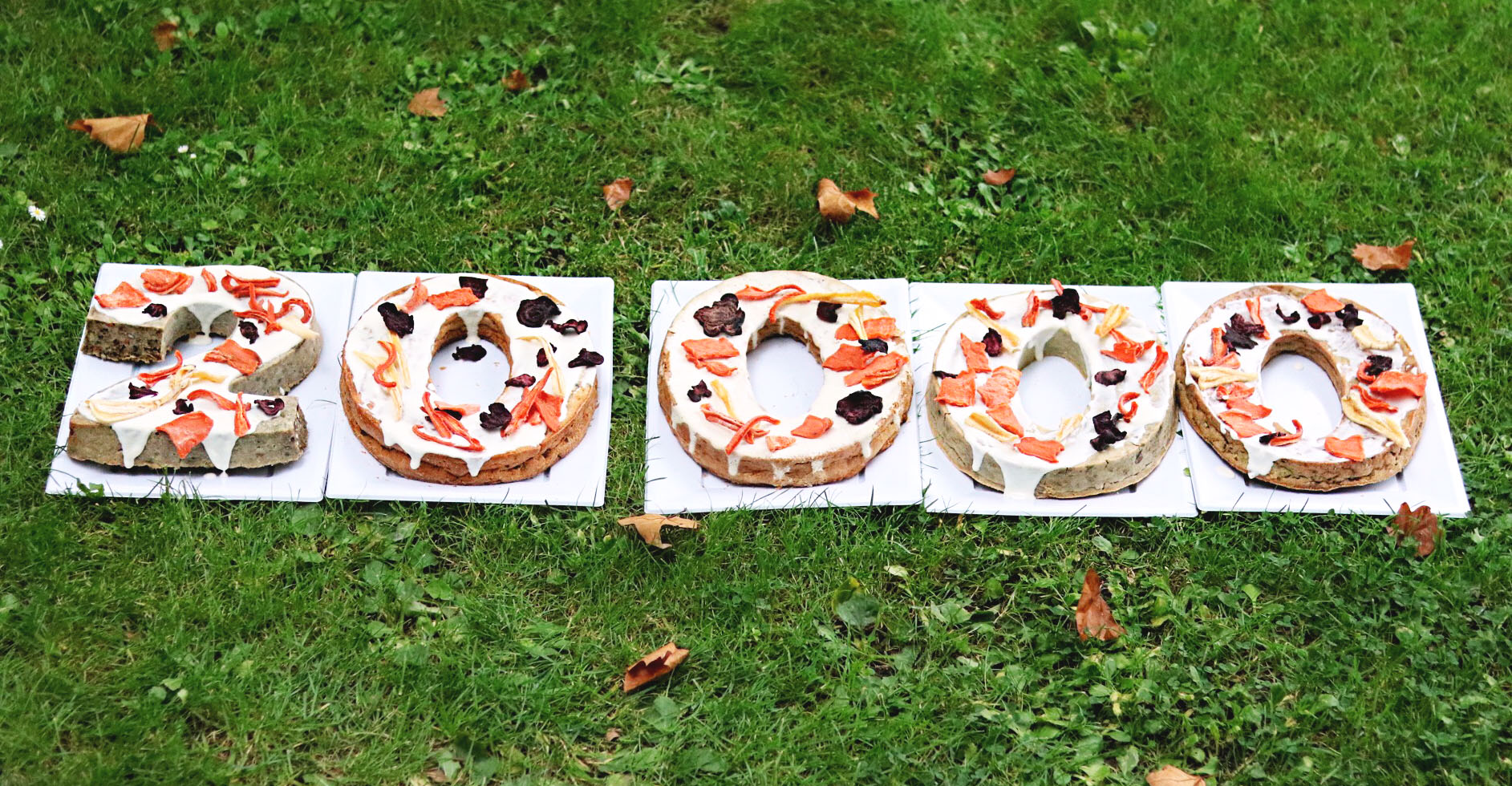 Eva & Amelia Photography
Eva was the official photographer for the event producing so many of the incredible pictures. A huge thank you to her for her incredible talent and dedication to getting the right shot.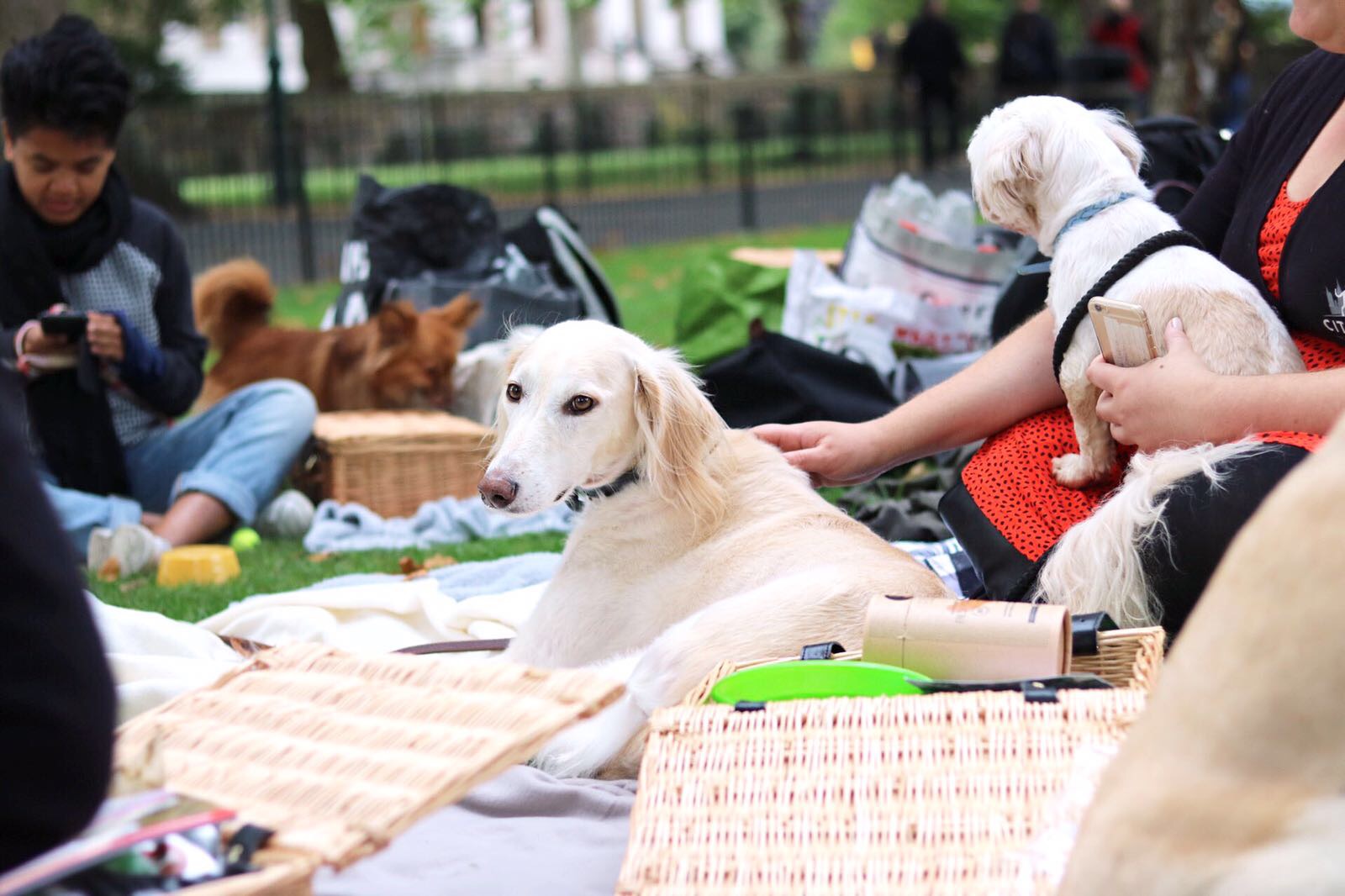 Also a huge thanks to Aurelie (@lecorgi) for helping prepare hampers and delivering them to the park. You are amazing and I wouldn't have done it without you.
Last but not least, THANK YOU to all of our Instagram fans without whom, we would not be celebrating reaching 20,000!!!