While Nineteen 87 sent us this products to review, all opinions are our own
Living in the City with 4 dogs can sometimes be exhausting (ok, more than sometimes). It can also become expensive with every penny earned needing to be divided between 4 greedy munchkin pups. The 3 small dogs are nice and affordable and eat much less between than than an average sized dog…..but not Chaplin. He is a beast with an insatiable appetite. When the team at Nineteen 87 offered us a trial of their dog food, we jumped at the chance to try it.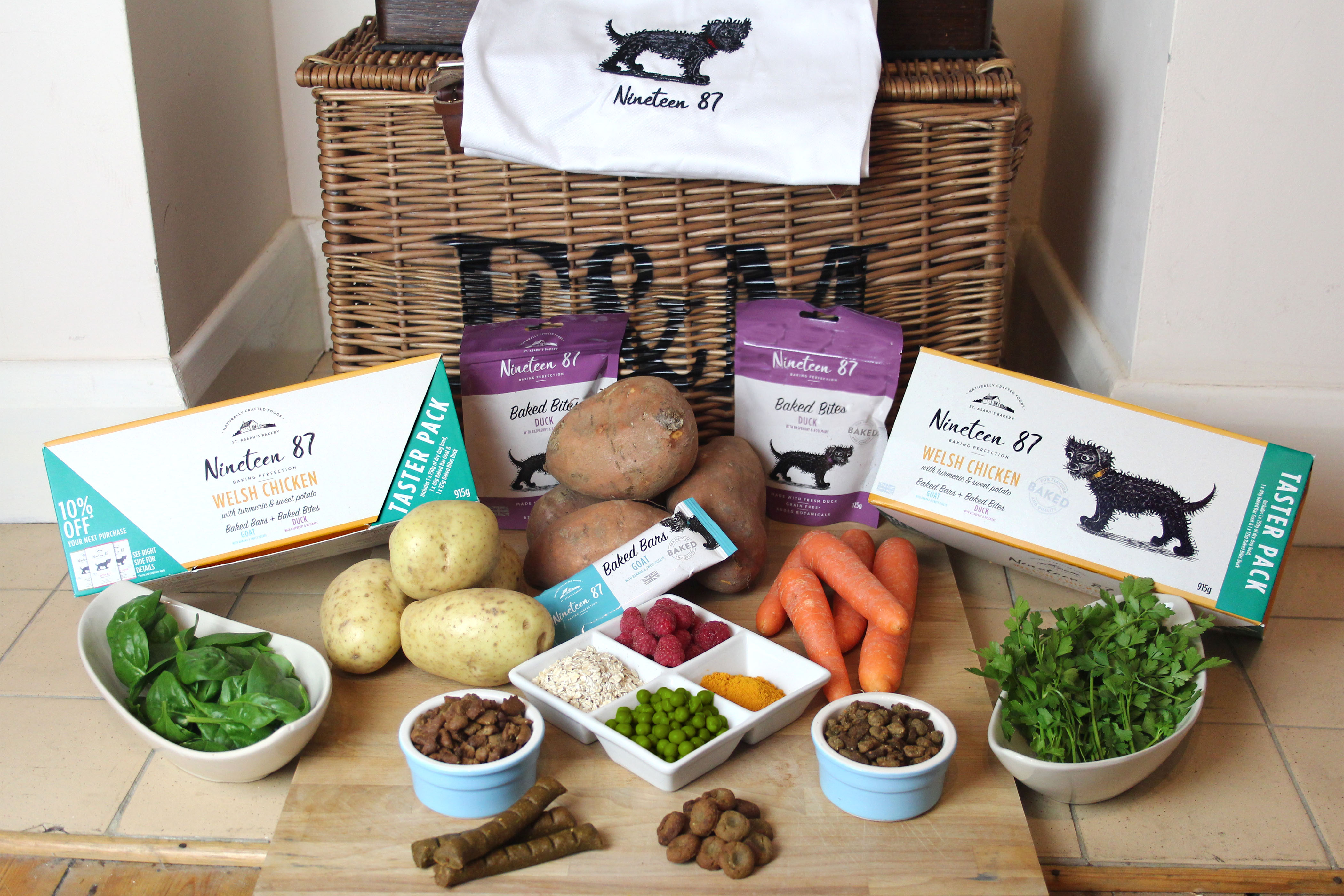 It was working out much too expensive to feed Chaplin the foods the other dogs were currently eating, so I was looking for a high protein dog food with a good mix of protein options BUT at a more affordable price point but that wasn't extruded kibble. Baking is said to be a  healthier option as it is designed to retain more vitamins in the food when compared to extrusion kibble dog food.  Nineteen 87 covered all those requirements.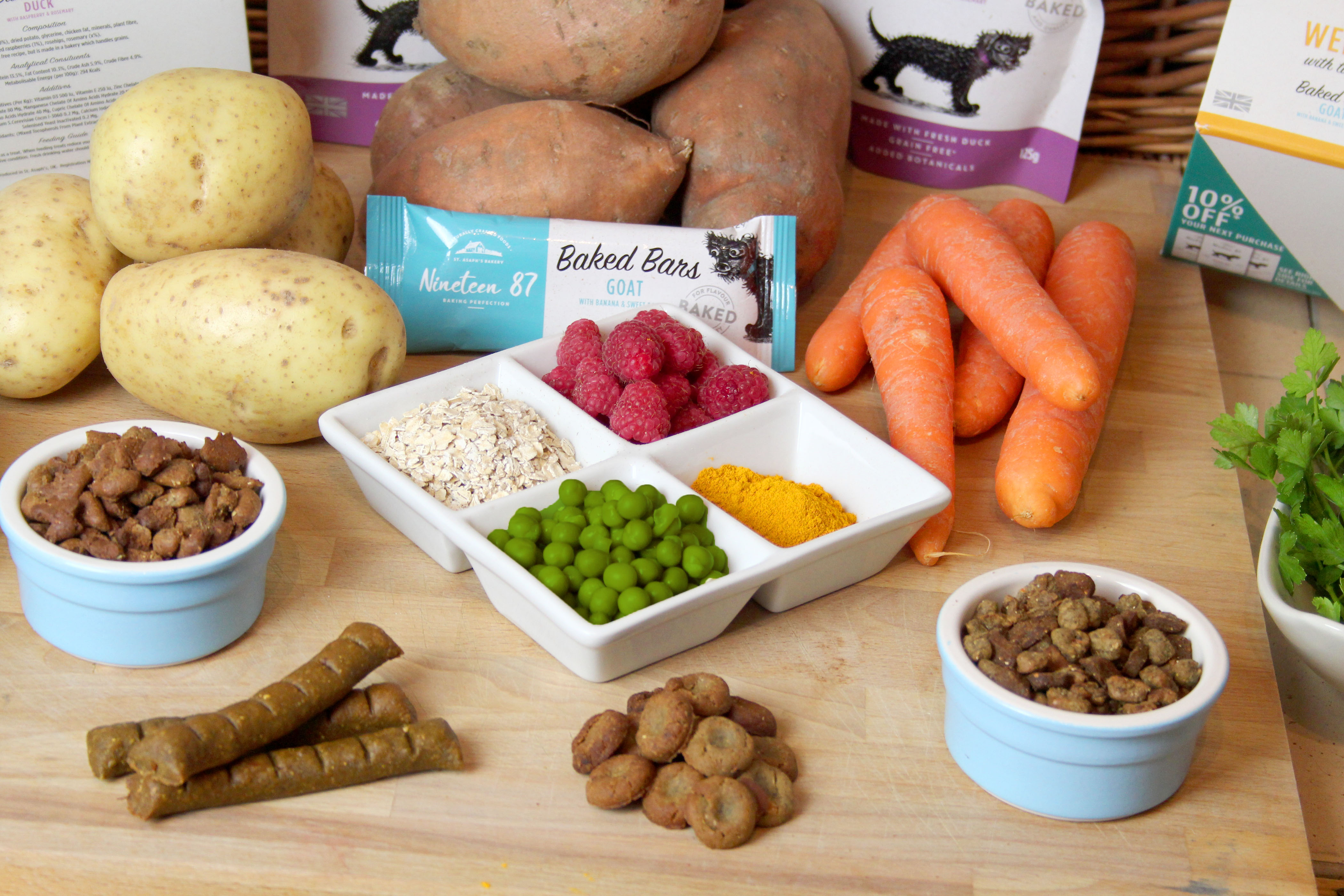 Nineteen 87 uses ingredients sourced from farms in the UK.  No matter which flavour you choose, there is a minimum of 50% fresh meat, fish or poultry and absolutely no meat meal.
The food is also grain free which caters to all types of dogs including those sensitive to wheat and grains that might cause common intolerances.
The size of the Nineteen 87 dog food worked well for Chaplin and also the smaller dogs.  The pieces of food are not all a uniform size which adds to the novelty factor making them a little more fun for fussy eaters. Chaplin demolished his food within seconds (a very unusual thing for him), and Folly, Jester and Houdini loved it also. It was also the perfect size for their boredom buster toys meaning they had something constructive and healthy as a snack whenever left alone.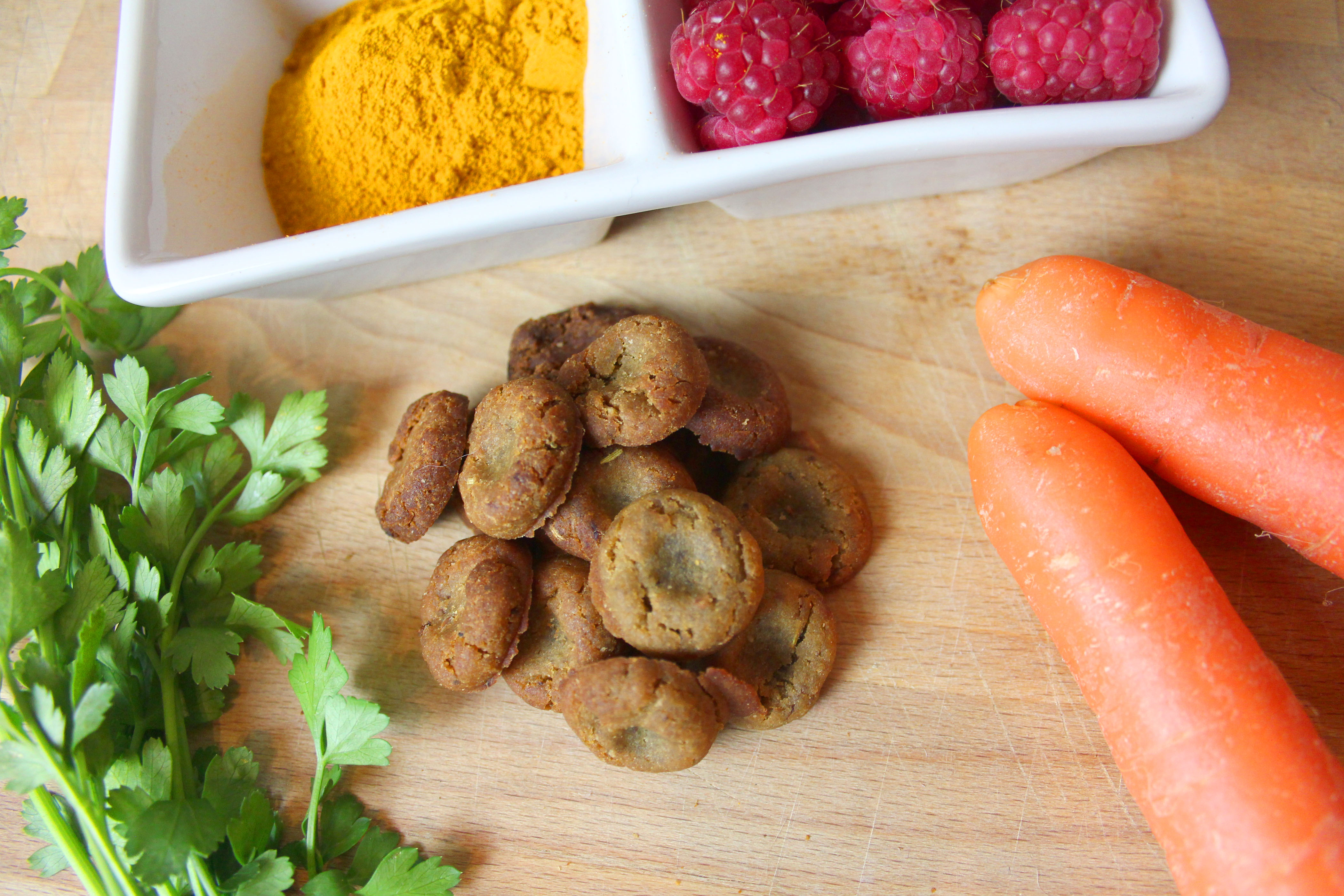 Nineteen 87 also does a range of treats made from duck and goat. The rounded duck treats were absolutely the fav in our house and the dogs would do anything for them. Tricks I had not seen the dogs do for years were suddenly being performed for a duck treat!!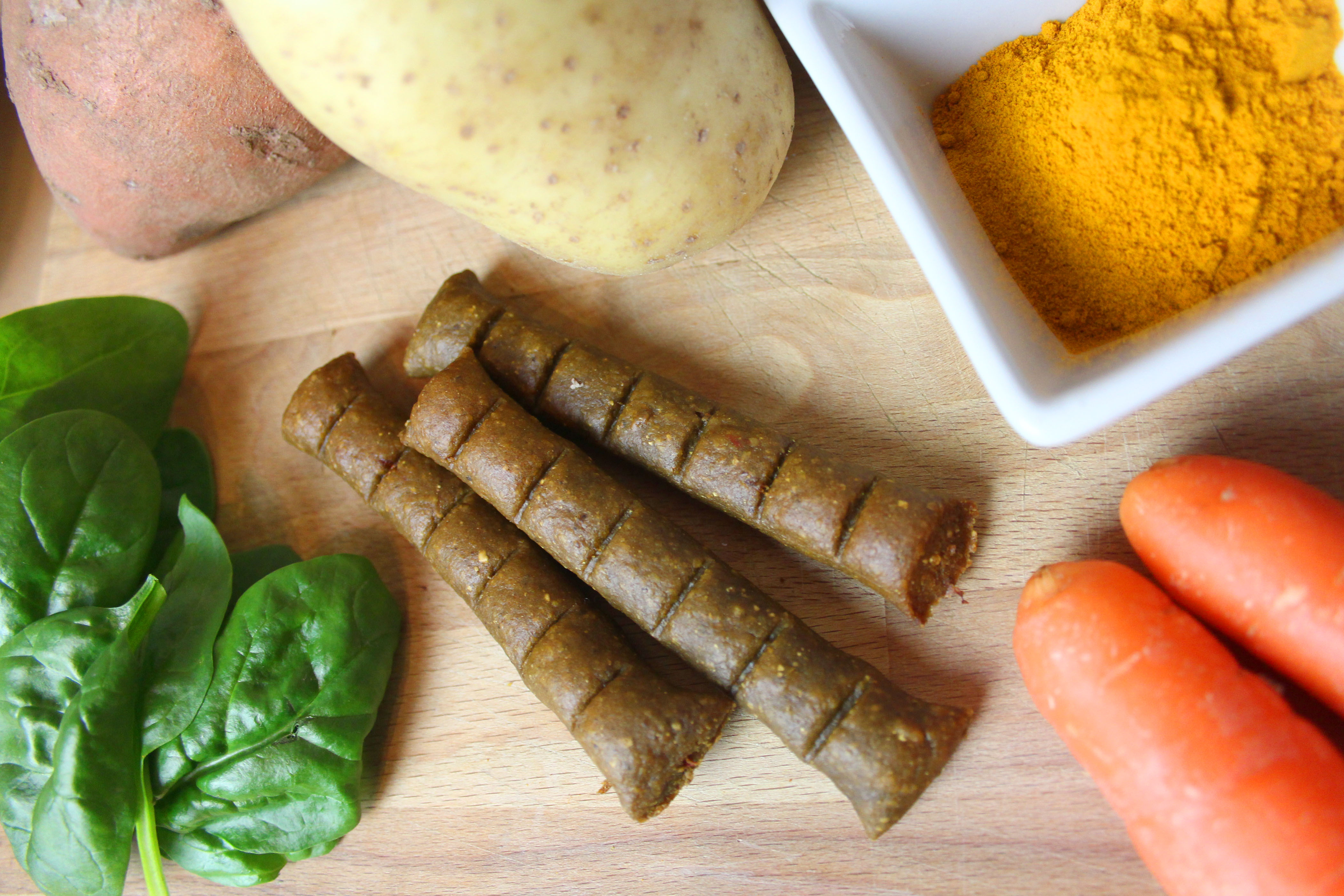 As with all the food taste tests I do with the dogs, I always monitor them for any changes in behavior, coat or stools.
While using Nineteen 87, it was interesting to see both Folly and Jester becomes more interested in their meal times. They are both usually reluctant to eat at times but both gobbled up every morsel of this food. I did notice that the smell of the food was not "rancid" like a few other dry kibbles we had tried previously. Nineteen 87 dog food was very fragrant with the smell of meat and herbs being evident. It also wasn't greasy like many extruded kibble dog foods.
I didn't notice any chances in any of the dogs coats. There is the possibility that Chaplin's coat was a little more shiny but they may also have been because he had a bath during the taste trial. No changes in stools.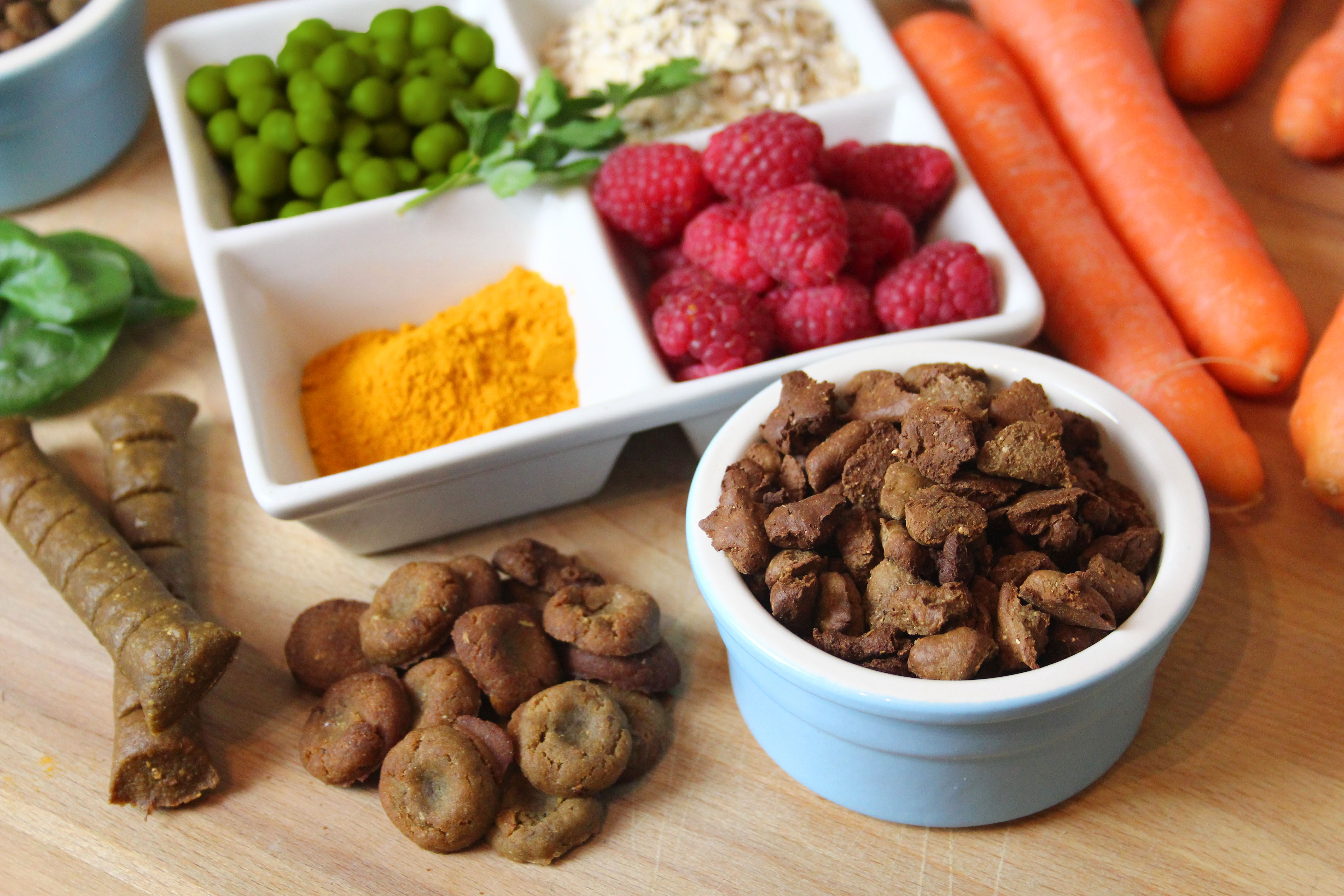 My dogs appeared to thrive on the Nineteen 87 dry dog food and Chaplin put on a pound (it was much needed for him)
End Weights
Houdini -6.9kg
Folly- 4.7kg
Jester- 5kg
Chaplin 27.7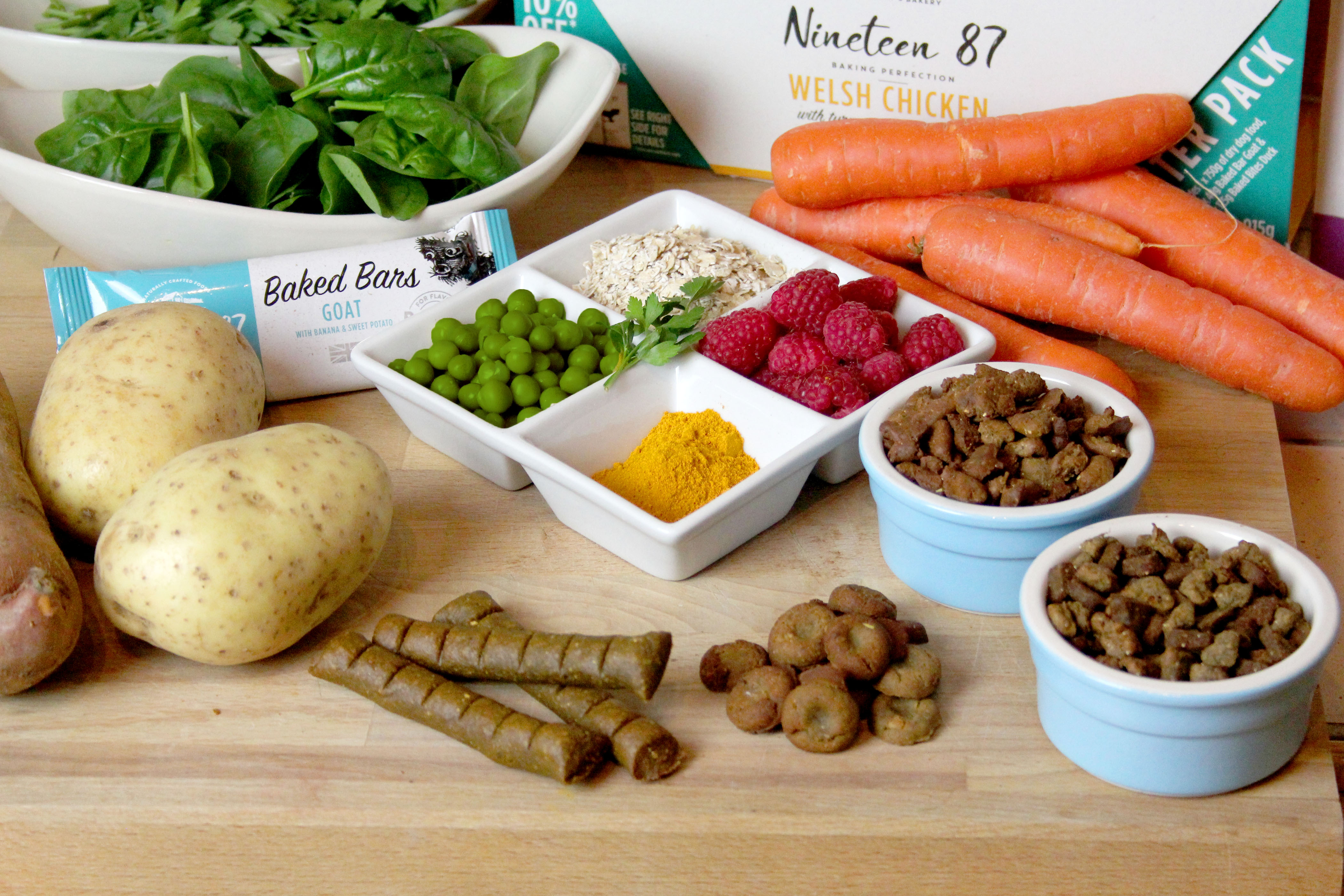 We are going to make sure we always have some Nineteen 87 available for the dogs as it is very convenient for us (especially while travelling). While I initially intended the food to be predominantly for Chaplin, all the dogs liked it and I will make sure I purchase some to always have in stock.
A 1.5kg bag is priced at £12.00 and will last the 3 small dogs 5 days and Chaplin alone 3 days
Nineteen 87 dog food is available to purchase from here