The most popular pet store in the UK is Pets at Home. There is one in nearly every town over here. When it came to doing our first Christmas haul video, it only made sense to start on the high street.
So when it comes to Christmas shopping for the dogs, we went along to our nearest Pets At Home store to see what kind of options were available for a little bit of festive fun. Needless to say, we were not disappointed.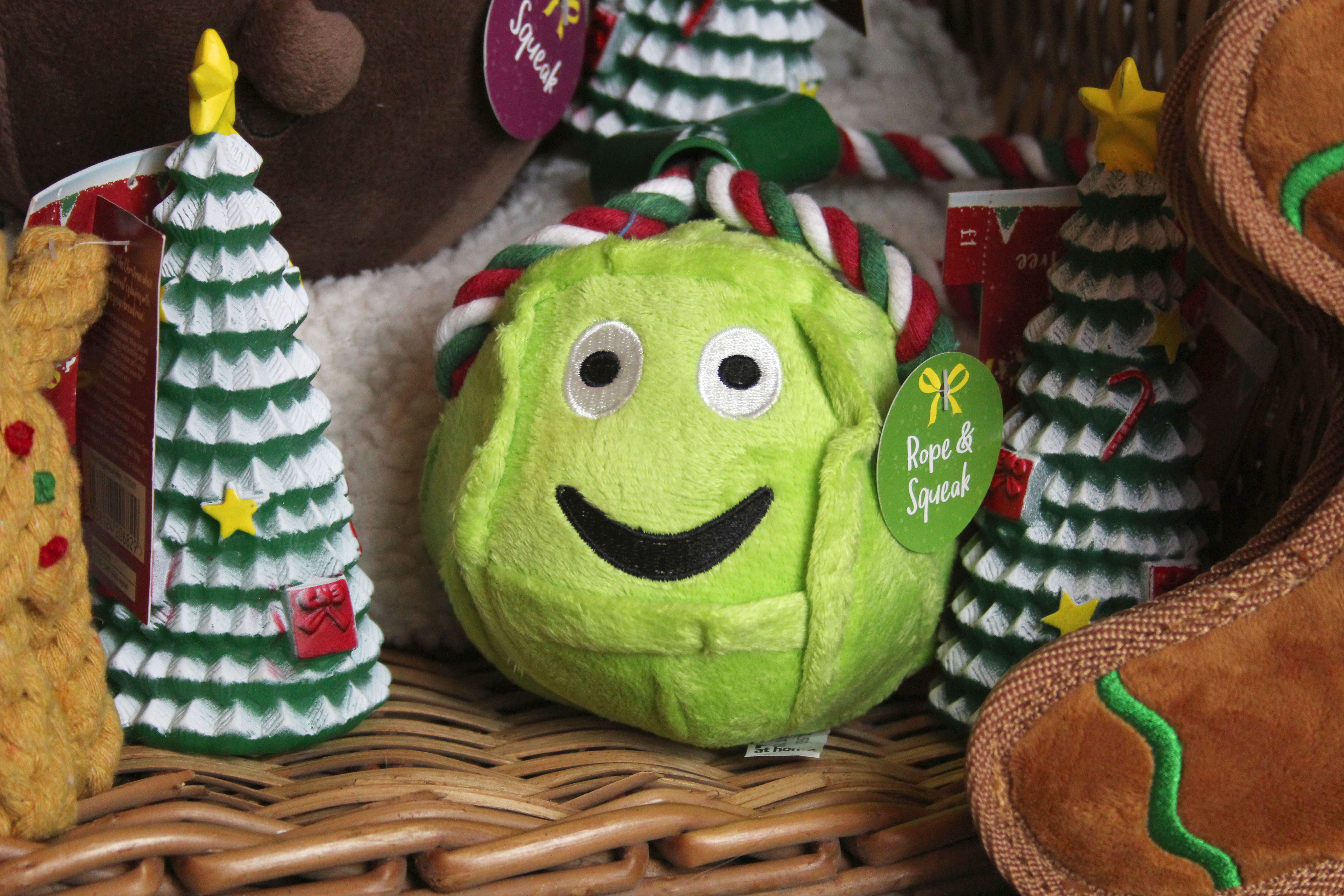 The prices range from very affordable (£1-£5 range for toys and treats ) to more expensively priced products (large sleigh and a mix of dog accessories and attire starting at £15).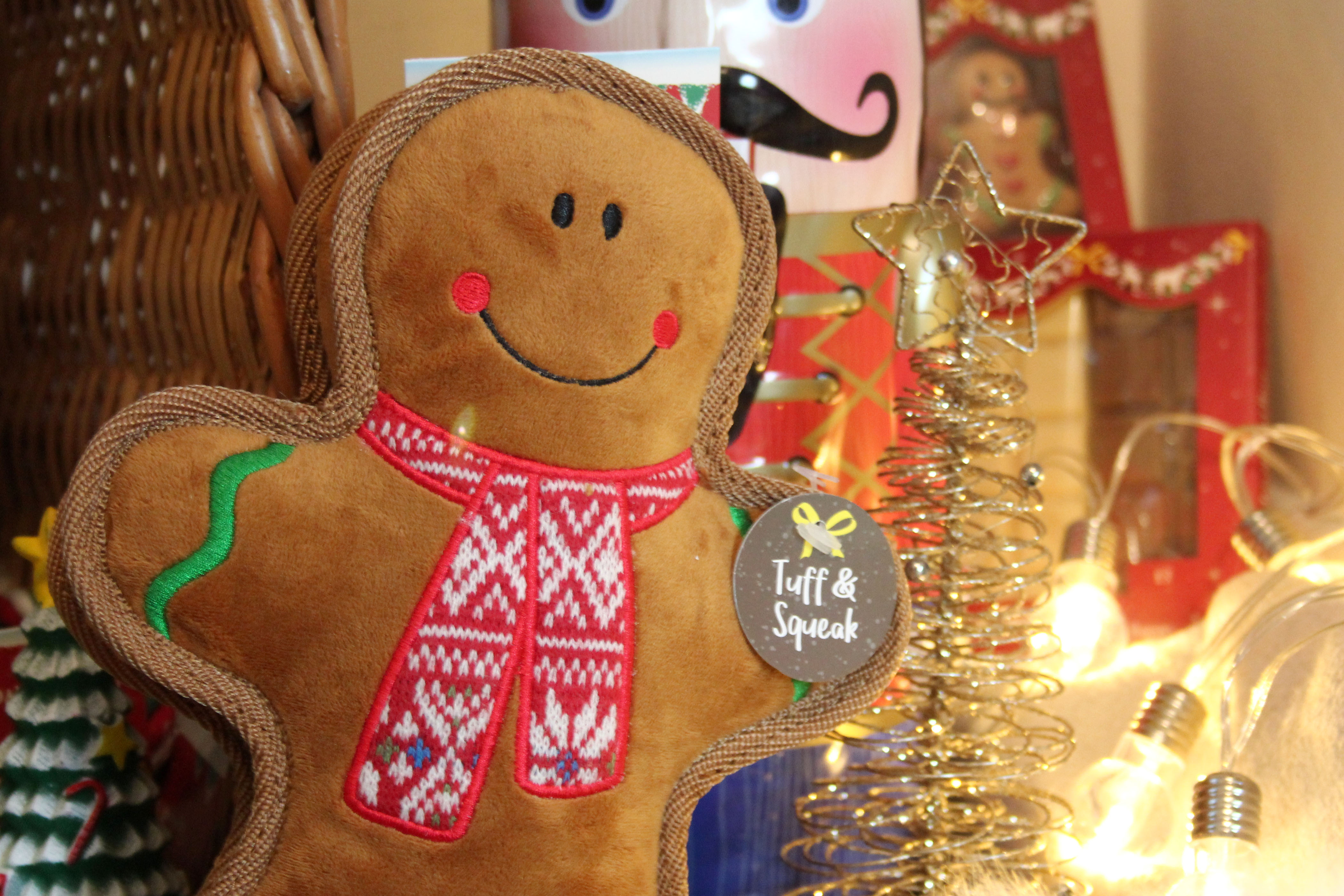 Gingerbread Men appear to be the theme this Christmas with a multitude of pet toys for all sizes. This particular gingerbread toy is designed for strong chewers so should hold up well to even the most dedicated destroyer!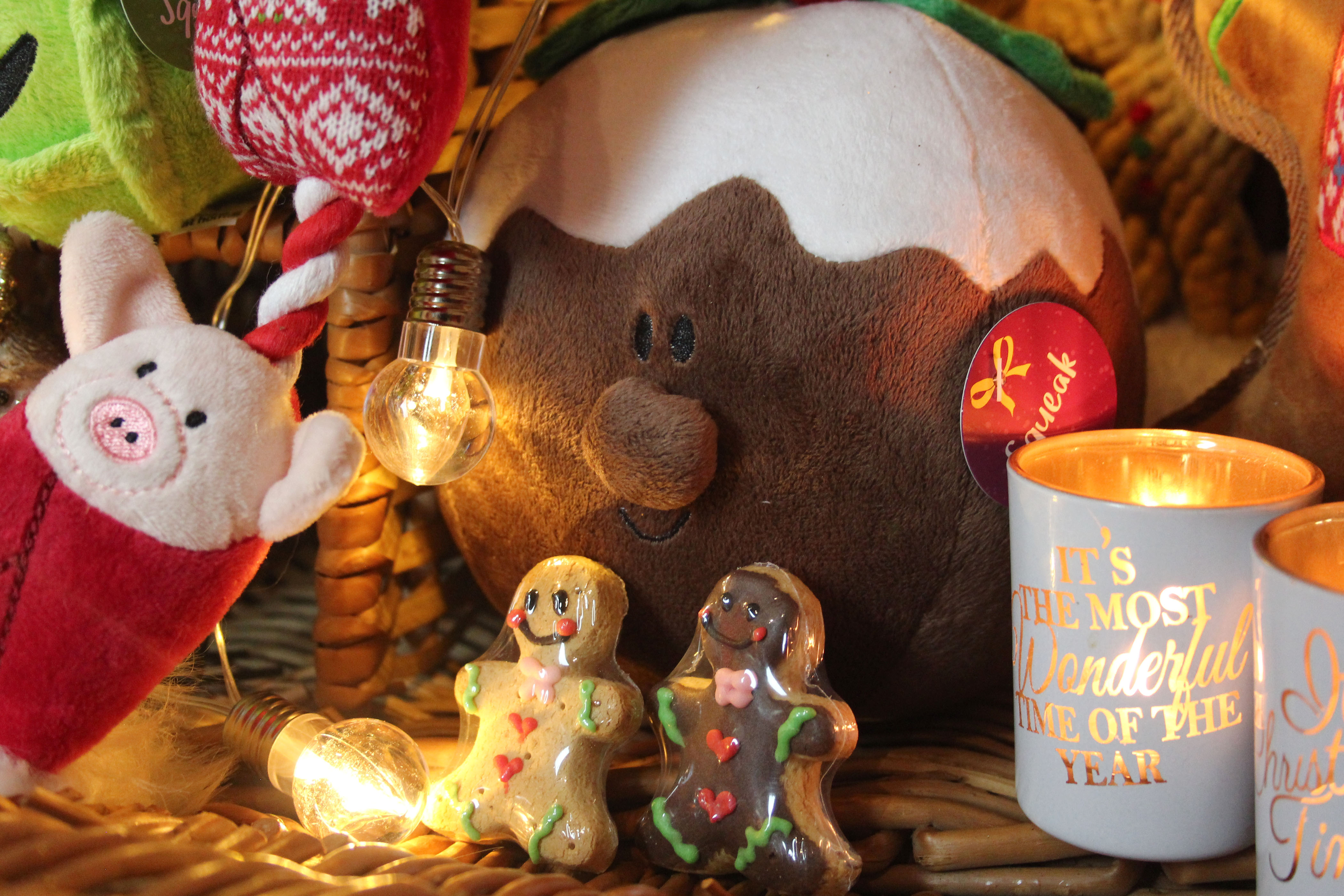 Yet more gingerbread men in the form of treats this time. These dog biscuits come in a pack of 4 and cost £4. While a little expensive at £1  biscuit, they are simply adorable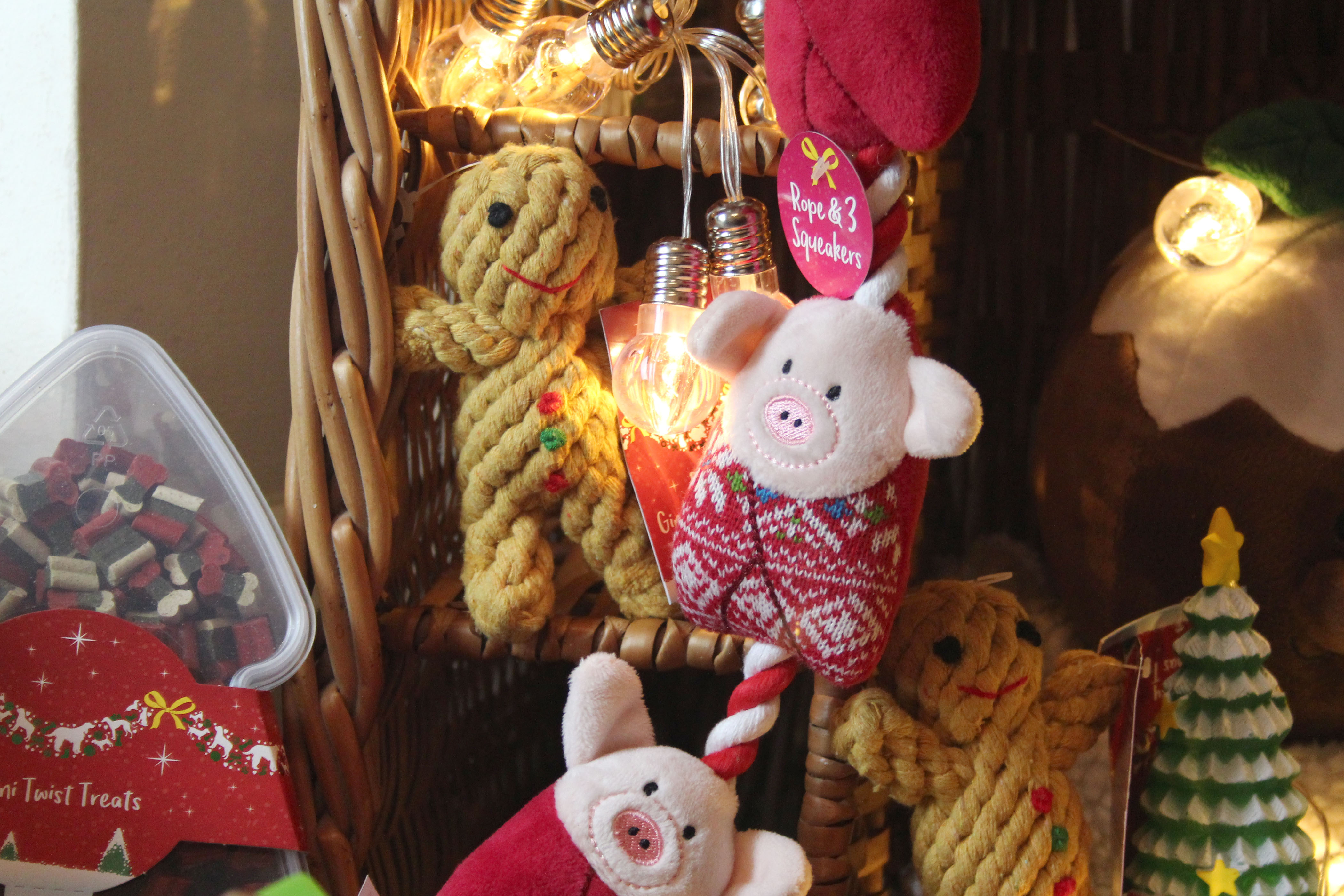 The whimsy award has to go to the Pigs in Blanket which are simply adorable. They won't hold up to a strong chewer, but are perfect for my 3 little ones. In fact, they firmly became Houdini's fav toy after he discovered the squeak inside the piglets.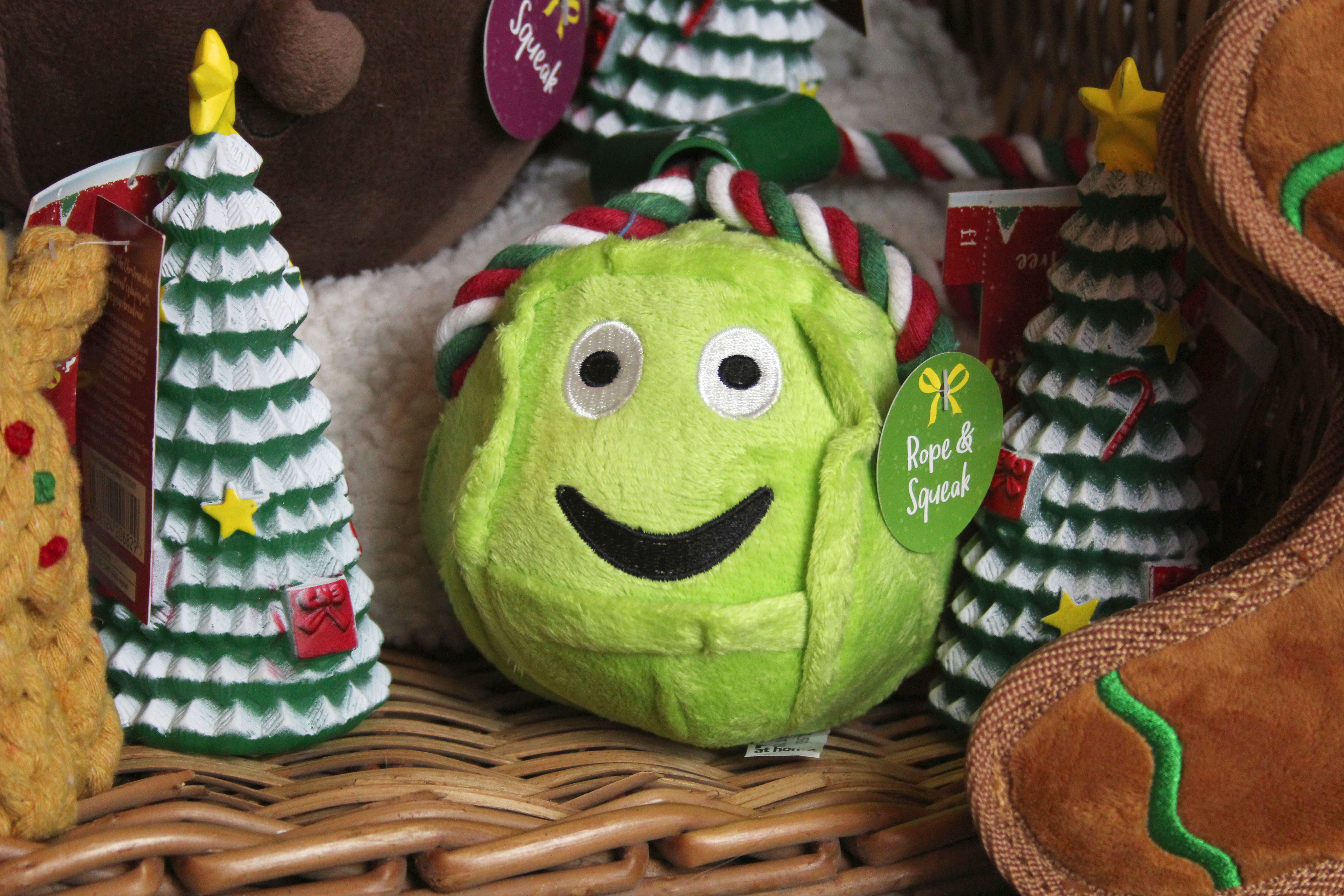 Can we just talk about this sprout though? I mean seriously!!! It's a smiling brussel sprout complete with a rope section and a squeak inside!!! I just can't deal with this level of cuteness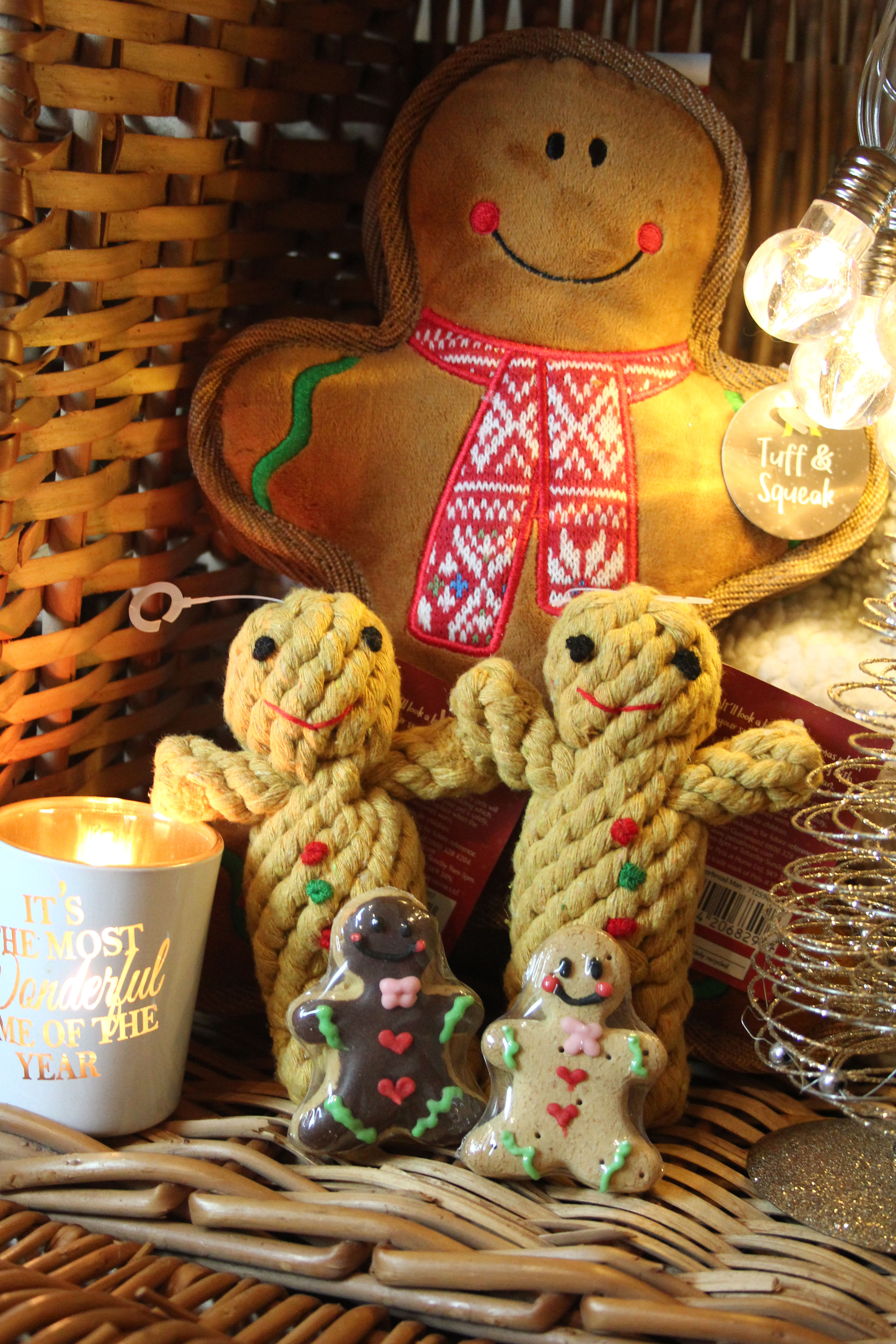 I literally have a gingerbread family living in my house now!! Is there such a thing as too many gingerbread men? I didn't think so!!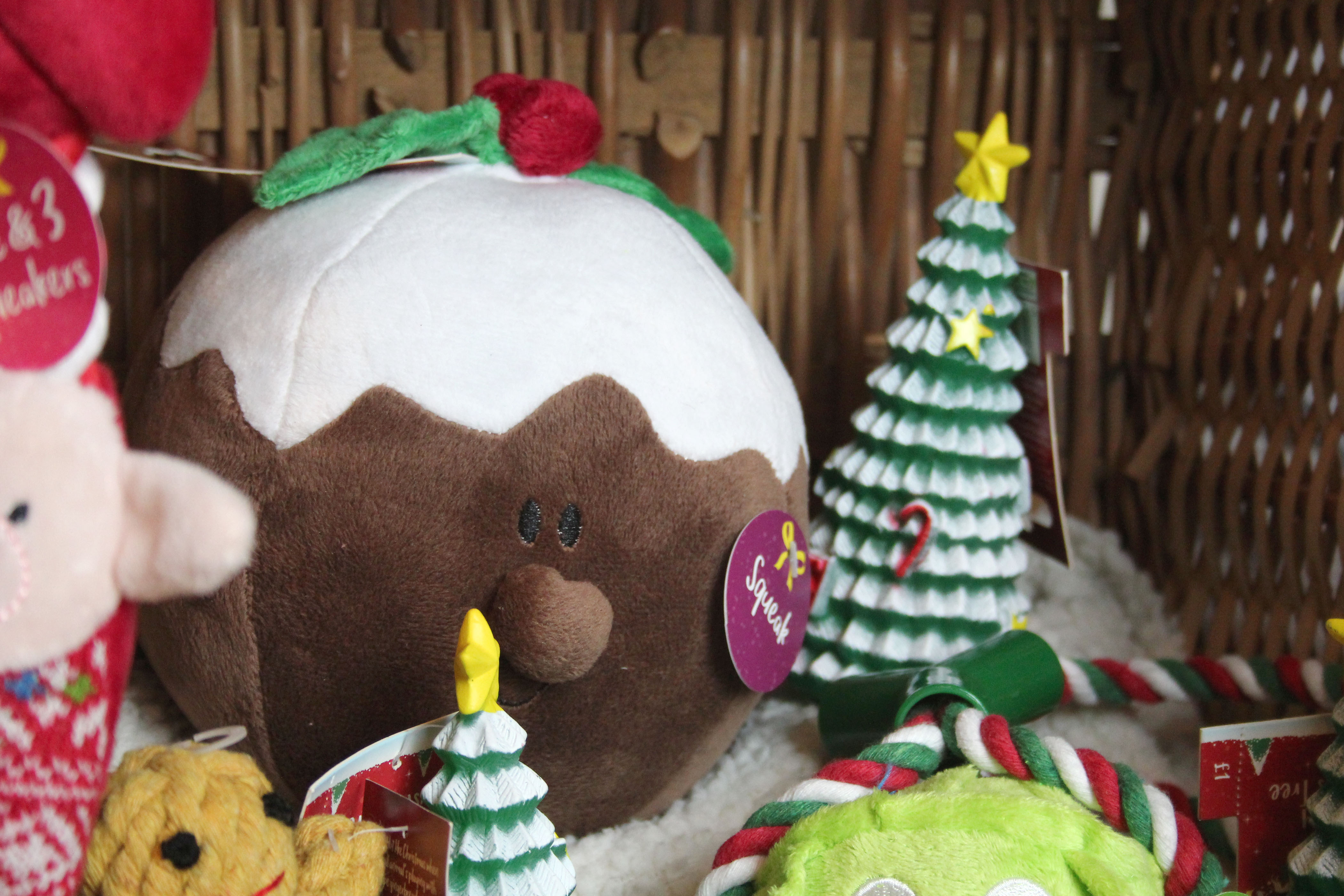 These little squeaky Christmas toys are priced at £1 each and are adorable. They won't hold up to a strong chewer or puppy but perfect for those dogs who just like a good squeak.
That's it guys. What was your Christmas toy or treat?
This is NOT sponsored in any way by Pets at Home. We spent our own cold, hard, cash on all of these products……but if you are watching Pets at Home, please hit us up 😉