Christmas is nearly here and it's time to think about the dogs pressies (yes, I purchase the dogs presents before I shop for any human presents).
We thought we would give you a little run down of some of our fav festive gifts for hounds
Fetch & Follow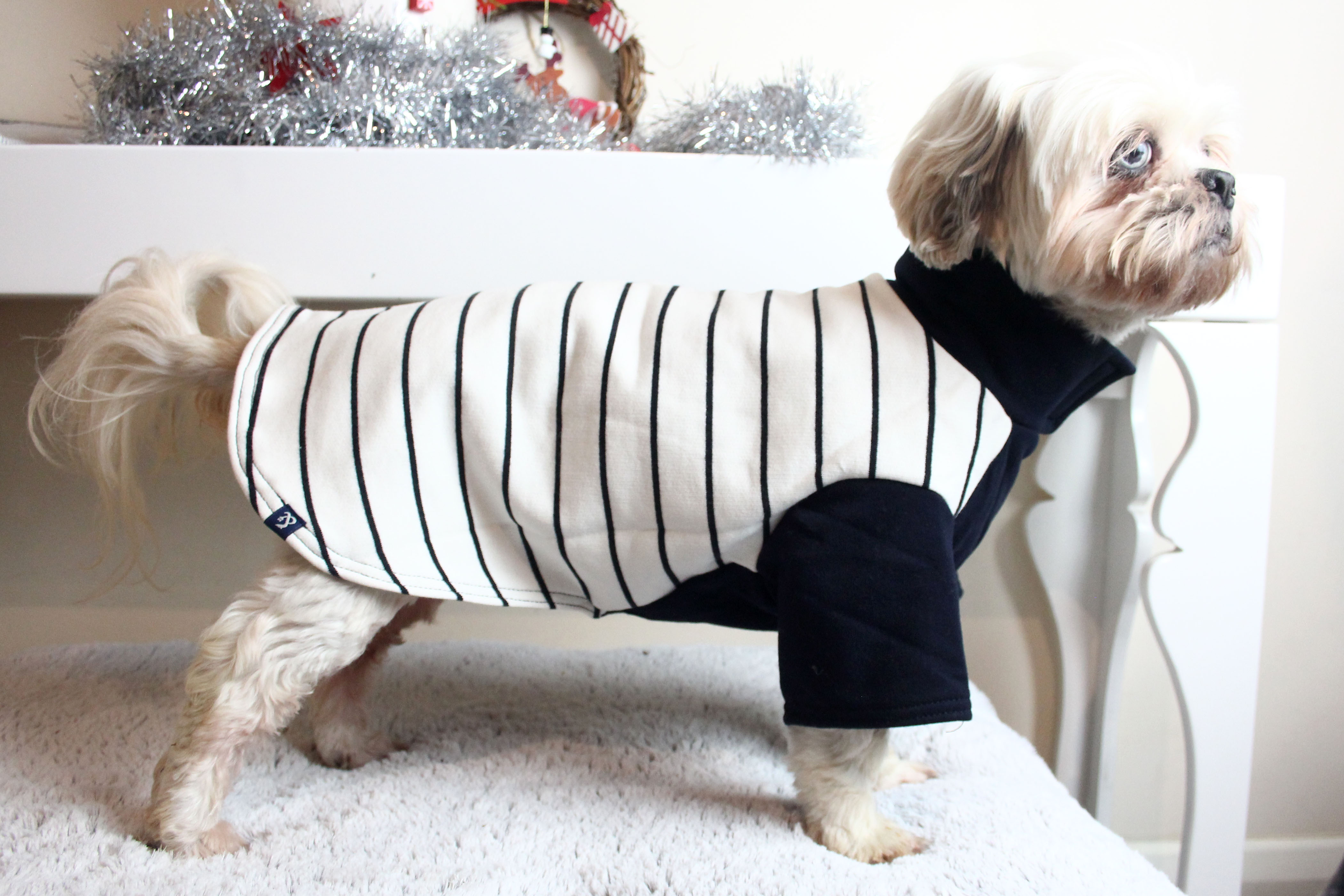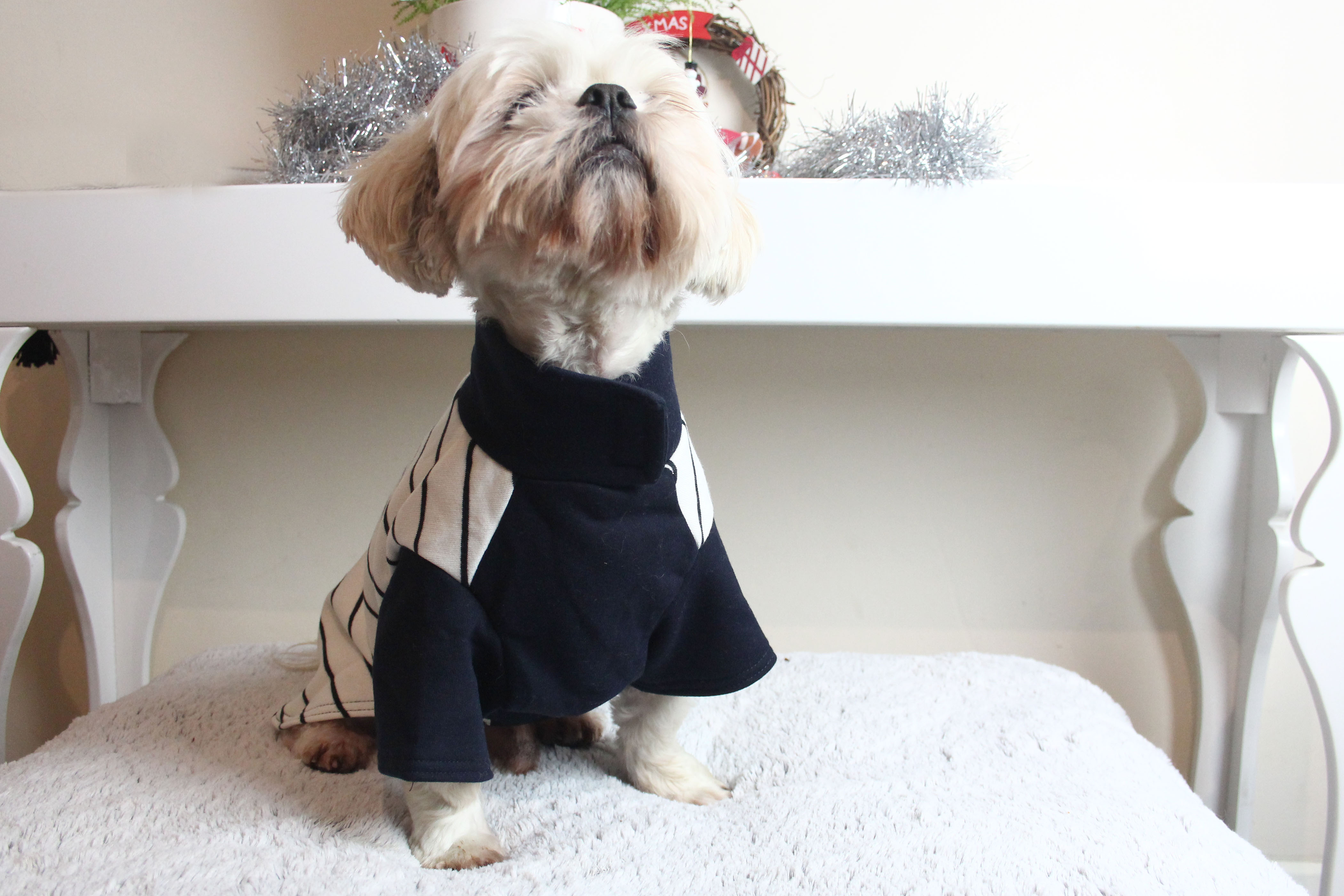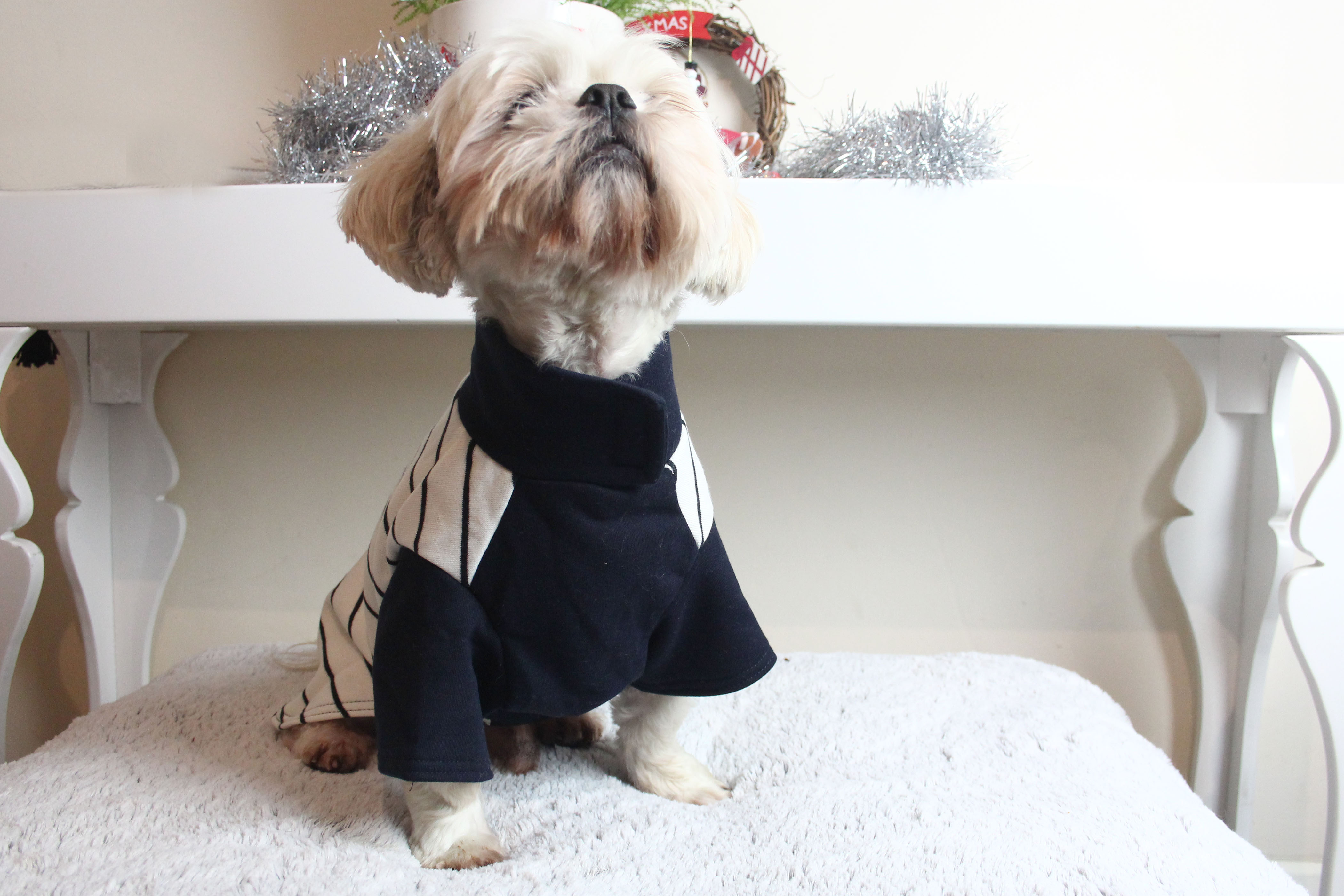 This rather fetching sweater is from the collection at Fetch and Follow. Fetch and Follow is a London based lifestyle brand for dogs focusing on good design and functional products.
This cream and navy sweater is made from a cotton fleece designed to keep dogs warm and cozy. We know you will agree that it looks rather dapper also. Priced at £35
Pets At Home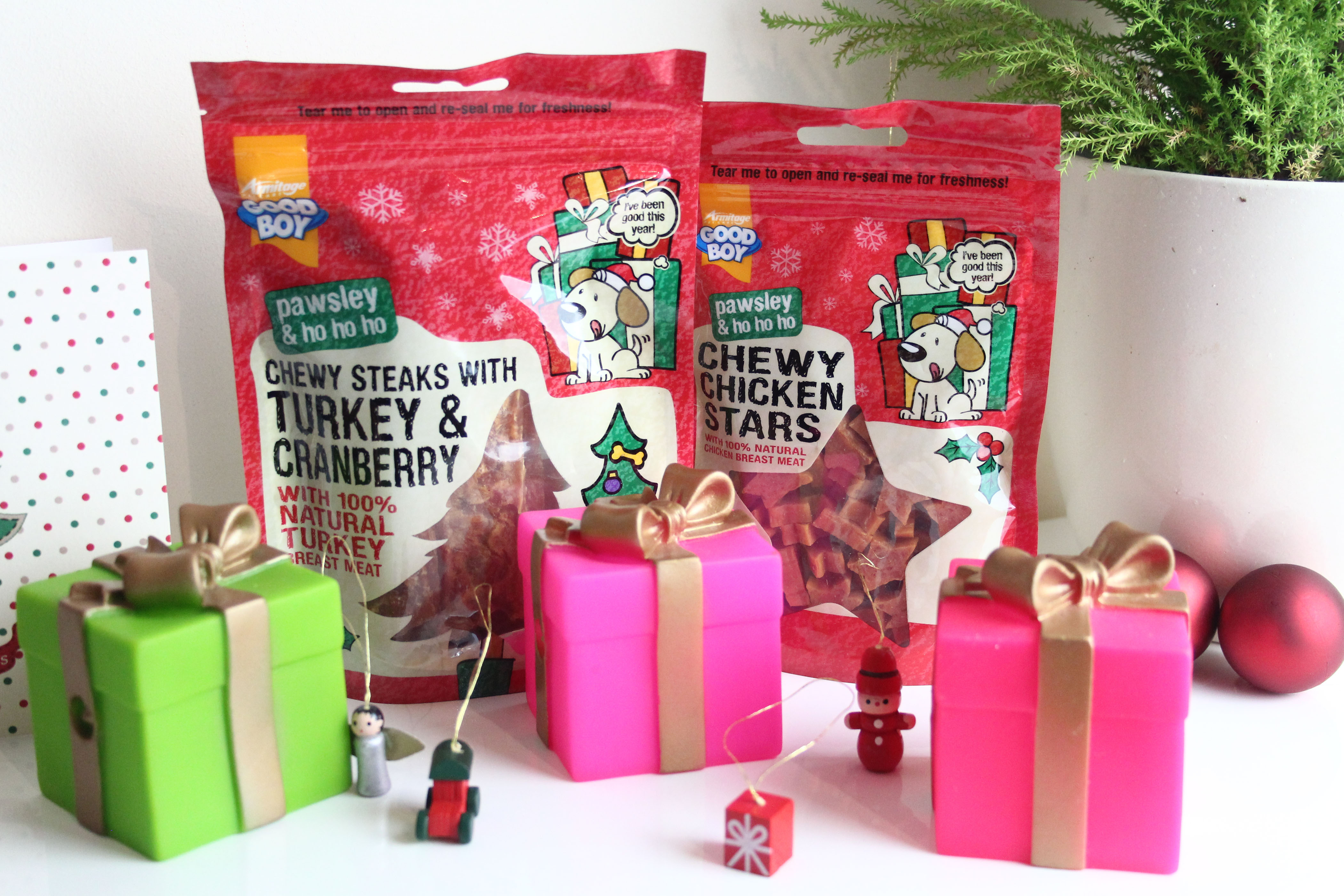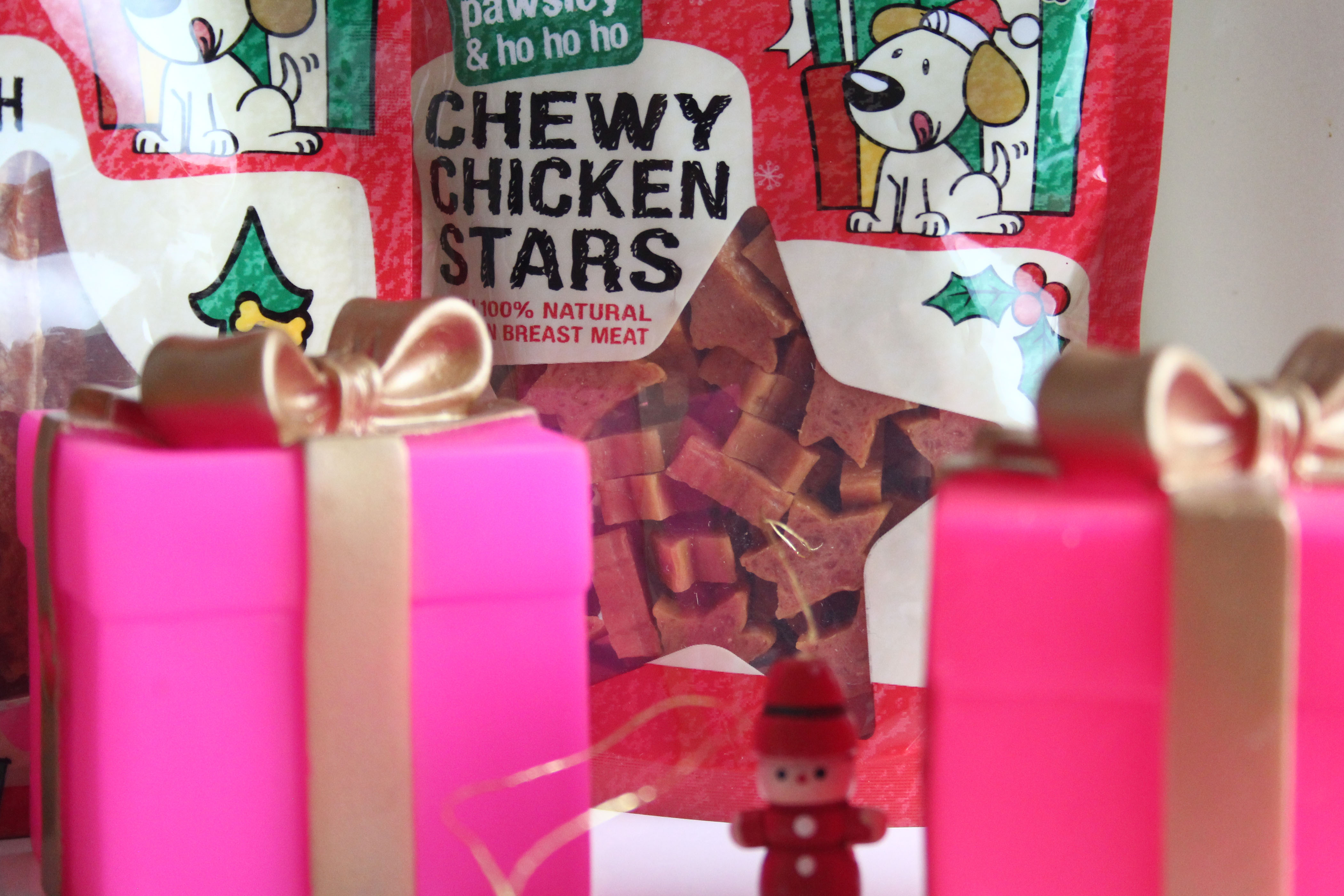 First up for the treats is a rather yummy (and affordable) selection from Pets at Home. You may remember spotting these in our recent Pets at Home review and haul video. The treats add a little festive flare and the toy is just so affordable and fun at only £1
The Dog Treat Company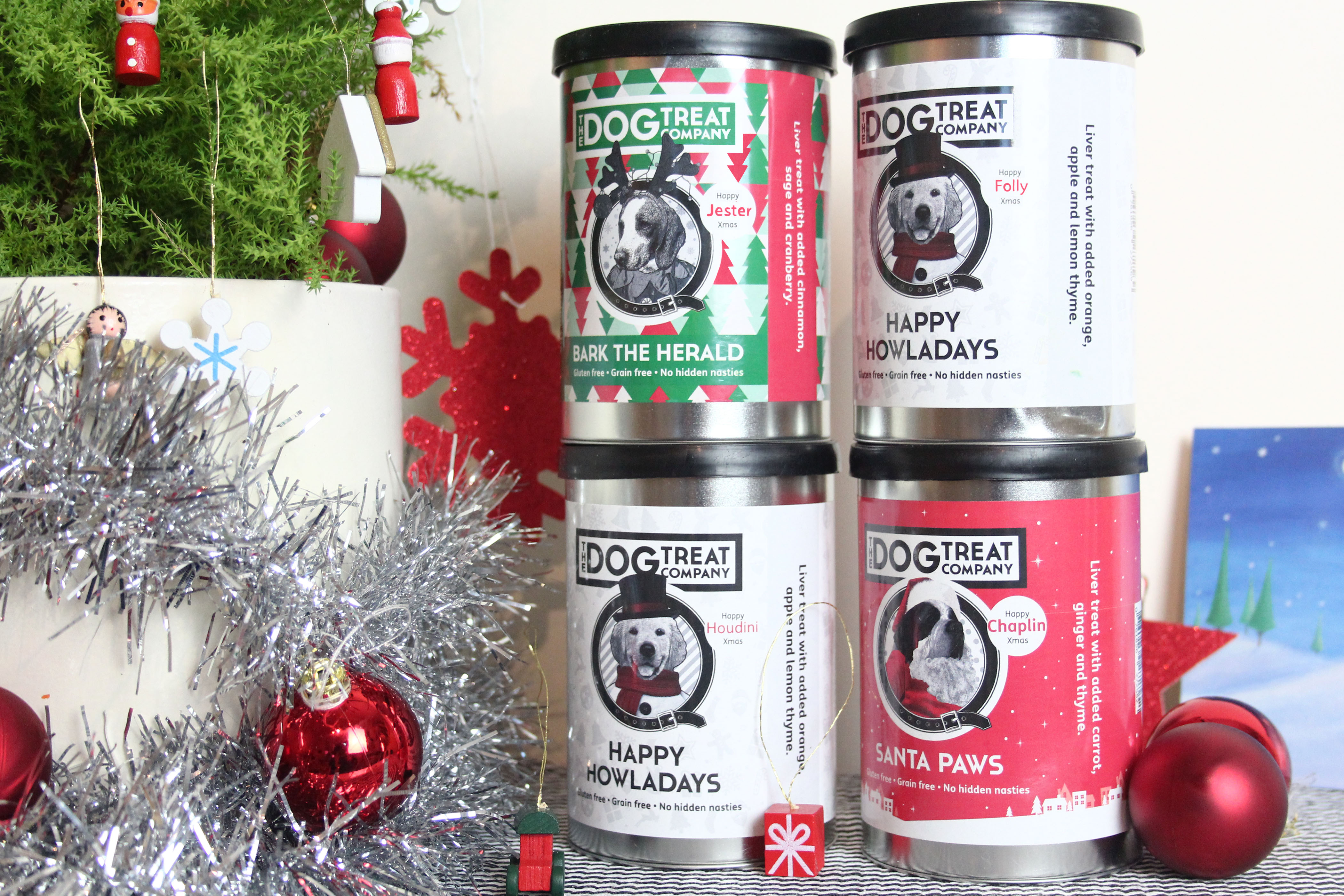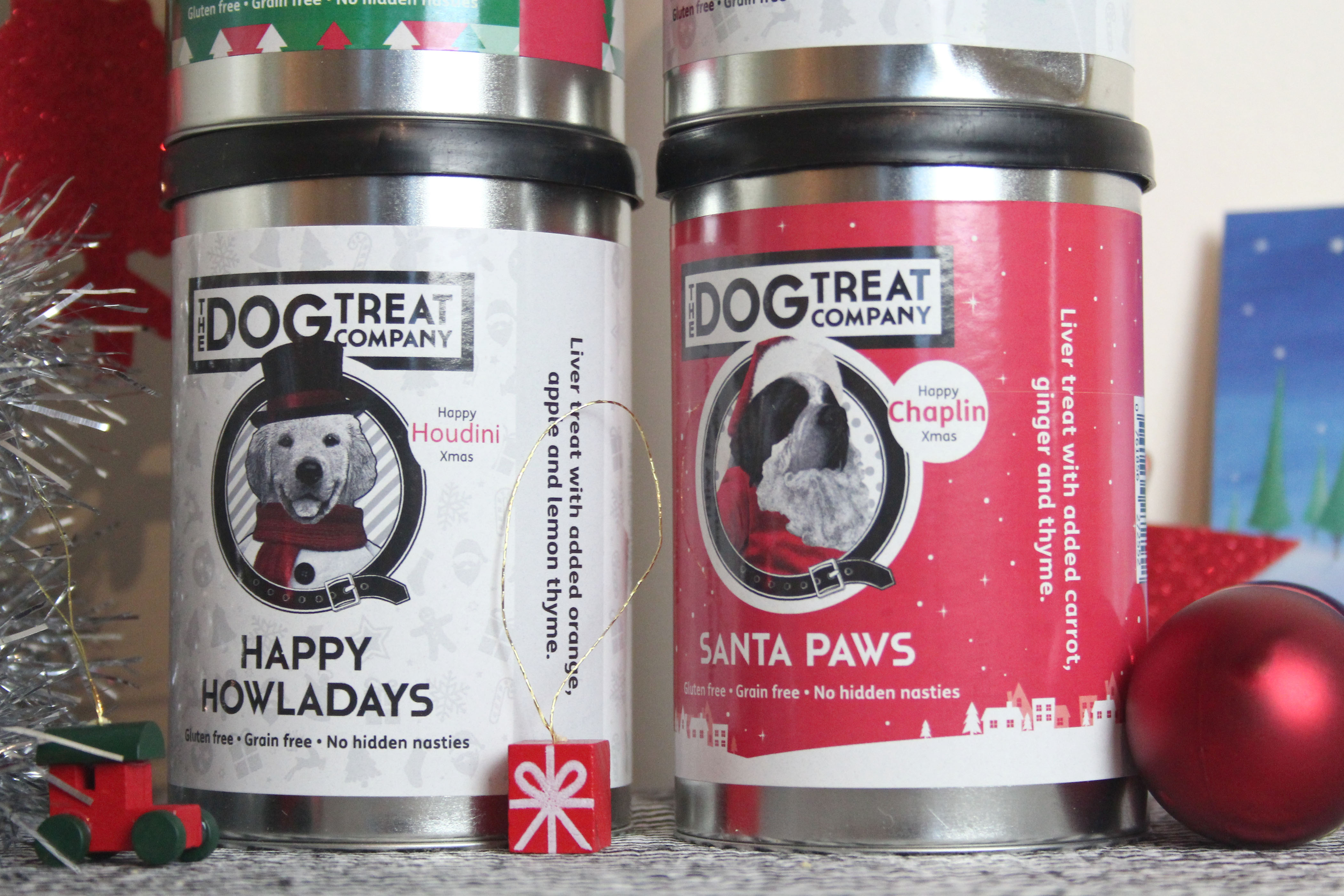 The Dog Treat Company is a staple treat in our house. All the treats are handmade in Devon and free from by products and fillers. Their Christmas Special liver treats all have a festive flare to them with added flavours of Christmas (including orange, carrots, and cranberry) A trio of Christmas tins costs £16
Hownd Miracle White and Bright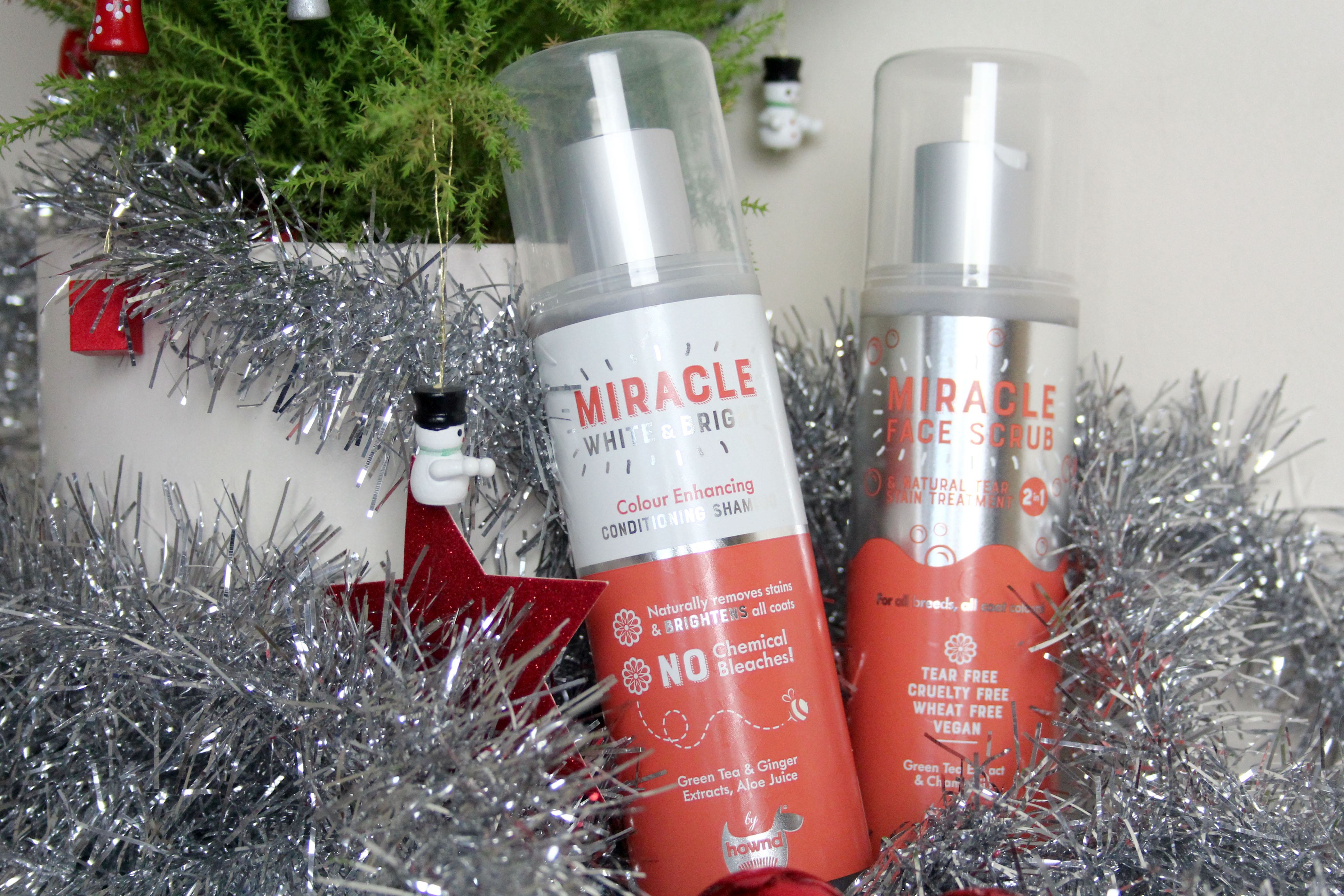 Hownd Miracle and Bright is a great way to guarantee a white and bright Christmas. It is a natural alternative to chemically treated whitening and brightening products. Made with botanical extracts, Miracle White & Bright contains ZERO bleaches, chemical dyes or optical brighteners. This product effectively neutralises discolorations and removes staining, the kind way. It is wheat free and Vegan, and  Cruelty-Free certified.
Growlees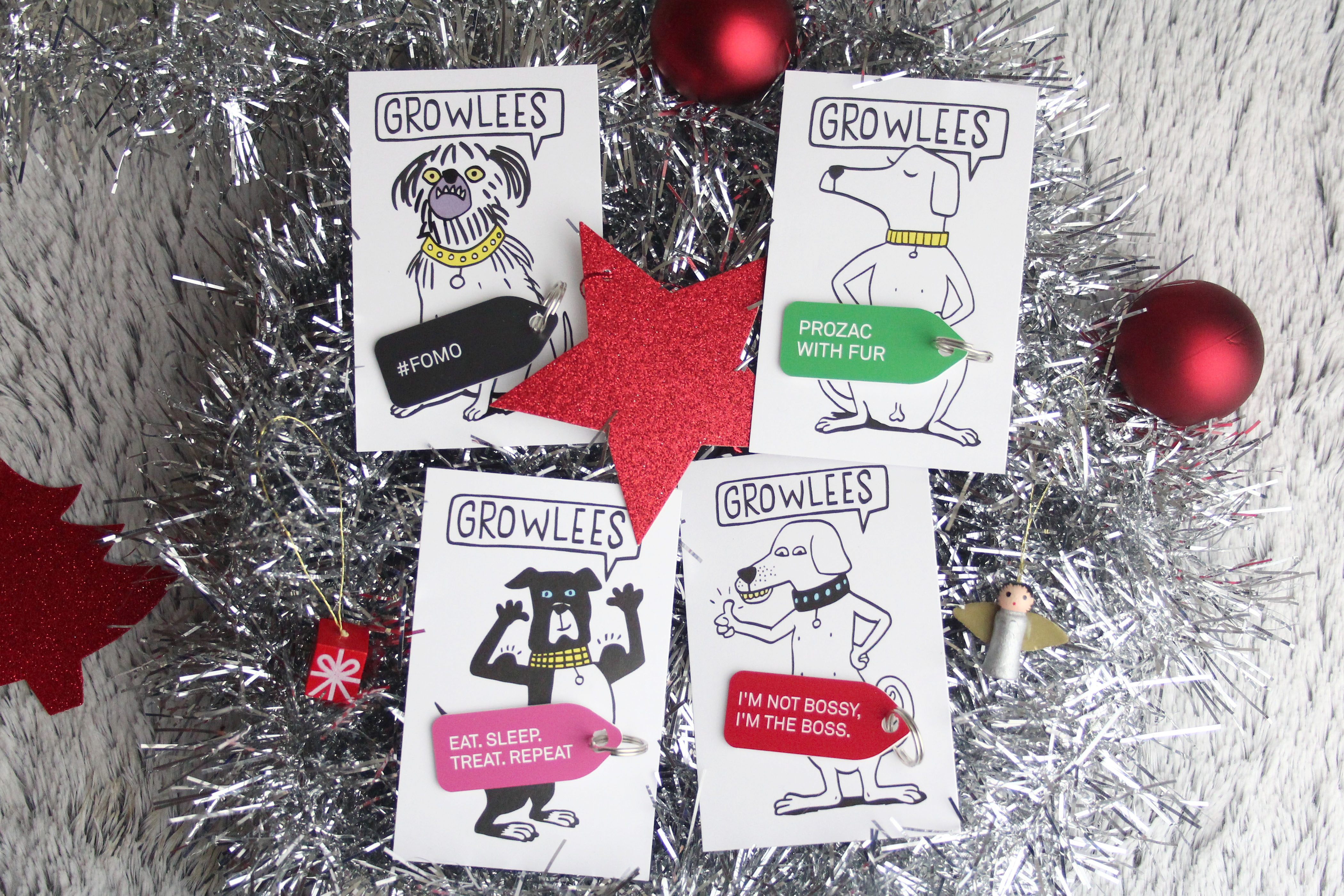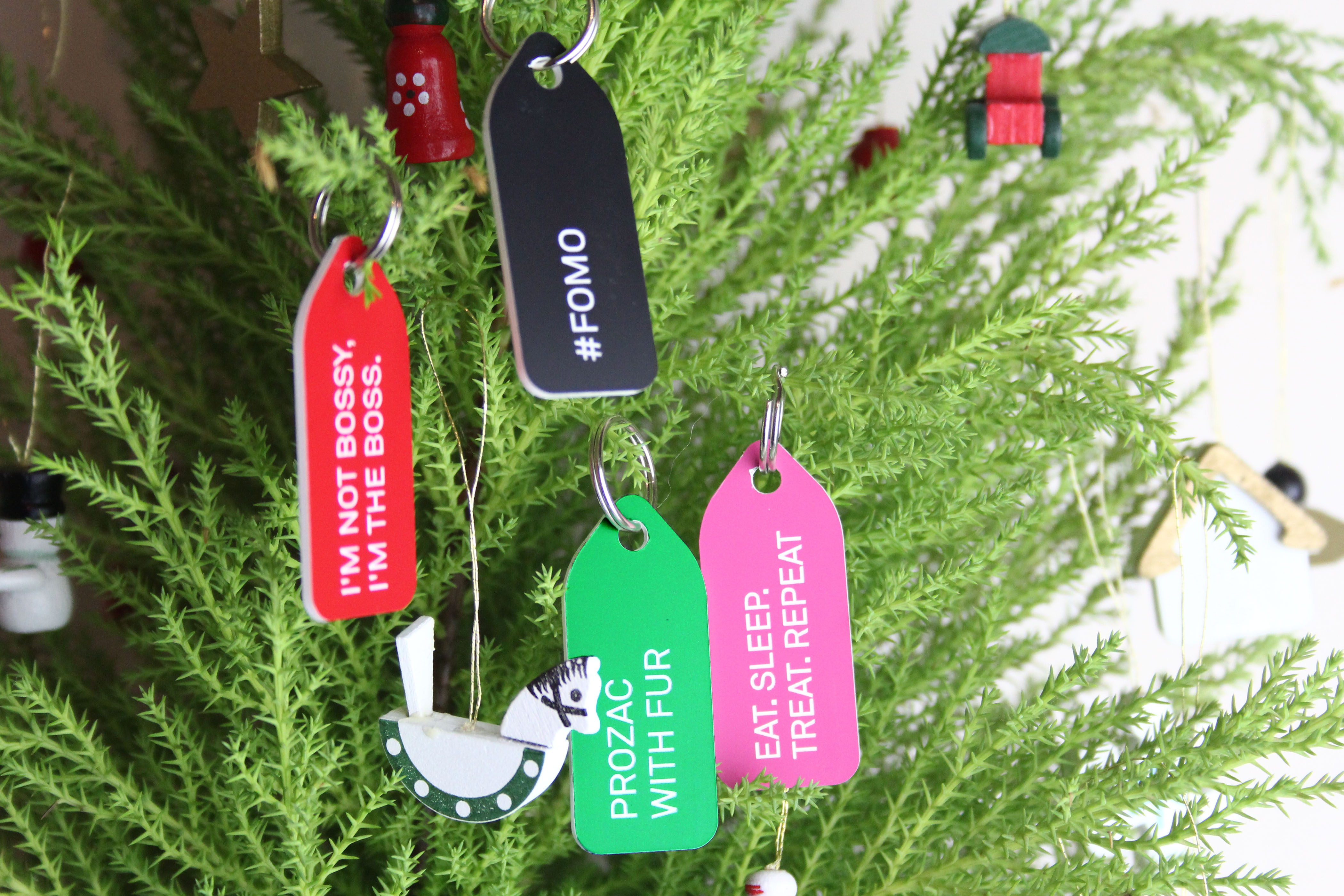 We have to confess that we have been stalking London based  company, Growlees for a while now. Their dog tags are so much fun and unique.  It's really nice to add a little individuality to our dogs every day attire (collar and lead set), and these tags do just that. Priced at £10 each, these absolutely had to make it in our Christmas list.
HOUNDWORTHY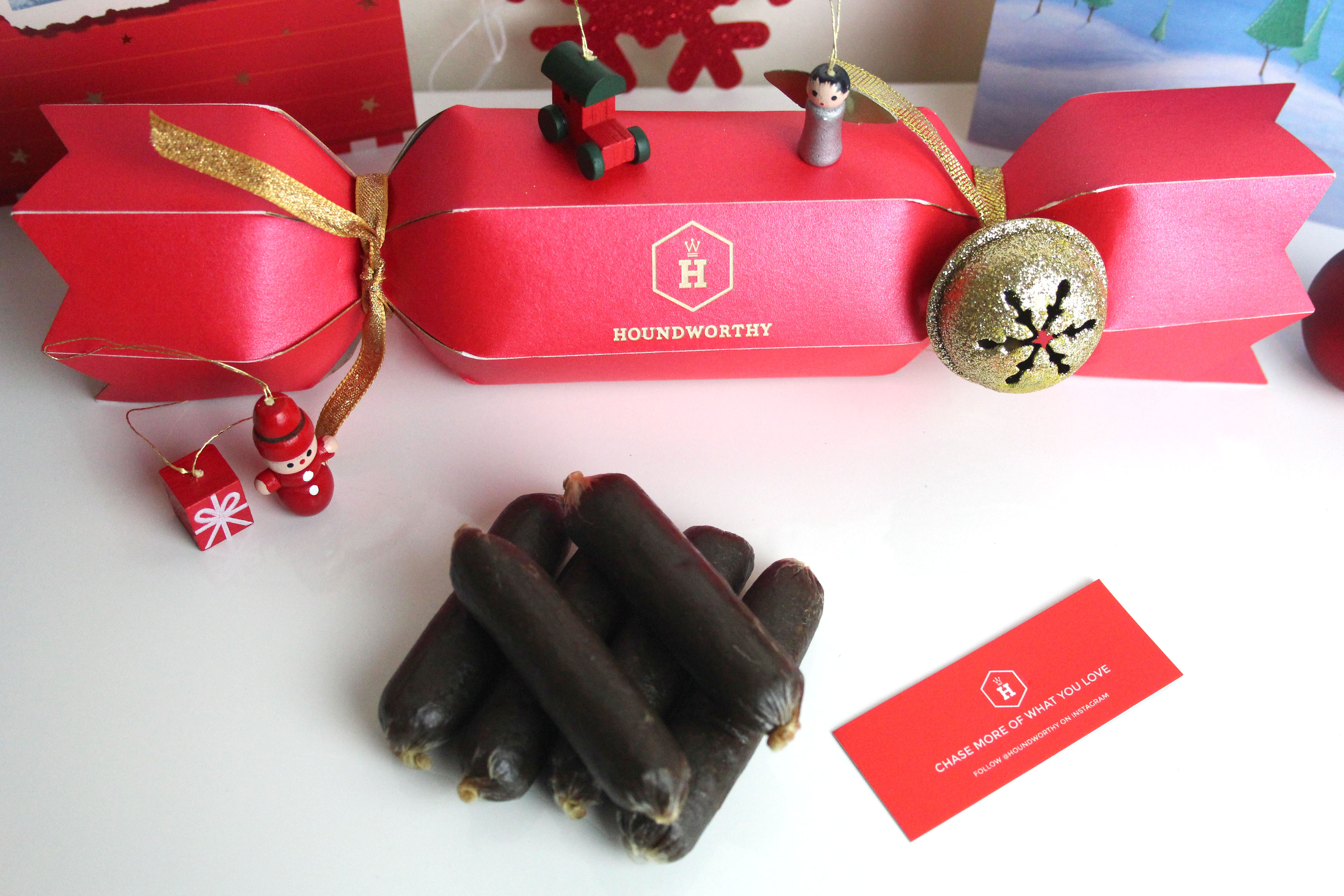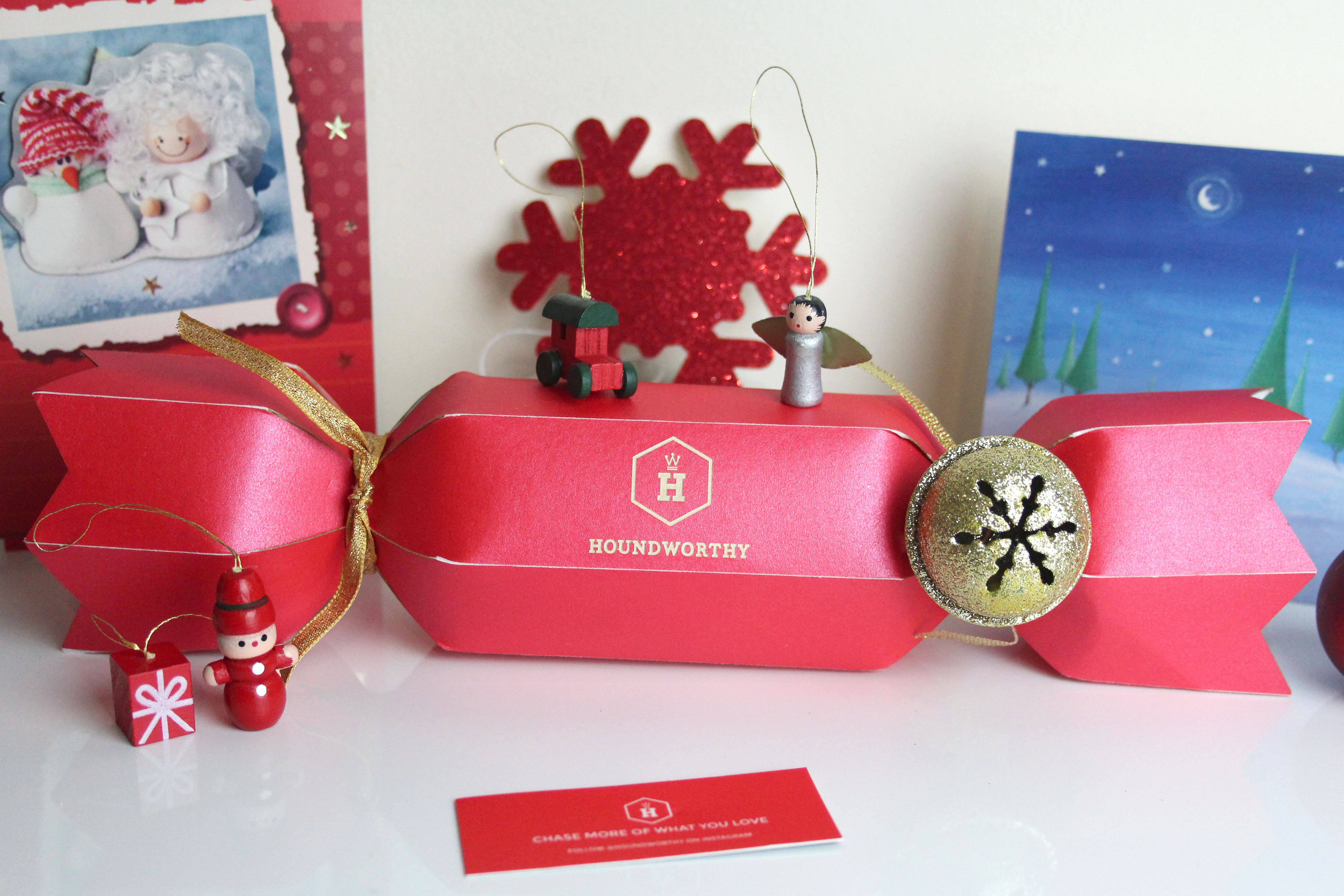 Houndworthy have outdone themselves with this holiday cracker for dogs. This beautifully designed canine party favour contains 100% natural, grain-free wild game sausages made especially for us by an artisanal dog treat specialist in Yorkshire. This Christmas cracker is sure to keep any dog happy and included in the festivities. After all, what's more fun than Christmas crackers? Priced at £9, this will look good under any doggy Christmas tree
Made By Bex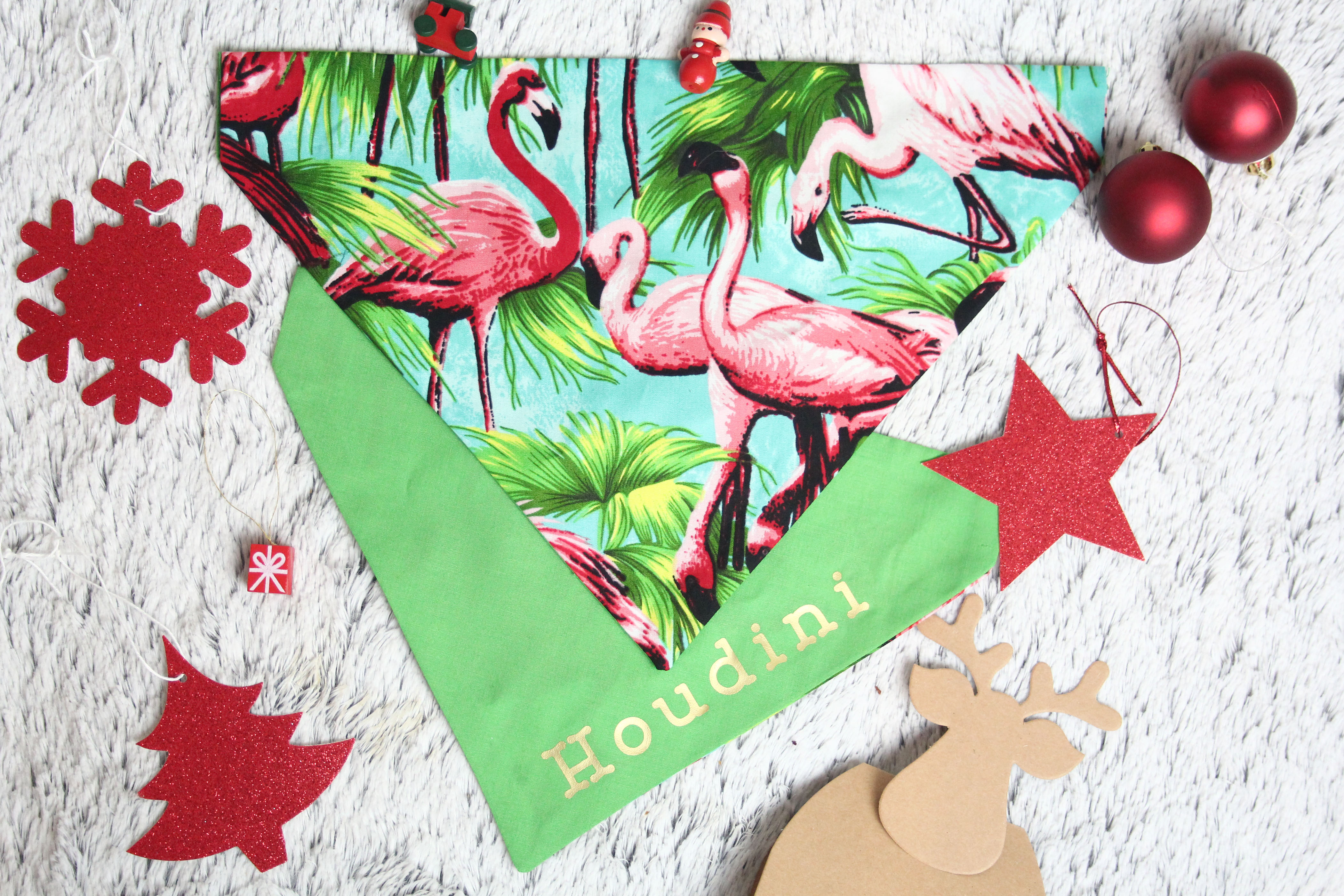 We can't get over how cute these bandanas are. We had them custom made for us by Made By Bex and we are madly in love. Every item is handmade in the UK, and customization are available and affordable. We also have a rather large collection of bow ties from the same company. Prices from £6
KYON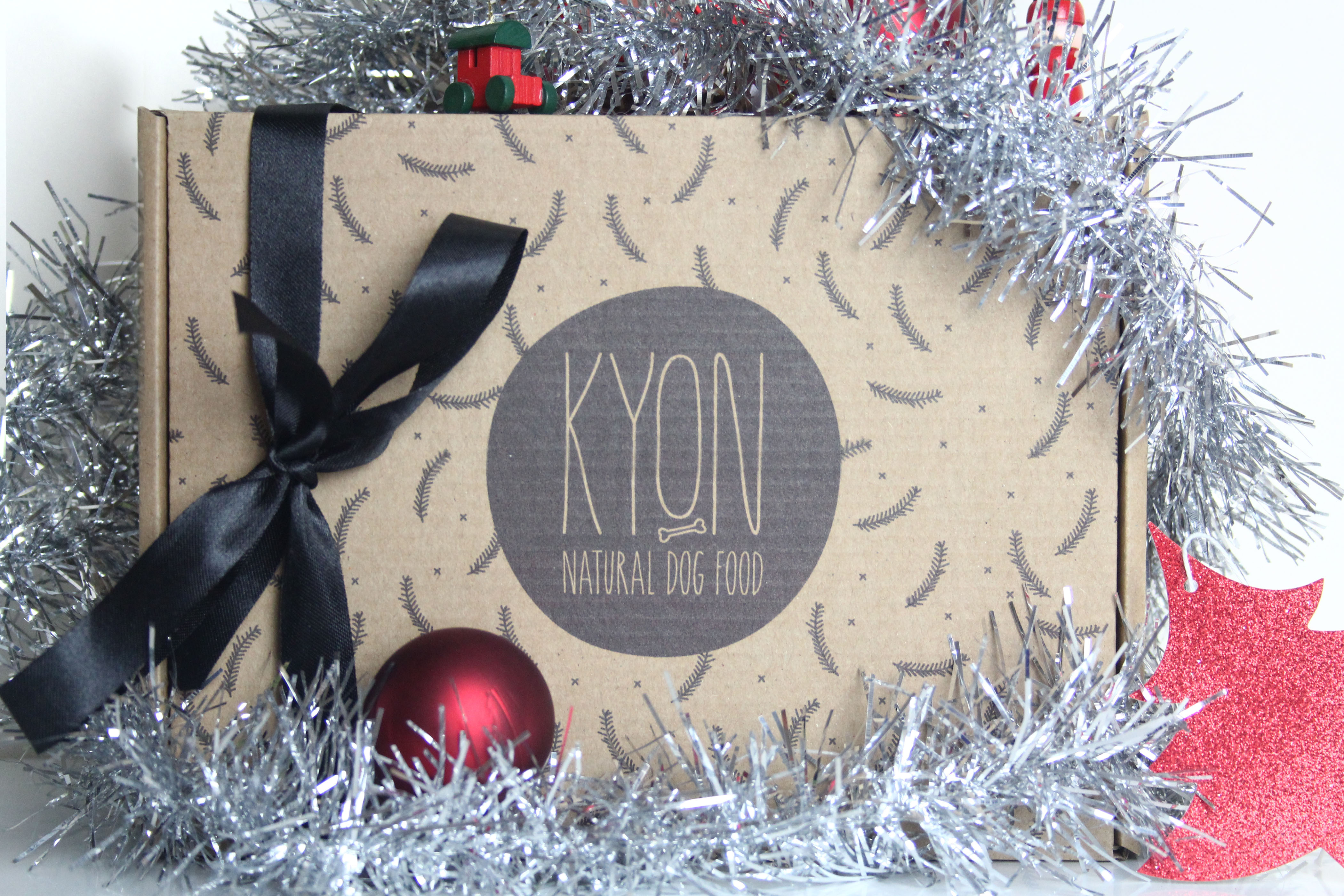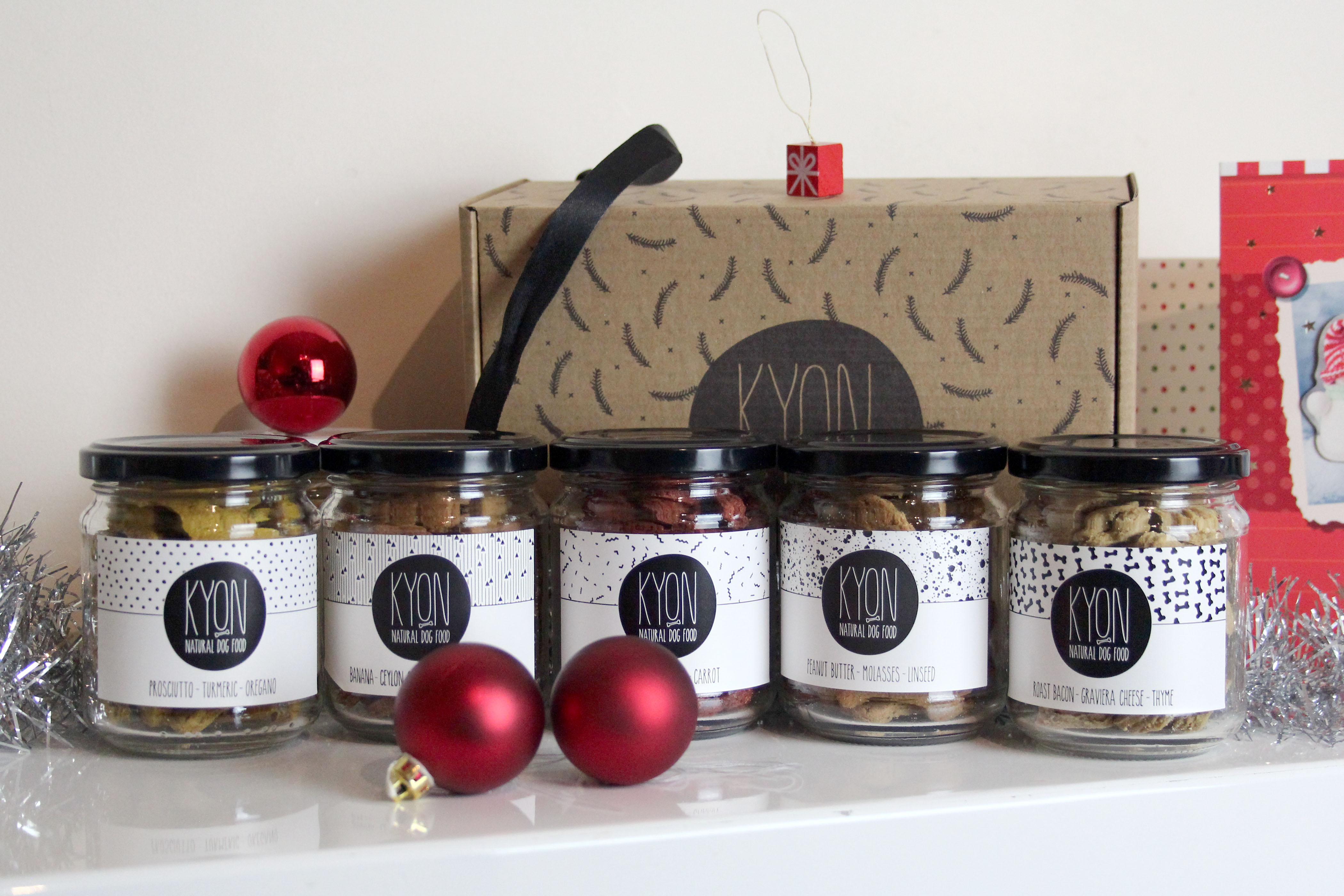 We have only recently been introduced to the company Kyon and I have to tell you, I am super impressed. Every treat is made by hand in Greece by a trained chef using only the finest human grade ingredients and super foods. For every Christmas box bought, Kyon will donate treats to Save A Greek stray to help support stray animals in need. The dogs absolutely love these treats. The Holiday box is priced at £24.95 and you can get a 10% discount using code CITYDOGEXPERT10
Woof and Brew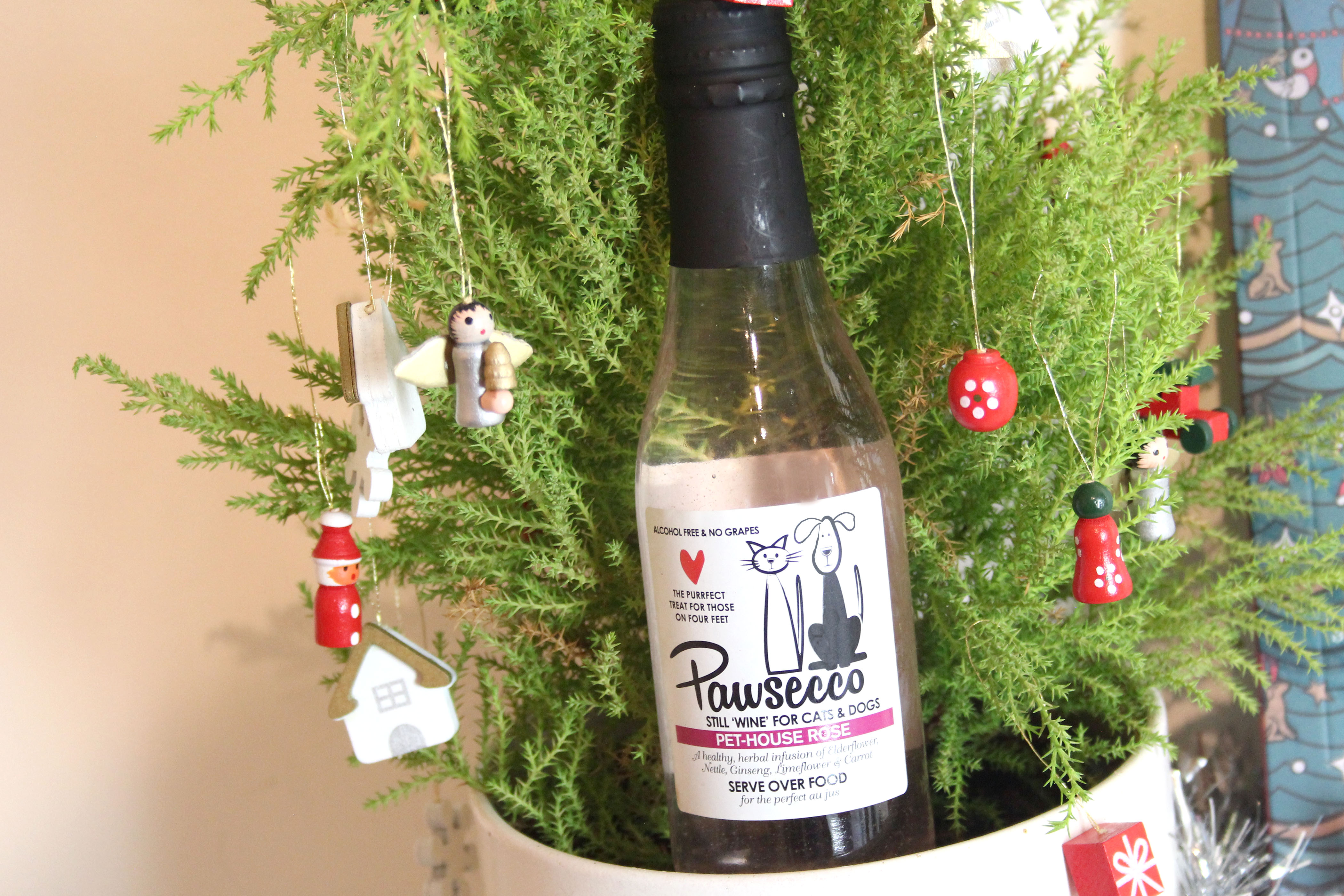 It wouldn't be the holidays without a little festive tipple. Pawsecco for dogs from Woof and Brew is a fun way to include the dogs in the yuletide celebrations. It's all alcohol free and made from various infusions which sound much healthier than human Prosecco!! You can either purchase this directly from Woof and Brew, or from leading pet stores. Starting at £2.99 per bottle
Pooch & Mutt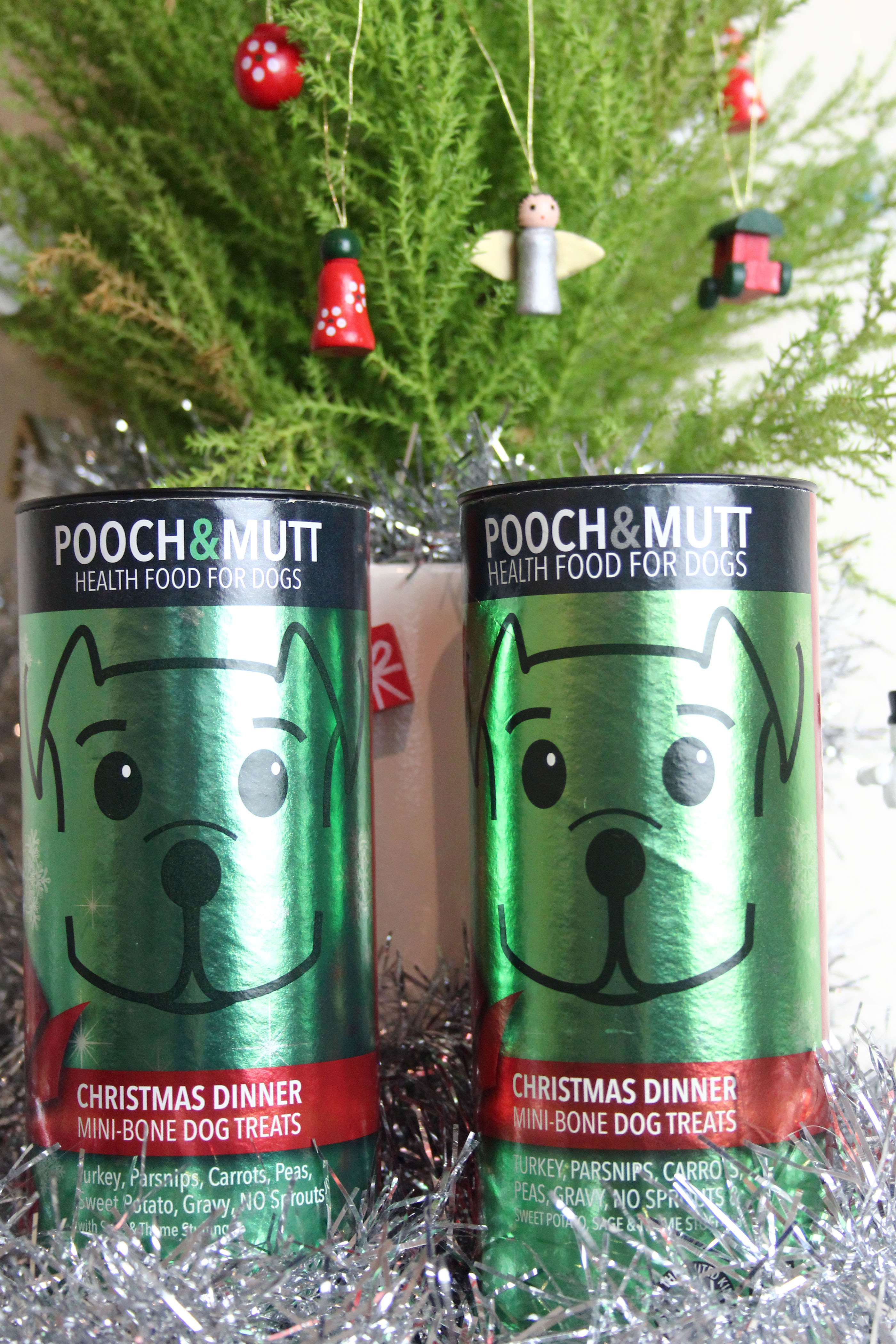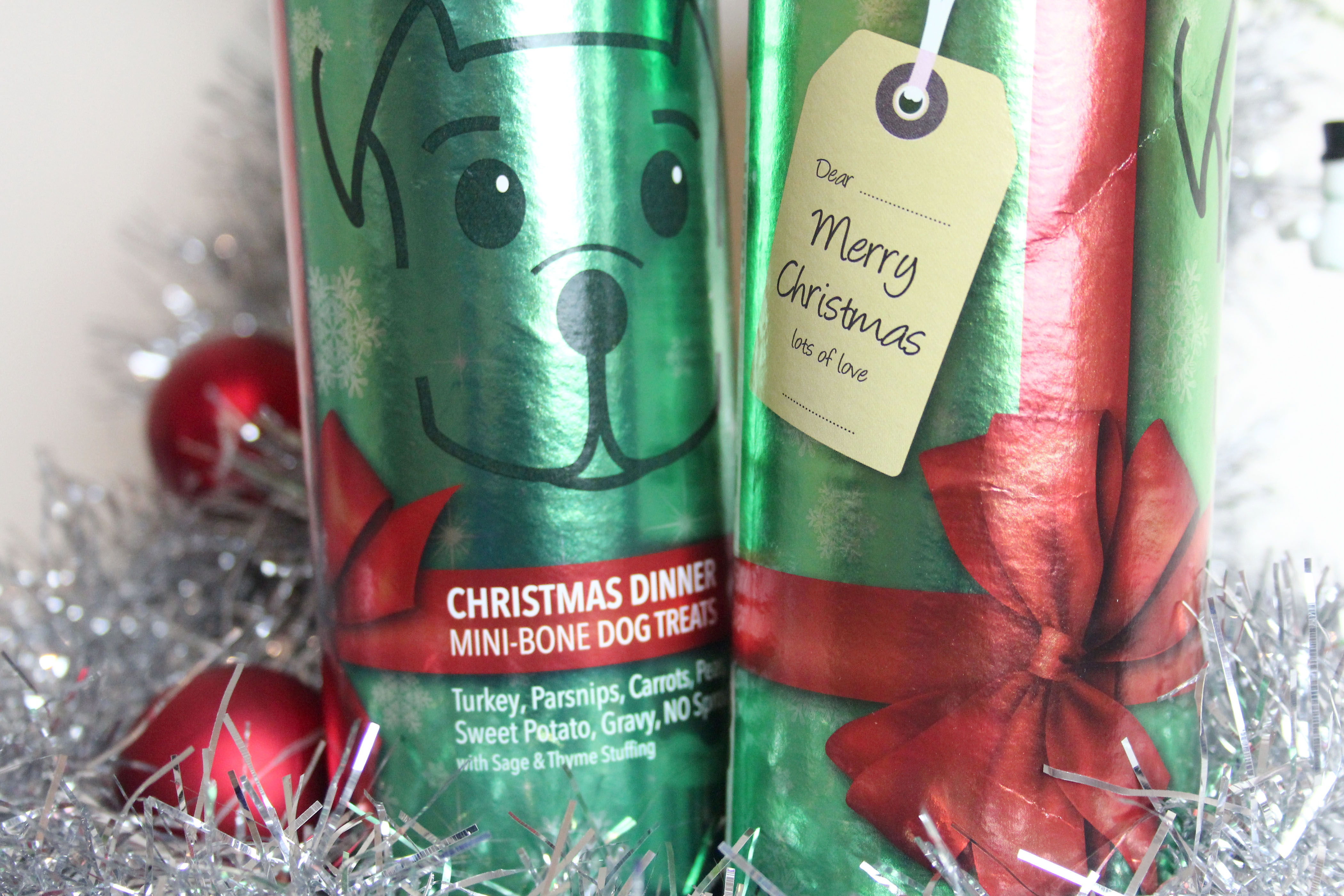 These Pooch and Mutt treats and treat tin are simply adorable. We recently featured them on our Zooplus Haul post as they were on offer at buy one get one free. These are available in a lot of supermarkets and pet stores and the perfect size for small dogs or training treats. It's the perfect Christmas dinner treat for Fido while you are tucking into your meal. Priced from £2.50
Neoh & Nobo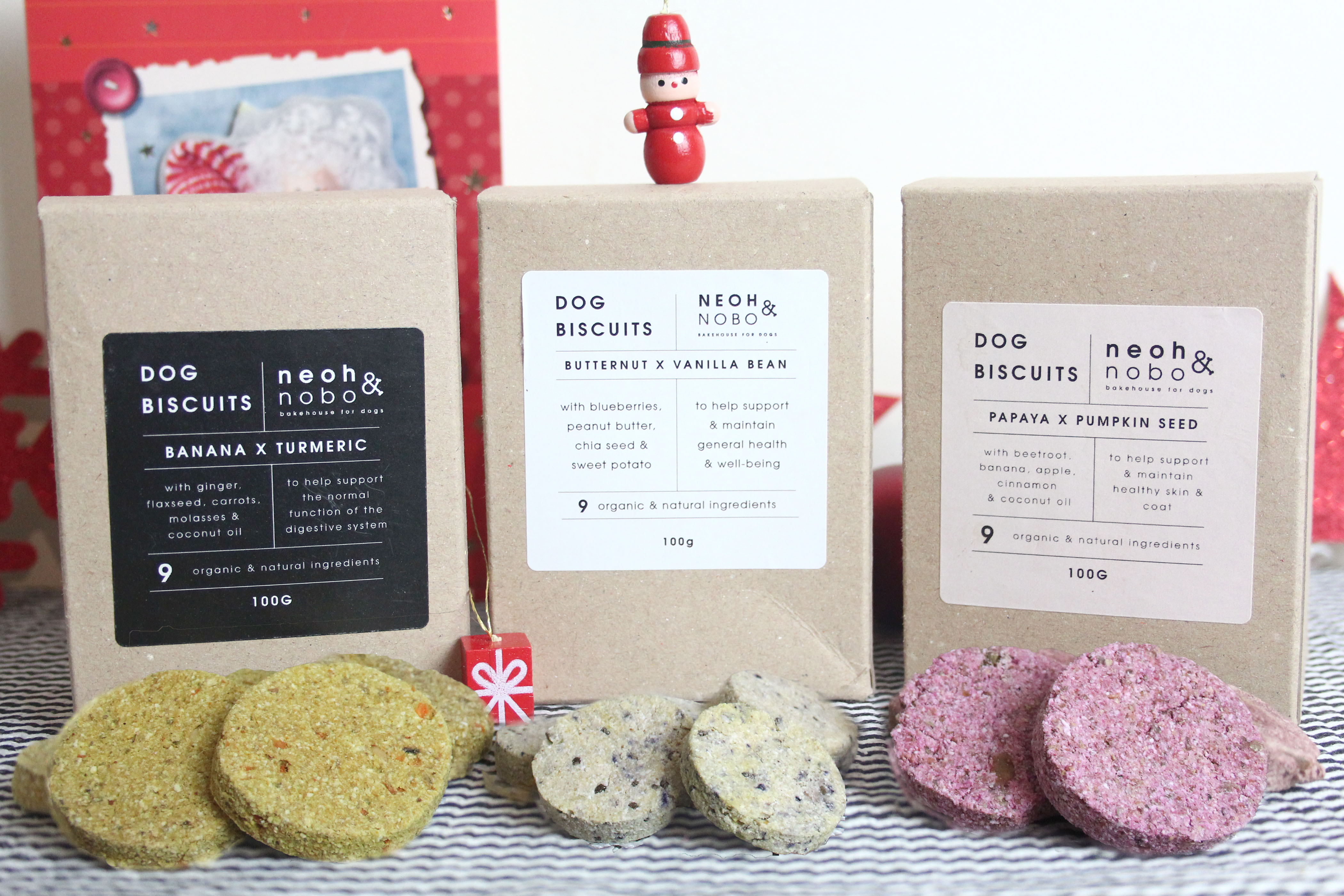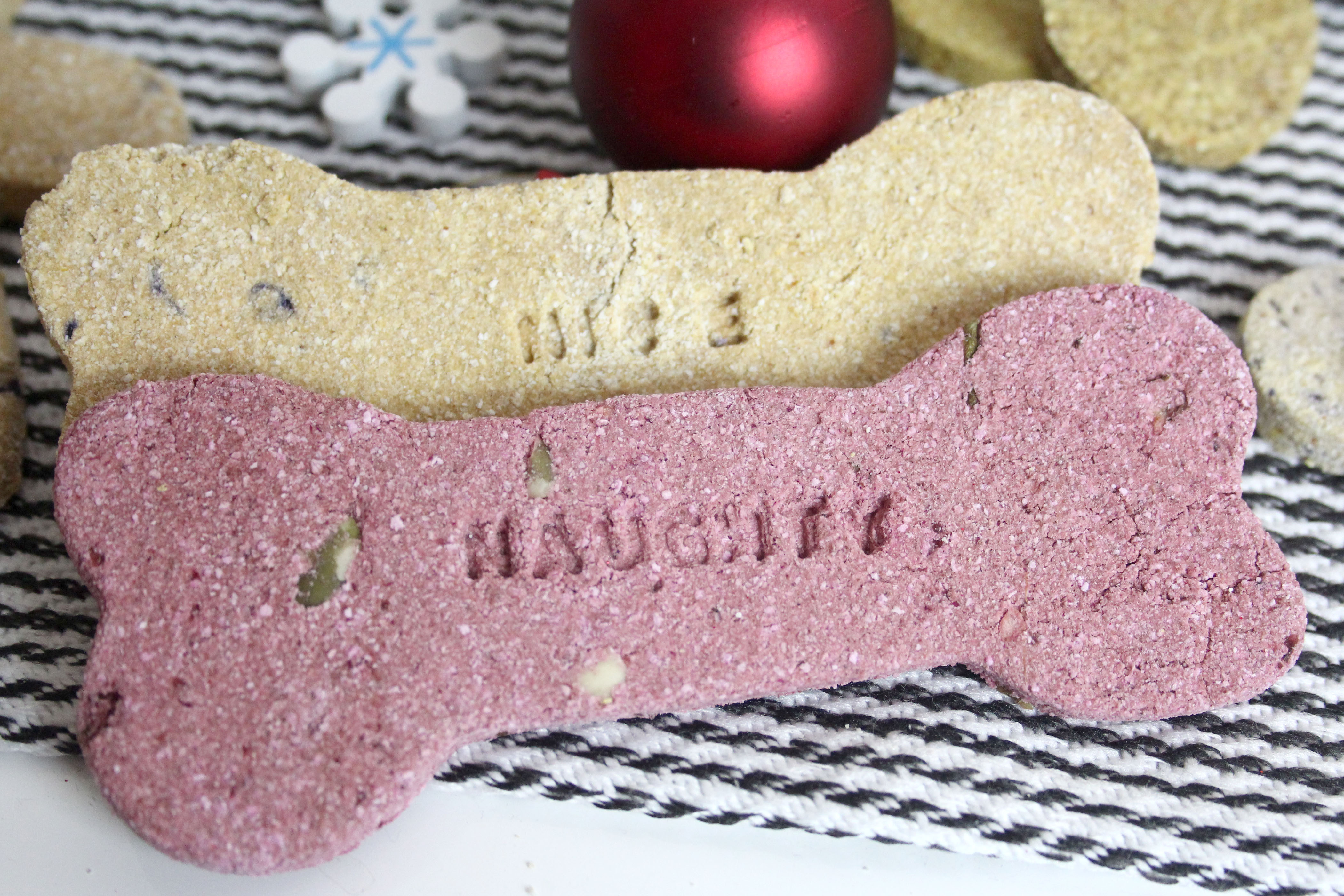 Neoh and Nobo are another company who we have recently been stalking online.  Their range of homemade treats are incredible and the doggy peanut butter is a firm fav in our household. These festive biscuits are priced at only £1.99 so there is no excuse to not get some for your naughty or nice dog.
Lily's Kitchen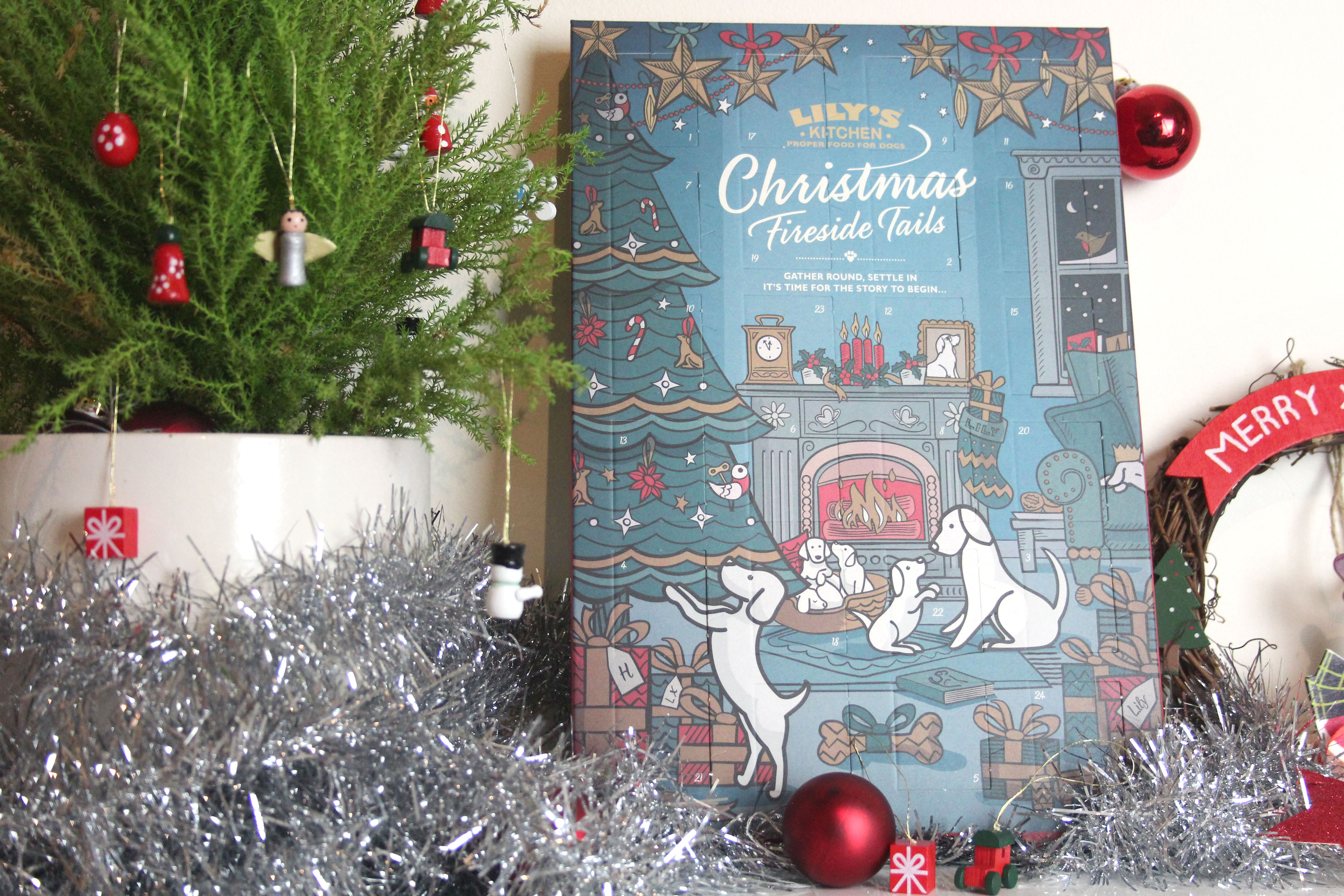 Lily's Kitchen have introduced yet another festive advent calendar. We really enjoy opening our doggy advent calendar every day and the dogs know it is for them as they all come running. Sadly this has been sold out for weeks online, but you my get lucky and find one in a store somewhere. We got ours from Amazon.
Casper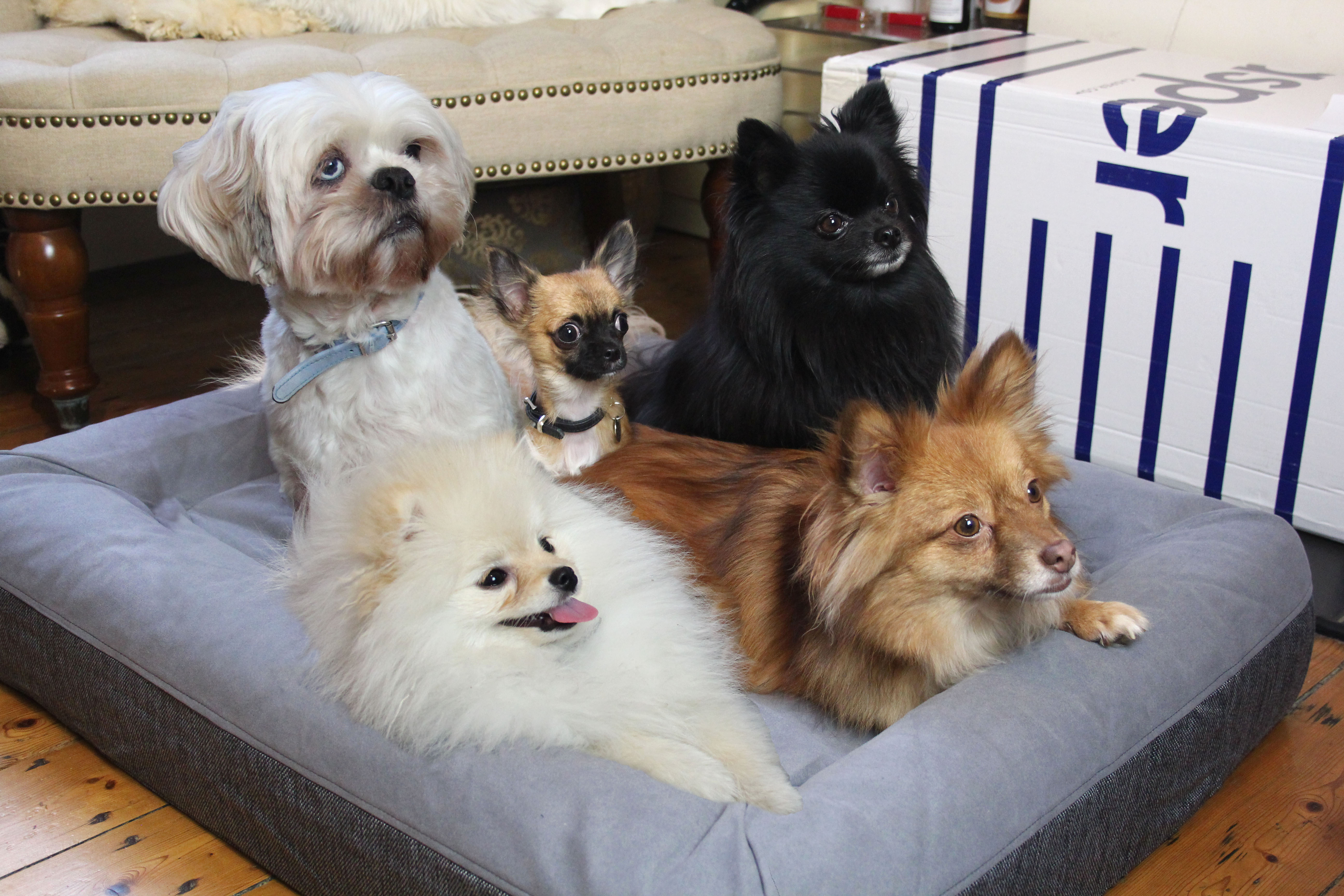 Last but not least is a super comfy bed for the pups. This one from Casper is an investment piece but is simply fabulous. The small dogs absolutely loved the bed. The dog bed does come in 3 sizes, but I picked the wrong size for Chaplin, so I will have to get another one for the giant. While the bed is perfect for the festive season, it is definitely a piece for life and it is designed to last for years.
That's it for our Christmas roundup. Hope you are inspired to spoil your pup this Christmas with some of these amazing products