Giving Back
 Raising Money for Charity
Here at City Dog Expert, we believe that it is our duty to do whatever we can to help animals in need. Having 4 rescue animals makes us hyper aware of the plight of those animals in need of a home and rehabilitation.
City Dog Expert is a proud monthly donor to the following :
ASPCA (USA)
Battersea Dogs Home (UK)
ACCNYC (USA)
Best Friends Animal Society (USA)
Greenpeace  (WORLD)
WWF (WORLD)
Amnesty International (WORLD)
City Dog Expert has proudly donated to:
Help Fife Animals (UK) In fact "Riley" is featured in the "happy new homes" page 
American Humane Association (USA)
RSPCA (UK)
Animal Haven (USA)
Social Tees  (USA)
K9Kastle (USA)
CHRISTMAS DONATIONS for SOCIAL TEES
With the help of a few local pet shops and friends, we delivered two taxi's worth of donations to Social Tee's in Manhattan, NYC. They were so grateful for the donations pre Christmas and put everything to good use. They were even more grateful that we delivered everything in the middle of a snow storm!
THANKSGIVING at HUMANE SOCIETY
With the help of an incredible friend, we were able to deliver a huge amount of donations to the Humane Society NYC the day before Thanksgiving. The team of incredible workers and volunteers at the Humane Society deserve a huge amount of credit for the amount of work they do. They were so grateful for the donations and allowed us to see some of the dogs and cats that would benefit from the goodies we brought them.
THANKSGIVING at ANIMAL CARE AND CONTROL
What would I do without incredible friends? Thank you again my gorgeous friend for helping us deliver a huge amount of donations to Animal Care and Control NYC. Having rescued numerous animals from this organization, we really wanted to do as much as we could to make Thanksgiving as comfortable as possible for the dogs and cats in rescue. Houdini came along for the ride to show the staff at ACC how far he has come along.
OPERATION OKDOG post tornado visit to OKLAHOMA
The volunteer trip to help animals in need in Oklahoma is one of those experiences that I still find very difficult to talk about without breaking down into floods of tears. We raised over $5,000 to help support the efforts in Norman, Oklahoma post two tornadoes. You can read more about what we did here
THANKS AND GIVING FUNDRAISER for MAYORS ALLIANCE
With some help from friends, we organized a fundraiser and donation swap to raise funds and collect necessary goods for the dogs and cats in need. All money was given to PupScouts who then donated to the Mayors Alliance. All the goods were delivered to 5 local animal charities. Thank you everyone who donated. Your donation made all the difference to a dog or cat in a shelter over the Thanksgiving Holiday
_____________________________________________________________
AMERICANA PARTY for BROOKLYN ANIMAL ACTION
Who says that giving back has to be boring? With the help of our friends at Hannari&MG, we organized a fashion show and donated nearly $1500 to Brooklyn Animal Action. Thank you everyone that attended and made this event such a success
___________________________________________________________
SENIOR SOIREE for K9KASTLE
The volunteers at K9Kastle asked if we could help raise some money for some of the senior dogs and cat in need. We jumped at the chance and helped raise over $1000 to help and rehome elderly pets in need
__________________________________________________________
HURRICANE SANDY
October 29th 2012, Hurricane Sandy hit NYC. While Sandy largely spared some New York neighborhoods, it devastated others. One of areas most devastated was Far Rockaway and the surrounding areas and we did everything we could to try and help. Harley Quinn ("Hurricane Harley") had been rescued only 2 days before the storm had hit and her and Houdini would go out to Far Rockaway with myself and the volunteers every day to help clean up and offer support for those in need. We helped raise $4,000 and would take food, blankets and animal food for those who needed it and help rescue animals that were hiding in the rubble.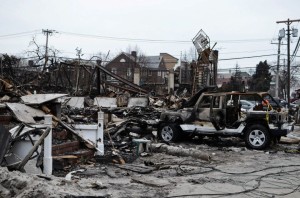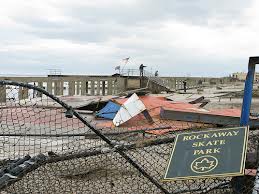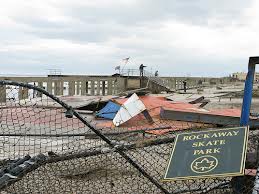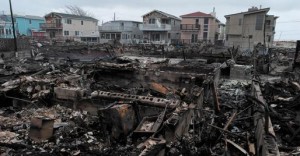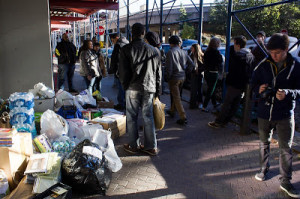 ___________________________________________________
BROOKLYN ANIMAL ACTION
Within 2 months of moving to NYC, we had already started fostering, rescuing and rehabilitating rescue cats and kittens from the streets of Brooklyn. To date, we have helped over 200+ cats and kittens  and helped BAA raise over $3000 from fundraising, donations and raffles
____________________________________________________
Free Water Walker Leash
The inventor of the Water Walker Leash noticed how a pleasant walk with his best friend was turning into a task. When he began to notice others on their walks, it was confirmed. Everyone had the same problem, struggling with a dog water bottle, a water bowl, waste bags, snacks — and we can't forget the dog leash. A light came on, and the retractable Water Walker Leash was conceived.