Inspired by the loving tales their pet-owning customers share with them and a mutual appreciation for one another's brand, pet labels Cheshire & Wain and Fetch & Follow have teamed up to curate The Merchant's Tail – a Christmas pop up to delight cats, dogs and the people who love them. 
This co-hosted, lifestyle store is set to offer a friendly shopping experience, where dog owners can indulge their furry friends with the loveliest of Christmas gifts, enjoy a host of exciting events and engage with their animal-loving kinfolk.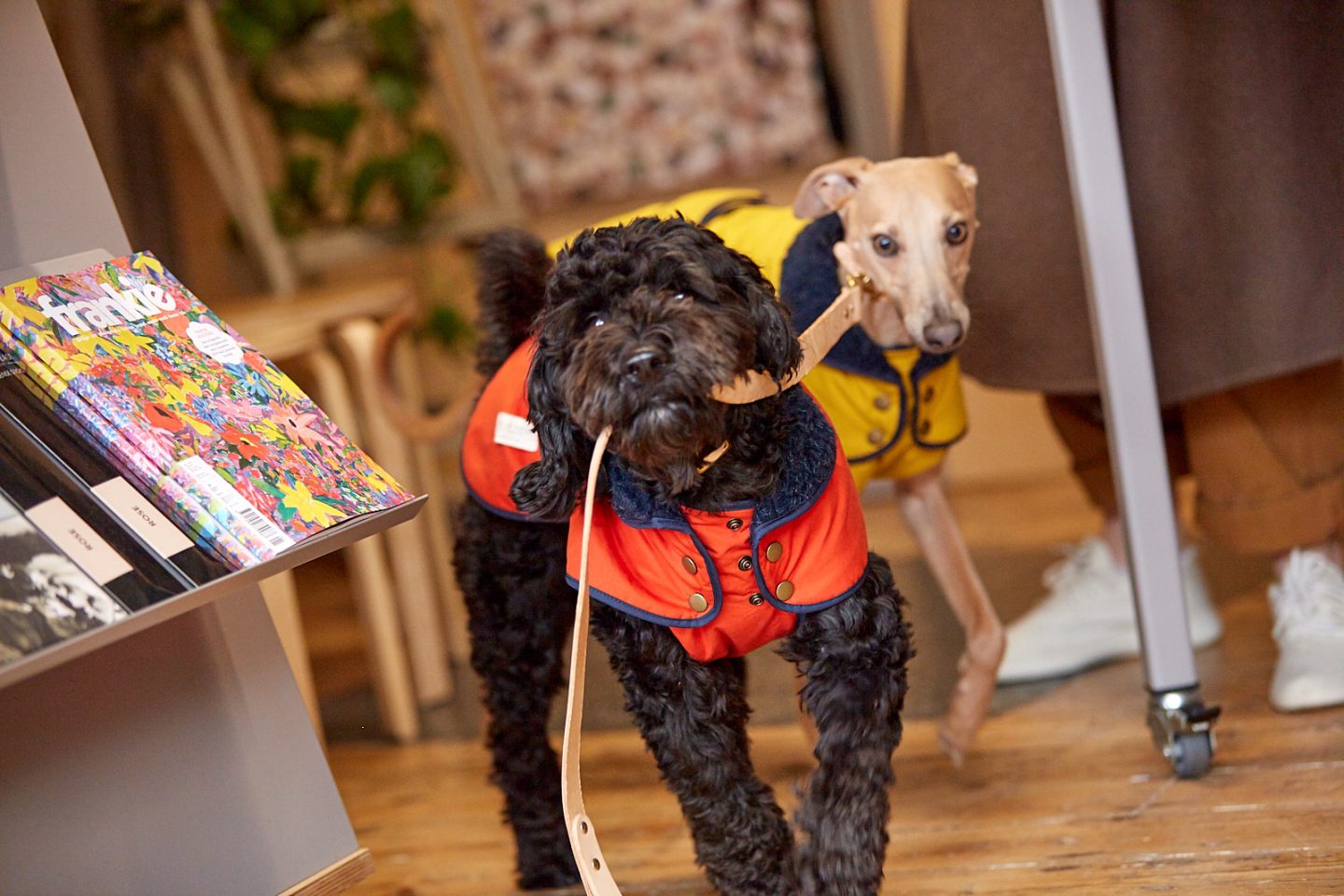 The Merchant's Tail will bring together the best of Fetch & Follow and Cheshire & Wain's stylish and functional collections for a dog's look, dwellings and appetite, with fun curiosities for pet lovers too. Making their debut in-store is Fetch & Follow's new Autumn Winter collection, which sees the East London brand's signature dog jacket design refreshed in bright and bold rubber for protection against the rain. The new coats will sit alongside Fetch & Follow's distinctive collection of leather collars and leads, jackets, jumpers, bowls, beds and more. 
Pusses can also get an upgrade with Cheshire & Wain's latest drop to their luxury cat lifestyle offering -'Muted Heritage', a range of soft and natural hued leather collars for the anti-maximalist kitty. Alternatively, the brand's collection of Caviar- themed collars and accessories are a must-have gift for the feline, who insists on the fancier things in life. Both cat and dog collar purchases have the option of being personalised in-store in a choice of gold or silver foil embossed lettering or 'plain' blind embossed lettering for an extra special gift. 
Brand founders Sonja Farrell of Cheshire & Wain and Fetch & Follow's Genesta Gunn will be on hand to provide sizing advice and in-person fittings, as well as dispensing regular servings of counter treats for good boys and girls. Human patrons can also post a 'tail' to Santa Paws about why their cat or dog deserves a gift this Christmas, with the best entry winning a £100 spend on either brands' range.
A Christmas Pop Up For Cats, Dogs & Pet Lovers by Cheshire & Wain and Fetch & Follow
Shopping, Events and Festivities… 8th November to 8th December 2019 – 270 Hackney Road, E2 7SJ