This year we ran our annual Halloween Costume competition and this years winner was Patrice Scalera with her pups Rita and Francis.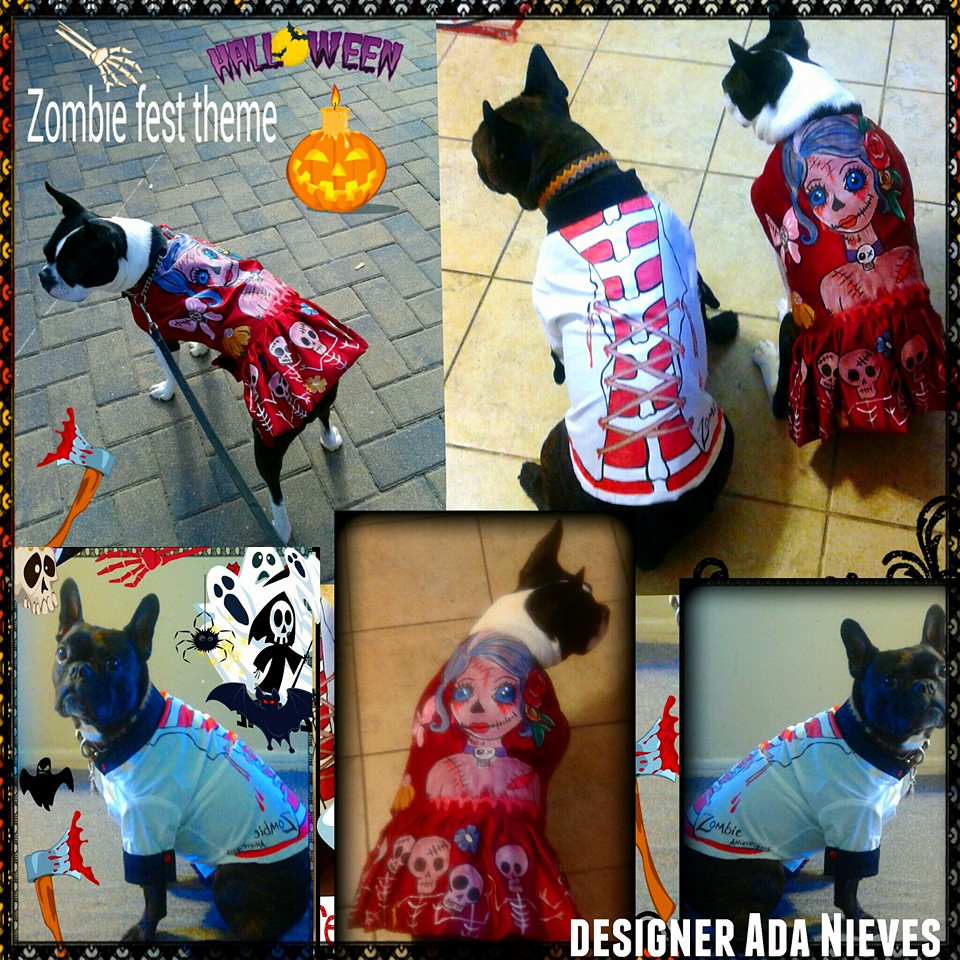 Please introduce yourself and where you live.

I am from Long Isand, New York and I have been a dog lover since I was two years old and used to stand on my Great Dane to open the refrigerator, my Mom said. I also have a small based business PAWfect Dog Beds. Part of  my proceeds are applied to Adopt A Boxer Rescue, Northeast Boston Terrier Rescue and to Senior Dogs in Shelters.
Please could you introduce your little zombie pups.

Rita my Boston Terrier  is 1.5 and a half years old I adopted her at 5 months old as she lived in a crate. She is my first female dog, one dress on her and BOOM modelling career just took off. She is extremely focused driven and bright and sassy.
Francis a "Frenchton", half Boston Terrier and Half French Bulldog, I adopted from the shelter just this July a week after I lost my Boxer Rescue Rocco to an aggressive Cancer that (in a week and a half), took his life. This is the same year I lost my First Dog, my Boxer Jude, 15 years, to Degenerative Myelopathy. My heart was shattered completely. I was absolutely numb and my two heart strings Jude and Rocco were torn from my Heart. They are are in Heaven now together.
Francis was at the shelter confused beyond words and so scared. I scooped him up and he had a successful meet and greet with Rita and he is absolutely a gift, an Angel. I truly believe my Jude and Rocco sent him to me to ease my crushed empty heart. He is all LOVE he kissed endlessly and is the best snuggler. Very smart boy.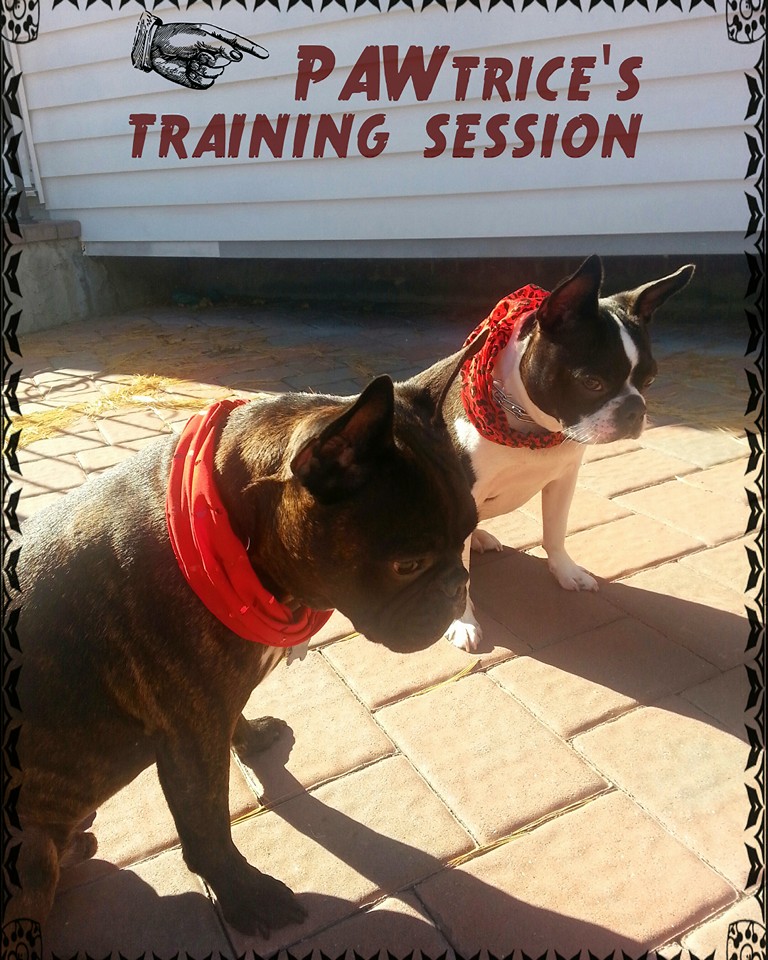 Both of your pups are adorable! Can you tell me a bit more about Rita's modelling career?
She did her first major Fashion Show runway debut during New York Fashion Week at the Wyndham New Yorker presenting a line of women's fashion along with Dog fashion designs. Rita was a rock star. I was floored and so in awe that the designer invited Rita to model in a flawless dress working the Runway as she did for her first time!!!!
What are their favorite things to do?

Playing with each other, it is quite a show. They love our "Walkies" and they love our trips to Manhattan for our modelling and dog events.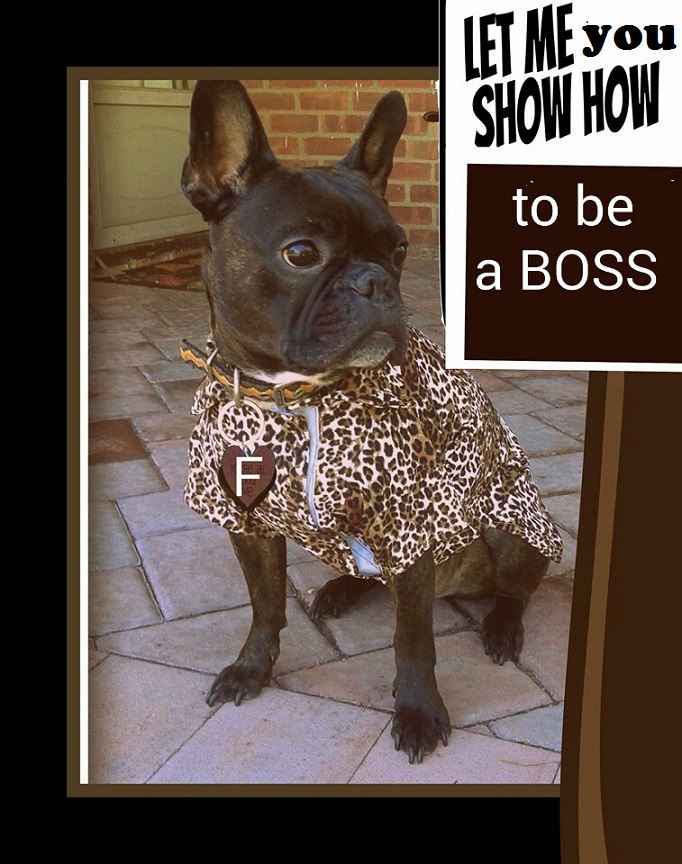 What are their favorite toys / food type. etc.
Hoofs, bullysticks and my soup marrow bones and tug toys they pull together lol.
What do you wish you had for them more than anything?

I always pray to God that my Dogs are always safe and if I were to be gone before them I have set up a will with family members knowing I have guardians for them. This has always been a big fear of mine with all my dogs and  I always advise other dog owners to consider the same.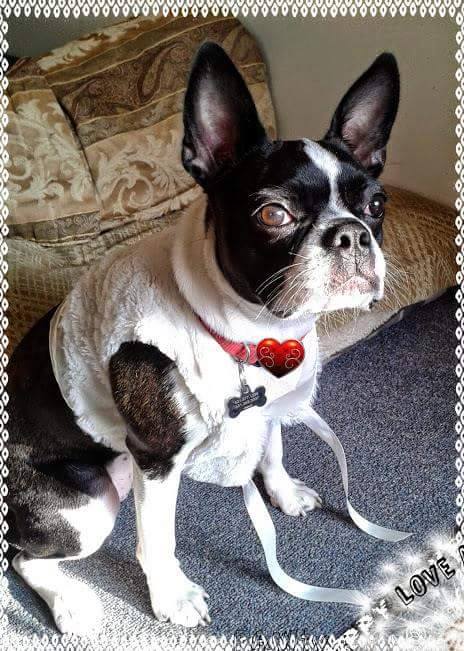 How have the dogs changed your life?

My dogs are my LIFE. They are my every breath. My Children.
What is a typical day for them?

Every day is a new adventure we awake and thank God for our day and make it PAWsitively a PAWsome Day.
Thank you so much for answering these questions for us, Patrice. We'd like to wish you, Rita and Francis all the best for the future and we will be looking out for them on the runway.