Mud, mud, mud (and dirt) everywhere. It's that time of year where the pets get dirty and us humans get covered in mud.
Generally in the summer, the dogs hardly ever get dirty so they only get washed every few weeks. However now it is winter, every single walk we go on results in the pups coming home covered in dirt and mud.
Now as much as I love washing the dogs (not) the resulting wet dog smell, shaken water all over the walls and Houdini's angry little face… I often finish the job more wet than the dogs crying in a corner, wondering if there is another way.
Well the Gods were listening and when the amazing team at Kleen-Pet asked us to try out their new dog cleaning mitts, we jumped at the chance.
The Kleen-Pet mitt is a waterless washing glove making it easy to clean your pet without water or soap making it a perfect solution for a quick clean within a few minutes.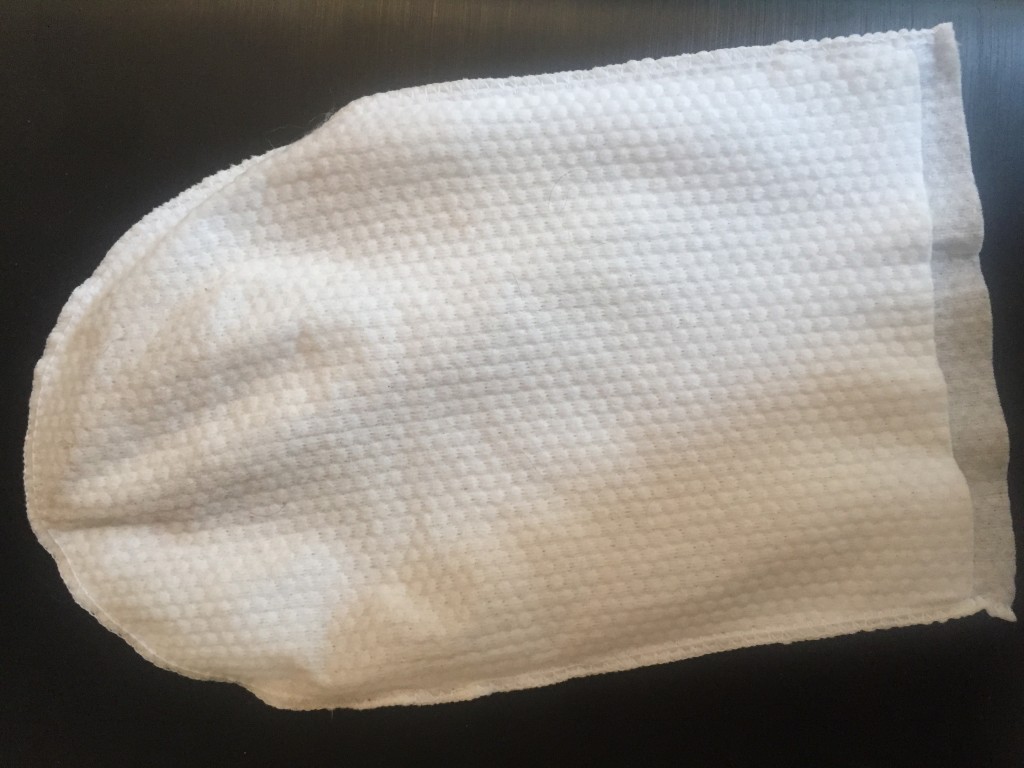 The Kleen-Pet gloves are nice and thick and have a granulated surface which makes it much easier to remove stubborn dirt on the feet area. It is also pre moistened on both sides so once you have used one side, you can turn it over and use the other making it very convenient and cost efficient.
Kleen-Pet contains Aloe Vera for healthy fur, pro vitamin B5, vitamin E and dimeticone to nourish the skin and give the fur a healthy shine. Allantoin to remove dead skin cells while neutral pH provides safety of use.  
 Kleen-Pet is suitable for all breed of pets and is hypo-allergenic and does not contain alcohol or parabens.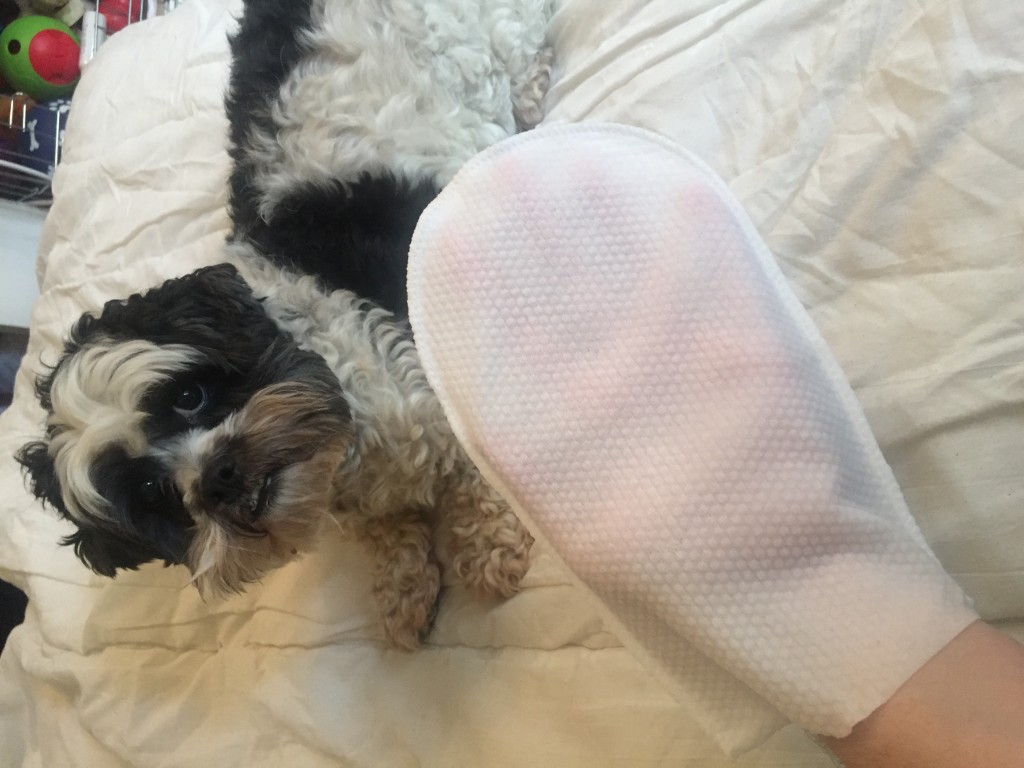 I also used it around Huxleys eye gunk area and it was really easy to remove the dirt and eye gunk.
My guys are not that keen on having baths and having to clean them after every muddy work is not just stressful for me but also for them. However, I don't like muddy footprints, mud smell or city dirt being paraded around the home. The Kleen-Pet is a perfect compromise resulting in clean pets and a clean home. There is already too much stress in our daily lives, lets not make cleaning the dogs another one!
This was a sponsored post for Kleen-Pet but all opinions were the true experience of City Dog Expert