While the lovely team at Billy and Bella sent us these products to try out, all opinions are my own
As the owner of 4 rather stylish City dogs, I was happy to try out a few of the Billy and Bella products on the dogs. The products suited my aesthetics and I was particularly looking for harnesses for the poms.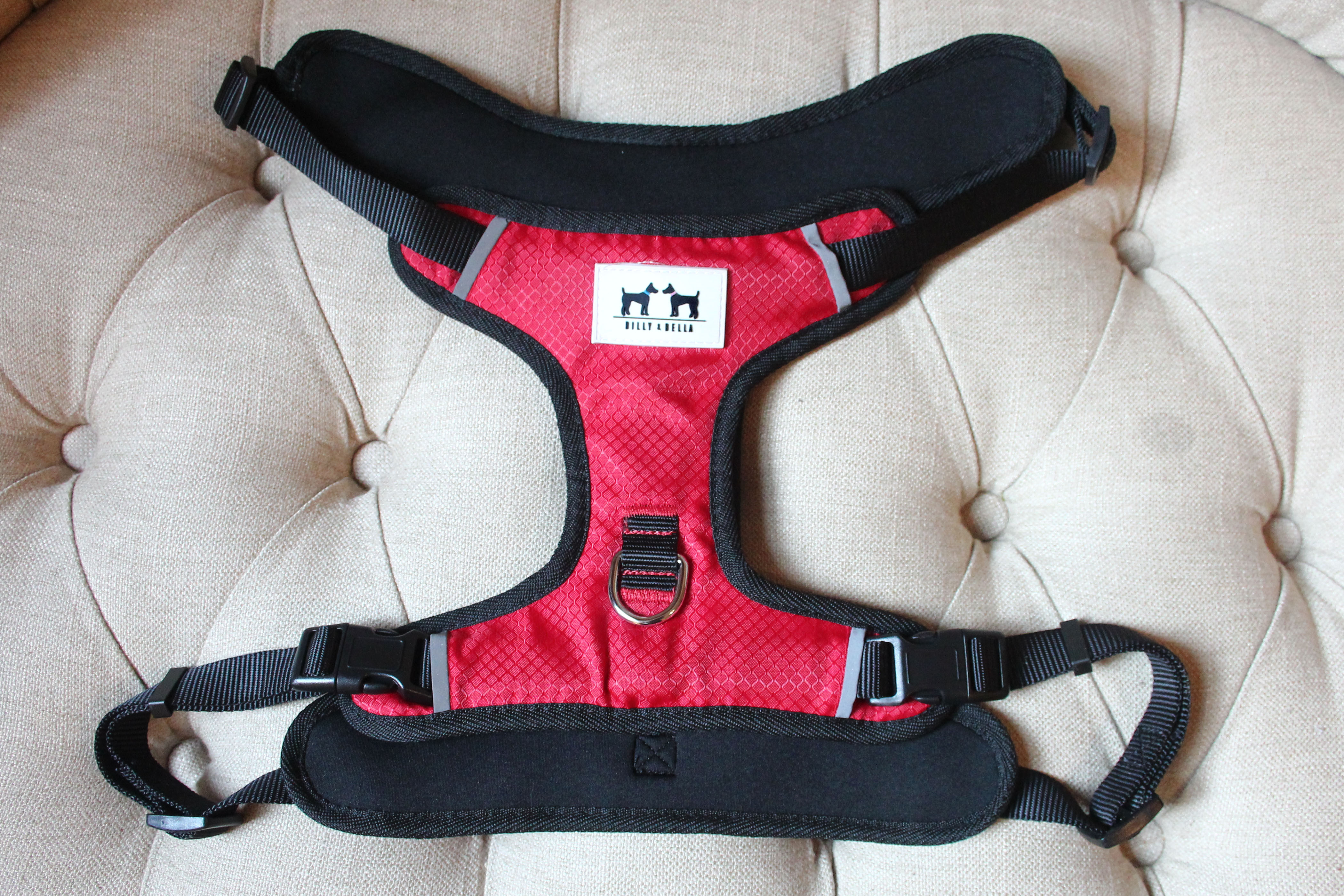 Billy and Bella aim to provide designer, luxury and stylish dog products at competitive prices and they seem to have hit the mark. The prices are affordable, and the products long lasting.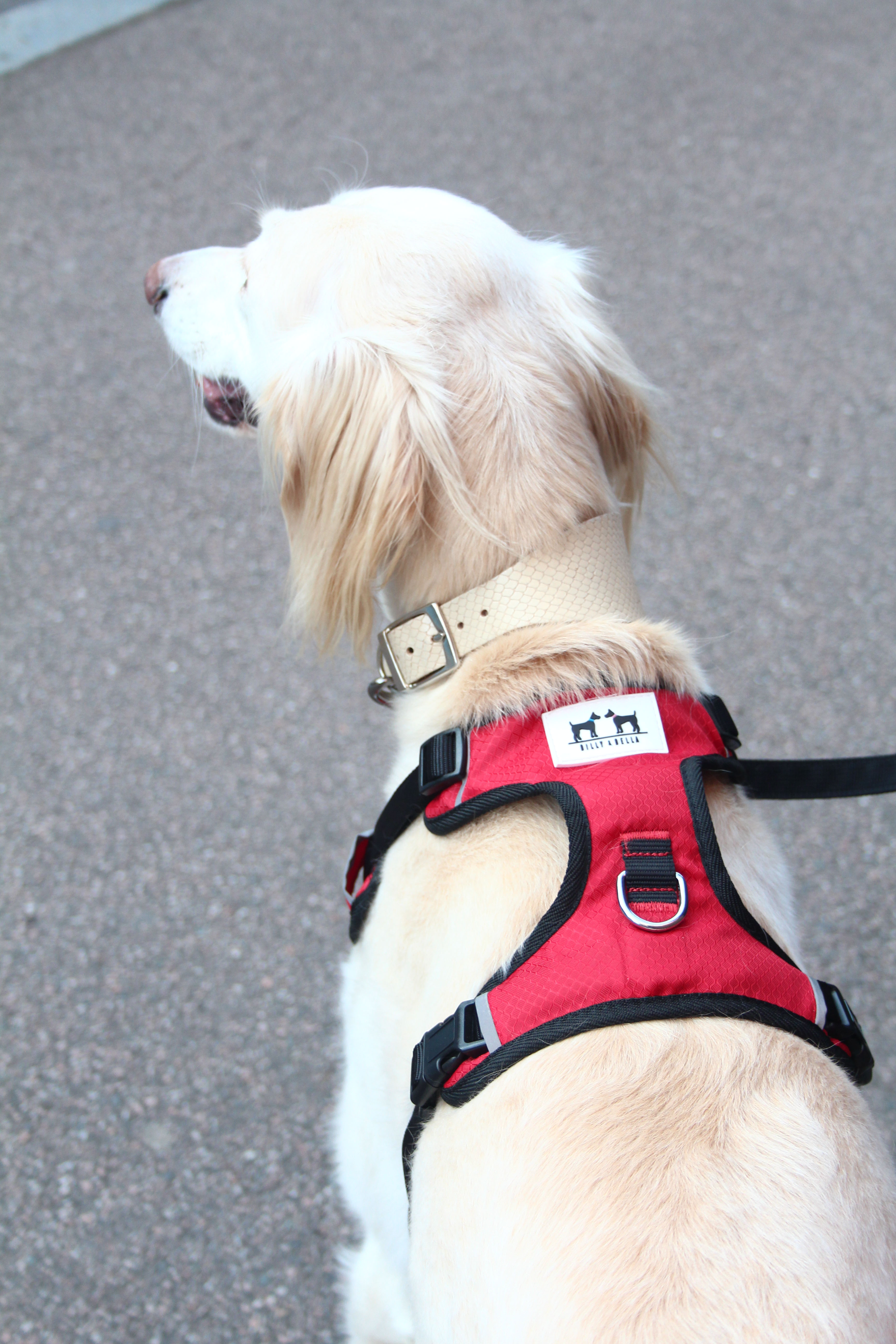 The essential harness is fully padded, lightweight and designed to prevent pulling (making life a little easier for both owner and dog)
I think Chaplin's rather odd body shape let the harness down slightly here as there is no way of adjusting the front to be super big (to fit a barrel shaped chest), and the back to be super tight (to accommodate Chaplin's narrow waist). This may have also been my fault for not being clearer on sizing for the giant Saluki.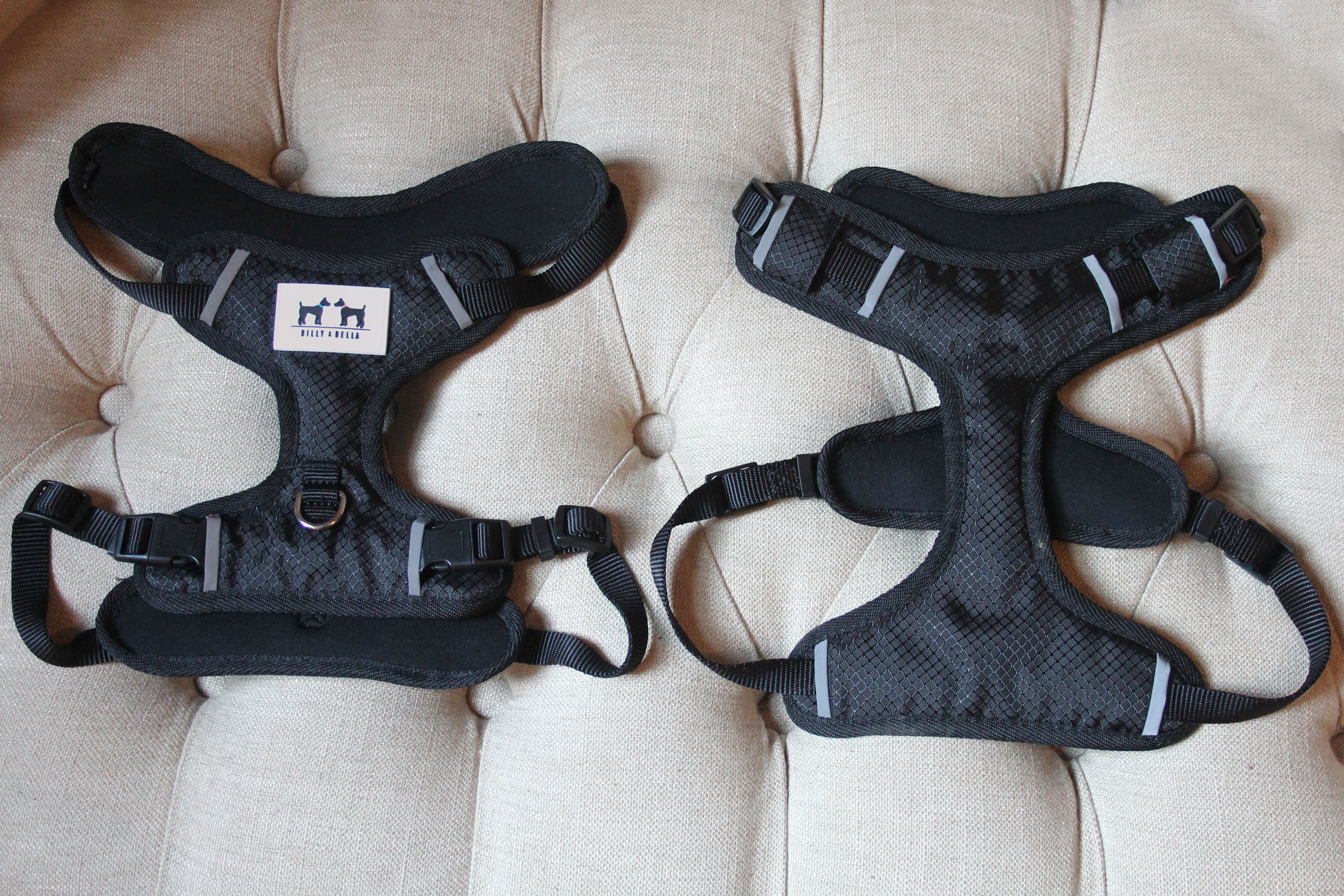 Houdini and Jester had matching black harnesses which Houdini loved. Houdini is 16 and even though he doesn't pull, I always prefer a harness for him.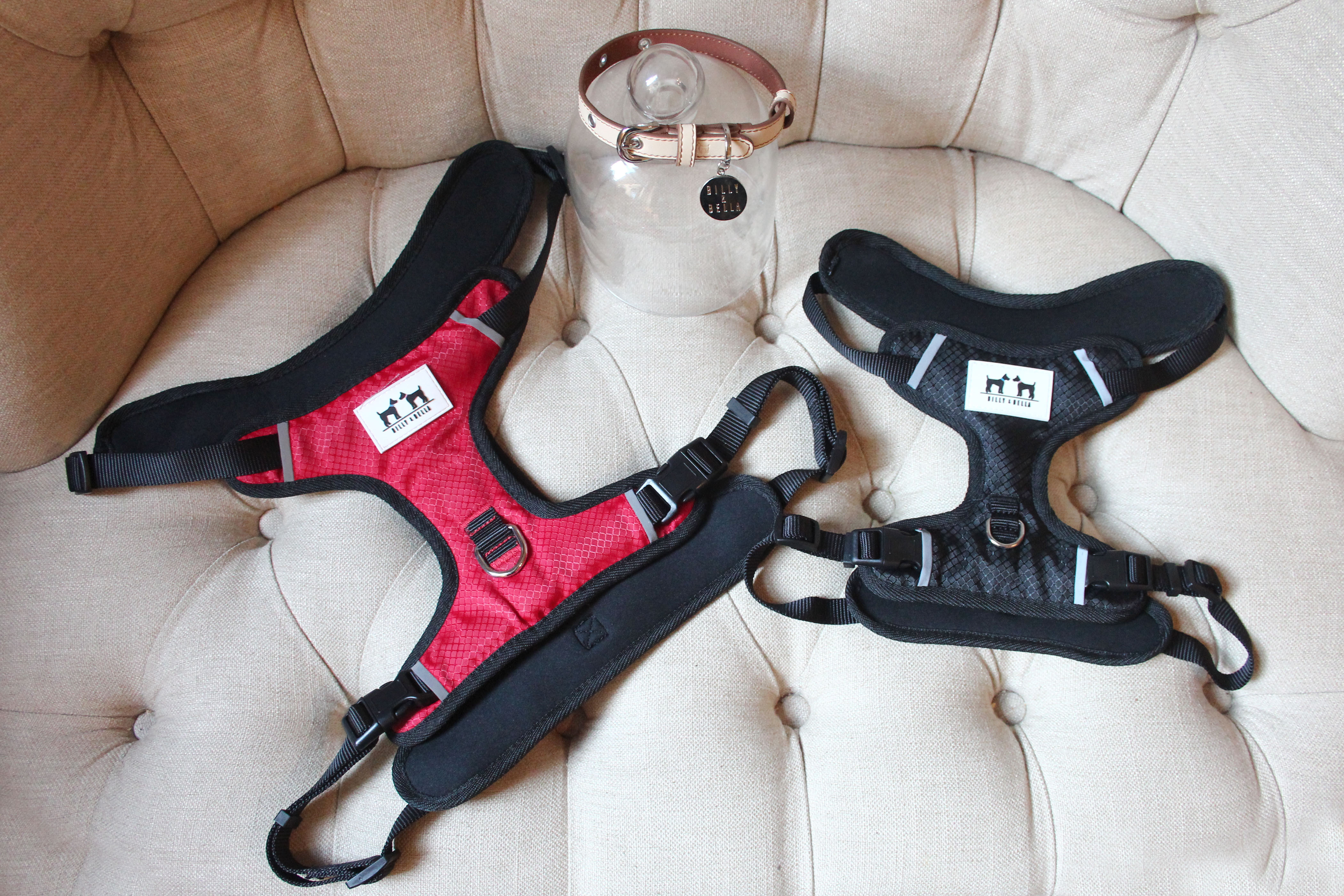 The Premium Collection collar has a rather elegant feel to it yet is soft and lightweight (and most importantly durable). The dogs have been to the beach, woods and city streets and the collars are easy to clean and still look good as new.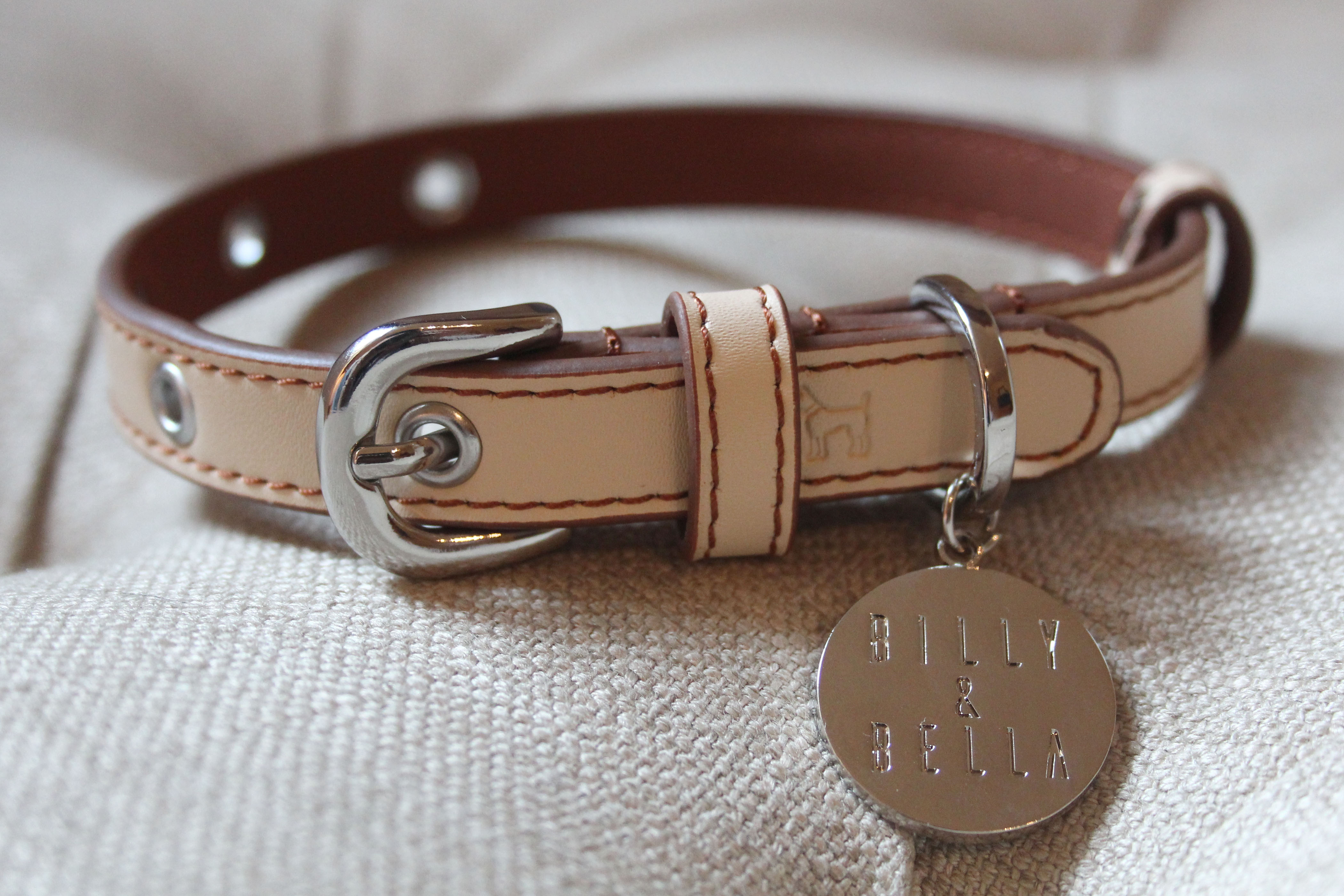 I was very impressed with the durability of the products and the "cleanability" (is that even a word?). Everything still looks good as new (and we have been testing them constantly).
The harnesses are great for small dogs but sadly not super small dogs as Folly was just too small to wear one (and Jesters was a little loose). When I explained this to the customer service at Billy and Bella, they rectified the situation instantly and sent collars instead. The collars fit the poms narrow necks beautifully. All credit to their incredible customer service also as every question or query I had was answered in record time.
Aesthetically pleasing, durable and dog friendly. Highly recommended