The team at SHOO Natural sent us these products for free but all opinions are our own
I am always hesitant trying new dog shampoos and conditioners as I do get stuck in a rut. So when I did research into the SHOO Natural brand, I was happily surprised to find out about the ethics behind the company.
All SHOO Natural products are vegan, cruelty free and suitable for humans and dogs (so you and your pup can share a shower together if the whim ever takes you).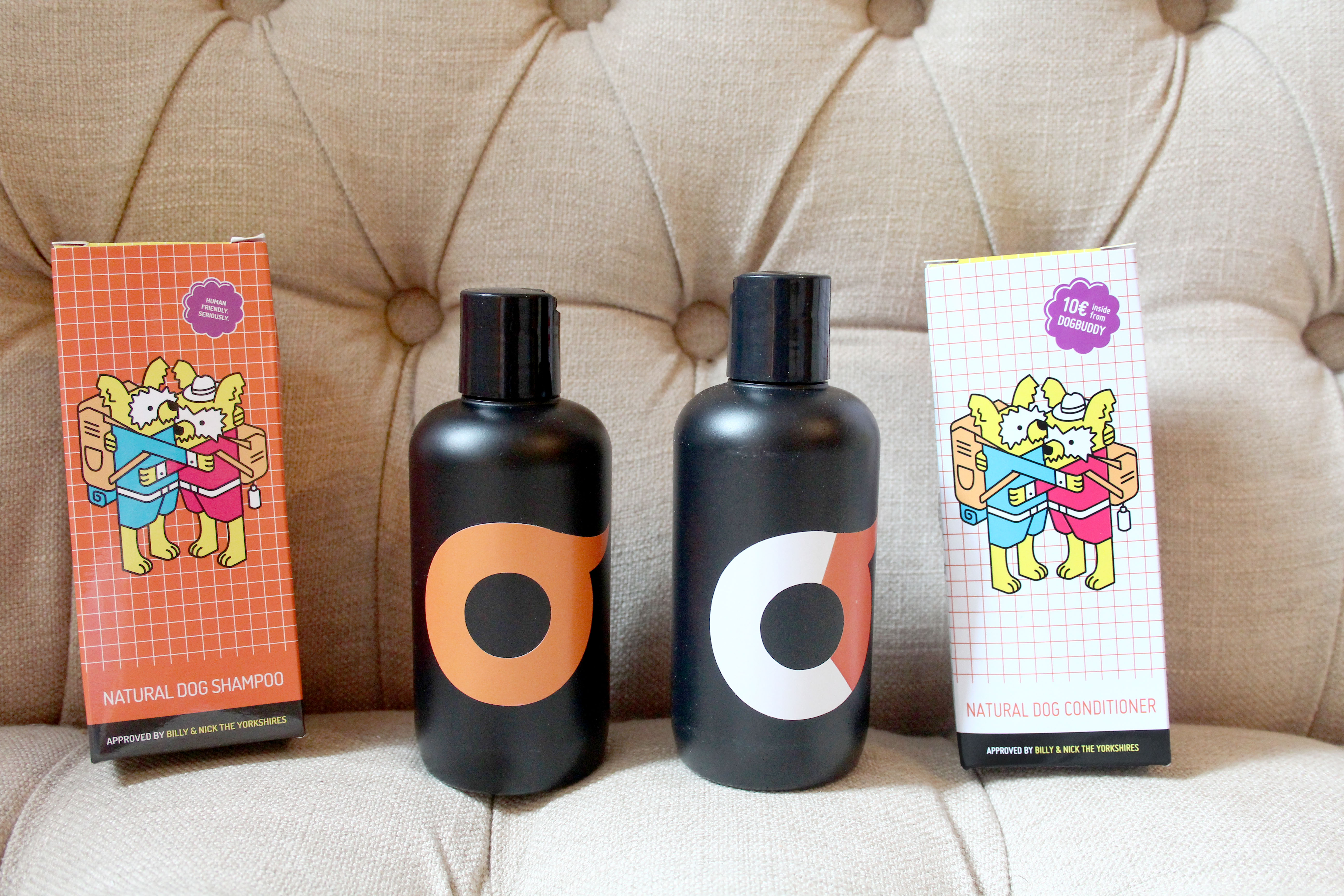 We found the shampoo glided on smoothly and had a nice hand feel. It lathered well and spread well. We didn't have to use a lot to get a nice lather and coverage.
When washing your dog, A groomer friend told me that you should dilute the mixture with water to help it spread properly. A squirt of shampoo on the dog, followed by some water allows it to mix on the dogs fur (without having to pre mix) making it easier (and smoother) for you and Fido.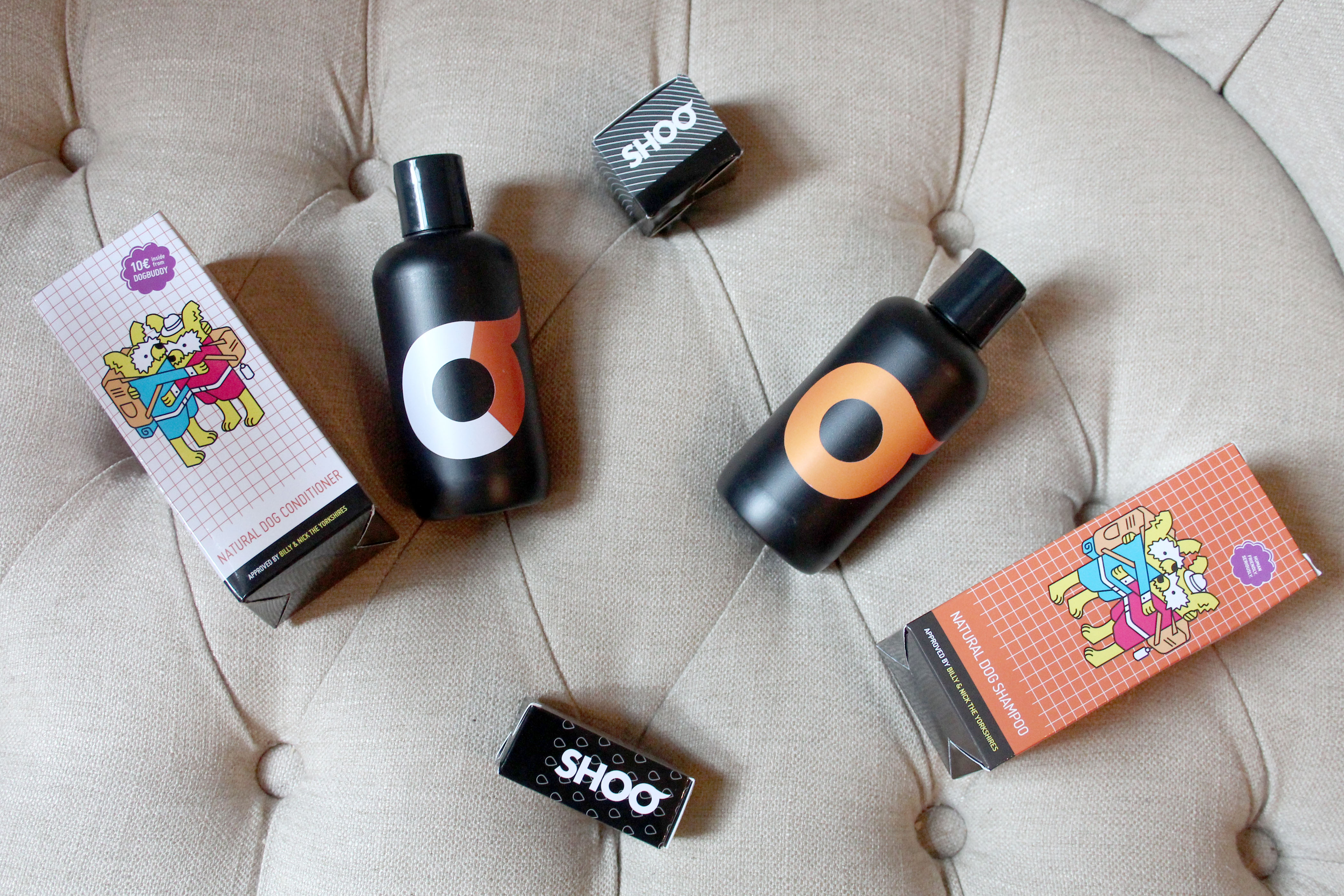 Neither of the products had much fragrance to speak of which is perfect for those with sensitive noses or fragrance allergies.

I usually like that super squeaky clean dog smell (makes a change from Jester's fox poo rolling), however I found the lack of strong smell with SHOO Natural highly addictive and I was able to enjoy the actual smell of my dogs (like I do with new puppies).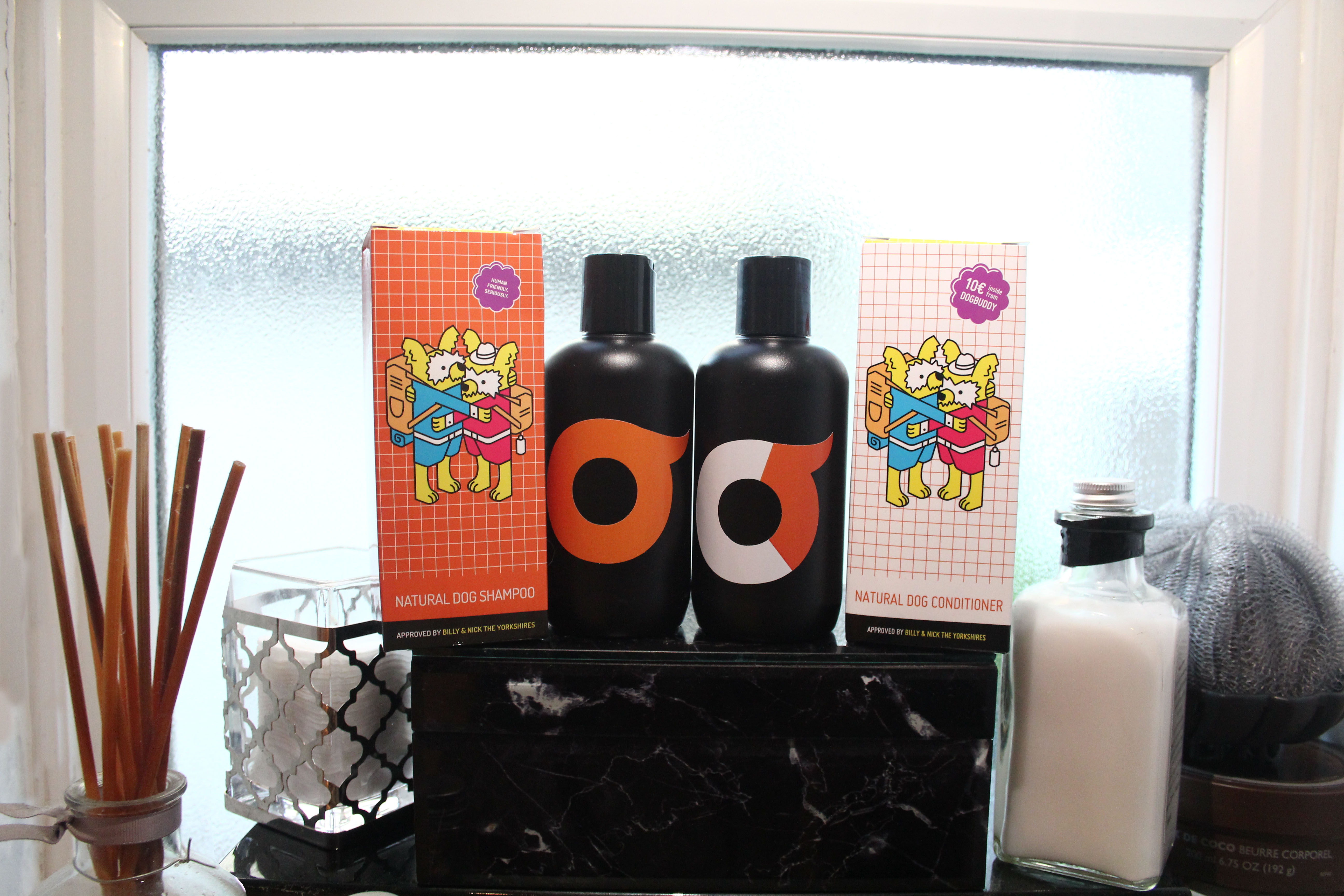 Also included in our starter pack from SHOO Natural is a handcrafted, natural, clay medallion which is designed to be used with aromatherapy essential oils. We were sent Eucalyptus oil which is designed to ward of fleas and ticks . You can of course use your preferred essential oils to help with separation anxiety. I have never used essential oils on myself or dogs before so it's a new adventure.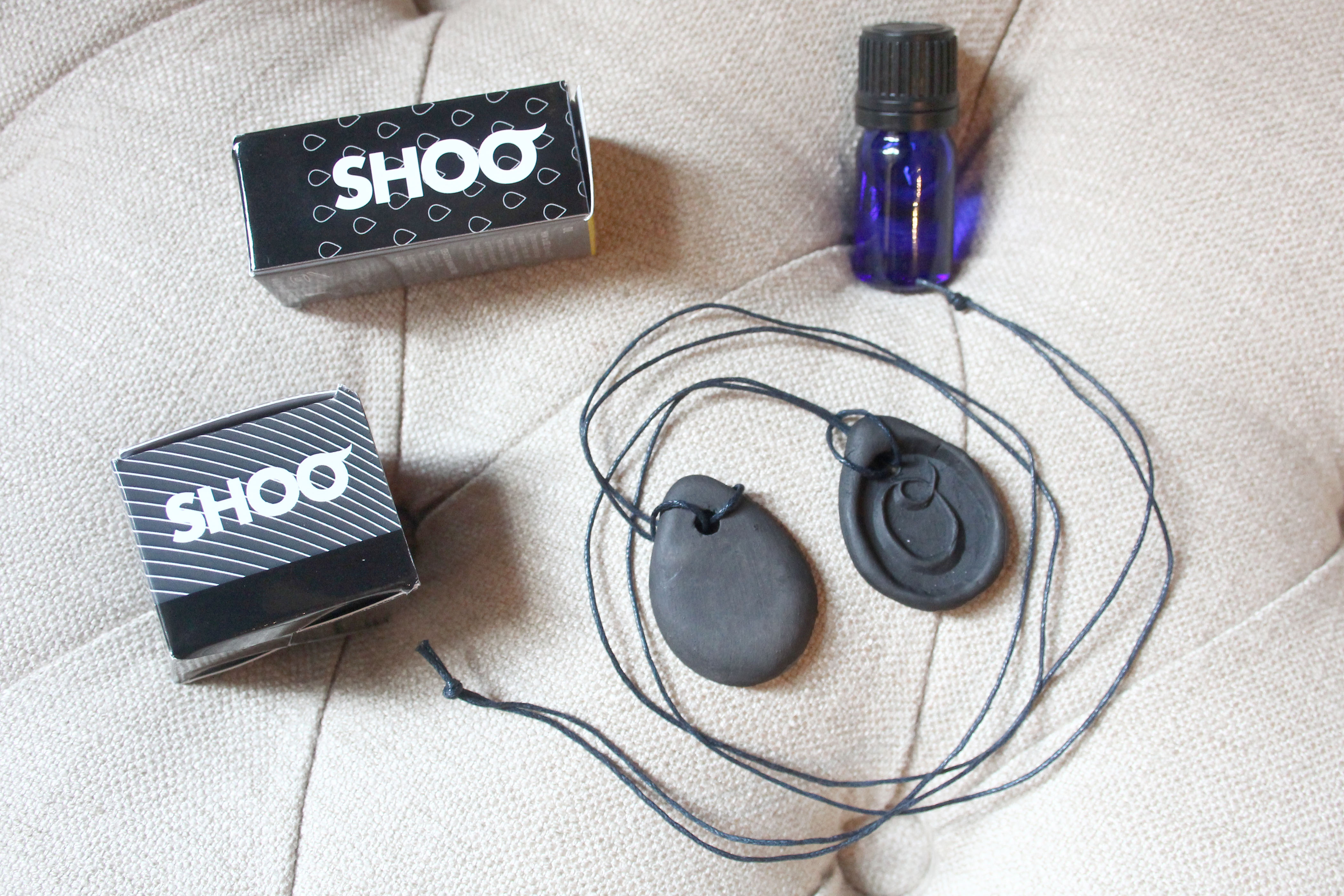 We really enjoyed the products, the only criticism is that once un-packaged, it is really hard to identify which is shampoo and which conditioner. It's a minor criticism but if you have a terrible memory (like me), you'll soon forget which is which.
Aside from this criticism, I love the idea behind the organisation and the founders passion for animal and animal welfare is evident.
Have you tried SHOO Natural?