Dog Friendly Guide to Helsinki
While travelling the world with our dogs, there is nothing more daunting than not knowing where to go/not go with our canine friend. I have sometimes landed in a strange city and not had any clue what I was doing with myself…let alone my dogs.
Have no fear dear reader, we have taken the stress out of City travel for you with our city guides for dog friendly urban travel around the world.
This guest post by the incredible Anna and her dog Chase from Hammock Stories introduces us to Helsinki
Cafe Hopping in Helsinki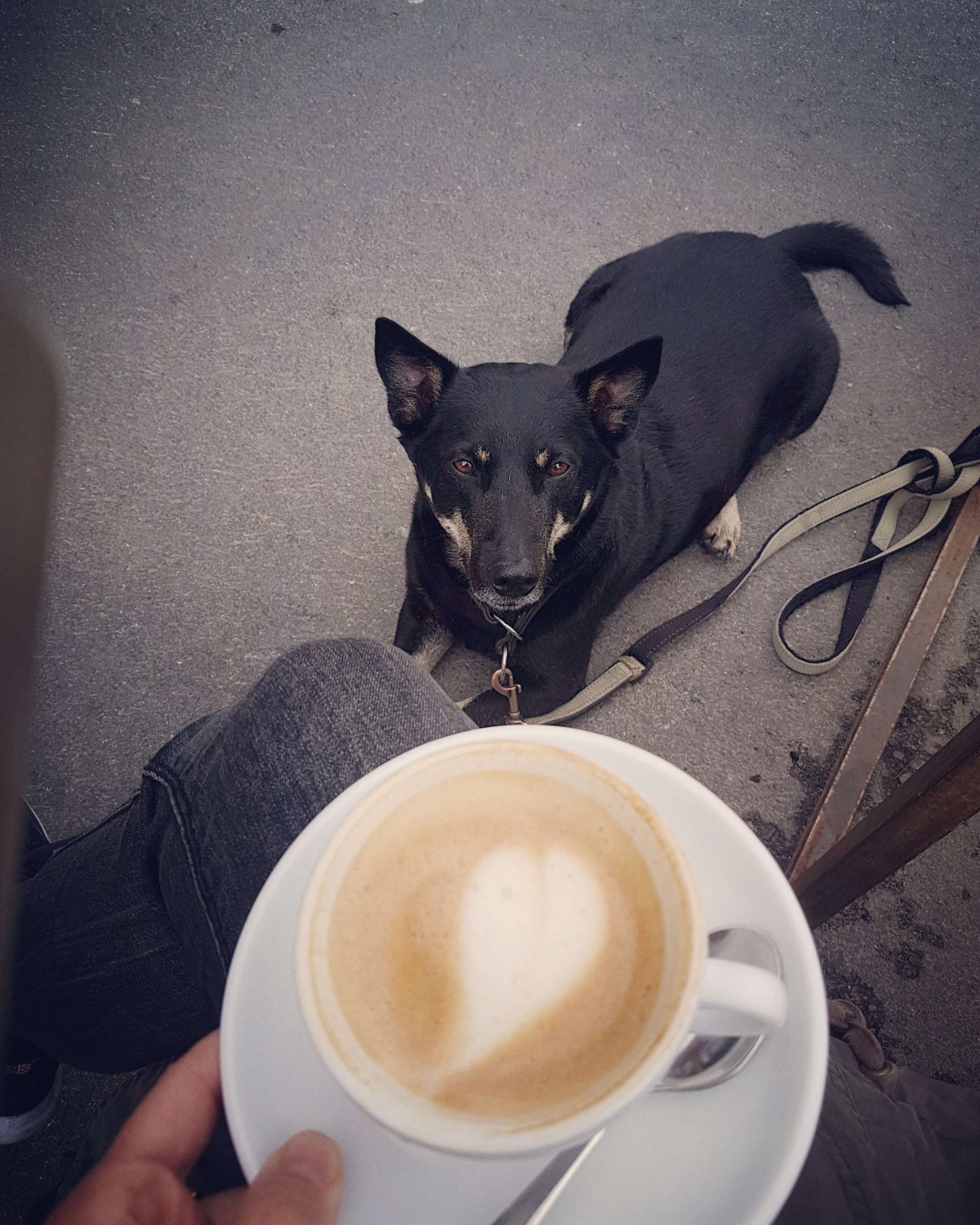 Helsinki is a dog-friendly city and more and more restaurants allow dogs inside too. One of our favorite things to do is visiting cafes and enjoying a well-deserved cappuccino (for me that is). The cool Kallio district cafes allow your dog inside most of the time also. Some of my favorites are Cafe Cardemumma, Om Nam and Päiväkahvibaari.
Koirasaari (dog island)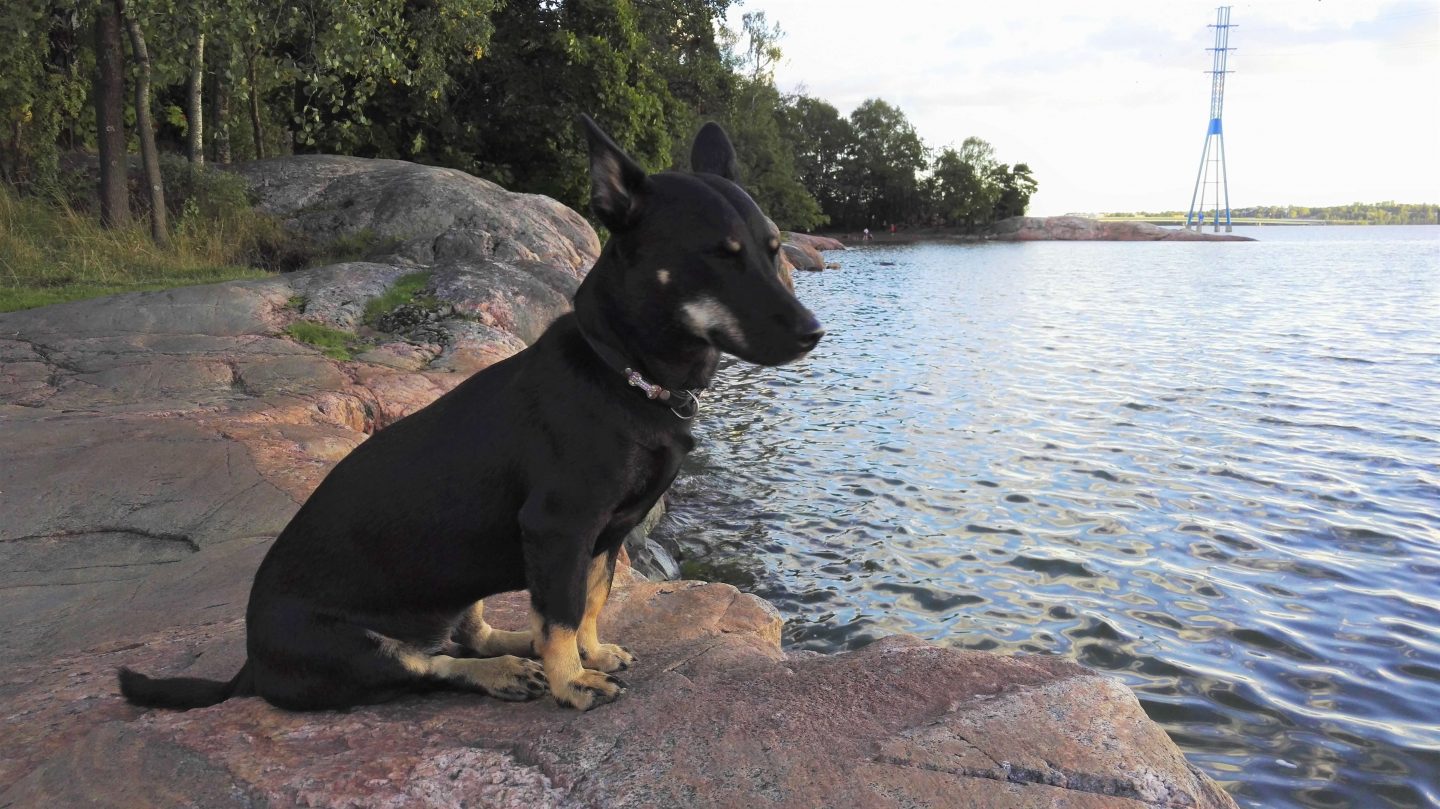 Koirasaari (literally, dog island) is an island that is completely dedicated to dogs and their owners. How cools is that?! Its only about 30 minutes from the city center if you walk there. Buses go close by but you have to walk a little bit to get here. It's not super big, takes maybe 20-30 minutes to walk around the island but the beach is a popular "hangout" place and a playground for the dogs and their owners.
Vuosaari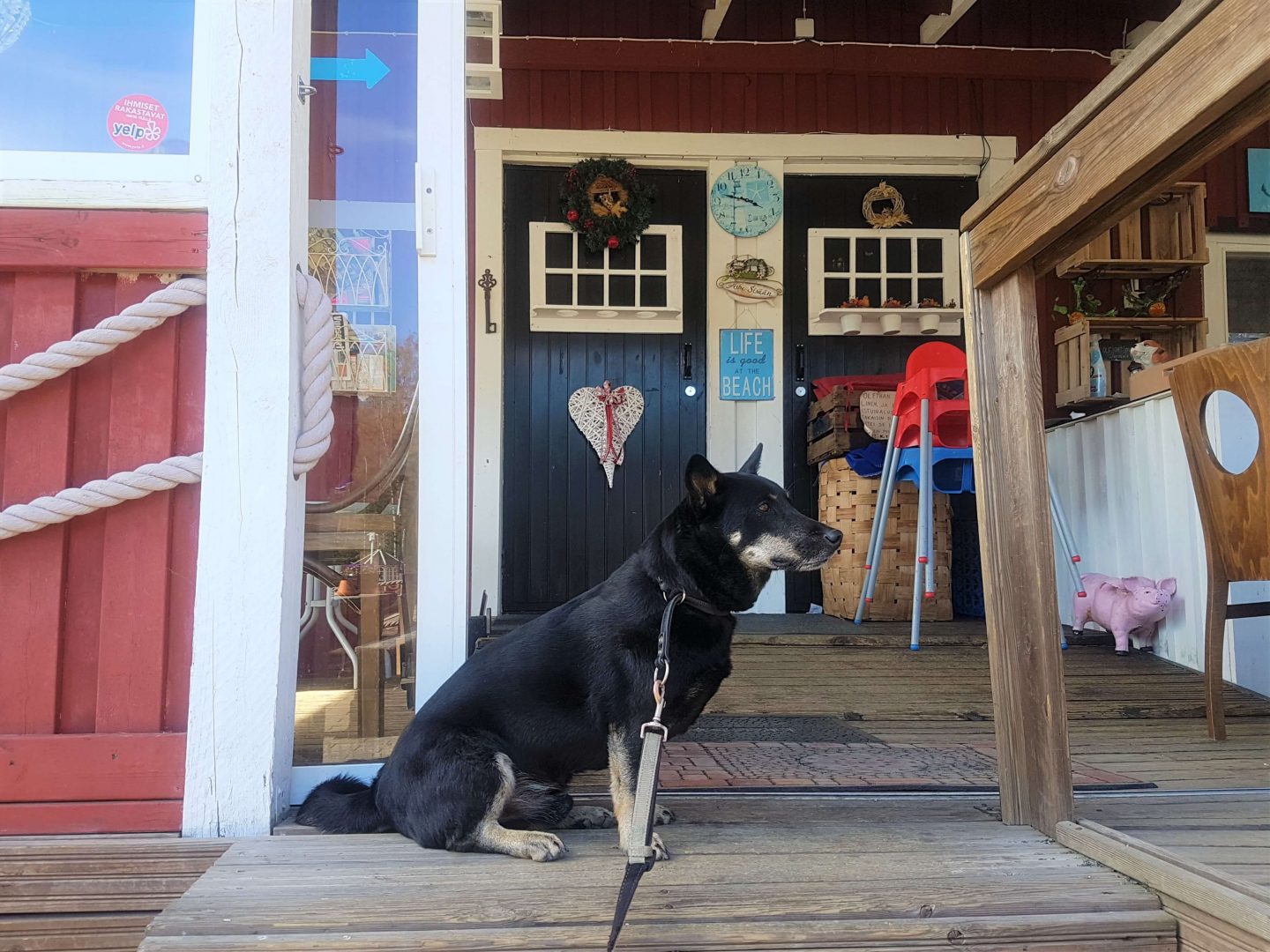 Vuosaari is at the end of the Eastern metro line. It's a big area and has a few different beaches, dog parks, forest trails and our favorite cafe, Cafe Kampela. I come here quite often with Chase and it's really popular among dog-owners and even with people without dogs. Dogs like this place (as do their owners) because they receive a complimentary small sausage. Lately, I've had to decline this offer as Chase needs to lose a few pounds (ugh). The view is beautiful because it's right on a mini-harbor. From here you can continue to the nearby forest trails, meadows or do the beach promenade walk.
Winter Wonderland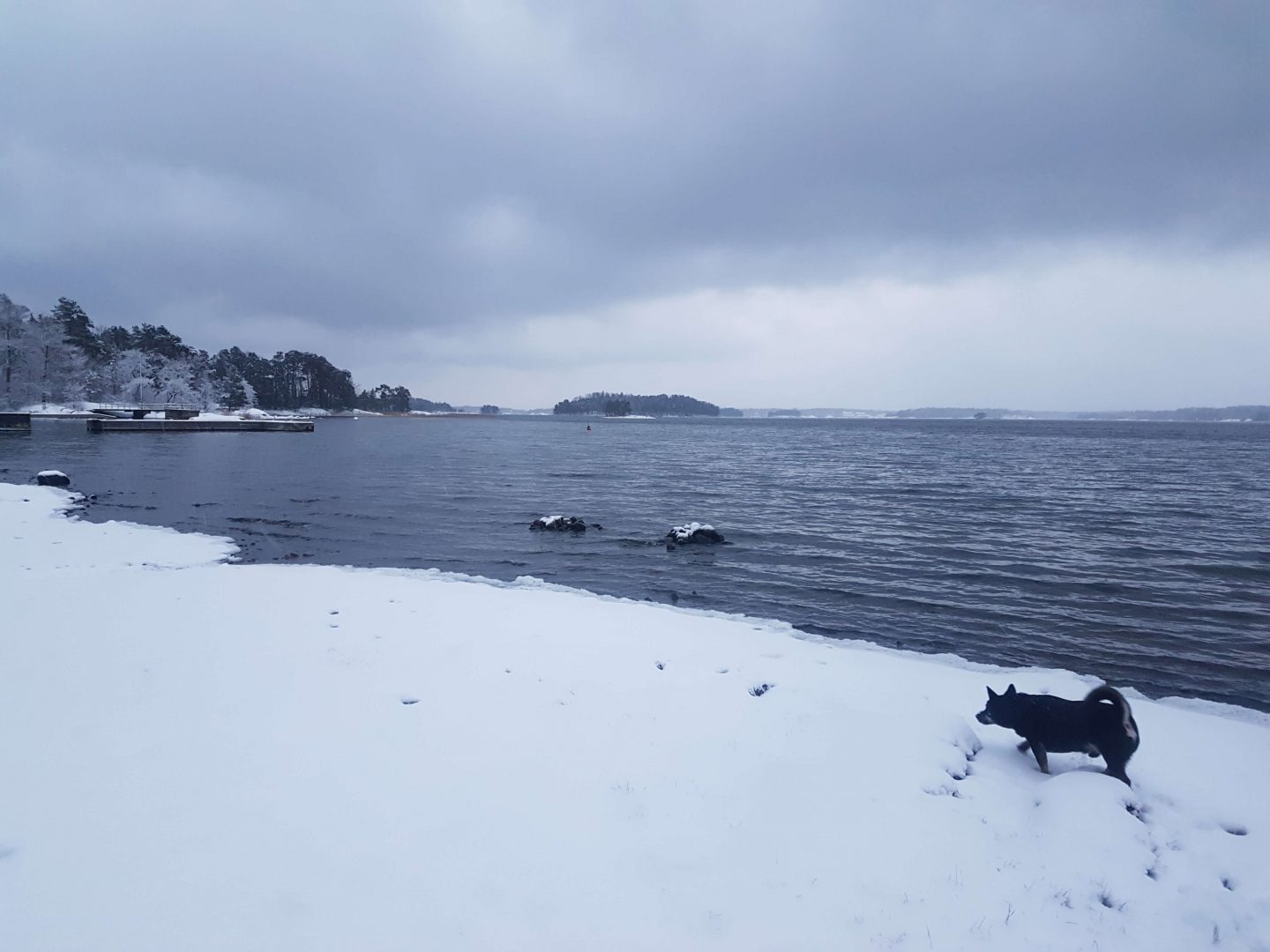 The winter wonderland walks are breathtakingly beautiful. You could choose any of the multiple forests/parks in Helsinki, such as the huge Keskuspuisto (central park). Chase is actually crazy about snow! For me, it's also fun to watch him play around. Oh, and you could also walk on ice. It's interesting looking at your home town from another angle.
Public Transport in Helsinki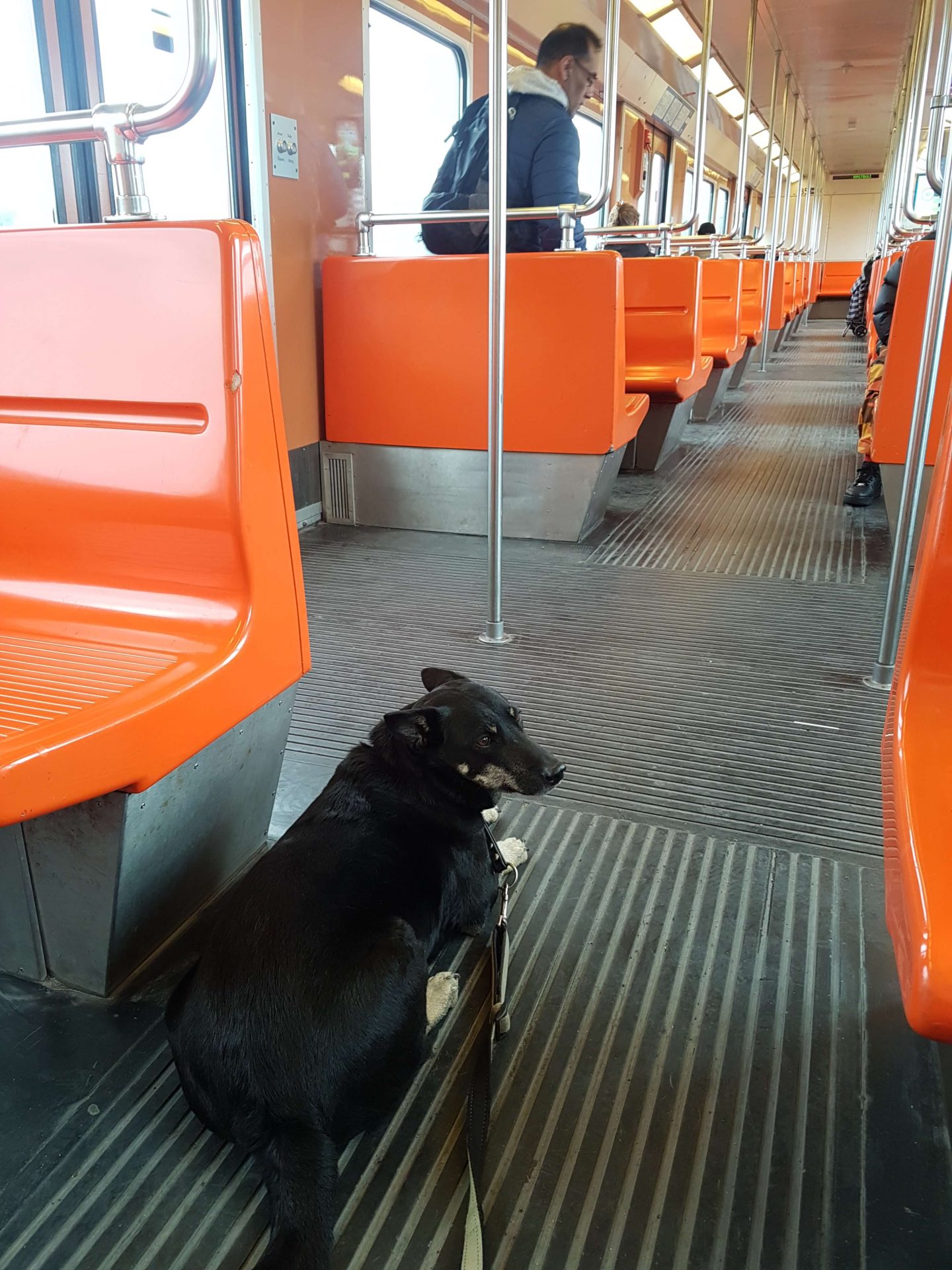 And how do we move around? Use the metro of course! Okay, sometimes we use buses and trams too but I just love the subway. Helsinki is fairly compact so it's easy to get by. Dogs are allowed on all vehicles and don't cost anything. Public transport in Finland is super safe, clean and efficient so you don't need a car even if you are a dog owner.
About Chase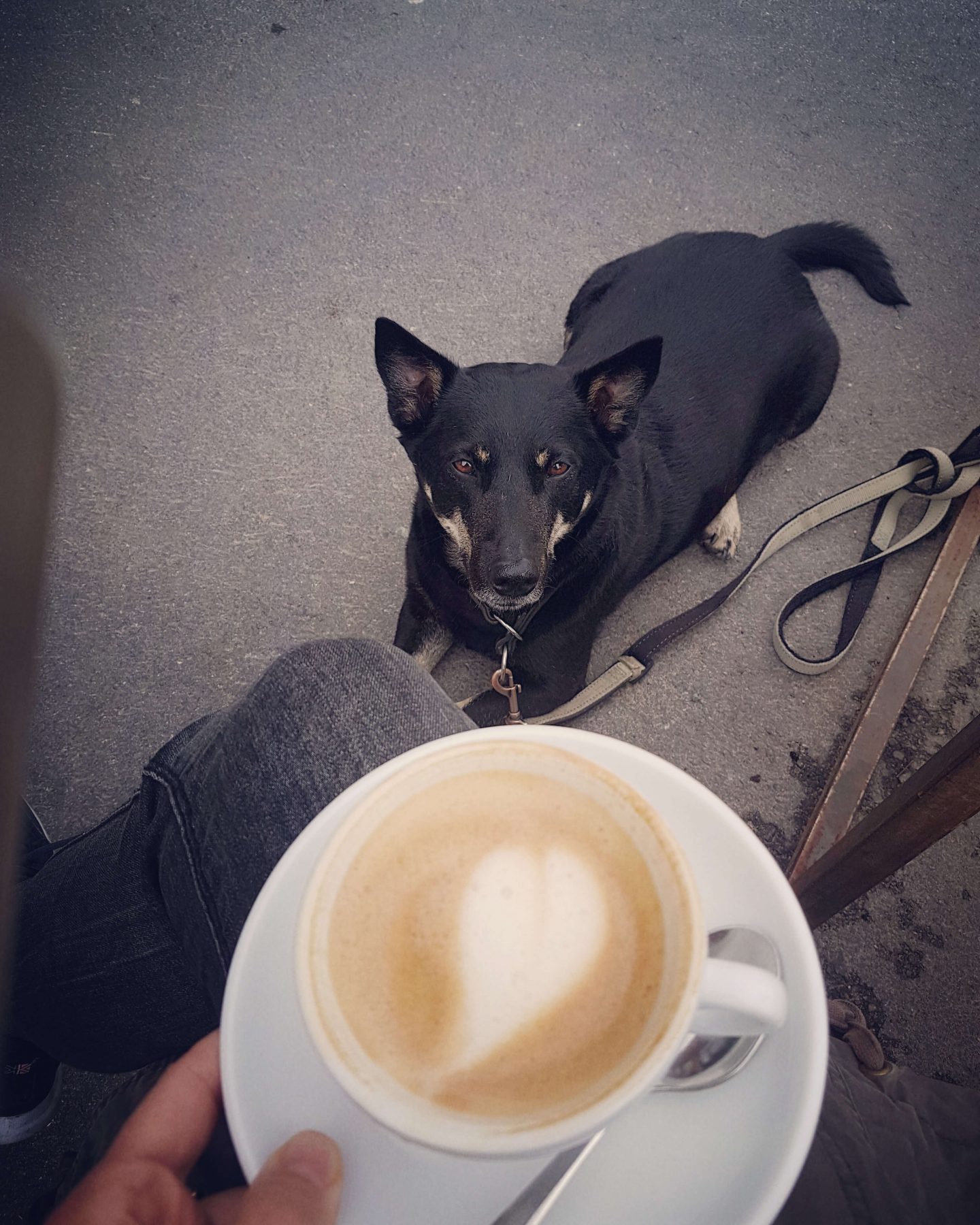 Chase is originally from Koh Phangan, Thailand (where I used to live), but I think he prefers the not so humid and hot weather of Helsinki, Finland. I take him with me to a lot of places because he is super well-behaving, pretty adorable and a cute looking fella so people are not usually afraid of him at all. We often get "aaaaaaaaawsss" or "he is so cute, what breed is he?" from people. He is a Thai mix, with stumpy legs which you can see all around Thailand. For some reason, I have fallen in love with these short leg types.
Thank you so much Anna for a great post. Make sure you check out their website Hammock Stories
Have you and your dog every been to Helsinki?