Today is "Love Your Pet Day" and we celebrated by baking some special treats for the pups!!!
It's not often that the desire to bake hits me……it's been a long time…..a very long time…..
So in order to celebrate the love of dogs, I decided to try my hand at baking some healthy puppy cupcakes that we could use for training and also as healthy "just because" treats.
This was frankly a lot easier than I ever thought it could be and not nearly as complicated as regular baking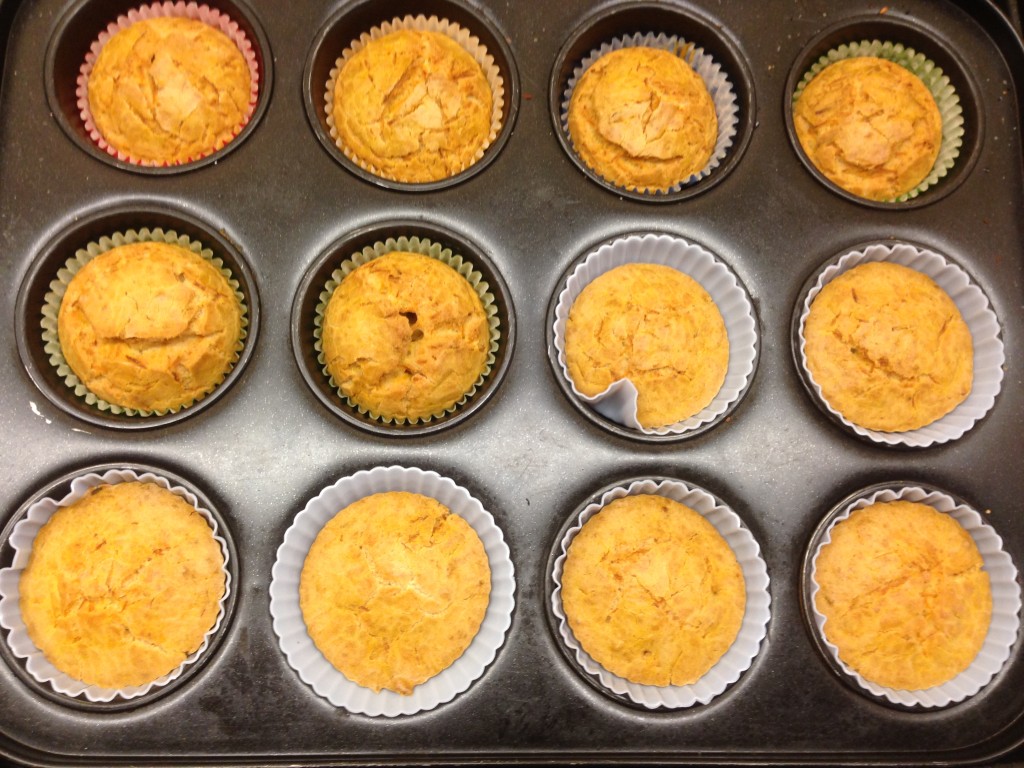 Ingredients:
2 cups shredded carrots
3 eggs
1/2 cup milk (we actually used 1/4 cup of milk and 1/4 cup of diluted chicken stock)
2 tsp. dried parsley (keeps the breath fresh)
3 cups whole wheat flour
Instructions:
Preheat oven to 350° F/ 180° C
Lightly spray cups of muffin tin or use non stick muffin cups
In a large bowl stir together the carrots, eggs and milk and chicken stock.
Slowly mix in the flour and parsley. Stir until well blended.
Spoon mixture into muffin tin. The dough will be thick so don't panic
The dog cupcake will not rise very much, so don't worry about over filling the muffin tin.
Bake for 25 minutes.
Cool completely before serving to Fido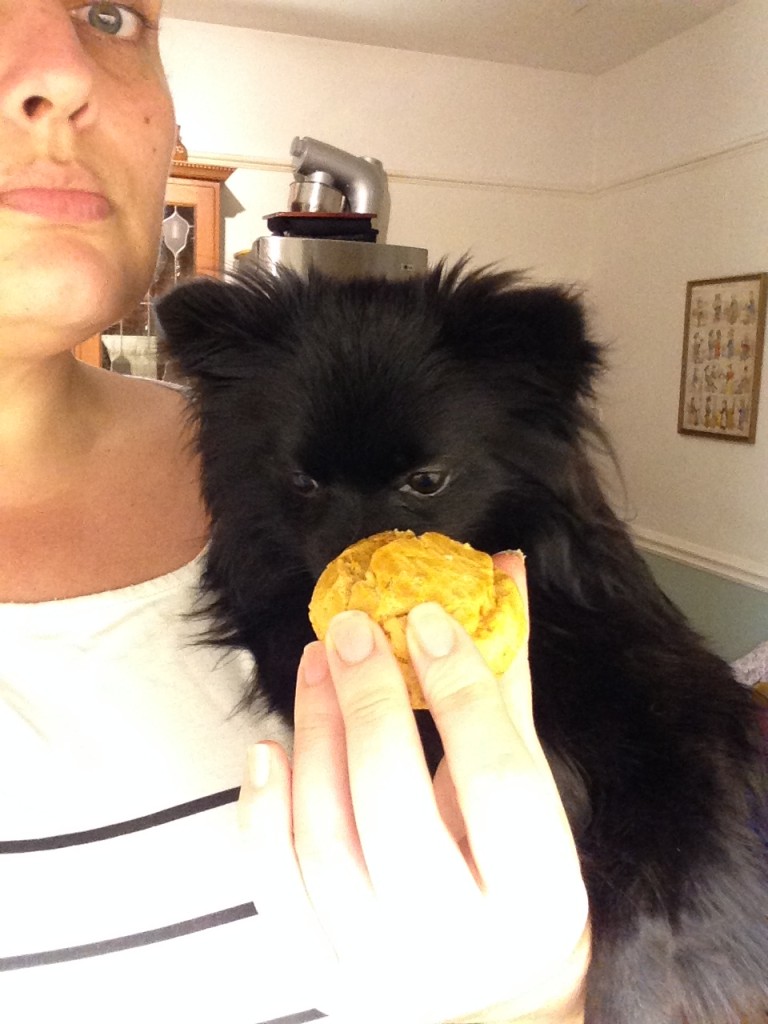 Once you have the basic recipe, you can play around with it. Maybe add blueberries? Cheese? Charcoal for the gassy dog? The options are endless
Have you ever made treats for your dog? What did they think of it?