While these products were sent to us by Hownd, all opinions are our own
It's that time of year again, when the leaves fall, the air turns colder, and the dogs get more filthy after every walk!!! I wish there was a way to wrap the dogs up in bubble wrap so they never got dirty again, but sadly my dogs LOVE a lot of rough and tumble in the mud and dirt.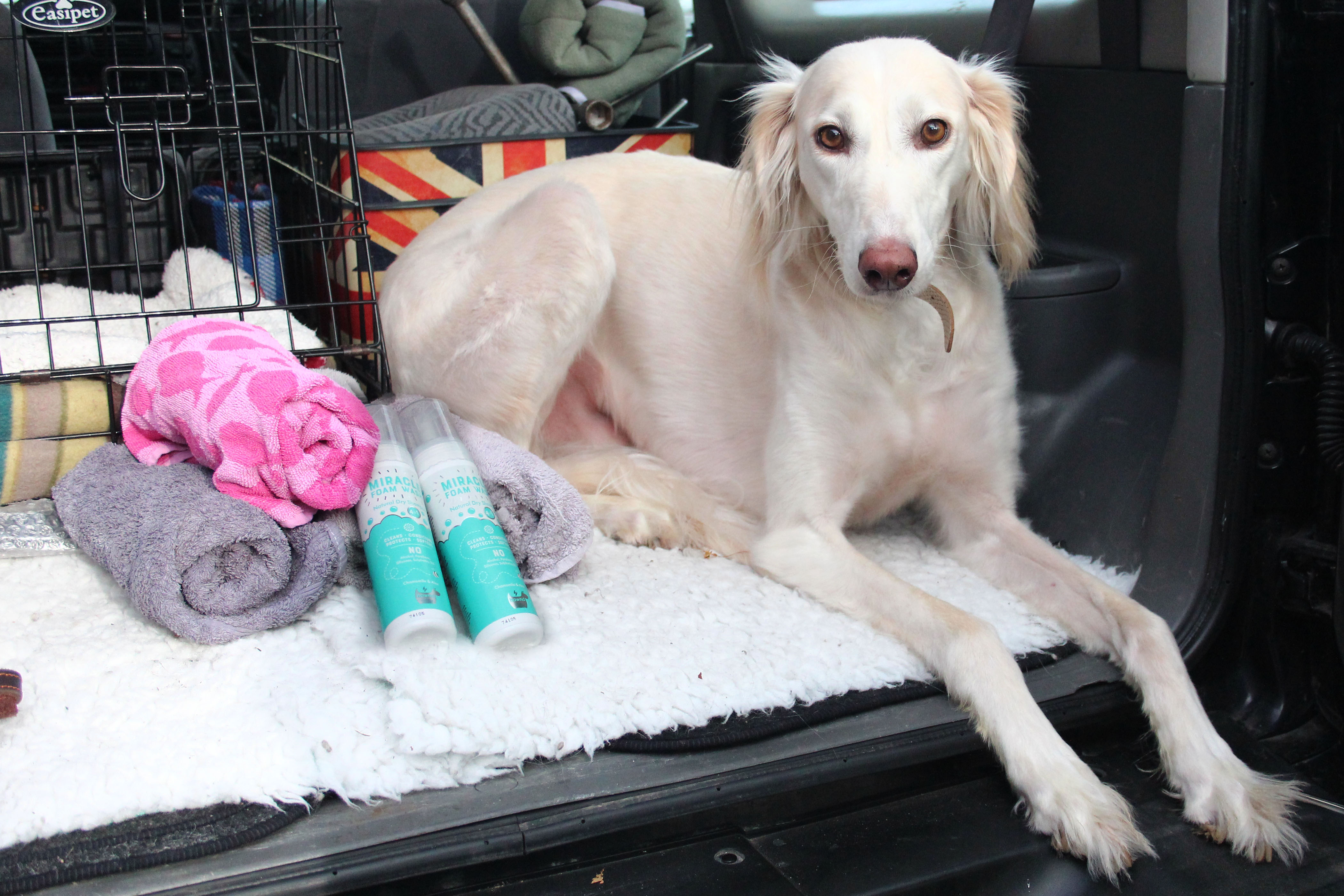 Living in the city has many advantages. Everything is so close (and open till late), transportation is a breeze and dog parks are plenty. However, one of the many problems urban dog owners face in this weather, is trying to keep their homes and dogs clean when it is wet and muddy outside. City dwellers generally don't have the luxury of an outdoor garden with a hose to clean off their pups after a muddy walk. Even a conservatory or patio where the dog can dry off before coming into the house would make a huge difference. Sadly, us urban dog owners, have our small apartments and that's it! Finding a solution between having a clean house (and clean pup), yet living in a small space is a complex one that the people at Hownd have managed to solve.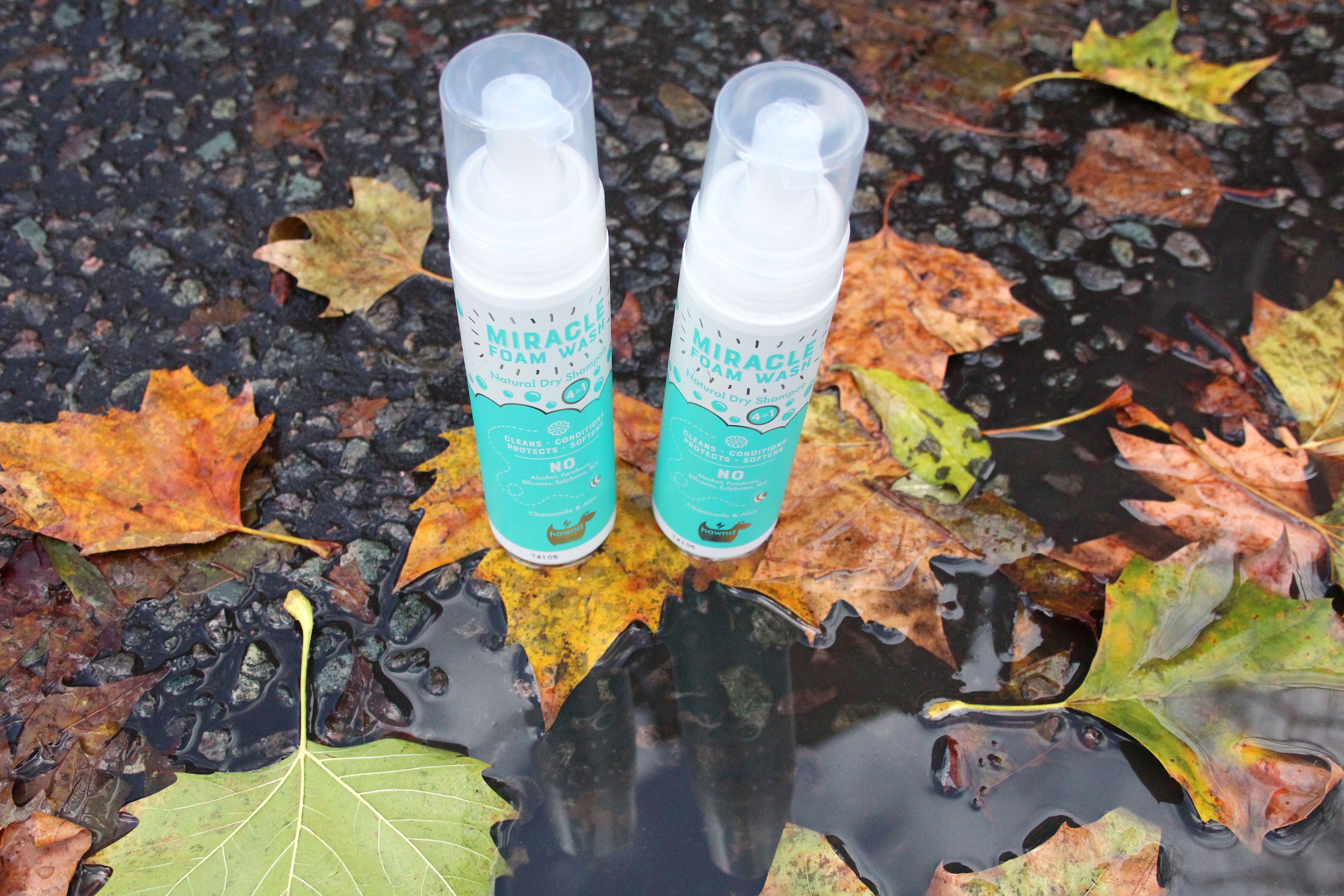 The Hownd Natural Dry Foam Wash is an incredible dry shampoo designed to keep your pups smelling and looking clean in-between maintenance washes. It is absolutely perfect for City dogs after long walks in the autumn as it cleans up muddy paws or stinky fox poo rolls (here's looking at you Jester).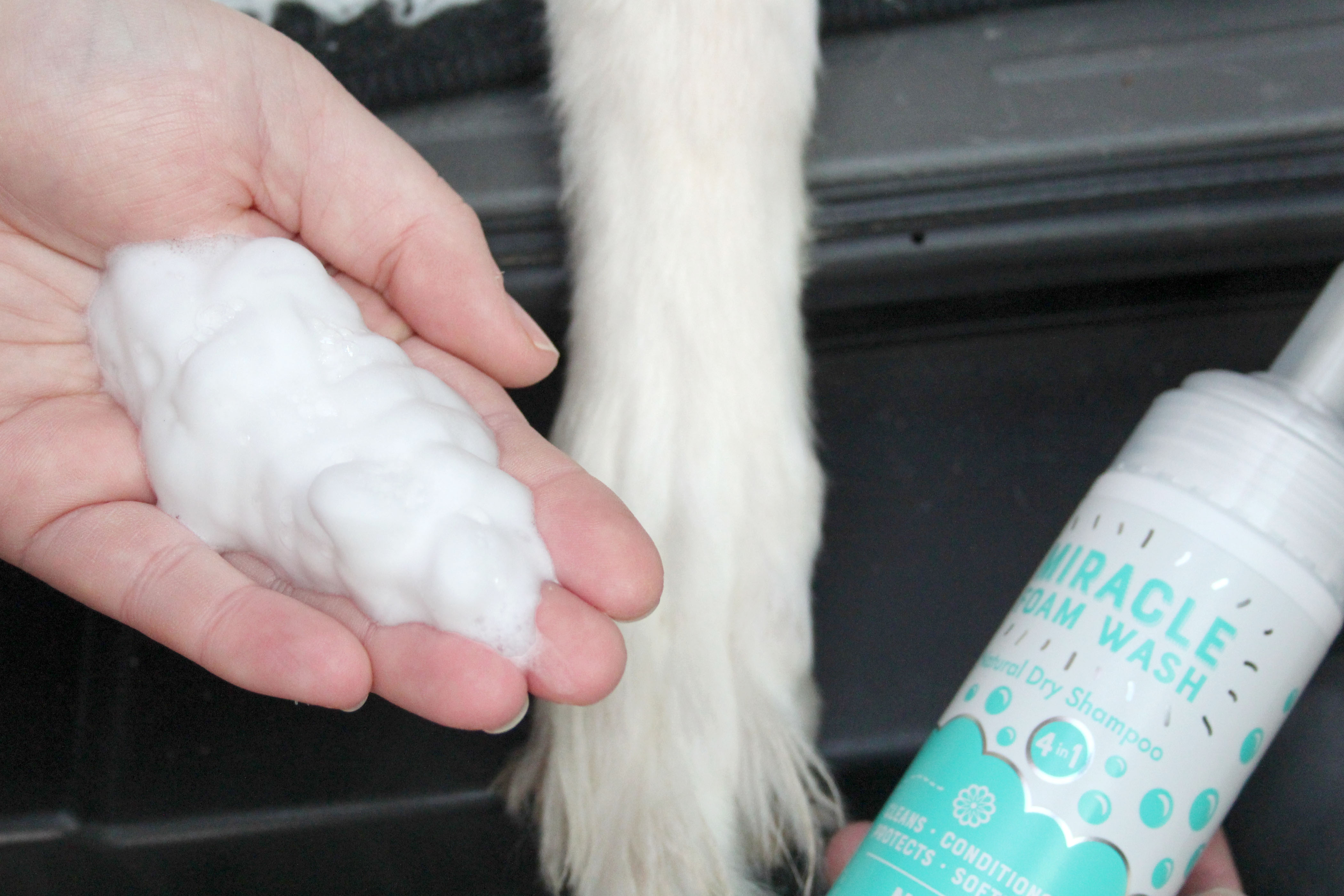 We keep a bottle of the dry shampoo in the car for after our long country walks and adventures, and we also have a bottle by the front door (next to the dog drying towel) as the active ingredients used by Hownd magically help neutralize wet dog smell.

It's super convenient for small space living as now when the dogs reenter the house after a muddy walk, they smell much better than before they left!
The foam lathers beautifully and absorbs into the dogs coat nice and quickly which reduces stress if your dog doesn't like having their feet handled. It is absolutely fuss free and fast drying. The pH-balanced formula safely lifts dirt, mud and stinky stuff. Perfect for when there is no water available.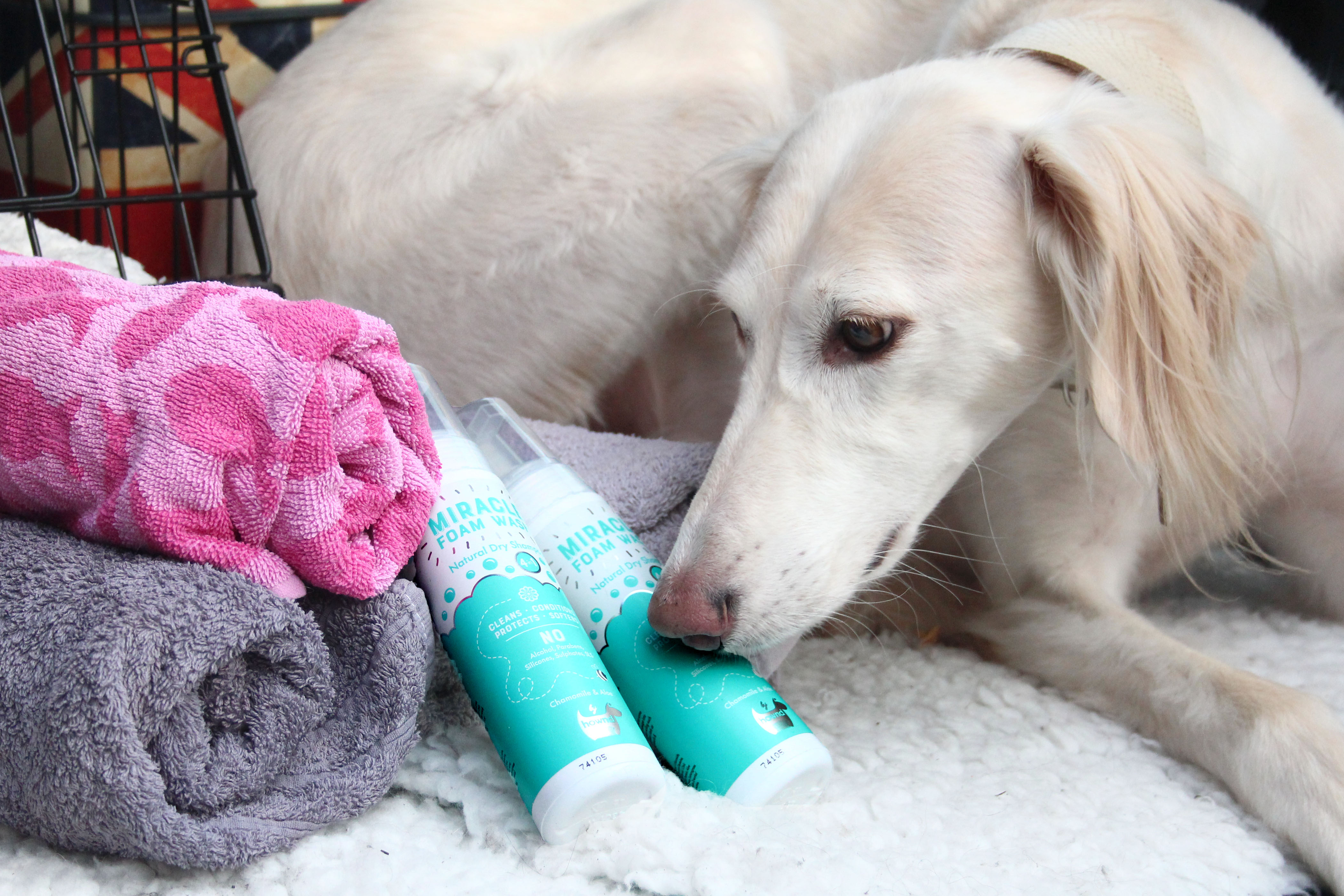 Natural conditioning agents, as well as a vegan alternative to Keratin, help remove static and tangles leaving the coat soft and manageable.  Aloe Vera, Camomile and Pro-Vitamin B5  are used to protect, repair, strengthen and enhance shine. Since using the Miracle Foam Wash almost daily, we have noticed a considerable increase in the softness of all the dogs fur.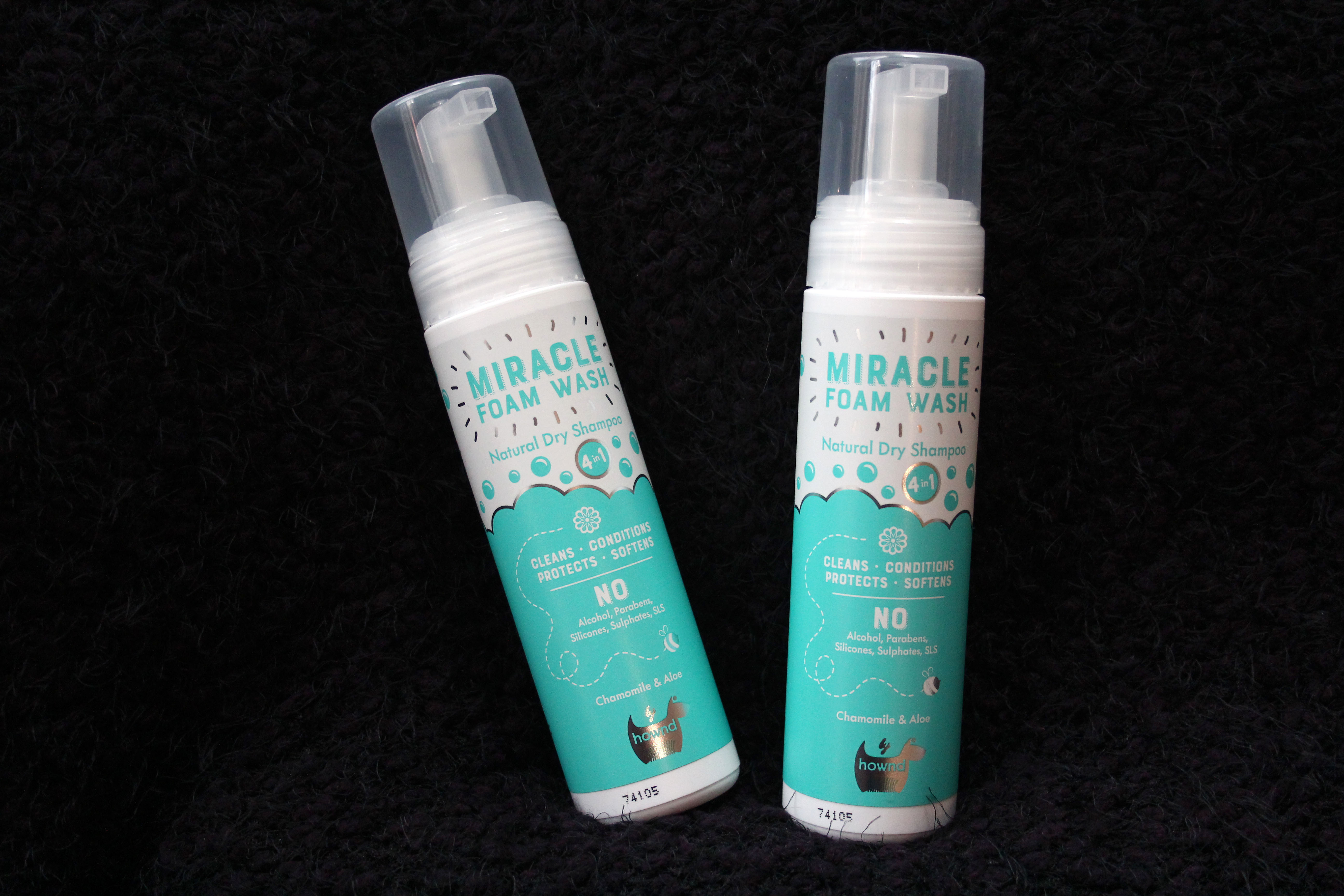 All Hownd products are free from harsh chemicals such as alcohol, parabens, soap and dyes. They are also not tested on animals and ethical. So I can purchase the dry shampoo with a conscience.
We really loved this product. I found the smell was refreshing with a clean and fresh smell. I found that I was applying much too much product in order to continue getting the olfactory hit. There was also zero stickiness once dried which made the product easy and pleasant to apply.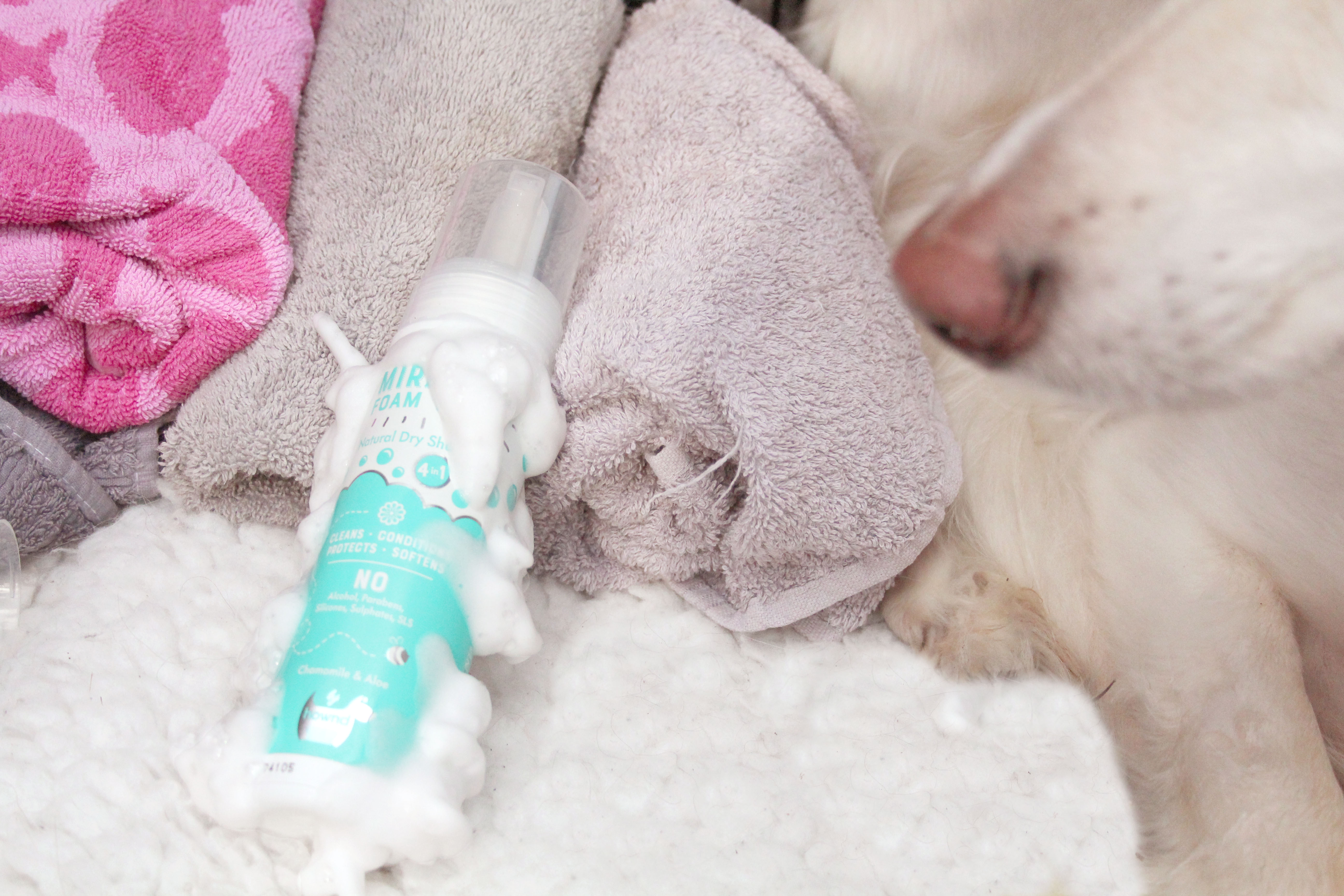 This is absolutely in my winter must have list