Living in the City can be hard  enough for adults, let alone adults with dogs (or multiple dogs like in my case!!). Space comes at a premium for us City dwellers so we decided to put together our top dog apartment hacks for living in a small space
Multipurpose Furniture
When you live in the City, space is a premium and sadly single use furniture just isnt going to cut it for Fido.
Allowing your dog on the "human furniture" and bed frees up the need for dog beds and blankets. However, this isn't always a practical or satisfactory solution for your needs so the second best option is using products that serve more than one function.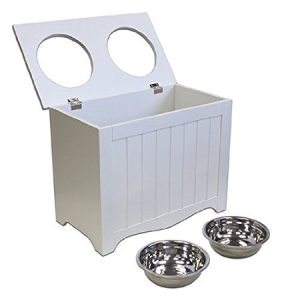 Our fav products are multiuse products such this Dog Food Bowl and Storage
that gives you two uses in one
Keep On Top of Fur
Nobody likes having more fur on their clothes than on their dog! Use an automatic vacuum cleaner to make sure your apartment stays fur free. We have our iRobot Robot Vacuum
programmed to go on daily and it is a huge ally in keeping the dog smell and fur at bay. Dog apartment hack level 10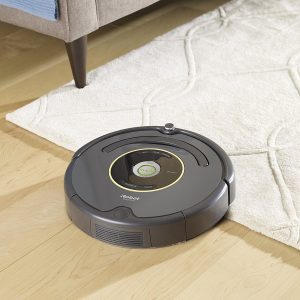 Accidents Happen
Sometimes Fido will make a mistake indoors. It happens. Make sure you always have a bottle of your fav cleaner at hand for those just in case moments. We like using Nature's Miracle Stain & Odor Remover
. Neutralizing odor goes a long way in making a small space both dog and human friendly
Monitor Your Dog With A Pet Camera
Sometimes you have to go a little "big brother" on your dog to make sure they are not causing mischief while you are out. We use a camera to spy on the dogs while out of the house. The camera we use is Pawbo Wi-Fi Pet Camera
. Pawbo will alert me as to if there is any barking and I can your my smart phone to check in and see what is going on in my flat. It also gives me the opportunity to talk to my dog if there is mischief happening (looking at you Houdini) and allows me to throw treats to the doggos when they are being well behaved. It's also a really good idea if you are worried about disturbing your neighbors with your dogs barking. You can now check in regularly to make sure Fido is not an nuisance.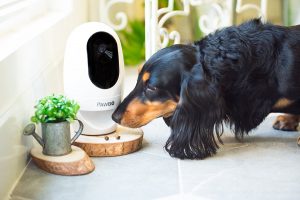 Keep Your Dog Entertained While Out
Sometimes Fido gets bored and gets off to mischief while you are away. Using automatic games to keep him busy is a great way of preventing unwanted behavior. We use food stuffed Kongs, combined with Nina Ottosson puzzle games and iFetch Interactive Ball Launcher
to keep the pups engaged while we are out. You get to choose the distance it throws the ball so it works perfectly in a small space.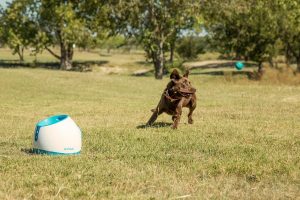 Hope that helps guys. Do you have any top dog apartment hacks you think we should add?