Is there anything better than a freshly washed, fluffy pooch? We didn't think so. Introducing the new Ethique range of delicious-smelling pet bars, specially formulated to make fur soft and silky, while being super gentle on skin.
Is your pooch a bit smelly but hates bath time? No more struggling with bottles, lids & pump tops that get jammed full of dried shampoo with the Ethique easy to use shampoo bar for dogs.

Bow Wow Bar
The Ethique Bow Wow bar will leave your dog sweet smelling, soft and fluffy with the combination of neem, tea tree, oatmeal & coconut oil.

It also helps with skin problems, fungal infections & fleas. Lavender helps with the skin, and our unique shampoo is pH balanced for dogs to leave fur soft & shiny.
Pawfector
Packed with cocoa butter, coconut oil and lemongrass, the Pawfector conditioning bar boosts softness and shine to take those snuggles to the next level.

Perfect for all very good dogs. This conditioner should last your pooch well over a year with regular washes.
Shampooch
Designed for the most delicate doggy skin, Shampooch is enriched with flaxseed and coconut oils for a super shiny coat. It's scent-free and very gentle, with the perfect pH to keep your pooch's skin comfy, while getting fur all fluffy and clean.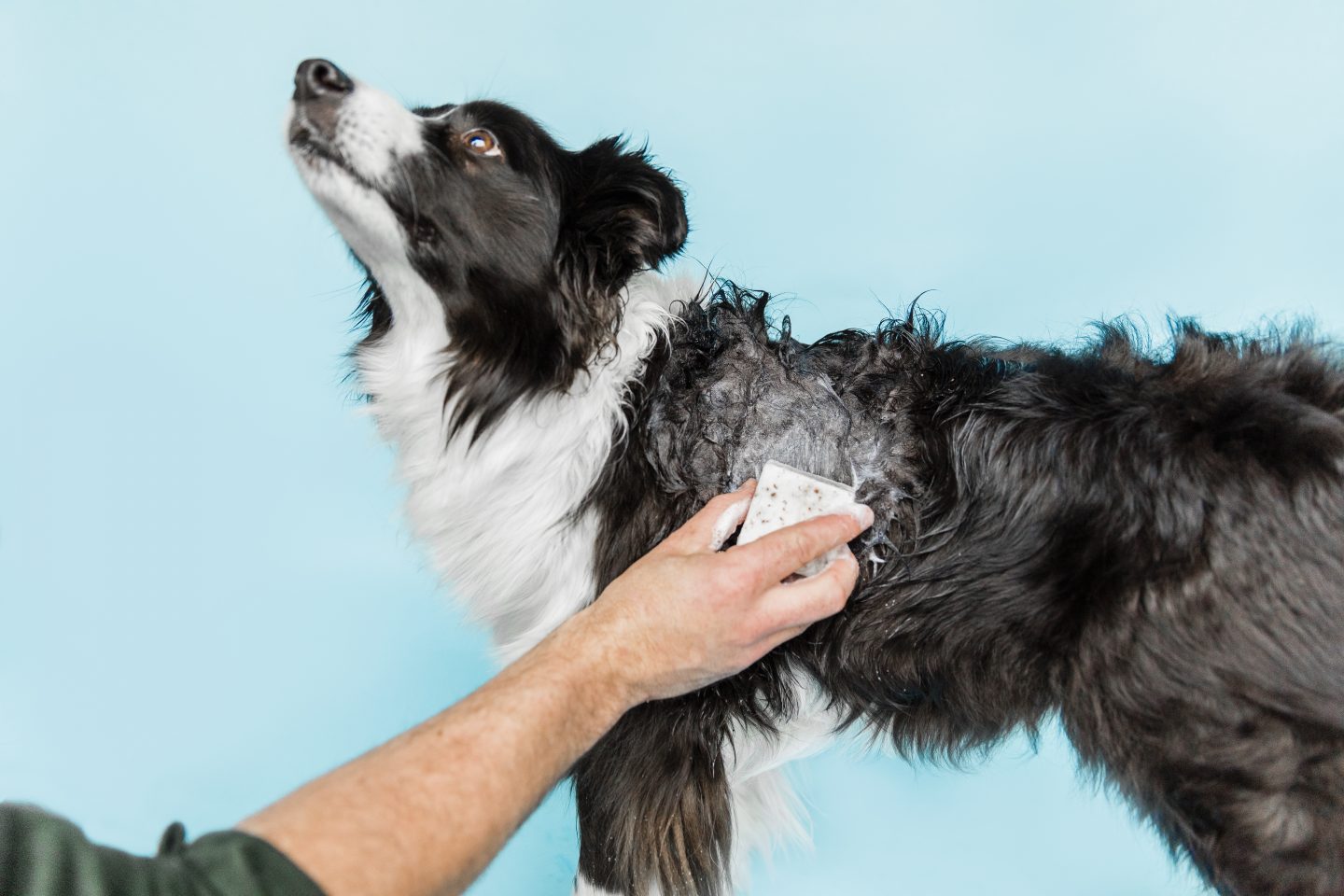 About Ethique:
Ethique (pronounced Eh-teek) is the French word for 'ethical' and is the first beauty brand in the world to develop an entirely plastic-free solid product range. Formed by Brianne West in 2012, Ethique's dedication to sustainable beauty practices has prevented the manufacture and disposal of over 4.4 million plastic containers worldwide. Ethique products have been approved for palm oil free certification with Orangutan Alliance.
Ethique only create products that are cruelty-free and vegan – and made with ingredients that are 100% sustainably sourced and biodegradable. Ethique's formulas do not contain any sodium lauryl/laureth sulphate, parabens, phthalates, ingredients that form nitrosamines or dioxins, formaldehyde, formaldehyde donors or petroleum byproducts.