Luxury Dog Christmas Gifts
It's that time of year again. The season we all take a moment to remember the things that really matter to us- namely our dogs. So in order to spoil our pooches to the max, we have compiled a selection of our fav luxury products that are sure to make Fido (and you) feel festive and fabulous.
Designer Bow Tie and Harness Set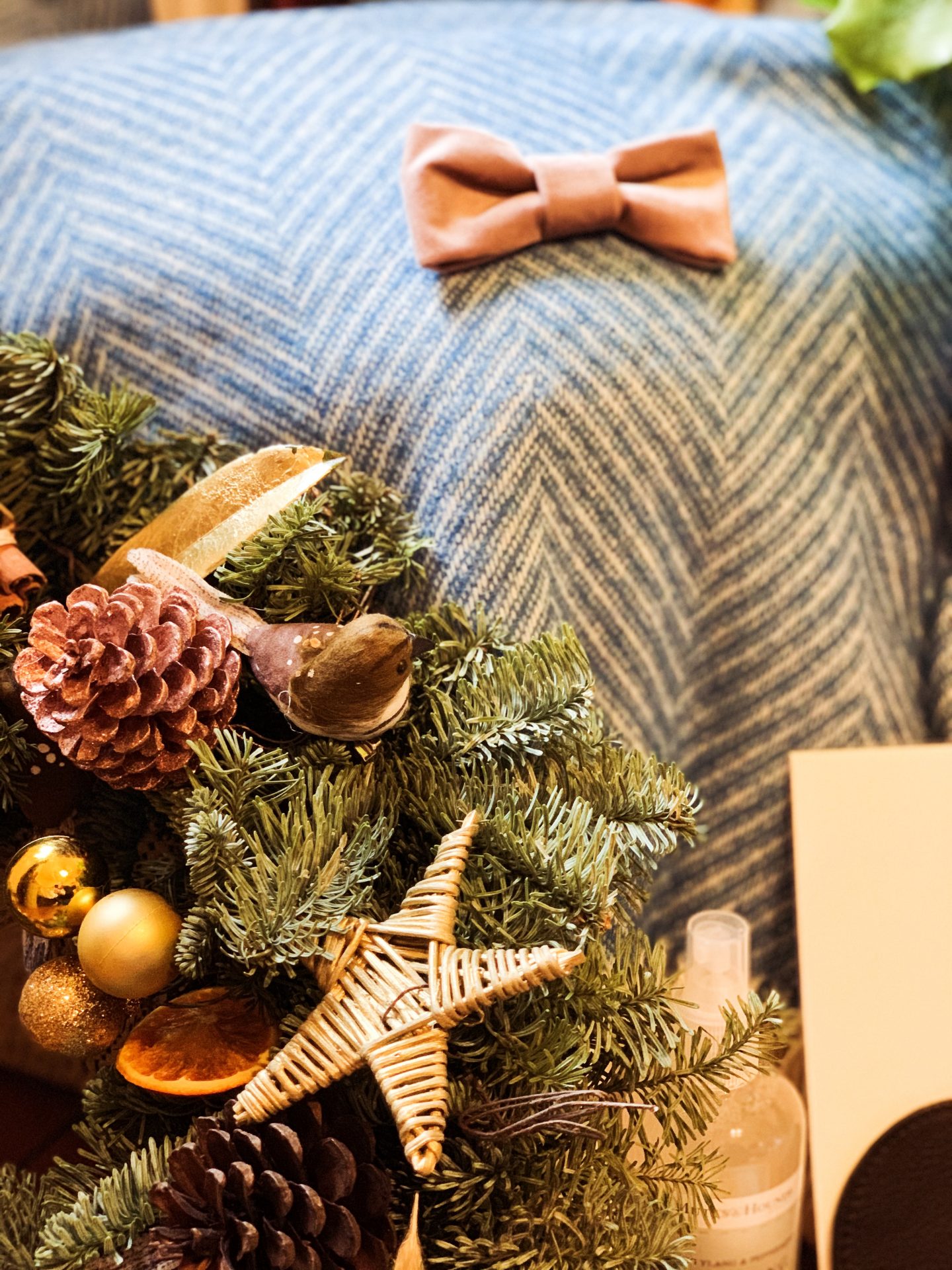 We have been long time fans of Teddy Maximus products since we first met them 4/5 years ago. This adorable velvet bow tie and harness is the perfect addition for a dapper dogs Christmas Eve outfit.
Luxury Dog Throw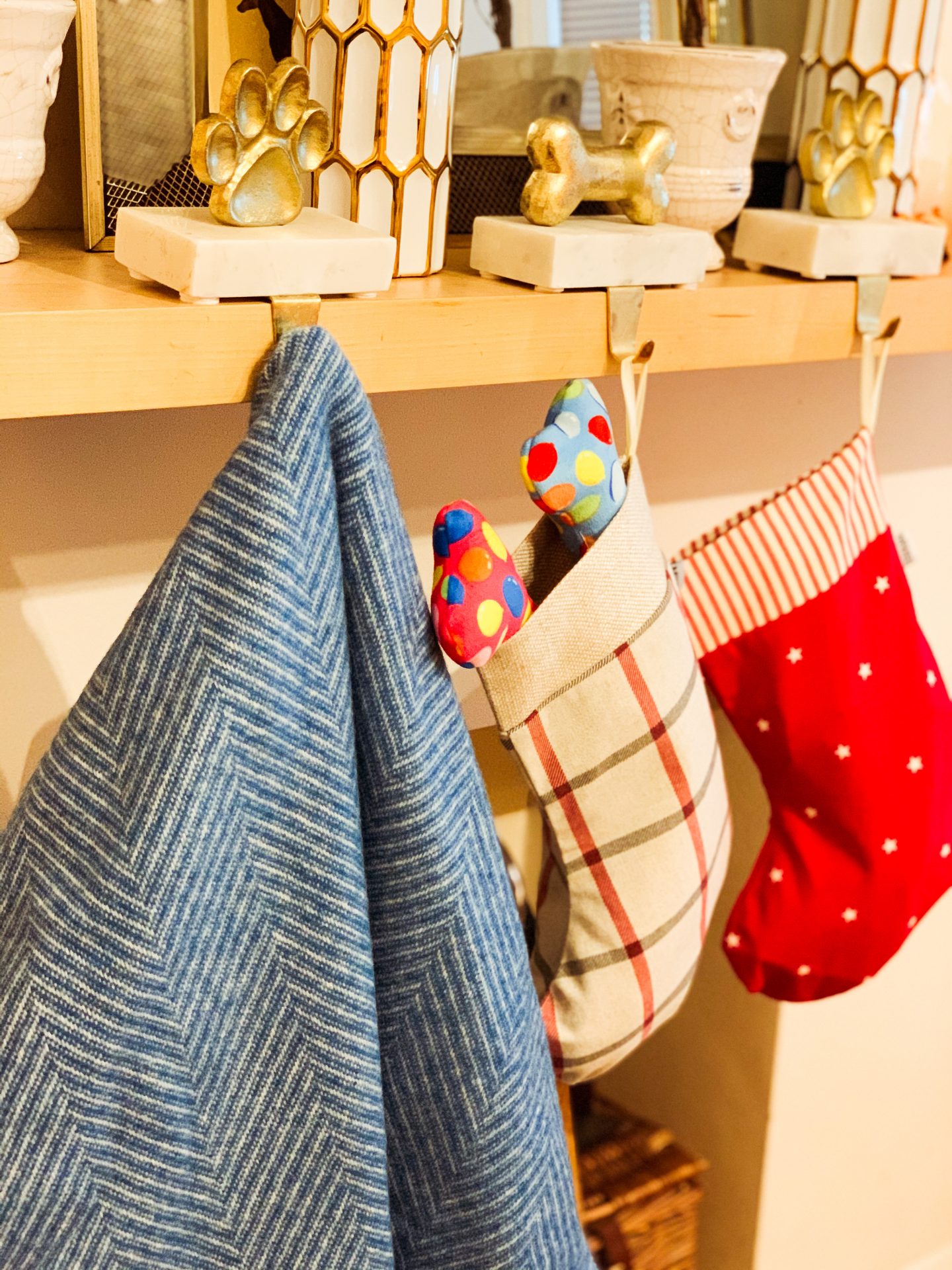 We have only been introduced to the brand Opari this year and are madly in love. The blue wool throw is to die for. Absolutely perfect on the sofa, back of the car, or for visiting the relatives over the holidays. Highly recommended
Dog Christmas Stocking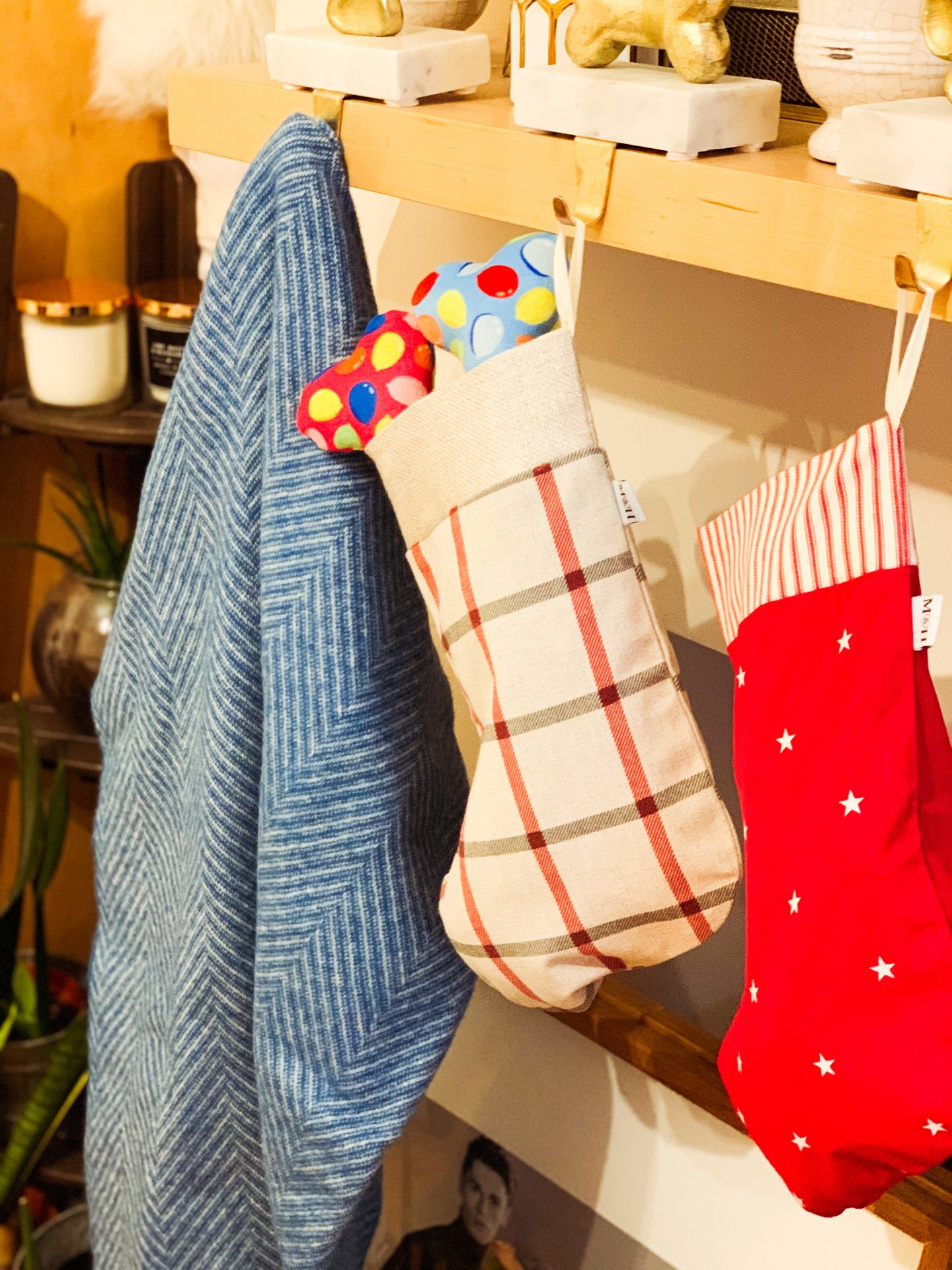 My family have always been firm believers in the dogs having their own Stockings. This classic design by Mutts and Hounds is perfect by the fireplace stuffed full of goodies for Fido
Luxury Collar and Lead Set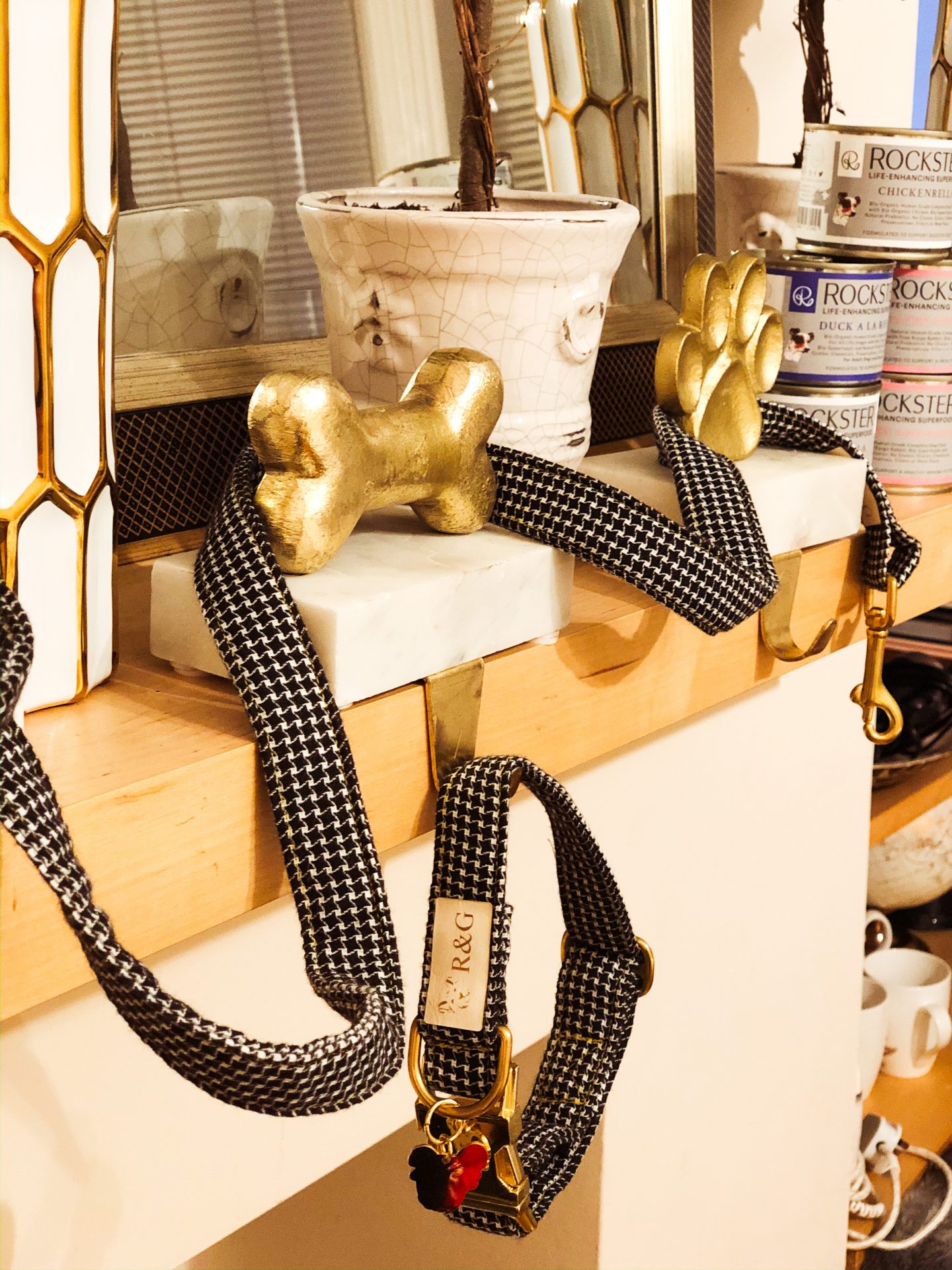 A beautiful matching collar and lead set from Red and Ginger are exactly what any pup wants to receive from Santa this Christmas. Your pup will look spectacular in any on of the matching sets.
Heavy duty cotton and solid metal hardware ensure this will last the entire year.
Decedent Candle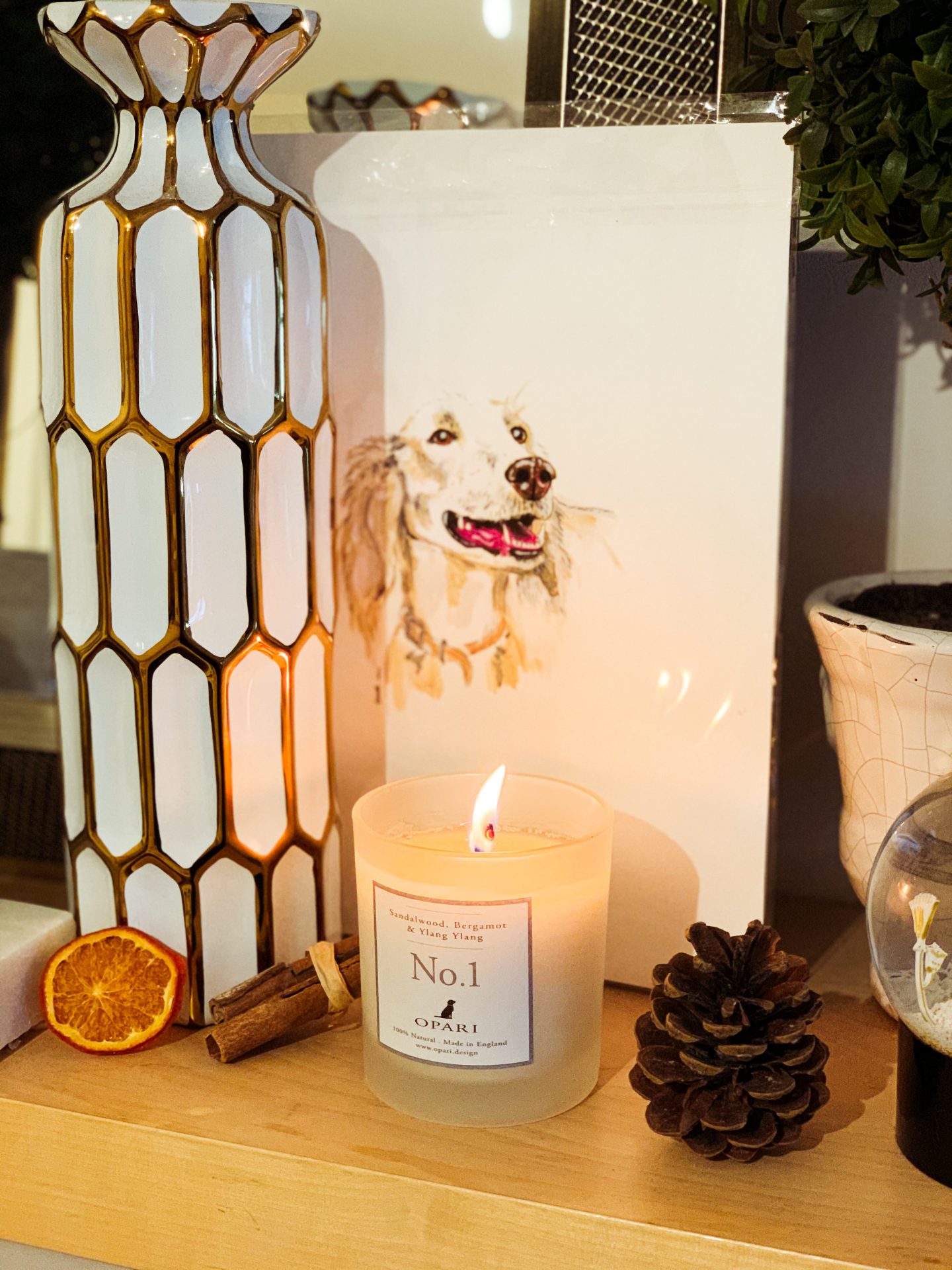 We have spoken about this candle several times on our instagram account and the claims are not exaggerated. We absolutely love this candle from Opari. A natural product that removes dog odor and leaves a wonderful clean and warming fragrance that fills the entire home. Perfect for the festive season.
Christmas Dog Food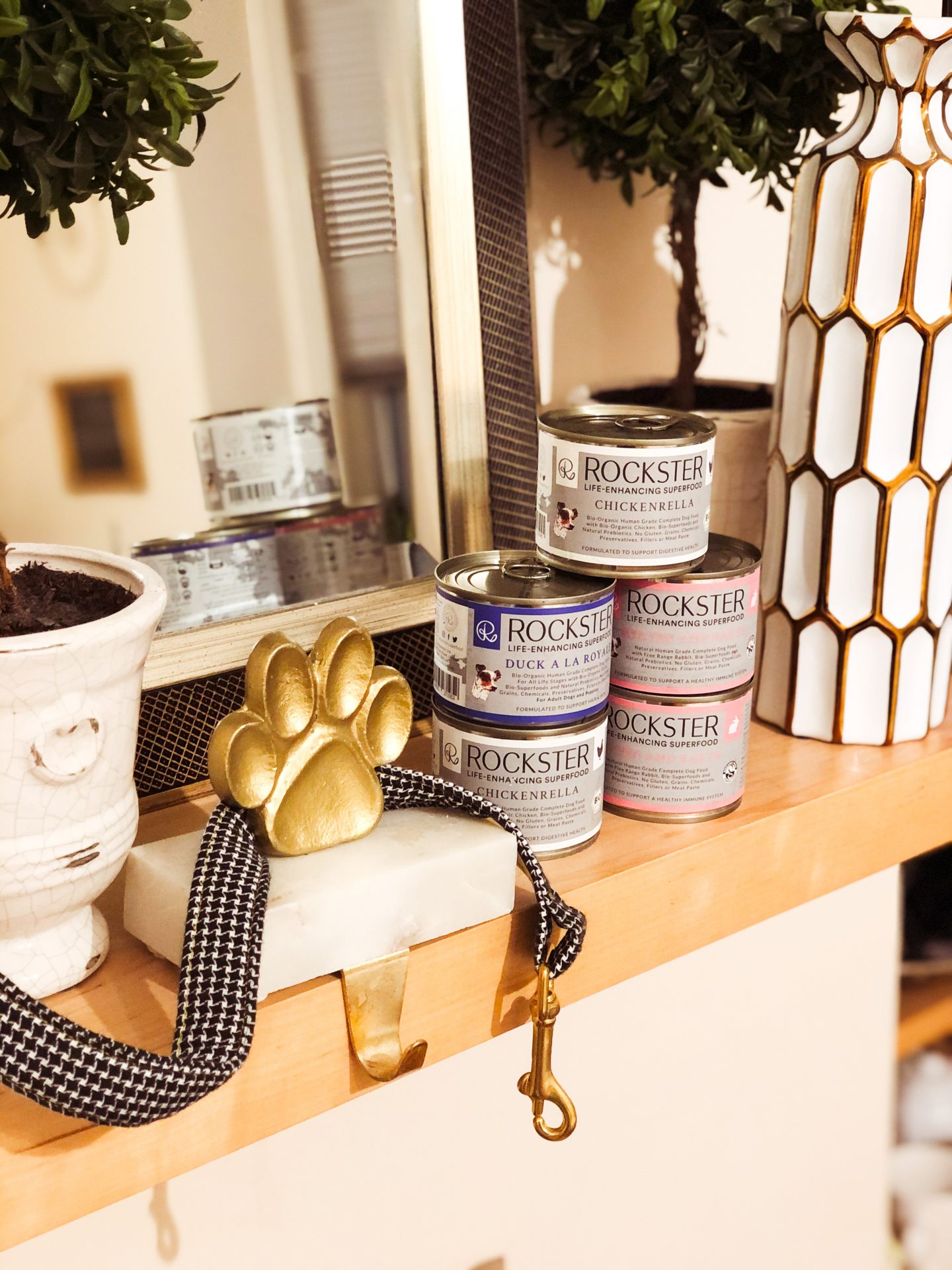 Order in a special meal for Fido for the big day with The Rockster dog food. We usually purchase a melange of flavours to give a variety of proteins and stop the dogs from getting bored. Our recommendation for Christmas Day is Duck A La Royale with 80% duck.
Personalized Pillow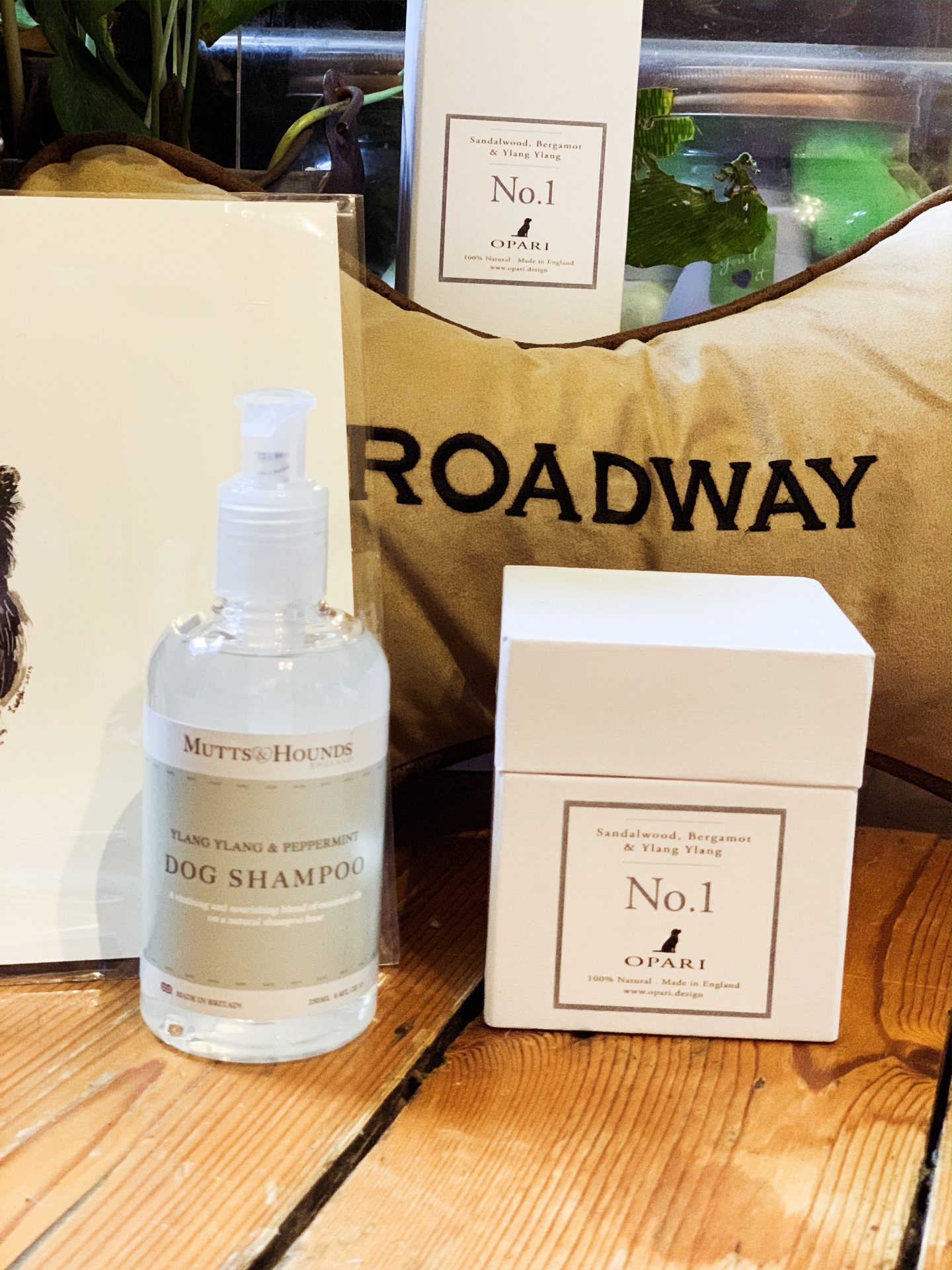 Finding a product that doubles up as a dog toy and a practical object is rare. This Pillow by Orvis is not only perfect in every decor (due to the number of customization options available), but also it's perfect for those dogs who like a head rest (like Chaplin) and a little play.
Fragrance Diffuser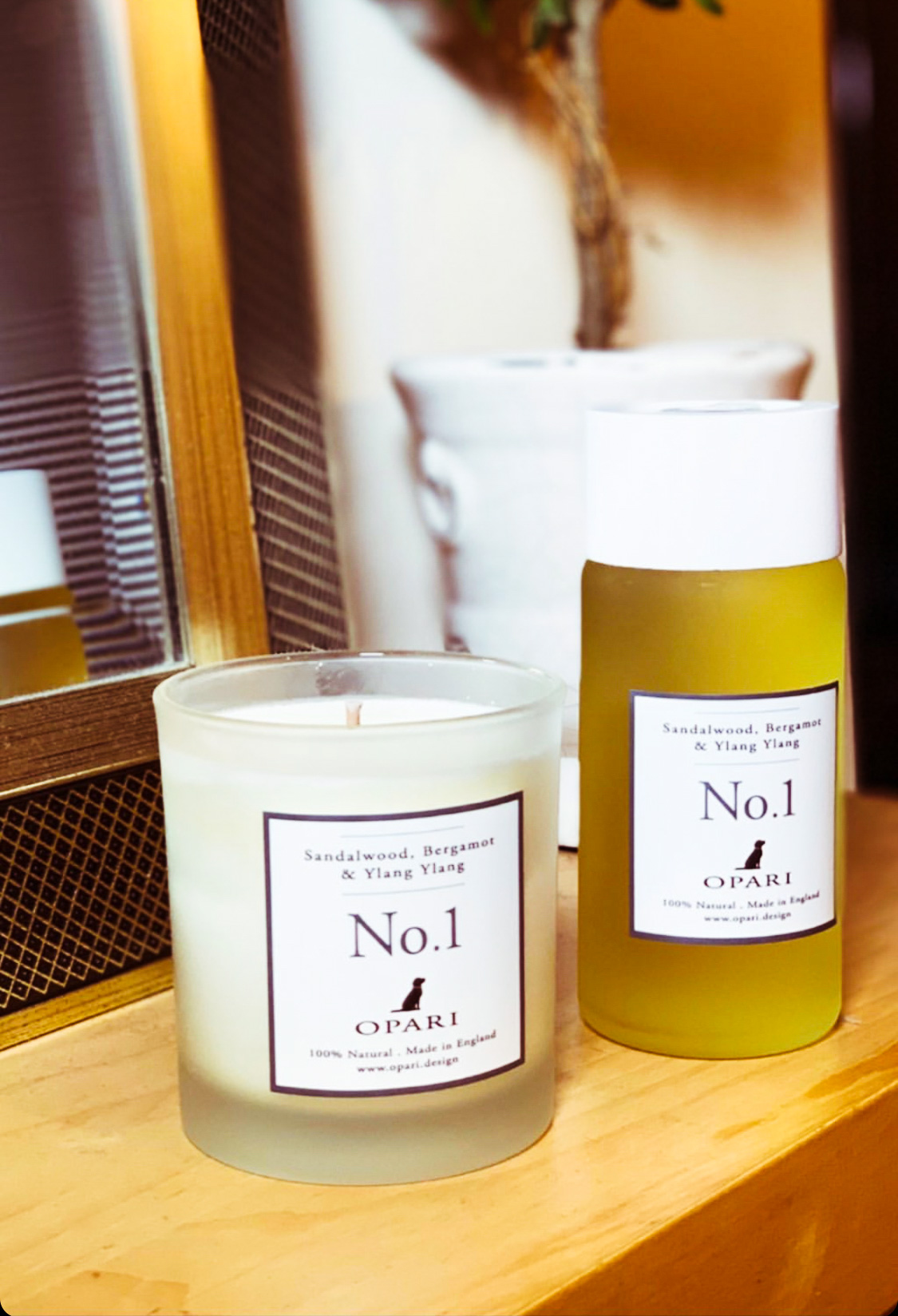 Words cannot express how delicious my home smells now this diffuser is in my life. Absolutely perfect for those who love a scented home that hides the eau du "wet dog"
Custom Artwork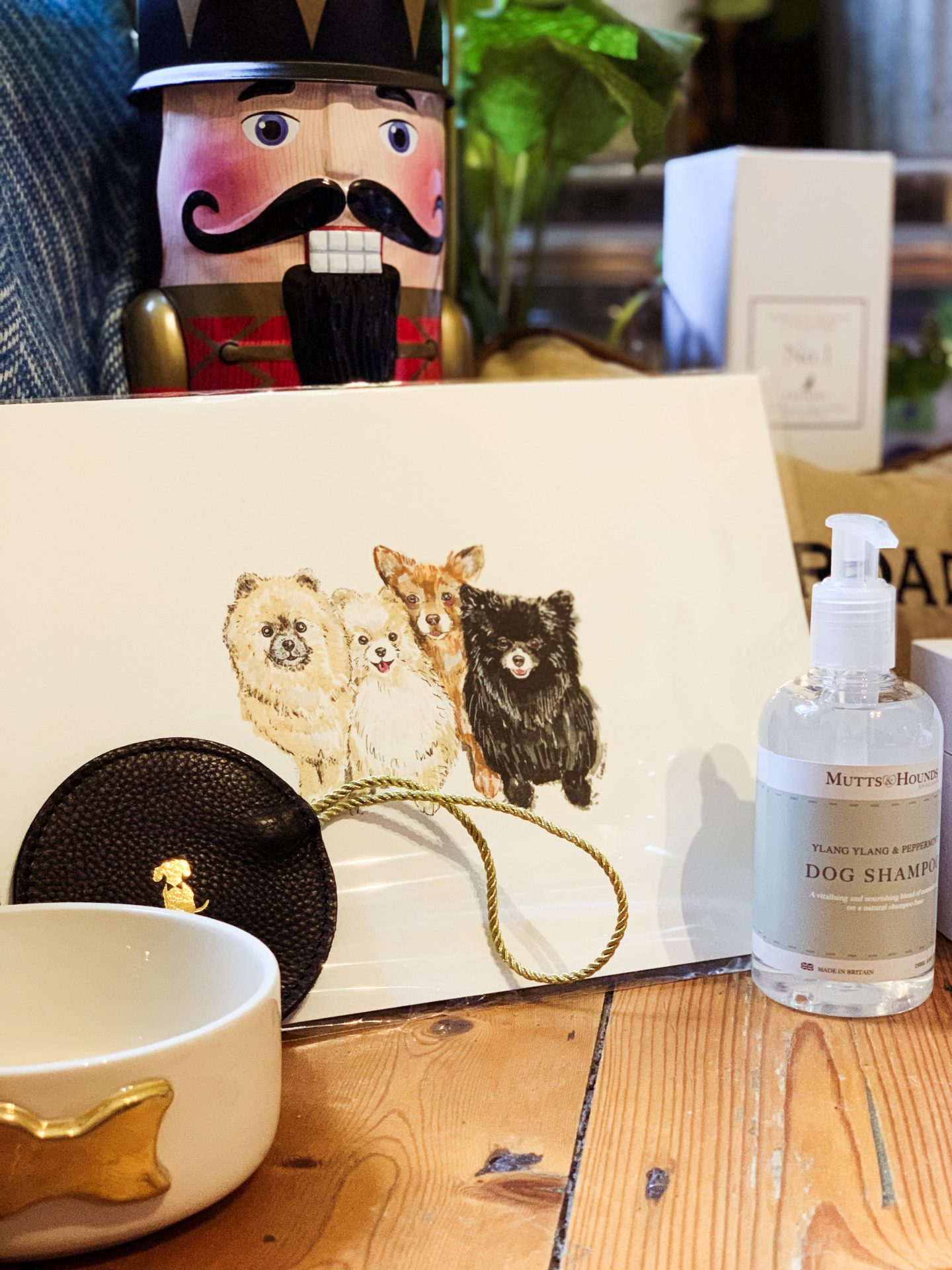 Portrait Pals create the most incredible customized artwork based on images of your dog. There is nothing as fabulous as a personalized piece of art to compliment your home and style. Not only will these compliment any decor, if you purchase before the 18th December you get free gift wrapping and free cards. A portion of all sales goes to charities in the UK.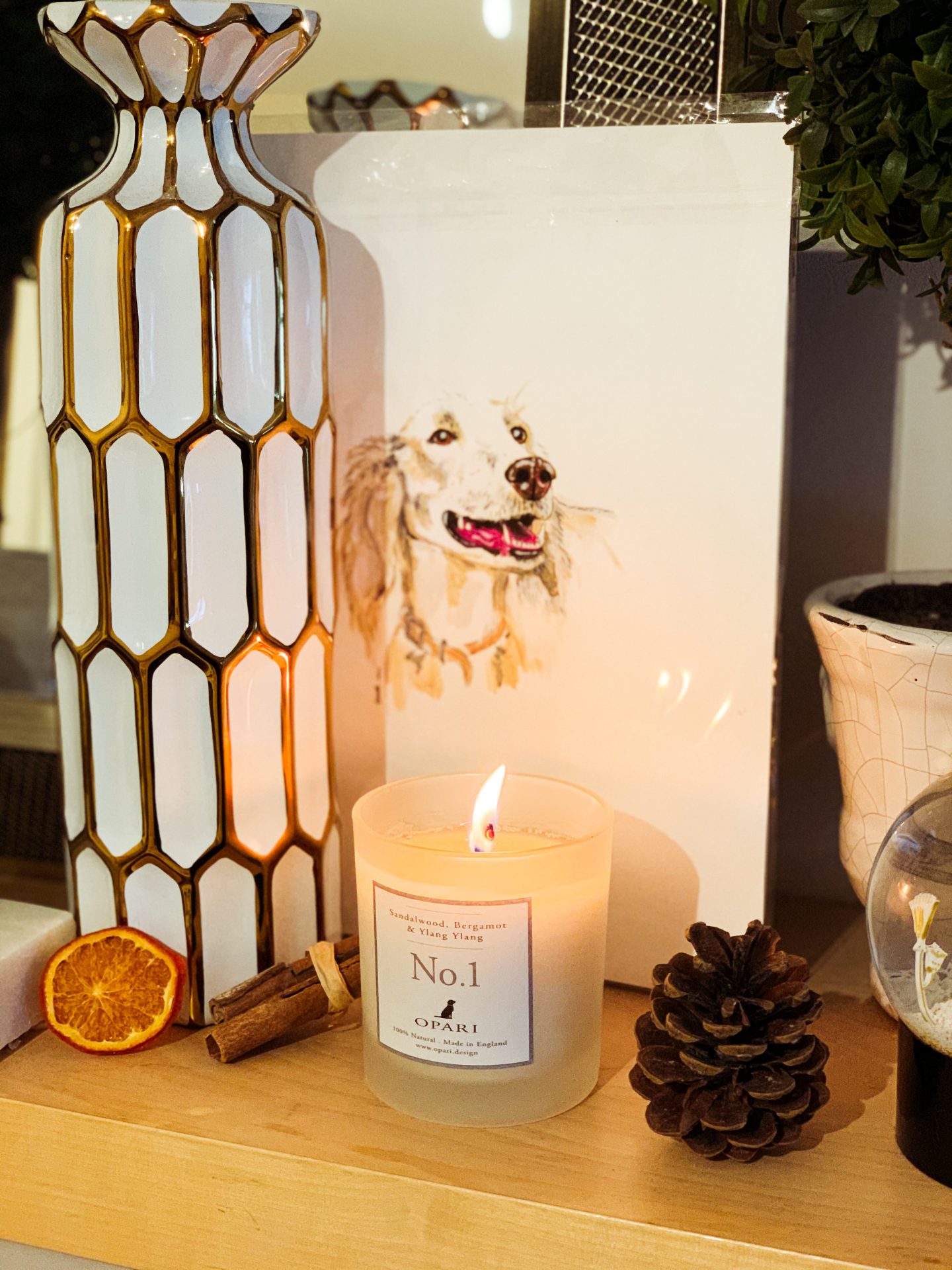 Grooming products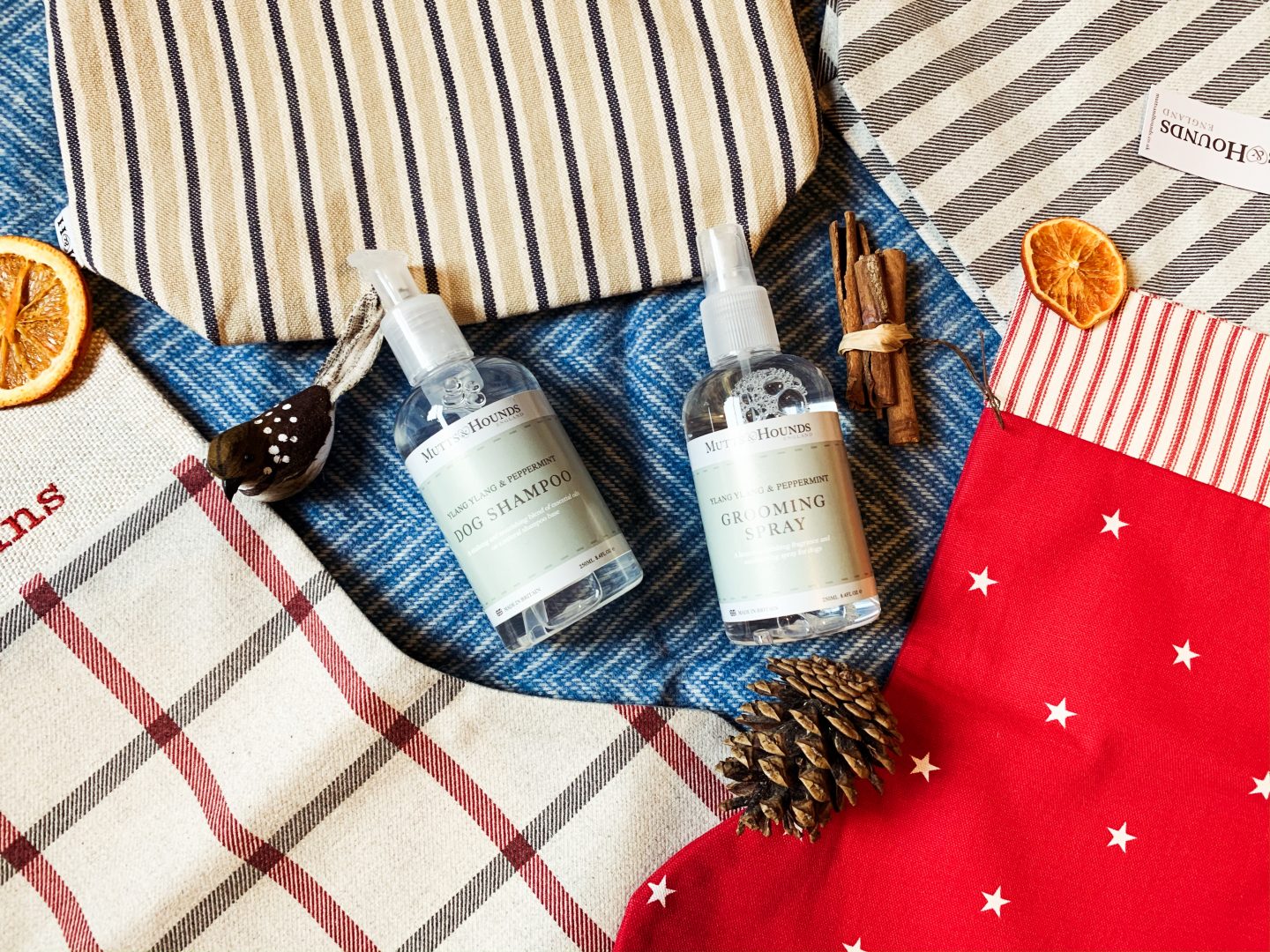 Mutts and Hound have the most spectacular grooming collection. The beautiful linen washbags are perfect for packing things safely away for holiday travel, and the Ylang Ylang Dog Shampoo and grooming spray will help to get the pups fresh and ready for Santa Paws to visit. It smells heavenly.
Designer Dog Bowl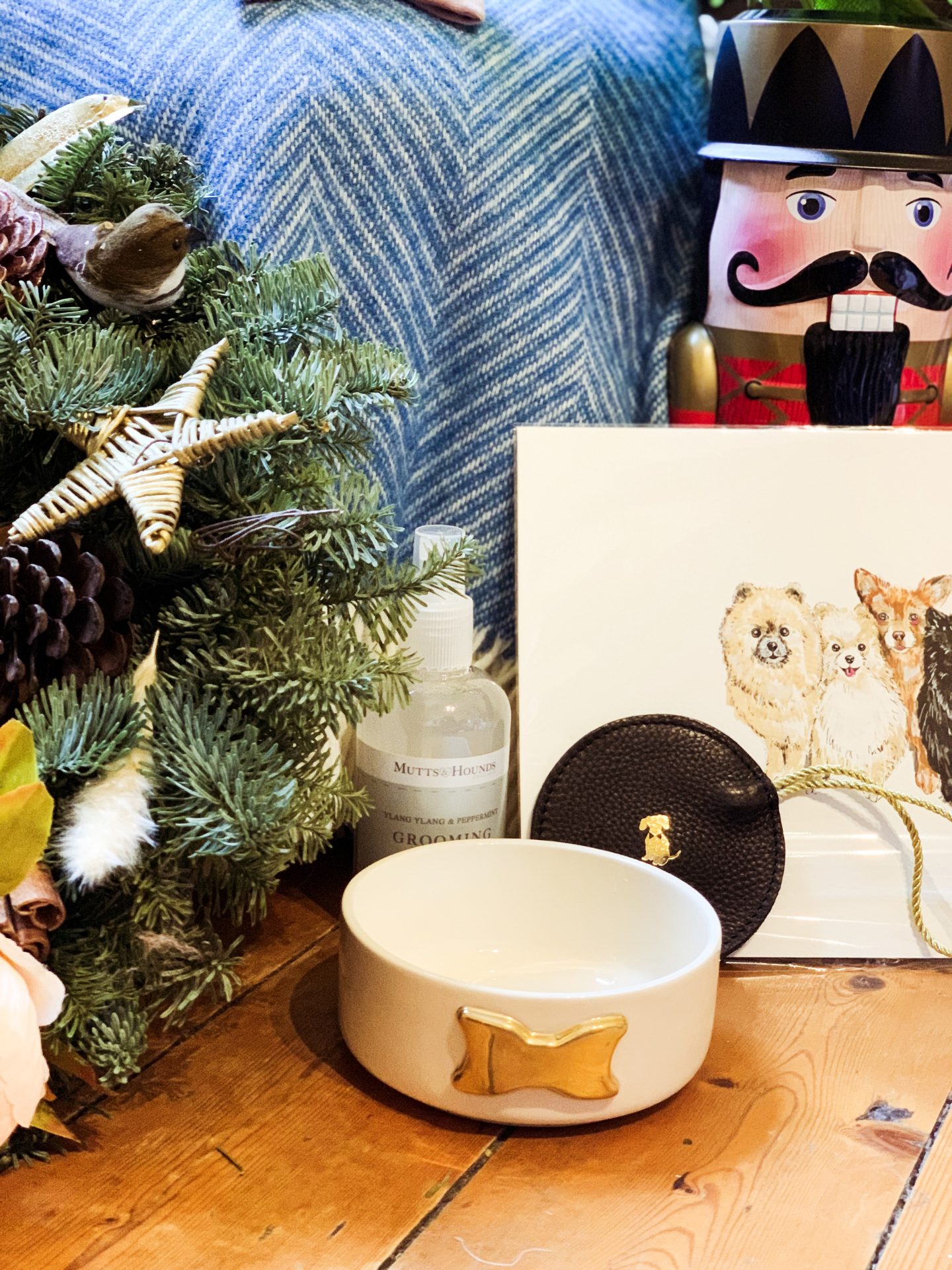 The Golden Bowl by The Distingushed Dog Company is the perfect serving vessel for any dog about town.
This beautiful ceramic dog bowl is finished off with 24k gold which will add some glitz and glamour for Christmas Dinner.
Teddy Maximus Poop Bag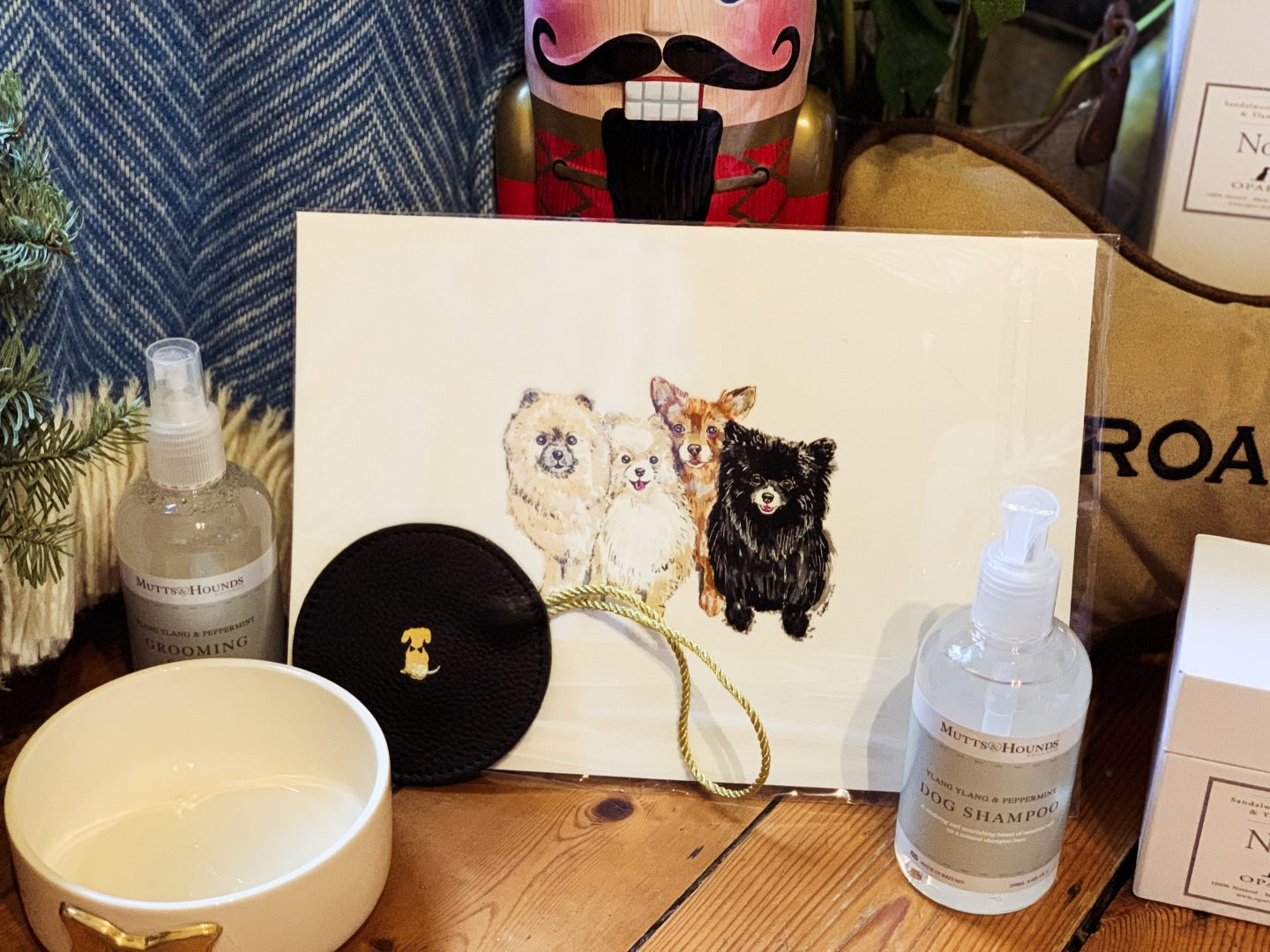 This lightweight and stylish poop bag holder is the perfect addition for any dapper canines' Christmas collection. This Teddy Maximus Oops Pouch is the perfect size to be attached to any handbag and perfect for a Boxing Day walk about town.
What have we missed from our list?
This post contains gifted items but all opinions are my own and in all cases I asked the companies directly if I could feature them in this particular post