Christmas Stocking Ideas for your Dog
There are just a few days left to get those last minute Christmas Stocking fillers and presents for your dog. Here is a run down of our favs this holiday season
Wild For Dogs Shampoo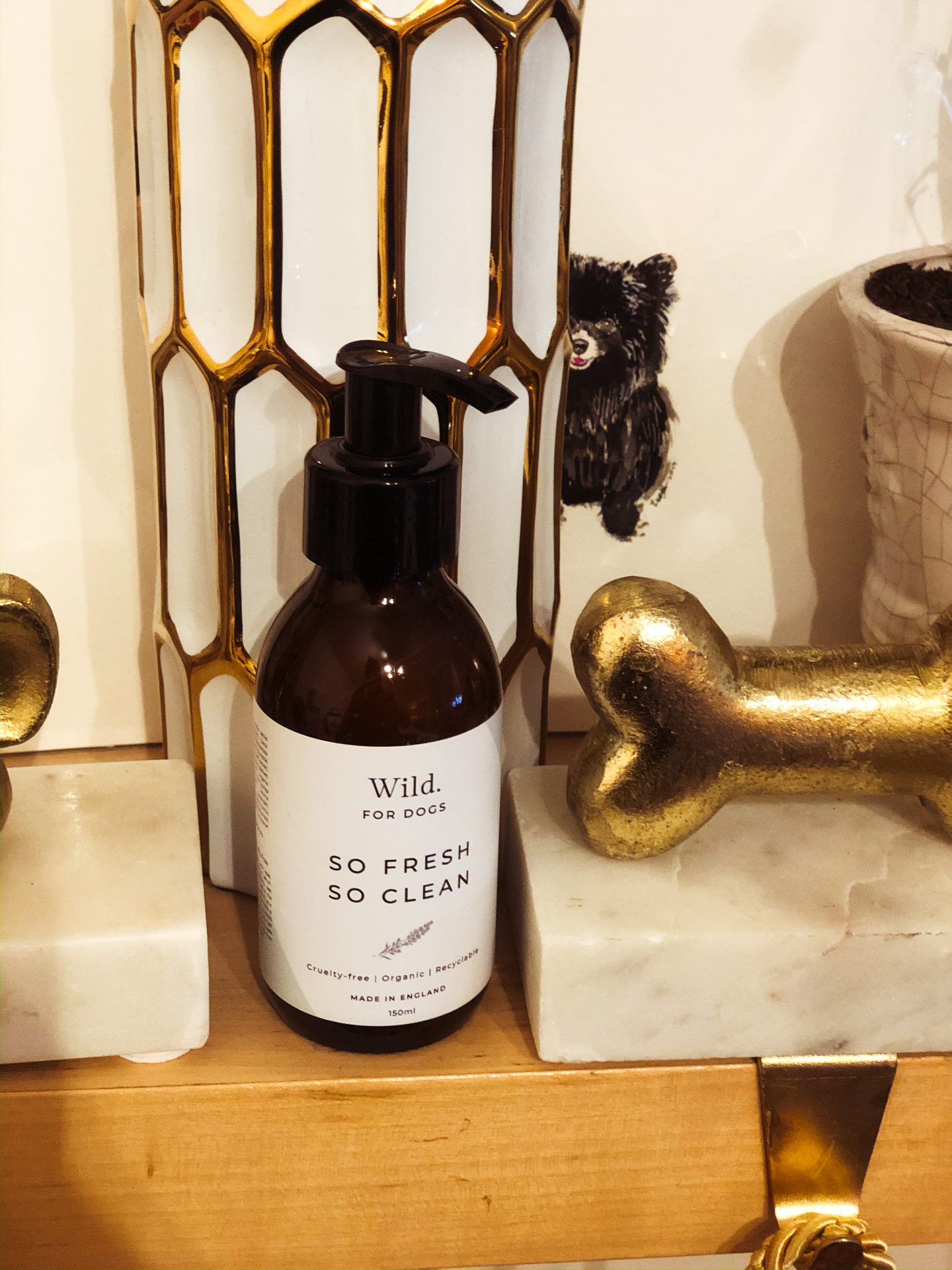 The dog shampoo from Wild For Dogs is absolutely sublime. We have been trying it out over the past few weeks and it's really incredible. It smells fresh, is cruelty free and filled with delicious organic ingredients. What's not to love?
Peanut Butter for Dogs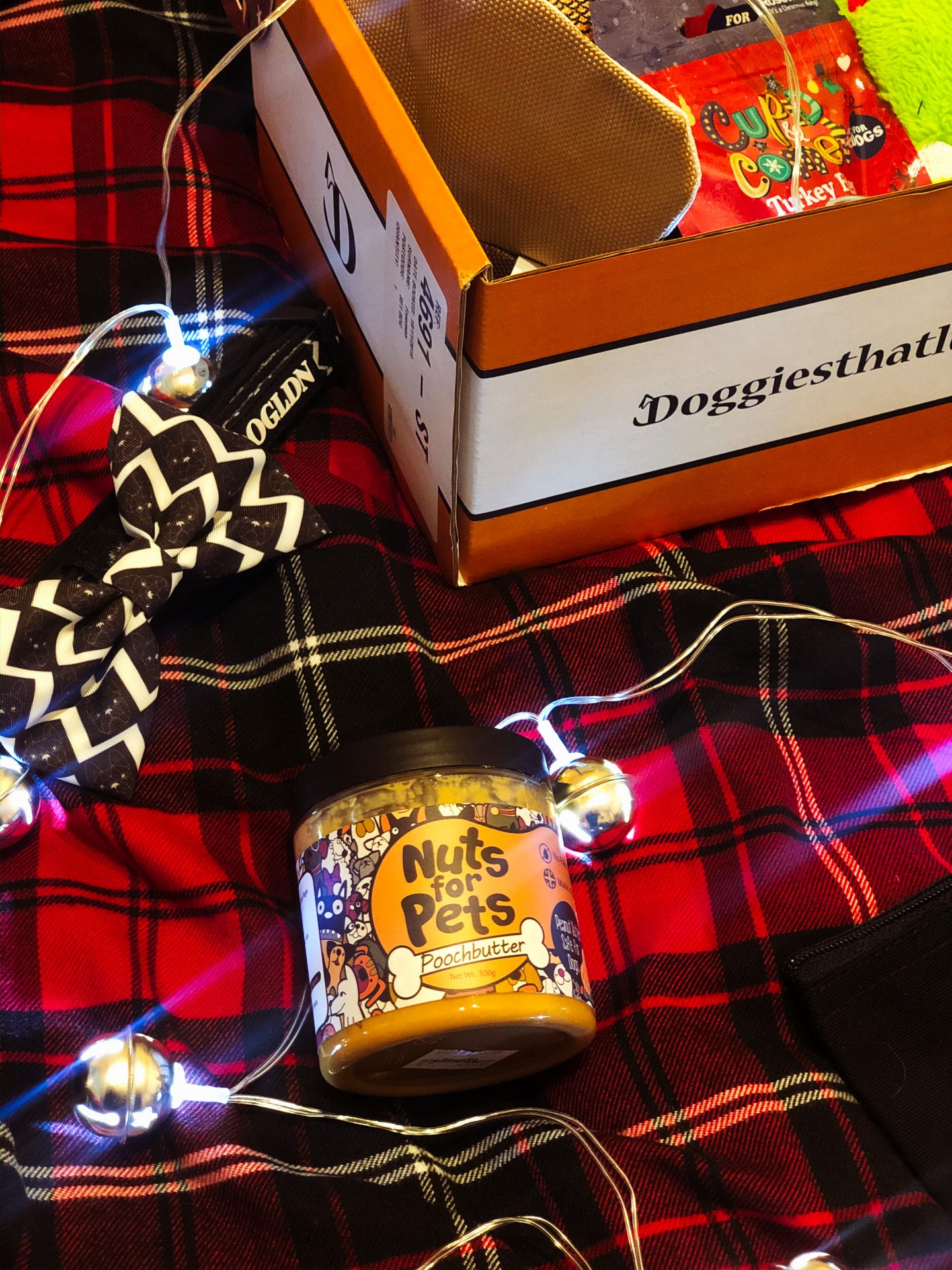 The dogs have been going "nuts" for the Nuts for Pets Poochbutter. It's entirely dog safe and delicious (yes i've tried it). I smear a little bit inside a Kong dog toy, or on a lickimat and let the dogs go to town on it. Perfect to keep the canines busy on Christmas Day.
Subscription Dog Box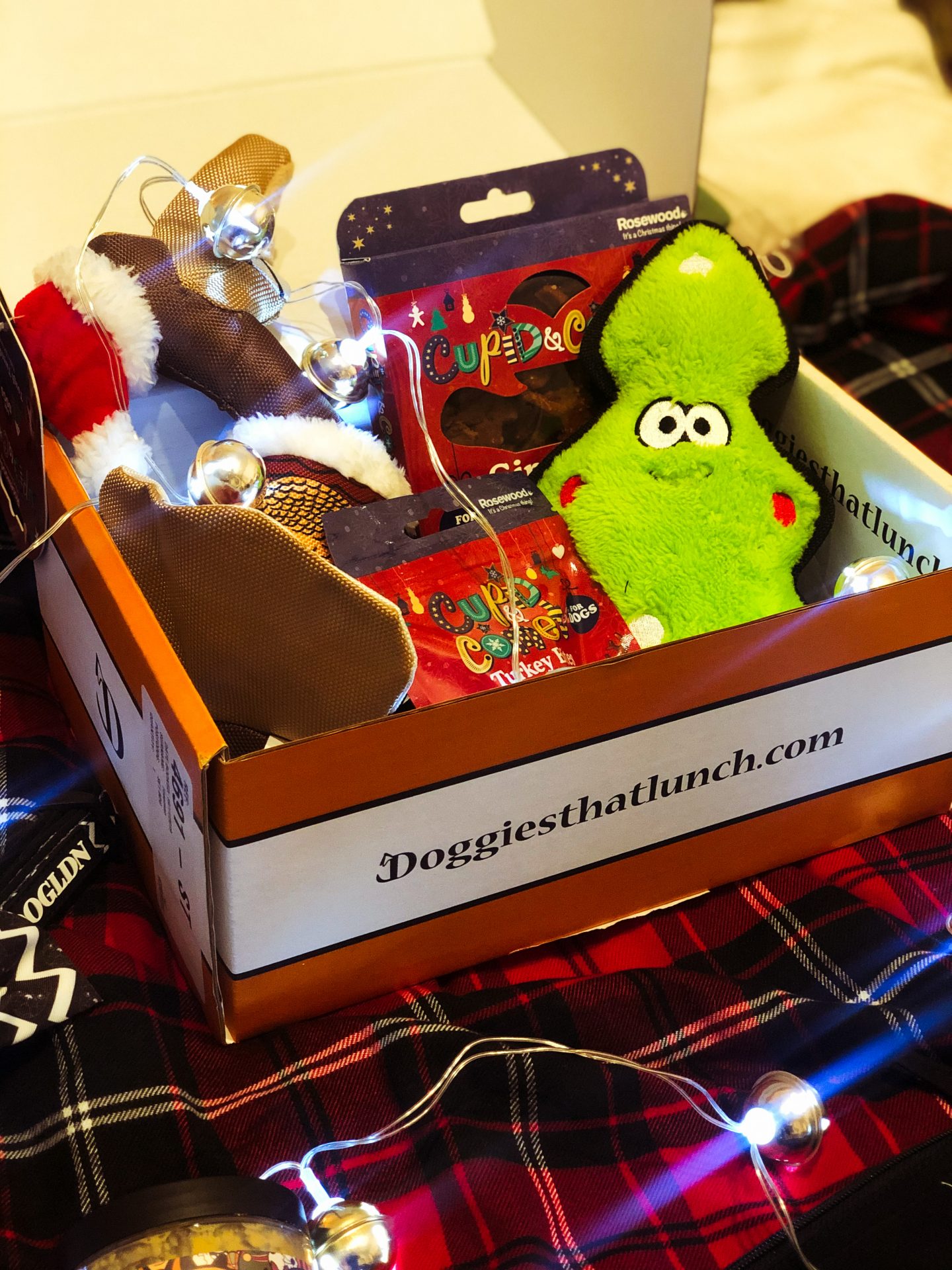 This subscription service from Doggies That Lunch ensure Fido gets a monthly box of goodies filled with a generous mix of toys, treats and surprises. We received the Christmas box and the dogs absolutely loved everything in it. A gift for all year round.
Pet A Pawter Bow Tie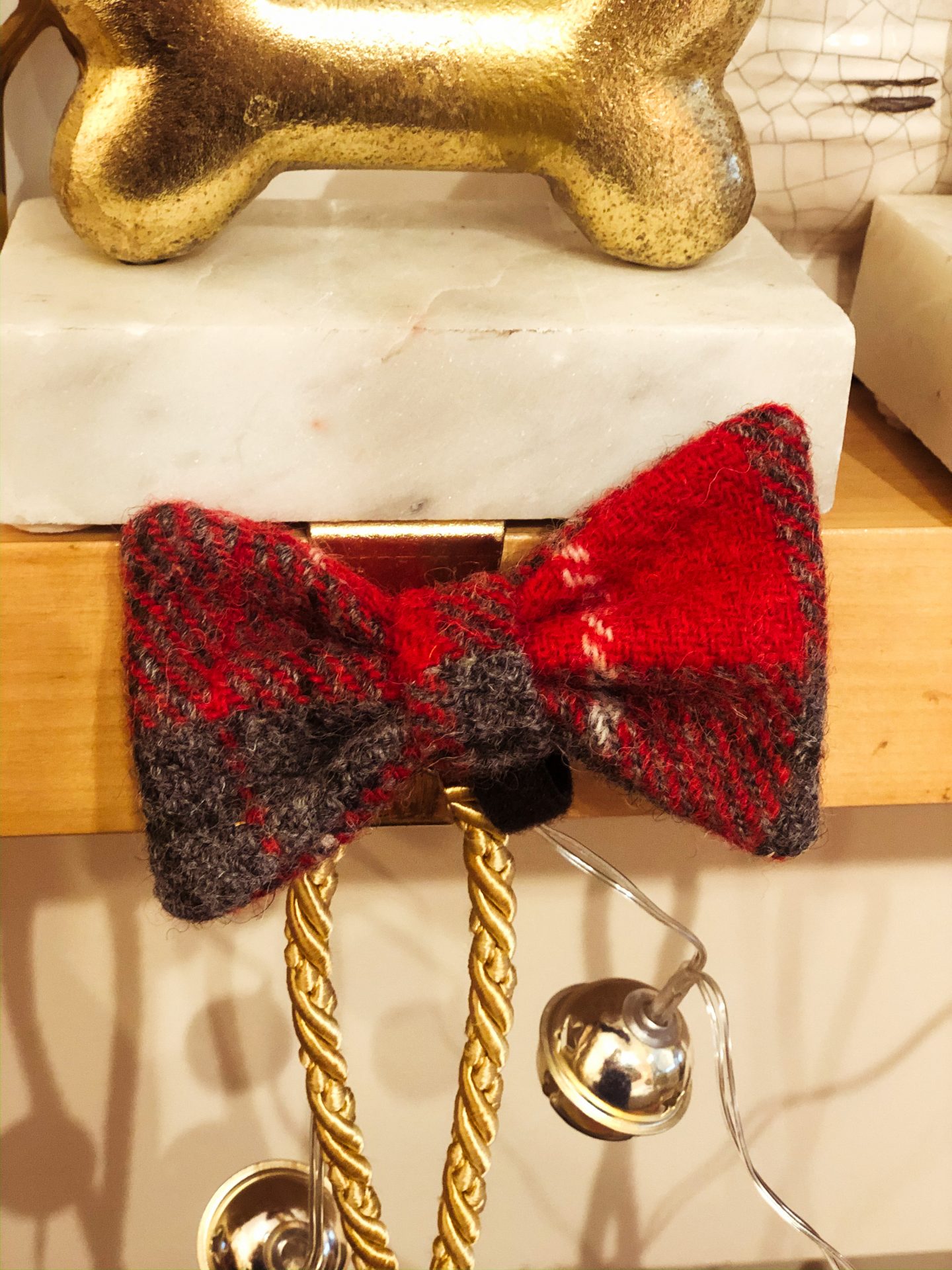 These handmade bow ties by Pet-A-Pawter are perfect for any dapper dog about town. These quality bow ties add a touch of luxury to any occasion. Make sure you check out the sequin bow ties also which will be perfect for NYE
Dog Gravy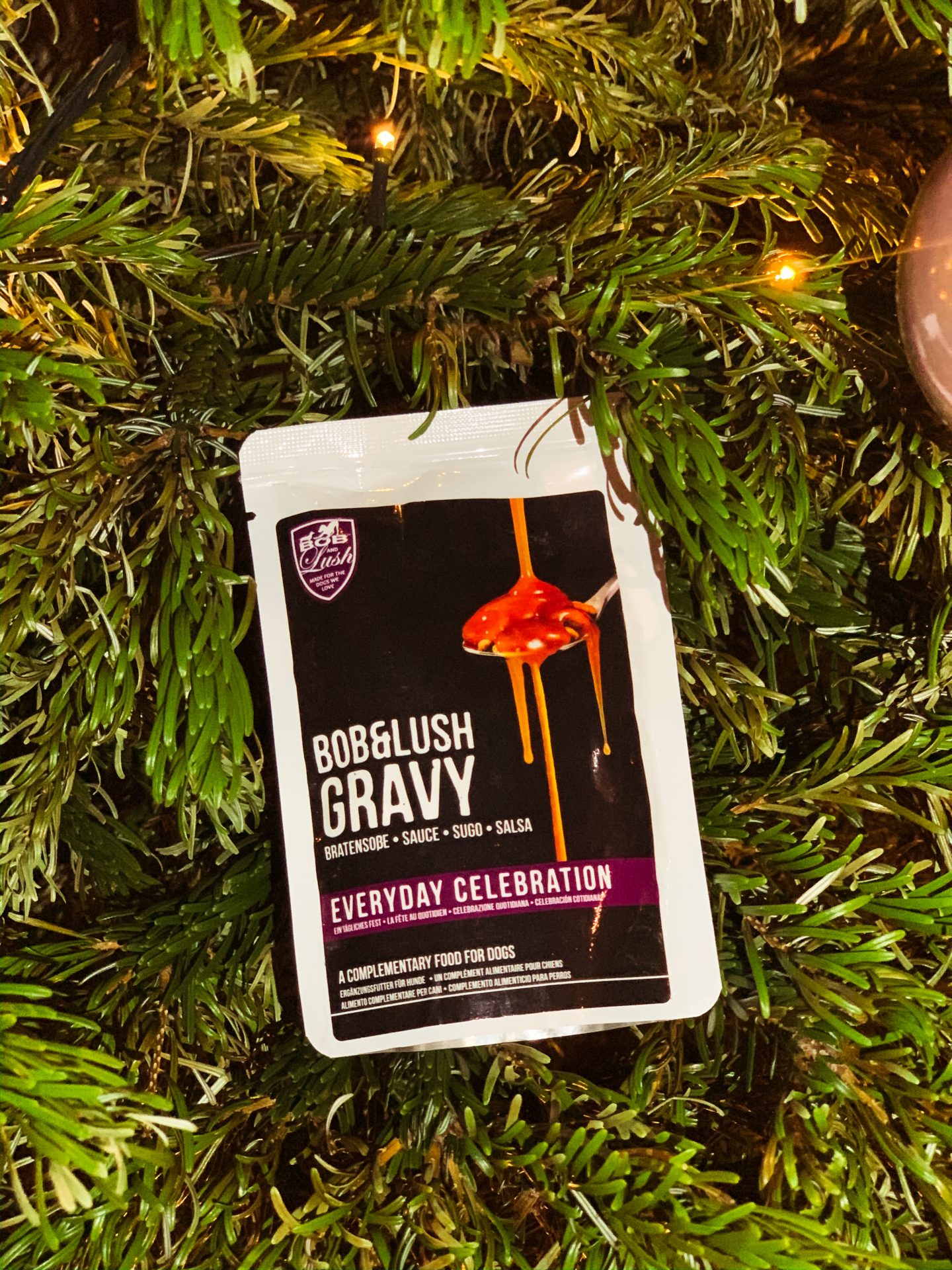 Bob and Lush have created a product I had no idea I even needed. Just squeeze a little (or a lot) onto your dogs meal and watch them go wild for the delicious gravy addition. Superb for fussy dogs.
Treat Bag by Winston The Dog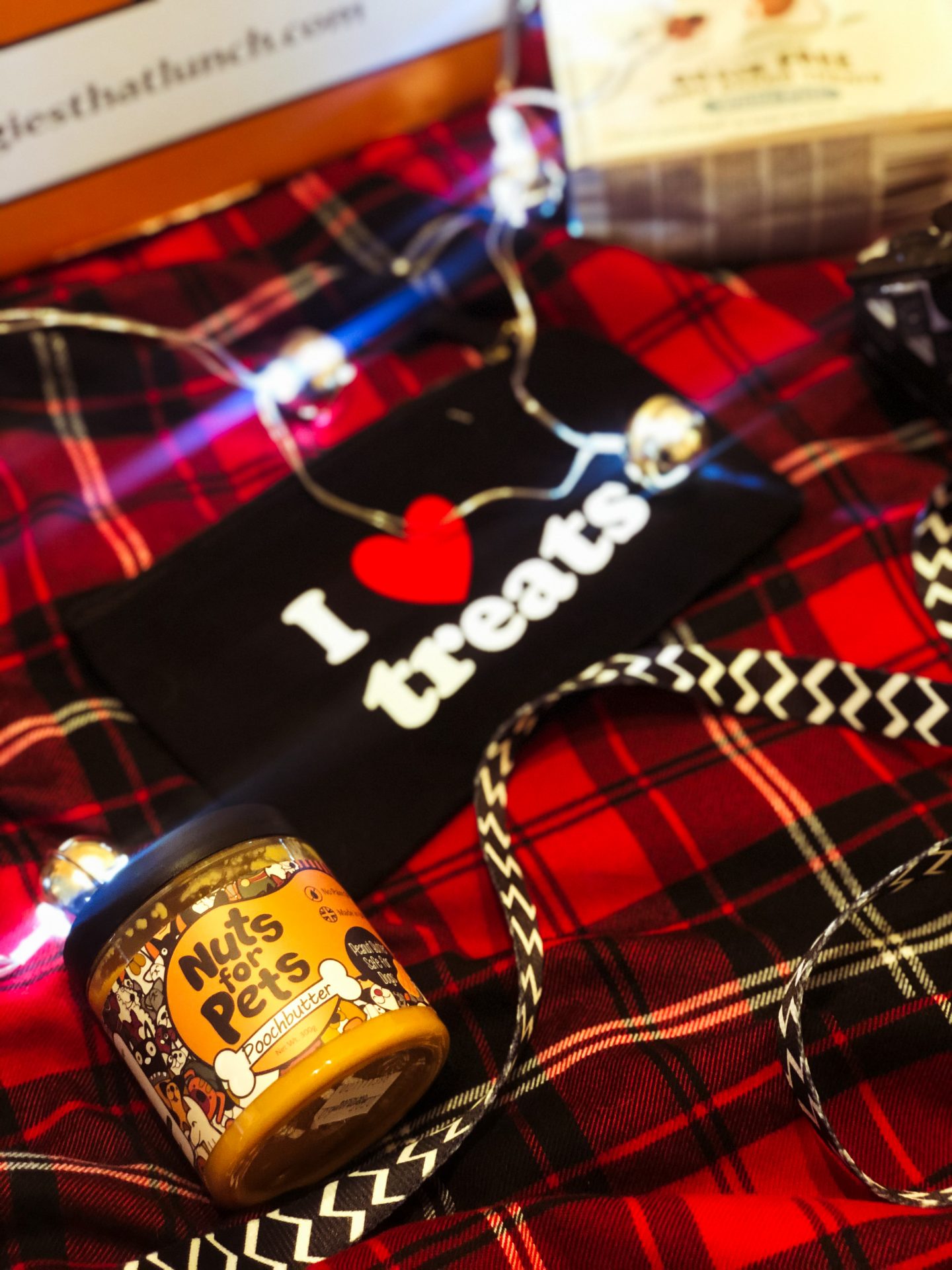 This adorable treat bag from Winston The Dog is perfect for a long dog walk, or short city jaunt as can fit everything your dog needs in a compact space. We use this pouch for treats and poop bags to keep everything together.
Snooboos Entire Range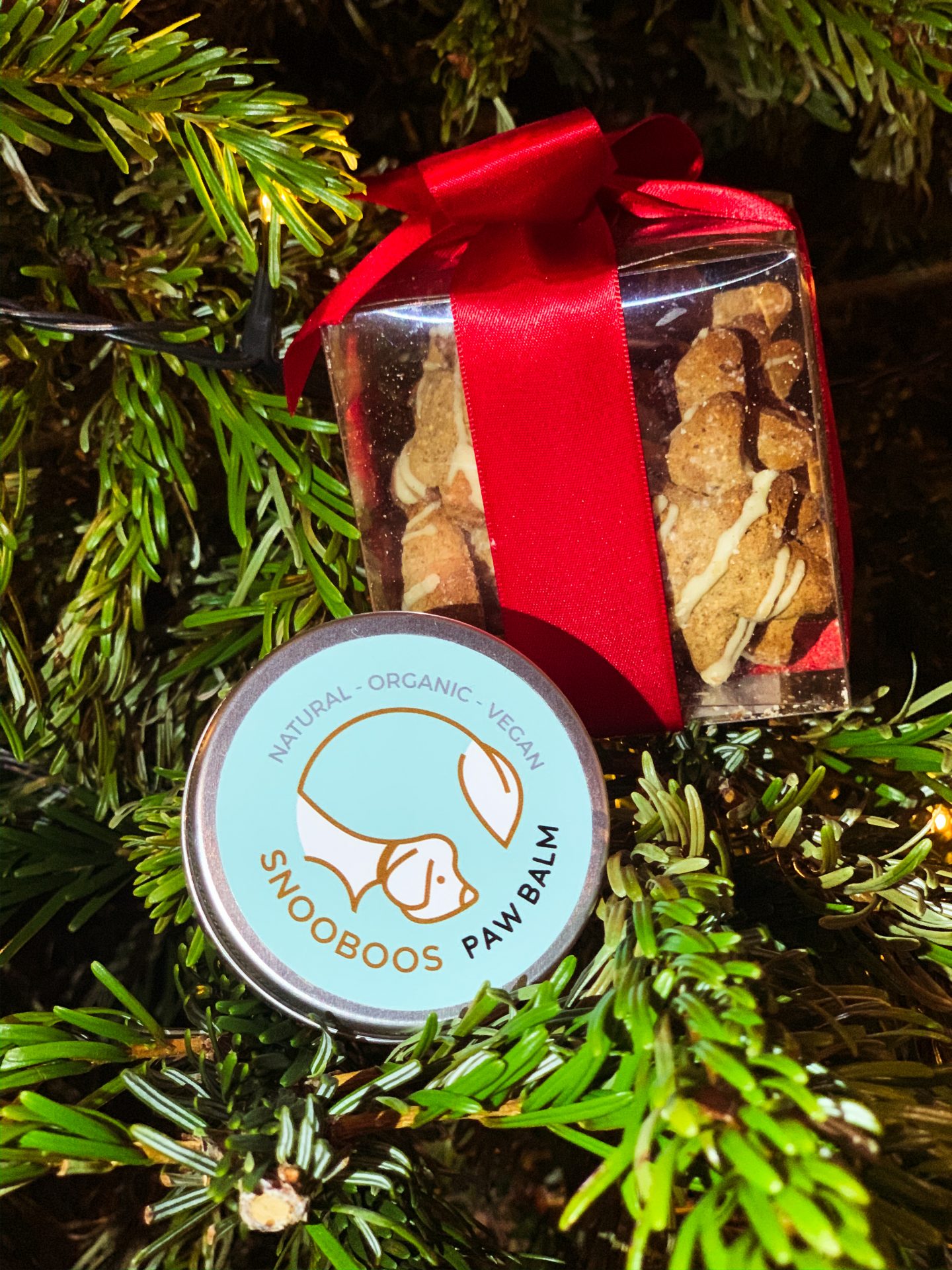 The Snooboos paw balm has been a life saver now the weather is grim. If you are hoping for snow this Christmas, making sure you have Fido's paws protected is super important. We are also in love with the Snooboos hand sanitizer, and shampoo set.
Denzel's Dog Chews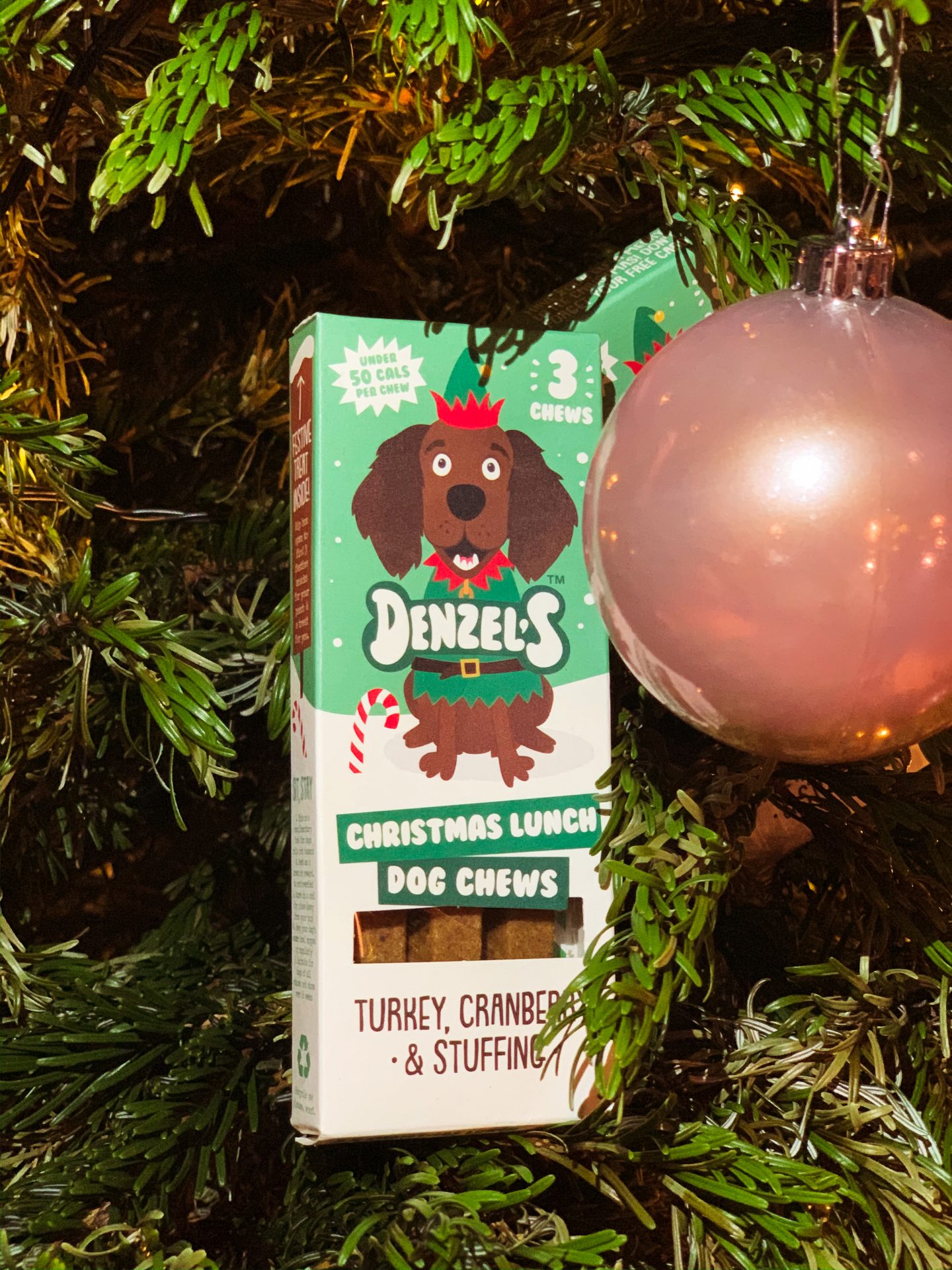 Denzel's Christmas Lunch Dog Chews are the ultimate Holiday festive treat for your canine. These treats are like puppy crack and all the dogs will go crazy for them. Perfect to keep Fido occupied while you are tucking into your human turkey.
Sweet Pee Urine Cleaner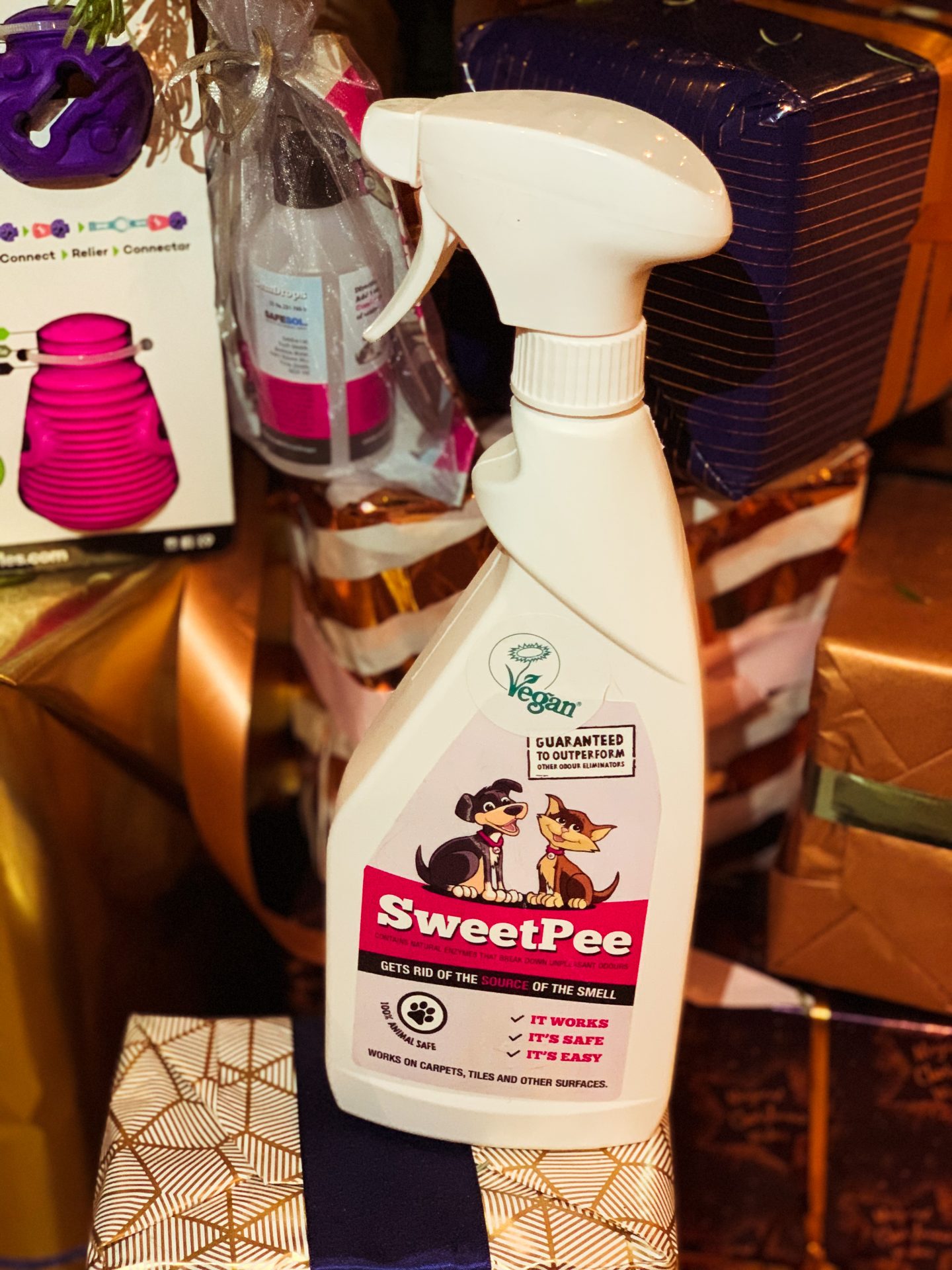 Accidents happen. Especially when us humans are a little pre-occupied by cooking Christmas Dinner and opening presents. This Sweet Pee urine cleaner not only cleans the source of the smell, it's actually one of the best products I have used in a very long time.
We have also been using the plaque reducing product in the dogs daily water and we will keep you updated on the progress.
Laughing Dog Christmas Treats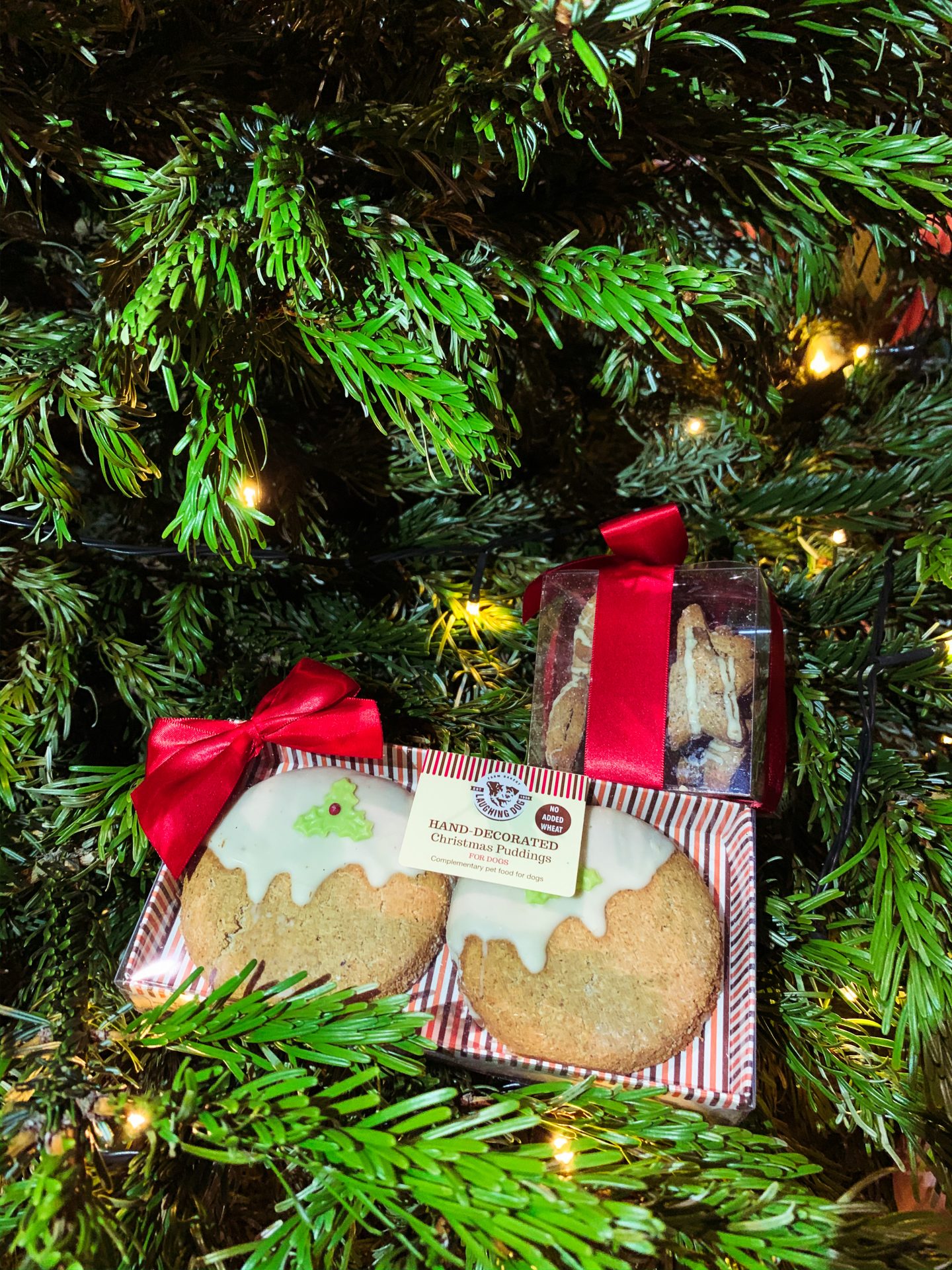 The Laughing Dog Company is ahead of the game when it comes to delicious wheat free treats and snacks for dogs. Their collection of Christmas treats are superb and a welcome addition to any stocking this Holiday Season.
Dog LDN Collection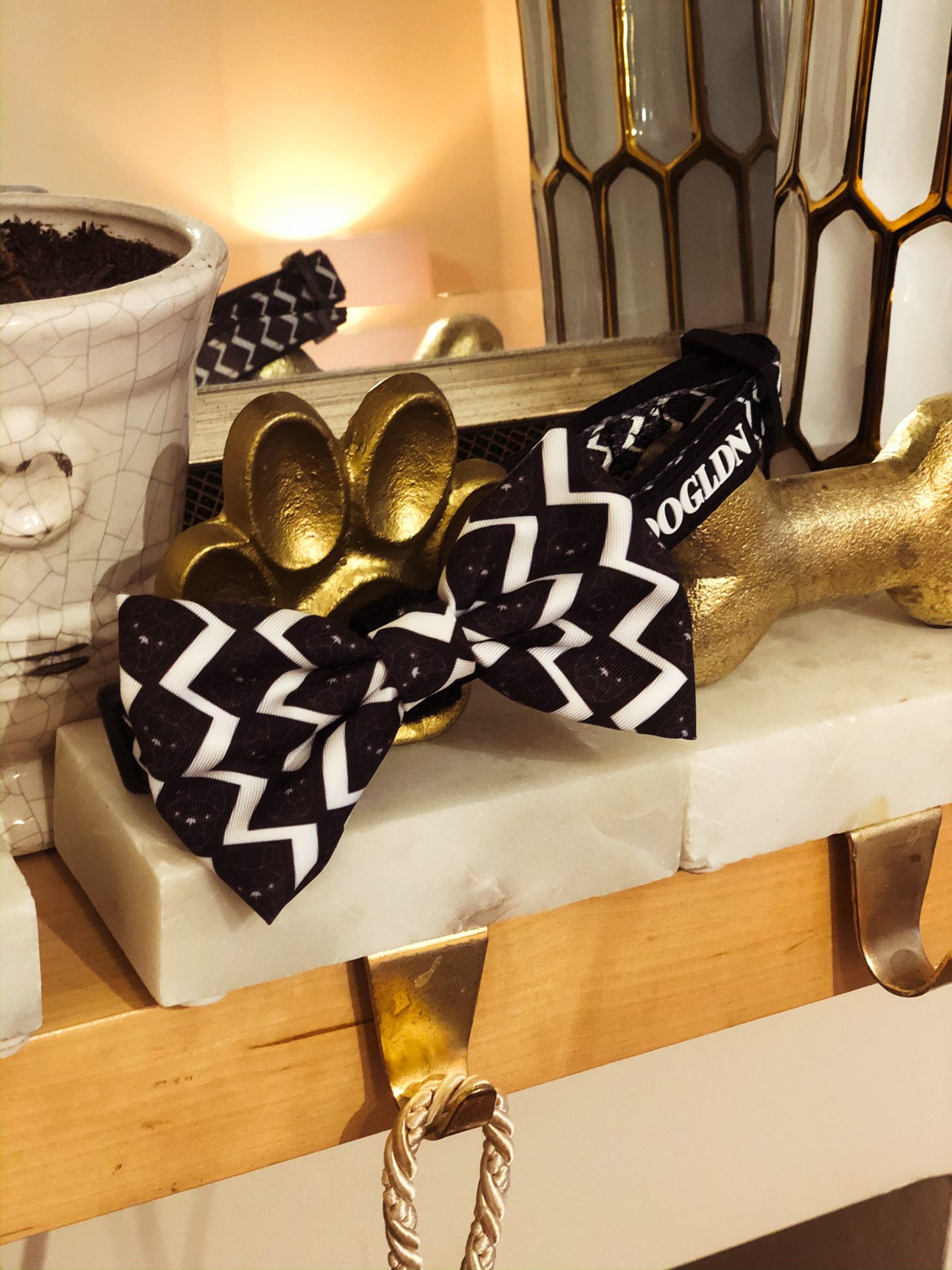 The entire collection from Dog LDN is built to last and looks fantastic. The trendy designs are perfect for all dogs with the collection including collars, leads, bow ties and poop bag holders. We love the bold geometric pattern and will be adding more to our collection.
What do you think of the list? What will you get your dog?