While One Fur All sent us these products to review, all opinions are our own
When the team at One Fur All asked if we would review their car air freshener, we jumped at the chance. Living in the City means we don't use our car as often as most people in less urban environments. When we do use the car, it is mostly for smelly and dirty doggy adventures. It is impossible to "air the car out" when living in a city which results in lingering pet odors issues.
These car fresheners seemed like the perfect solution to keep the air inside the vehicle smelling nice and fresh and at the same time, neutralizing odors.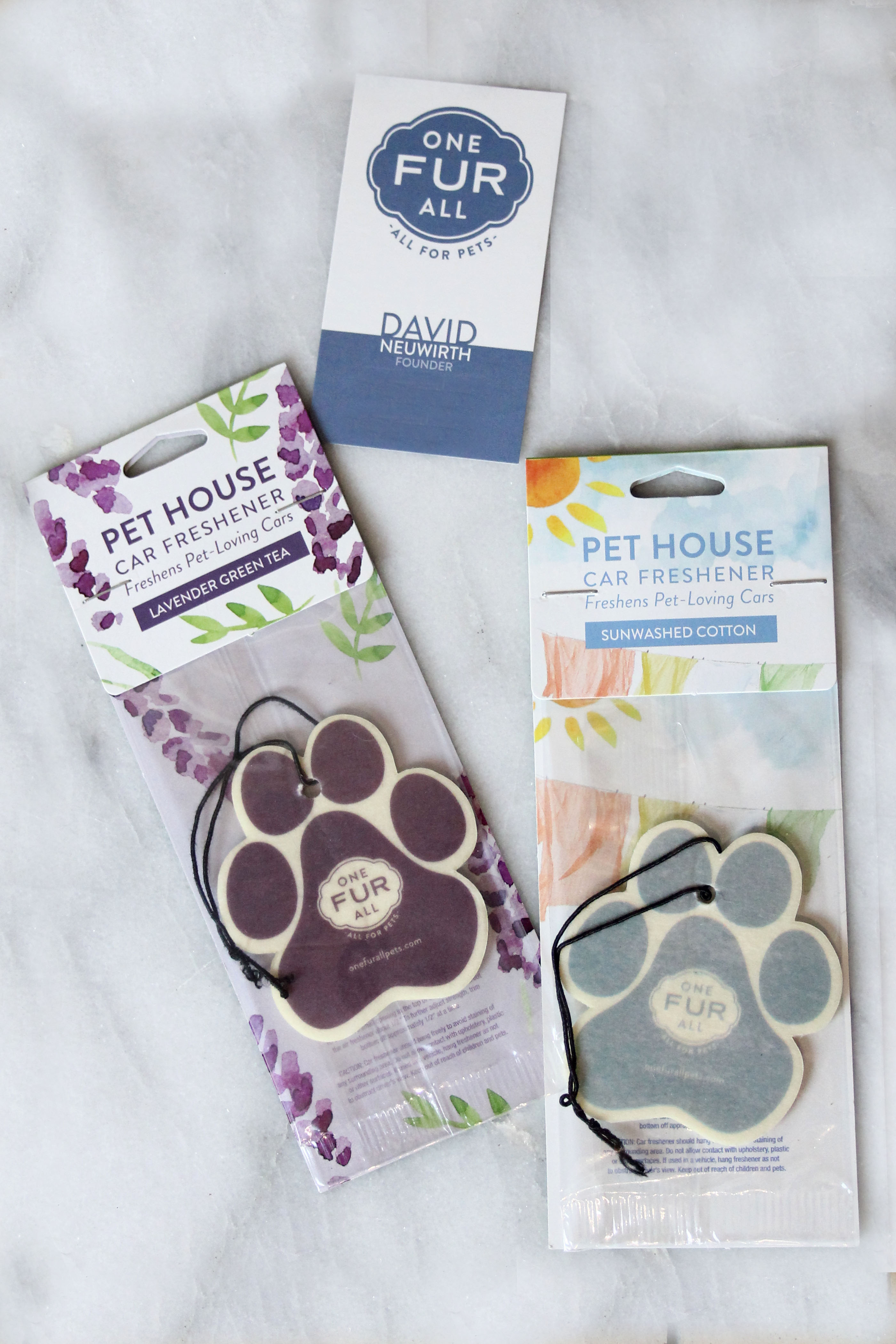 One Fur All products are crafted with 100% natural, dye-free ingredients and contain absolutely no paraffin/petroleum by-products. All of One For All products are completely non-toxic and allergen free. All products use a blend of essential oils to create a calm and tranquil atmosphere.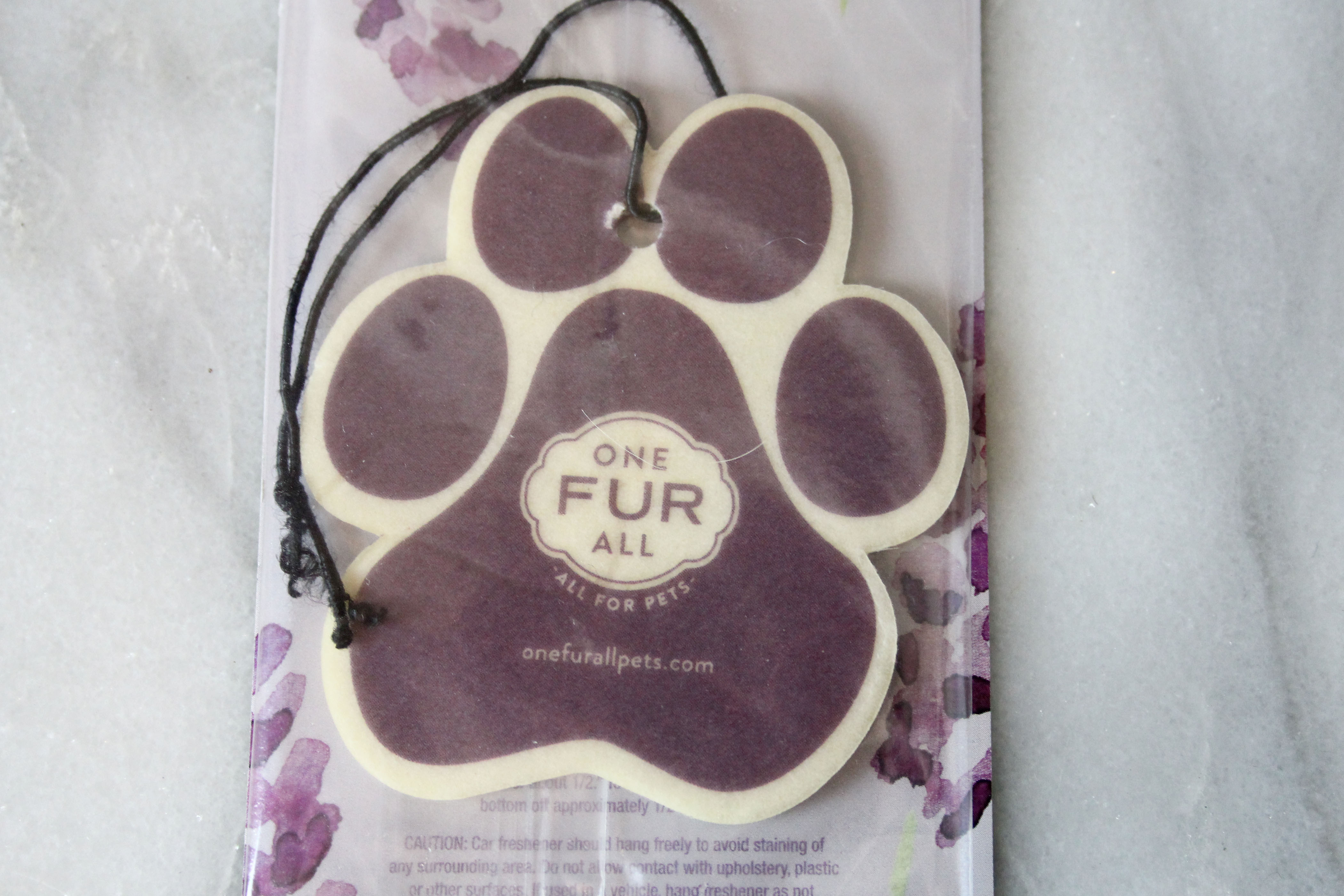 We found the fragrance to be long lasting and made the car smell rather delicious every time the doors were open. We didn't even notice the wet dog smell as much after a beach adventure. I think the odor neutralizers really worked their magic when it came to the wet dog smell.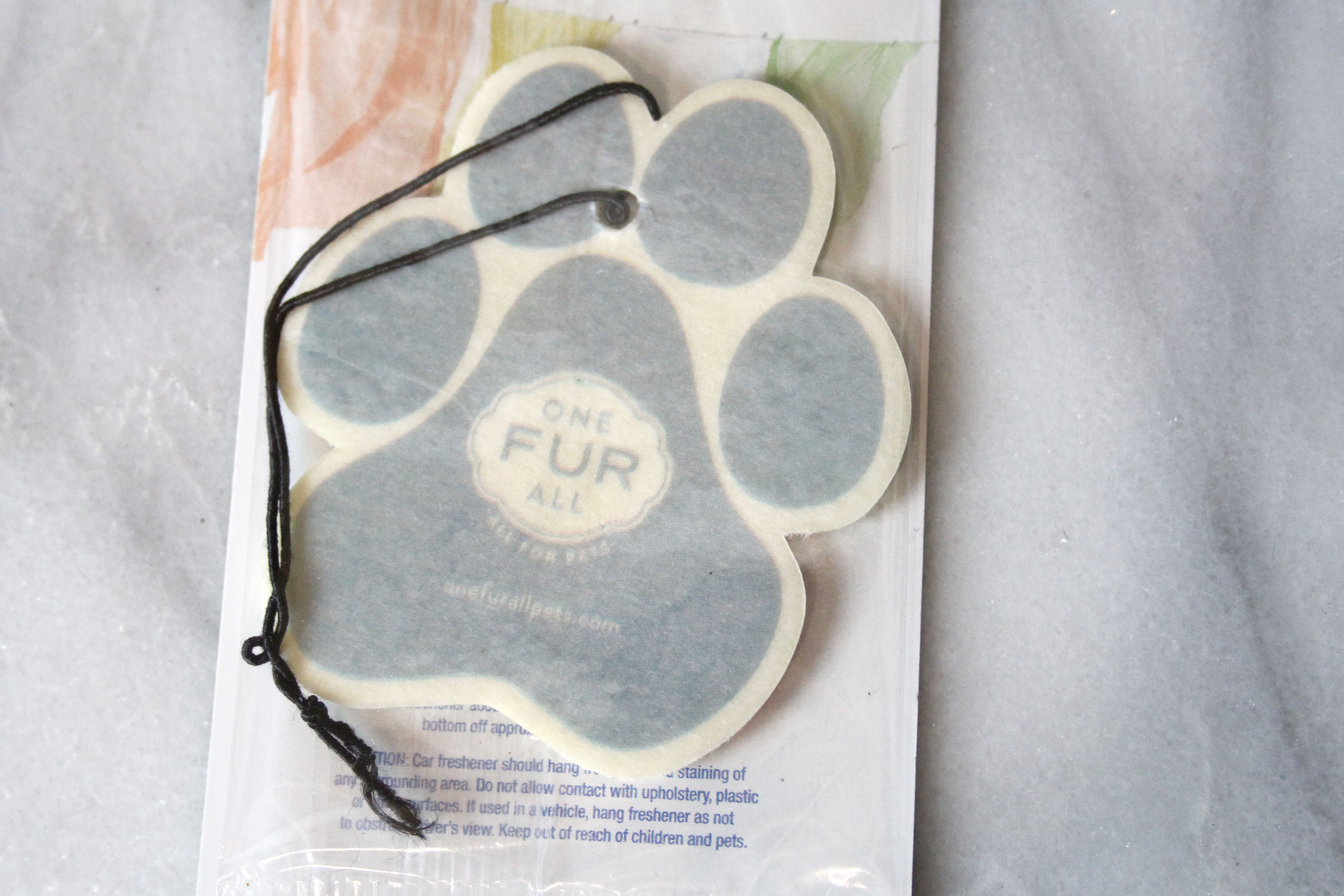 Having tried out both fragrances, we think the Lilac air freshener was our fav. It smelt like a walk though the English countryside and really left the car smelling delicious.
All One Fur All products are satisfaction guaranteed and their customer service is incredible. Highly recommended if you have a car.