We just returned from a little mini trip through France and Belgium and wanted to share what we packed for the journey. Being able to travel to new, exciting places with your dog makes every holiday (or long weekend) even more enjoyable.
Toys
For this trip, we packed our custom Teddy Maximus toys which we bought a couple months ago. Folly isn't into toys that much, but little Miss Broadway still loves to play and she loves these heart shaped toys. We also packed a tennis ball….because dogs!!
Poo Bags
NO matter what city in Europe you visit, you still need to pick up after your dog. Many countries have large fines for failure to pick up, so make sure you are prepared. We prefer to use biodegradable poop bags as they are better of the environment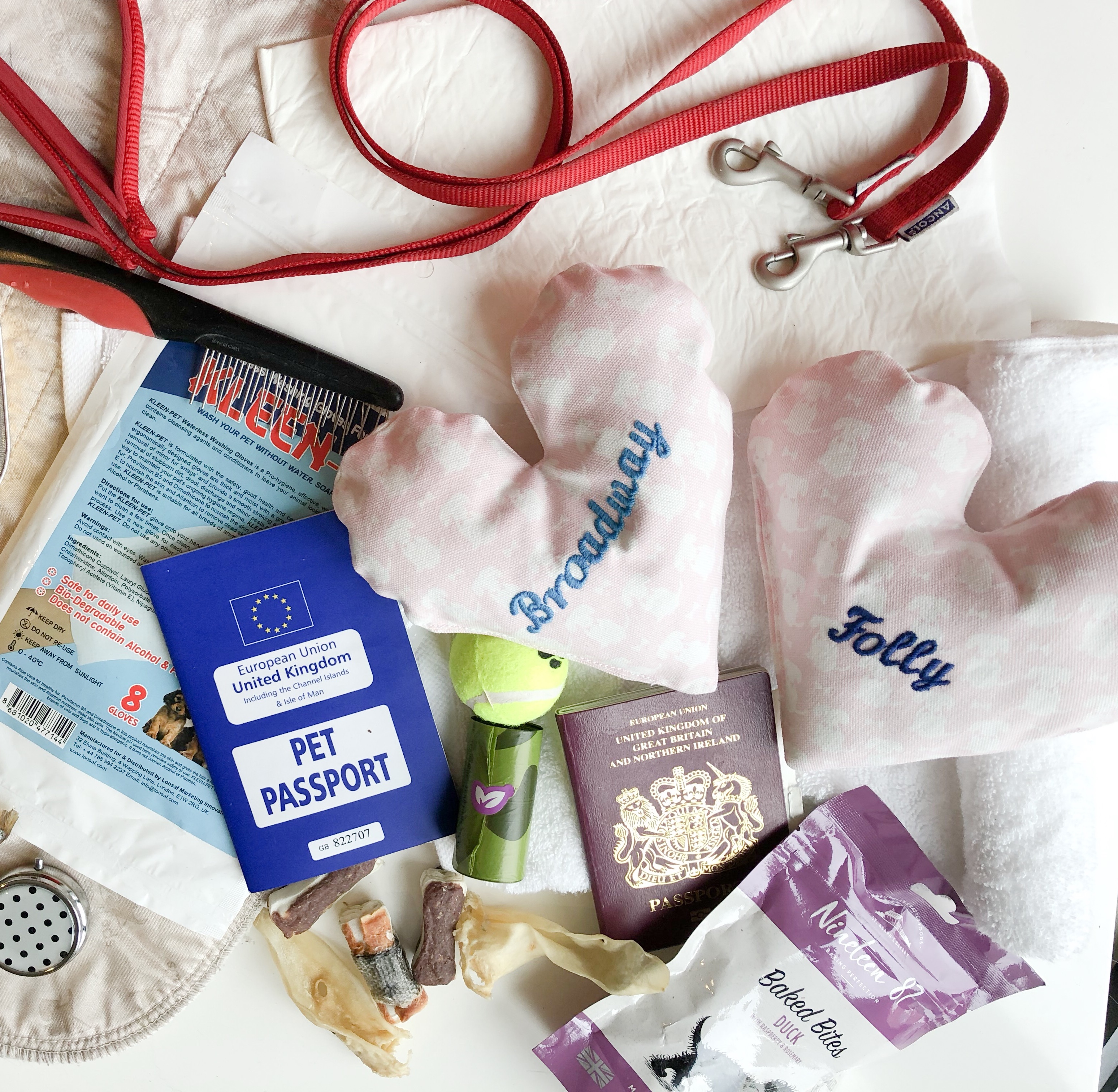 Chews/Treats
As we knew we were going to be leaving the dogs alone for a couple of hours one day, I packed a mix of long lasting chews and also regular treats. I prefer the natural long lasting chews which I purchase from Zooplus (you can see our last haul post and video here), and regular treats are available from Nineteen 87 (we review those here)
Cleaning Wipes
Mess happens, and it's always best to be prepared. We usually have packs of pet cleaning mitts for just such cleaning emergencies. We have been using this brand for years, and simply love the ease of use.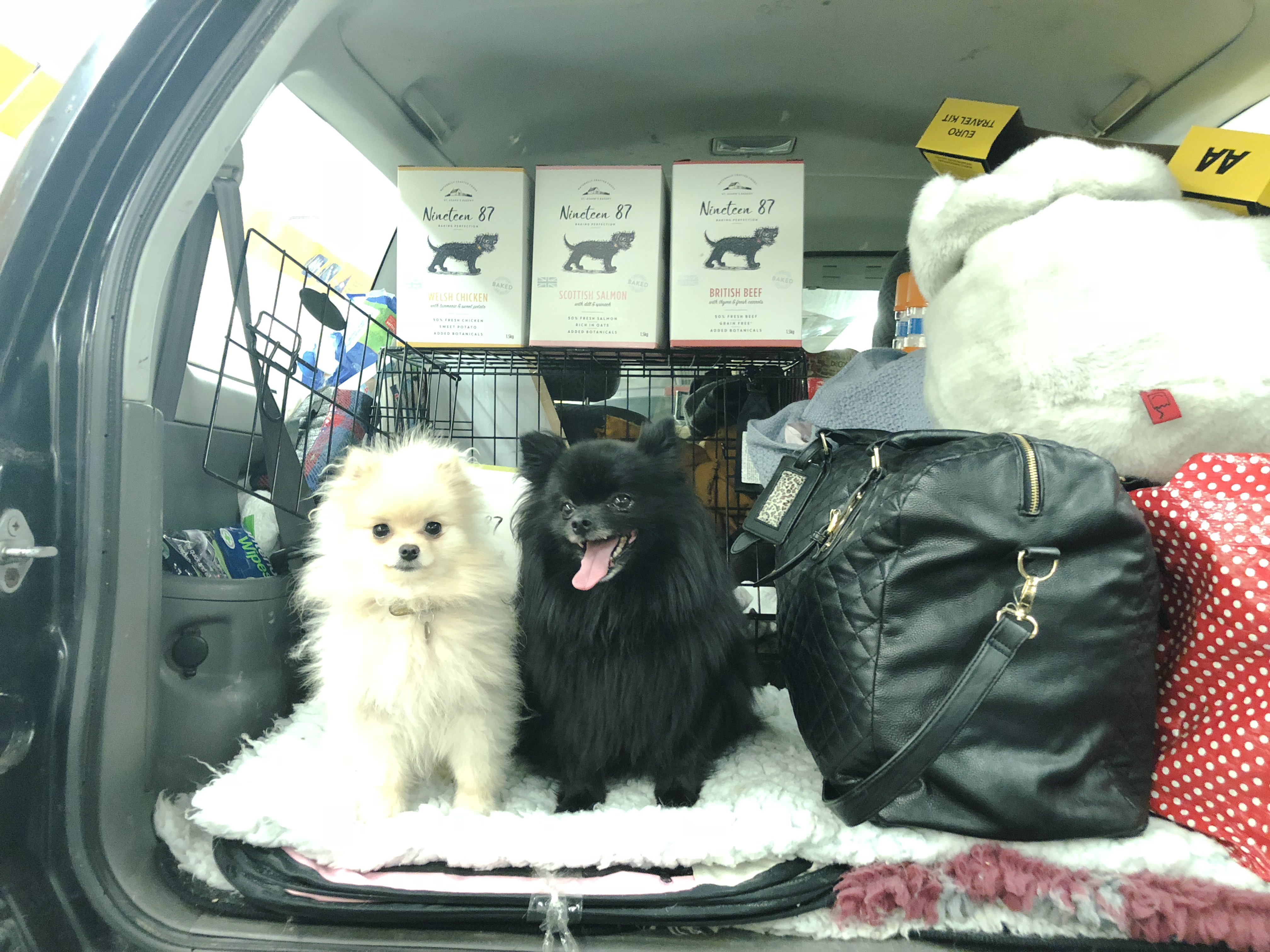 Crate
Broadway is still being toilet trained, so using a crate is essential for us. It is also a safe way of transporting the dogs while in the car. Having a dog safely restrained is a legal requirement in some countries or travelling by certain ferry lines (read more here)
Grooming Accessories
Broadway is losing her puppy coat at the moment so twice daily brushing and combing is needed. Folly thankfully doesn't need a daily brush (but she really enjoys it!)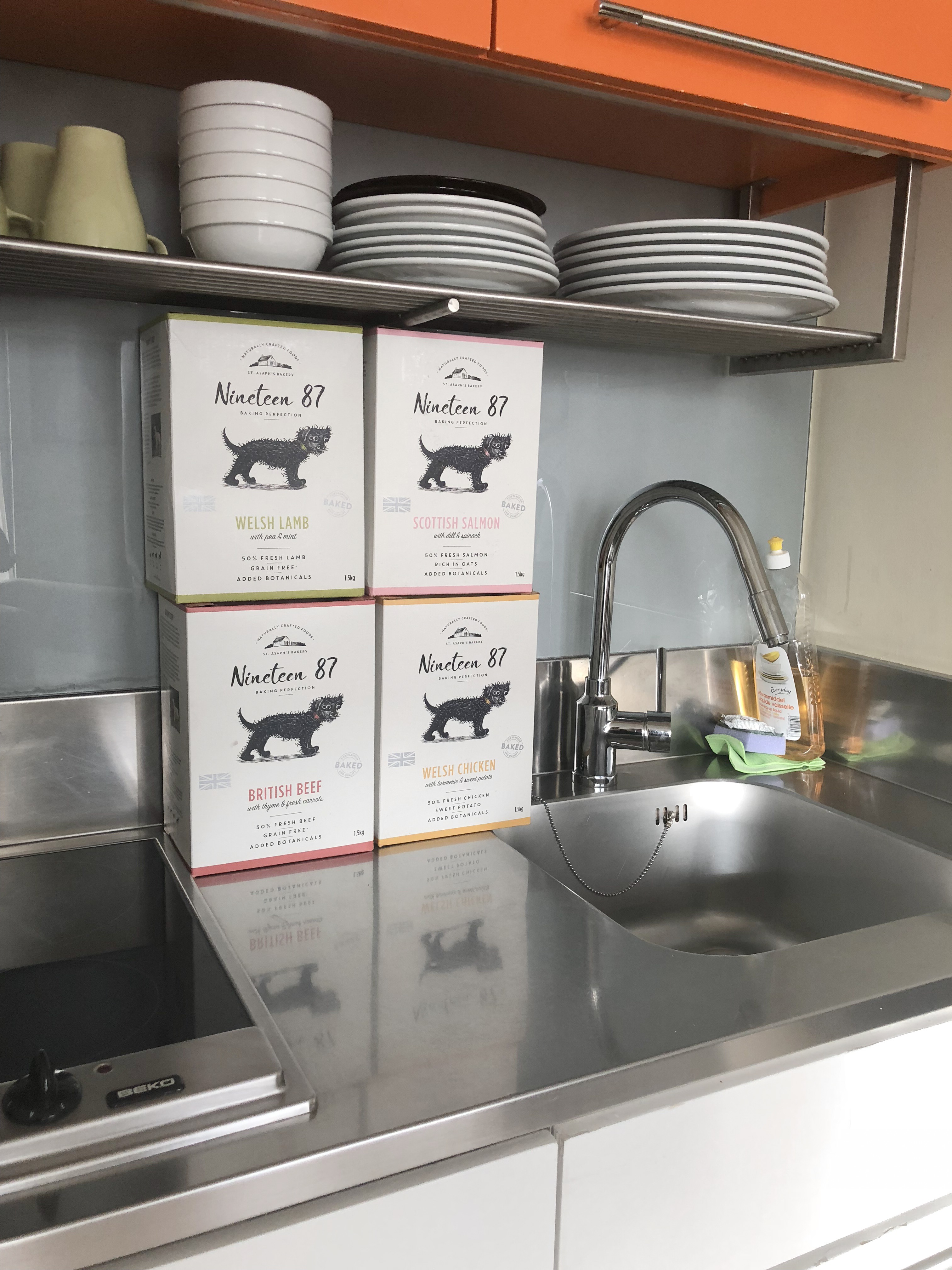 Dog Food
For travel, we found the packets of Nineteen87 perfect. They come in a large box filled with perfectly portioned smaller packets inside so we don't need to schlep huge amounts of food when travelling (especially when space is a premium).
It's always a good idea to keep your dog on the same diet while travelling (to avoid upset tummies and diarrhea). We find the Nineteen87 food is gentle on sensitive tummies and the dogs absolutely love it. As part of our new year of healthy habits and new experiences, we find this gently baked recipe perfect for including in our travel adventures.
Can you recommend any other dog products that you take on your travels?