So I often get asked if I have pet insurance or if I have a savings account for my pets.
The answer is that I do both.
I have a basic pet insurance policy and I also have a high interest savings account that I put in 20%  (5% for each pet) of my earnings each month.
Now, 20% of a salary may seem like a lot (it is!) but I would rather know I have the money available than have to take out a credit card (or similar) to pay the premium on my pet insurance policy or for something that isn't even covered. I don't have children to worry about but if you go down this route,  you should choose an amount that works for you and your family.  One year I had $24,000 of vets bills (and that's not even including the amount covered by my insurance policy) so the savings account came in very useful. When you are faced with a dying dog as I was, you don't want to be also worrying about how to find the money to save its life as most vets will not operate until you have paid a substantial amount up front.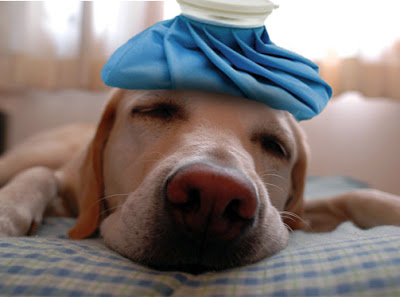 Another option if you don't think you have the discipline to not "borrow" from your pet saving account is to speak to your local vet and ask if they have a scheme where you can pay them money each month that they add credit to your account. Many vets now do this so it is worth having a chat to them.
Below is a brief pros and cons of each from The Money Advice Service
Pet Insurance
-You still have to pay for regular treatment that aren't covered by pet insurance, including annual jabs. Make sure you keep up with these or your insurer may not pay out if you need to claim.
-Medical bills are the main reason to buy pet insurance. Vets' fees are going up in price and expensive new treatments are becoming available.
-The average pet insurance claim is now £650/$1000 but claims can run into thousands if your pet develops an on-going condition.
-You might also consider pet insurance to cover the cost of replacing a particularly high-value pet, such as a pedigree show dog, in case it is stolen or dies.
Self-insurance
You could self-insure by saving a set amount to pay for potential vets' bills.
You will need to be disciplined and think about how much you can realistically put aside. The average cost of insuring a cat in a low-risk area is around £150/$200 a year – save that much for 10 years and you'll have £1,500/$2000 plus any interest pay for vets' bills in your pet's old age.
Bear in mind:
You might need to pay the vet before you've saved up enough money to cover it.
If your pet develops a chronic condition it could cost you thousands of pounds and it would be very difficult to find affordable insurance at that point.
Self-insuring can make sense if you have several pets, rather than buying a policy for each of them.
Remember the money you save up is not for routine things like vaccinations, teeth cleaning or worming. It's only for things that you would have put in an insurance claim for.
How do you organise your pets finances? Do you use pet insurance? Have a saving account? or something totally different?
We would love to hear from you