Pet Sitters and Dog Day Cares are becoming increasingly popular in the City. They are a safe way to have your puppy or dog looked after while you are work for the day and are a brilliant solution for dogs with anxiety issues when left alone.
However, it is shocking to me the number of people that drop their dog off totally ill prepared for their day with the pet sitter.
Here are a few things to remember when using Pet Sitters or Dog Day Care facilities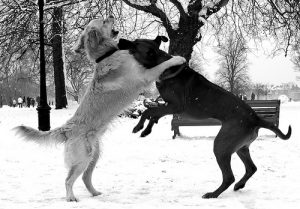 Be Nice
This person is doing this job because they love dogs. Don't patronize them or talk down to them. Give all instructions for your dogs care as cohesively as possible (I recommend writing it all down). They want to do a good job, so make it easy for them. We have all been burned or let down by pet professionals but try not to bring that anger or suspicion to the table.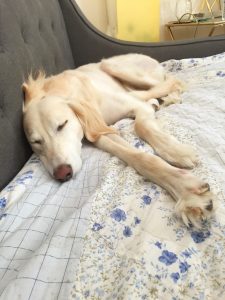 Don't Haggle
Your dog carer has set a rate for a reason, don't insult them by haggling. Do you haggle with your hair dresser or plumber? No. Don't do it to your pet sitter. if they have special rates for long periods or booking in advance, they will let you know. If you can't afford one sitters price, find another that you can afford.
If you work out the hourly rate the pet sitter/ carer is getting for watching your dog for an entire day, it is much less than minimum wage, and it doesn't come with the comfort of medical insurance, home insurance for damages, etc.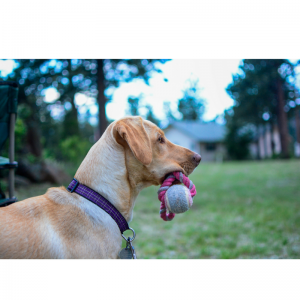 Pack Your Dogs Things
Pack your dogs regular food for their stay (I even portion mine out into daily amounts so there is zero guess work). Also pack your dogs fav treats and chews. If your dog is using pee pads, make sure you pack those also. You can't expect someone that is being paid less than $2/£1.50 an hour to also supply treats and pee pads.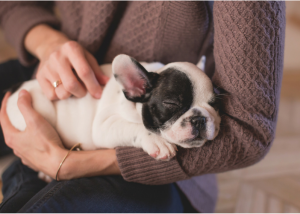 Be Honest
If you dog has separation anxiety issues, make sure your sitter is aware of this. It's not fair to have your dog ruin their house when they step out to the shops or the bathroom. It is also not fair on their neighbors to have to deal with a constantly howling dog if you haven't prepared them for it. No one is going to judge you for being honest about your dogs behavior- but they will sure as hell judge you for not being honest!!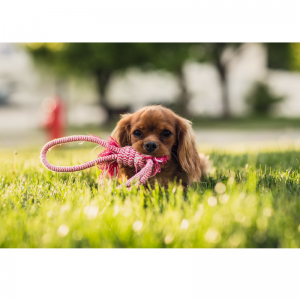 Toilet Train Your Dog
If you dog is not toilet trained, let your sitter know. They may want to use a crate or a baby gate to prevent accidents. You should also supply cleaning products for your dogs mess. Just because this is a dog professional, does not mean that they signed up to spend the day cleaning up pee and poop from their home.
Pet sitters and Puppy Day Care options can be life savers for so many working pet owners, and we love to use them. But just remember that pet sitters are people also and in order to have a good relationship between you and your sitter, please respect them as professionals.