We are huge fans of accessorizing the dogs (a little bit too much sometimes). Bandannas and bow ties are our fav accessories for the summer as they are lightweight and portable, yet add a little touch of personalization to a dogs attire. The amazing team at Urban Pups sent us 4 bandanna collars and leads for the pups to try out.
Our dog's accessories are a reflection of us as "owners" and having fun options to put on Fido just add a little something something to an everyday dog walk.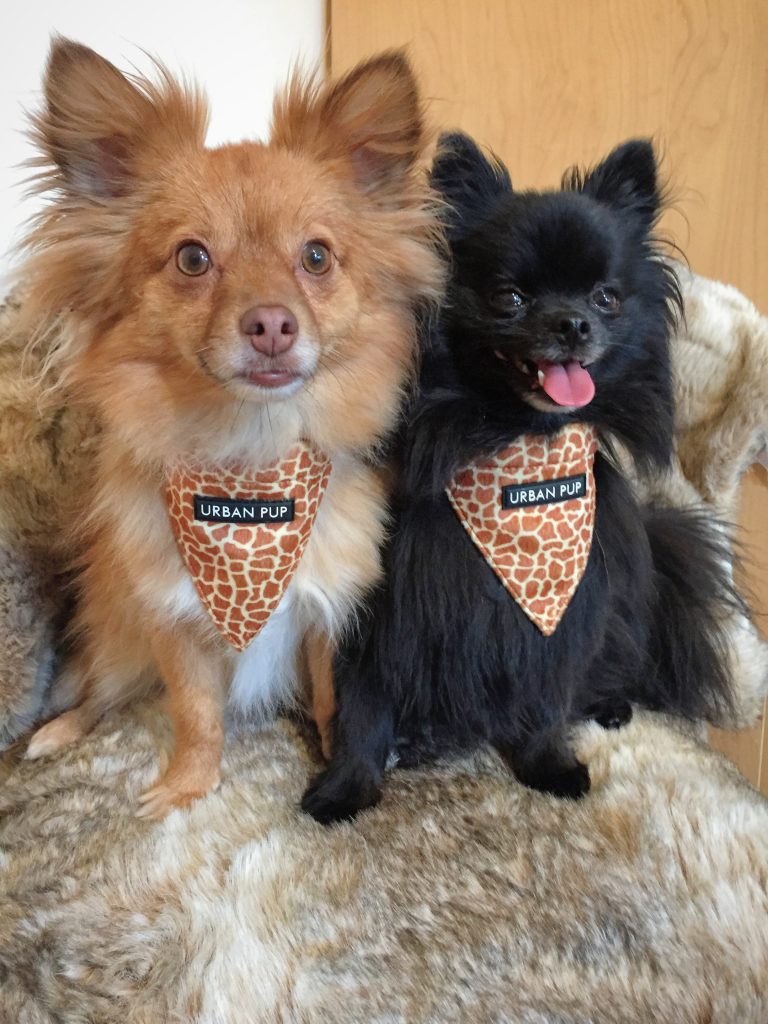 Animal prints are all the rage in fashion circles however as a human, it is something I would shy away from. When it comes to my pups, I can try new styles and switch things up a little bit. And be daring where I would usually be shy.
It was really fun to try these out and I loved that the giraffe print was so soft and flexible. We had zero snags on the poms fur and they were very soft on the short fur on the necks of Chaplin and Houdini.
Thank you so much Urban Pup for the opportunity to try these out. The pups loved them ♥