5 Tips for a Clean Pet Home
Dogs add so much joy to our lives that sometimes we forget the negatives associated with them. Depending on the breed you have, can either make clean up super easy… or a daily misery. Short haired breeds are known to molt less, however wire-haired breeds and terriers are the exception to the rule. I also don't know any pug owners who aren't always fighting a losing battle against dog fur!!! My daily battle with 3 Pomeranians and a saluki results in enough fur to knit a wooly hat… daily!!! Houdini, the shitzu doesn't shed at all.
I love my dogs, and have accepted the fur, dirty paws and bacteria as a part of dog ownership. However, there is still plenty of ways to stay on top of it….unless you own a Labrador or husky, where all bets are off (I'm joking guys!!)
Pet Hair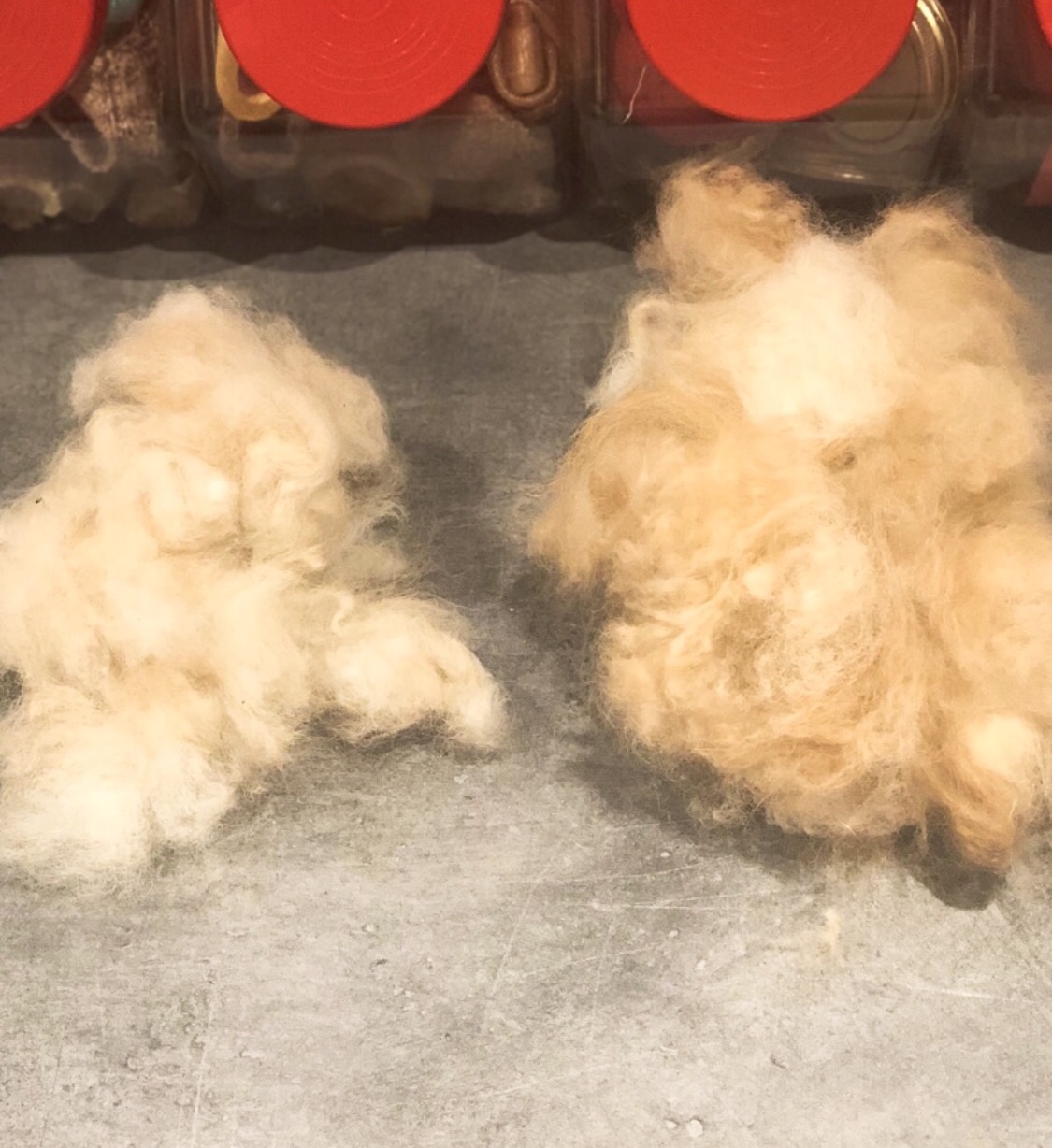 Sometimes pet hair appears in the strangest of places. Rugs, sofa, curtains, chairs, beds, you name it. Fur will get there. etc
Your best ally in the fight against pet hair is a good vacuum cleaner.
We use a Shark vacuum in our city abode as it is compact, has an efficient head, quality filters and has upholstery tools.
Get into the habit of vacuuming the house every couple days to stay on top of pet hair. Pay special attention to under furniture and all the corners. Under the dog bed is an obvious one also.
Clean Dog Bedding Regularly
I wash the dogs bedding twice a week at 40C degrees. Beds can be a breeding ground for lice, fleas, and bacteria. So in order to keep dirt, bacteria and odor under control, I make sure to wash regularly.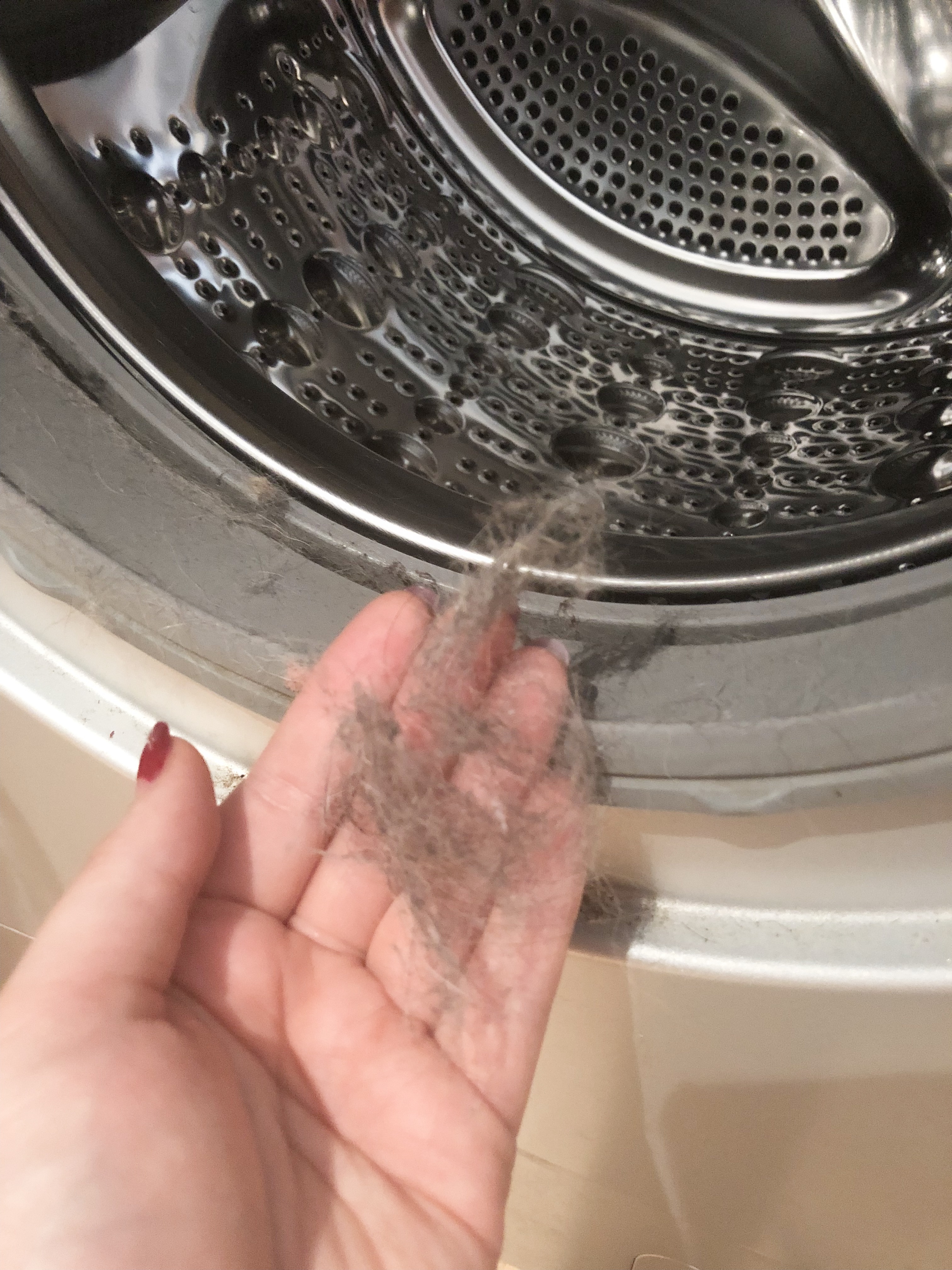 Use a pet wash bag to help keep the pet hair in one place, otherwise your filter will fill up really fast. I have made this mistake sooooooo many times and always end up semi flooding the apartment trying to clean the filter. Don't be me and defo use a wash bag!!
Stray hairs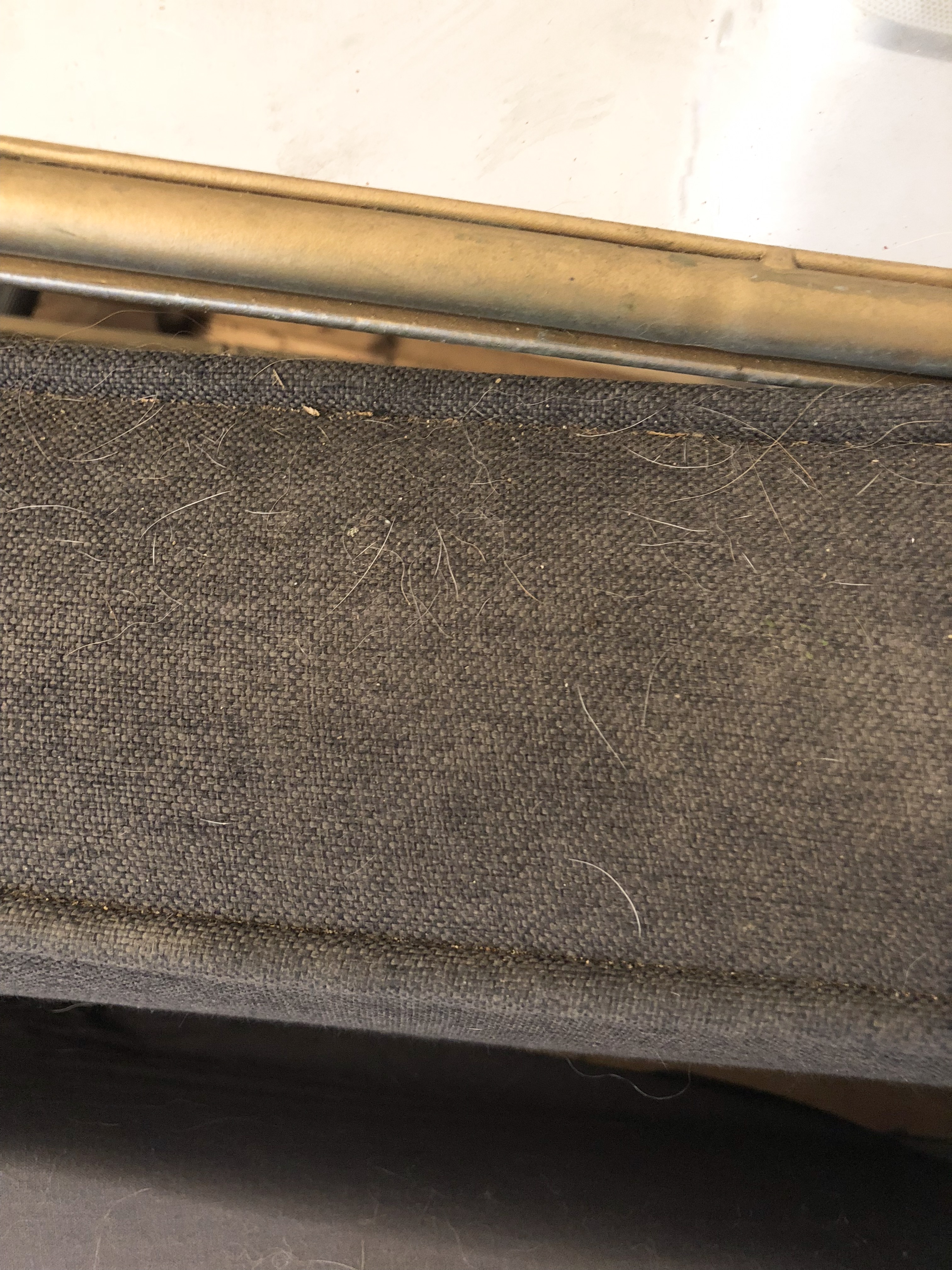 Avoid furniture with a loose weave or fuzzy surface as this can make cleaning up dog hair difficult as it gets stuck into the fabric weave. The new City Dog Expert office has a very cute new sofa which I bought based on aesthetics, rather than practicality. It's already covered in fur and I want to kick myself for such a rookie mistake. Don't be me, and think about your lifestyle (which involves dogs!!)
Dirty Paws
Even the driest weather doesn't stop your dog from schlepping through all kinds of nastiness from the outside world into your clean, city dwelling.
The easiest solution is to wipe your dogs paws as soon as they reenter your home. Personally I don't do that but many city dwellers do. This paw cleaning product is said to be very good, and is portable.
I did try this for a while but lost the will to live after cleaning my 15th dog paw (I may have too many dogs!!), and just went for a nap instead. I just use my swiffer to stay on top of it all and give the wood and laminate a quick going over is much easier for me.

Bacteria
My dogs aren't allowed on the bed or furniture, so the spread of dirt and bacteria is somewhat contained.
However, using pet safe cleaning products to keep Fido clean are a healthy start in the battle against bacteria in the house.

Zoonotic Diseases are a real problem, and keeping your dog clean and healthy is one way of preventing the spread of them. Always wash your hands after handling your pets food. We even use different spoons and bowls for our dogs to prevent any kind of contamination (and we don't have a dishwasher).
I caught Giardia from a sick puppy last year and I am now super paranoid about picking up after poop and keeping the dogs and the apartment as clean as possible.
Bonus Tip
If your dog is white, get all white furniture. If Fido is black, embrace all dark furniture, and don't turn the lights on often