Sometimes being a dog owner is exhausting. I am relatively lucky that my 3 hardly need any exercise and rate pretty high on the laziness scale. However, having said that, I still don't always have time to fulfil my dogs every need and still retain my "humanness" (job, friends, relationships, etc). They can be demanding at times (even though combined they weigh 25lbs!!).
On those days that the dogs need a little more attention I often leave them with a few Chuck It balls so that they can entertain themselves in the apartment and garden. When i have some extra time, I take them to the park and play fetch to exhaust them. And on those days, when it is miserable and rainy, we use the indoor range from Chuck It to play inside without damaging the furniture or having the neighbours complain.

As you can see in the video, Jester loves playing fetch with his Chuck It toy and can play all day, every day. The ease of this "ball and launcher combo" is that I don't have to do much bending and don't have to pick up stinky or wet tennis balls with my hands when playing outside.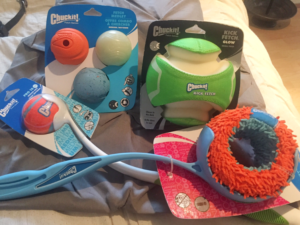 Toys are a great way of keeping City dogs engaged and self pacified. Chuck It has an entire range for indoor play and an even bigger range for outdoor play. It's not often that a company caters for all breeds, all sizes and all lifestyles.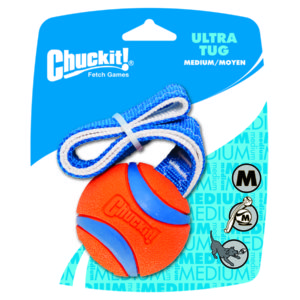 The amazing team at Chuck It UK are giving away a fetch medley, a launcher and ball set, and an ultra tug for one lucky winner and all you have to do to win is answer the following question:
What is your dogs favourite game?
Answer below in the comments. UK residents only. Competition closes midnight, 12th October 2016
This is a sponsored post but all opinions are my own.