Continuing with our dogpreneur interviews, we have the incredible Michael C Barber III who has built the most amazing dog studio under his stairs.
Thanks so much for the Interview, can you please tell us a little about yourself
My name is Michael C Barber III, I'm 33 and married to my beautiful wife Tamira. We both work in the corporate world but when we come home we just like to relax and enjoy each other's company. We don't have any kids yet but we do have 2 cats Halo (10yrs old) & Angel (6yrs old).
Can you introduce your amazing puppy (the inspiration for the project)
Kenji is the new edition to our family and he is a Shetland Sheepdog (Sheltie), who was born March 14th 2015. He is very loving and intelligent and I try to expose him to as many people & experiences as possible. From Rafting, to concerts to outdoor malls to dog meetup groups. (Editors Note: Kenji has more hobbies than most people!)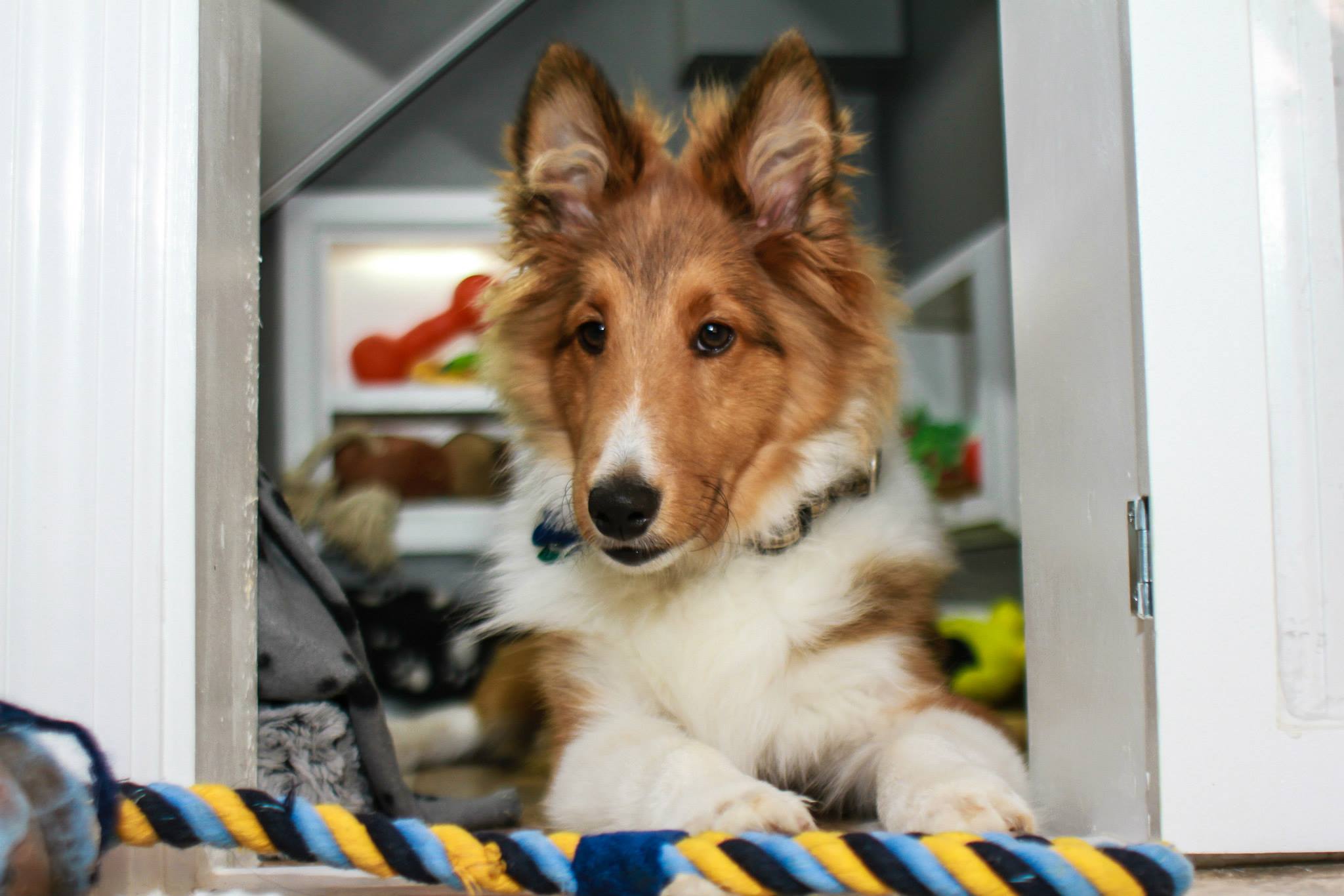 Kenji graduated puppy preschool in July and recently graduated from his 6 week long  AKC S.T.A.R. Puppy Kindergarten class. He has started his CDC (Canine Good Citizen) / TDI (Therapy Dog International) and His Novice 1 Obedience classes. Once these are over, I plan to have him in Agility and Rally classes.
Are you in the construction trade?
I'm not in the construction trade, I'm just a very huge fan of DIY and I'm quite thrifty. HGTV and DIY channels are our most watched channels so they are always giving us inspiration. I figure if I can learn something, then there's no stopping me from completing the task. I'm actually a computer geek, I currently work as a Web Developer for a major healthcare company. I picked up woodworking as a hobby after we bought our first house and became homeowners. I'm very fortunate to work at such a wonderful job. I get to work from home 4 out of 5 days a week. This schedule has been so beneficial to us, because I'm able to spend so much time with Kenji. I was able to catch most puppy problems early on when he was 8-10 weeks old to the point that now we have no issues at all with him. He was potty trained in less than 2 weeks, and was trained to ring a bell when he needs to go outside. He doesn't eat shoes/clothes, drink out of the toilet and doesn't bark at cars or walkers outside.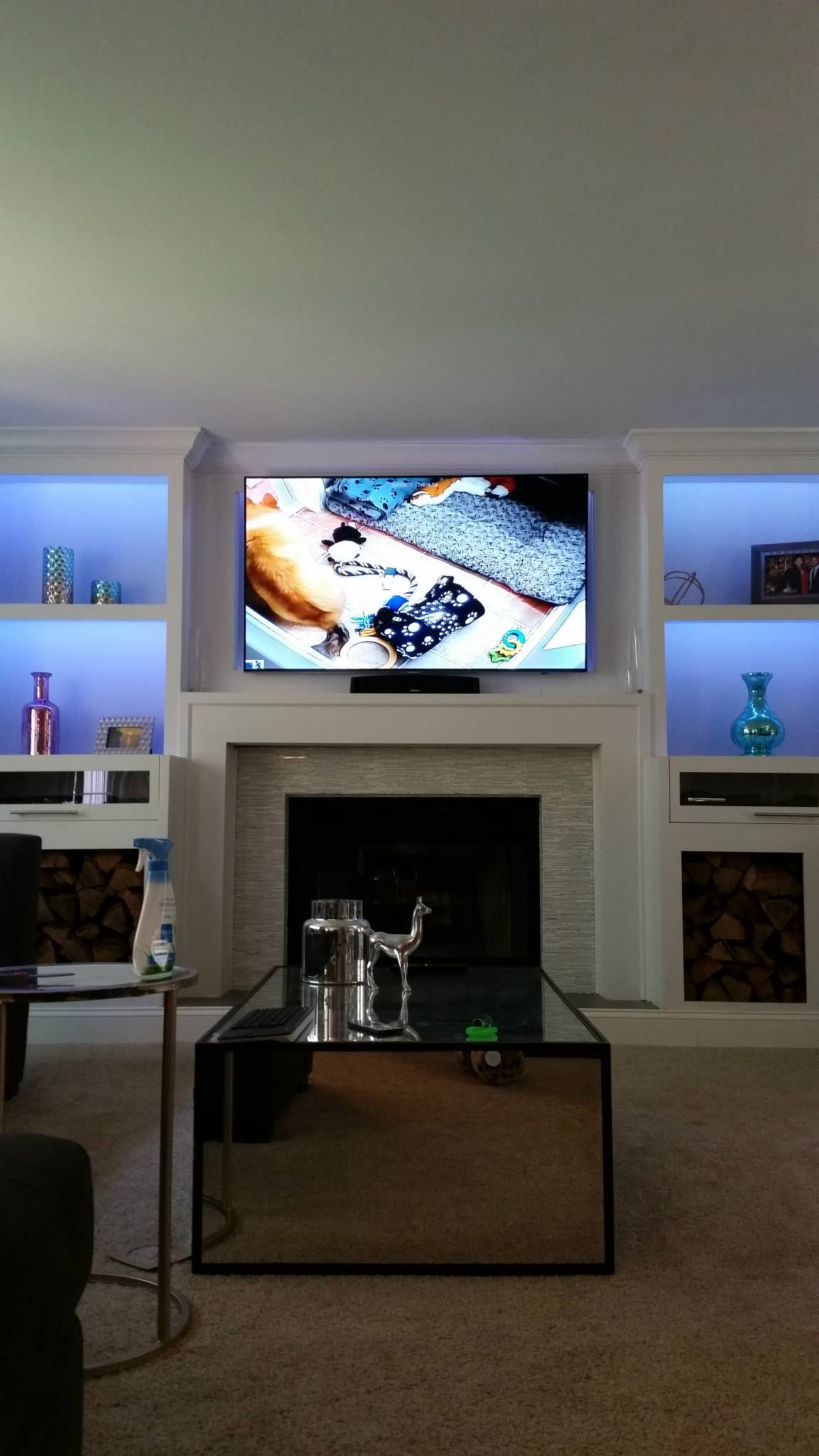 Is this your first DIY?
This is not my first time building something like this. My first real project was an ambitious living room makeover, tearing out the original fireplace, and building a new one with built-in bookshelves, cabinets, media cubbies and lights which I finished in February. That took about 3½ months including a 2 week lazy break around Christmas and holidays.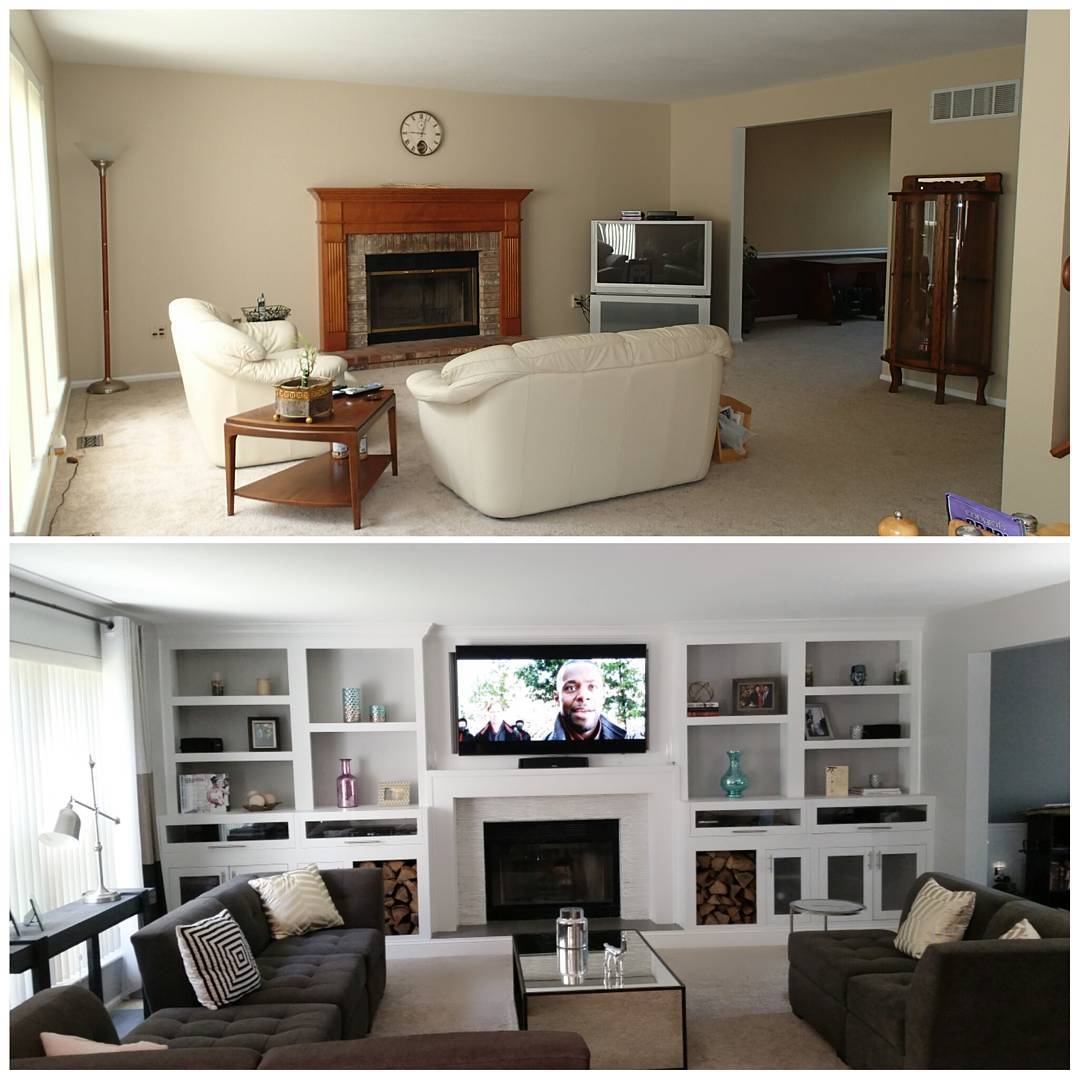 Is your other half supportive of all the projects?
My wife is so funny, you see, there are steps to getting her "on board" with my projects. I have to get my presentation and the wording just right, have pictures or a sketch of my vision available, be ready to answer any questions that she has, and be enthusiastic enough to get her excited about it. It's a very delicate pitch process haha. This is why I call her congress: If I get the Yay vote, the project will commence, but if I get the Nay vote, it's back to the drawing board for me.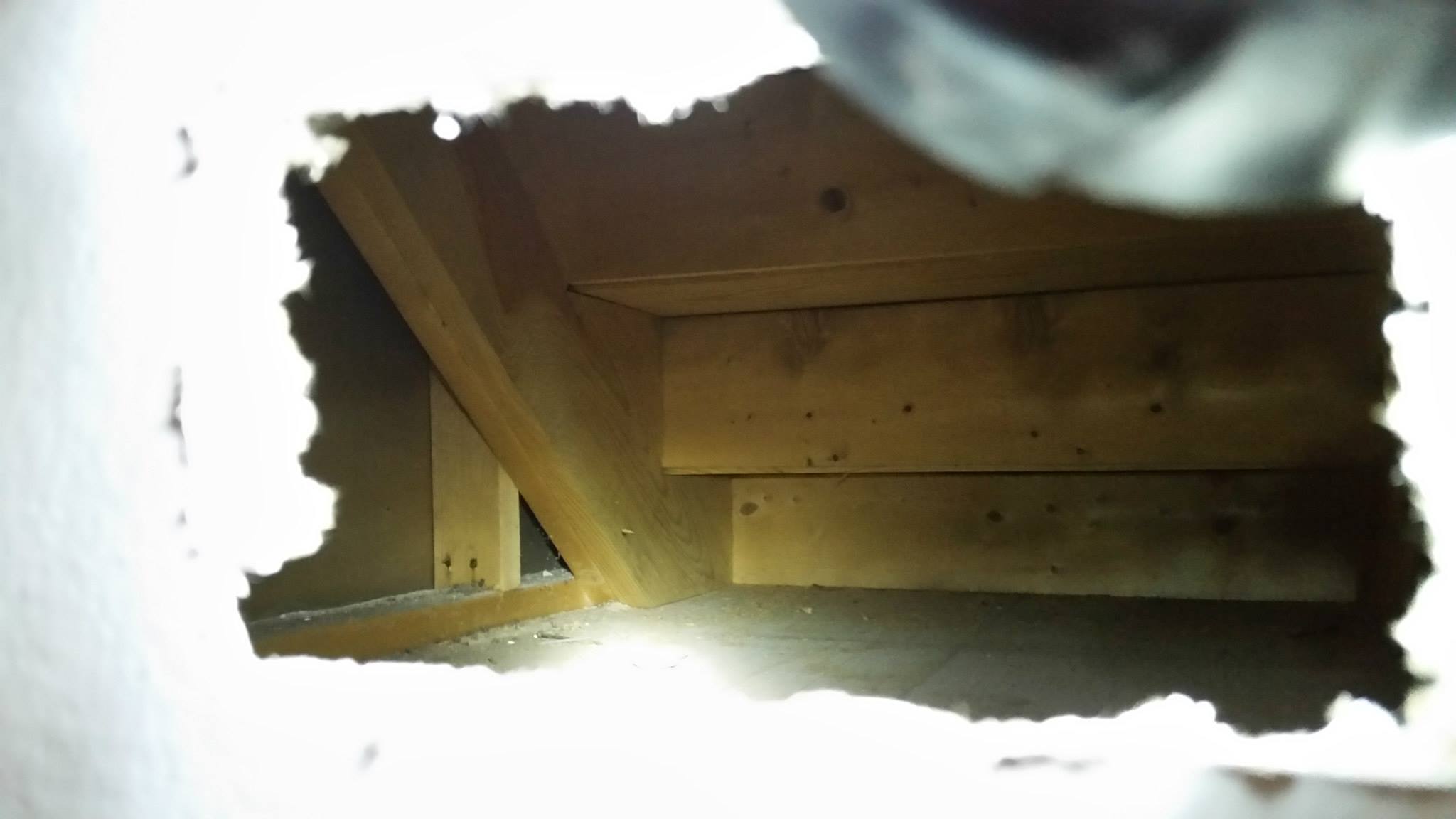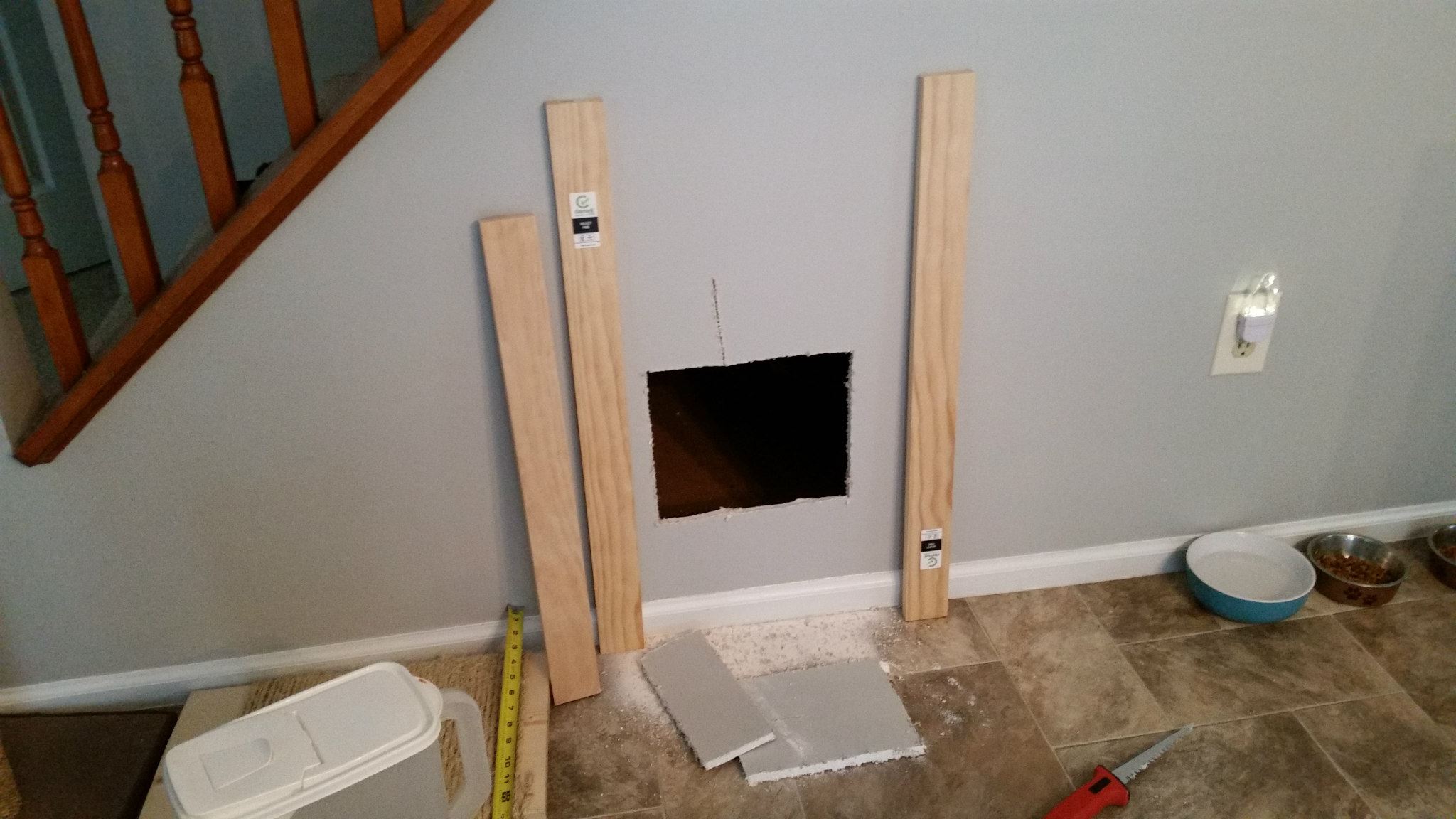 This built-in dog kennel was one project that got the Nay vote early on. I pitched it to her right after I finished the living room fireplace build in February and I was shot down almost instantly. Congress stopped me in my tracks.
I knew it would be a great idea, but my wife hadn't realized it yet, so I had to wait. Fast forward to mid-June, we've had our puppy for almost 2 months and Tamira was head over heels for him and would say yes to anything regarding Kenji. This is when I swept in with the kennel idea again (prepared this time), and congress Approved!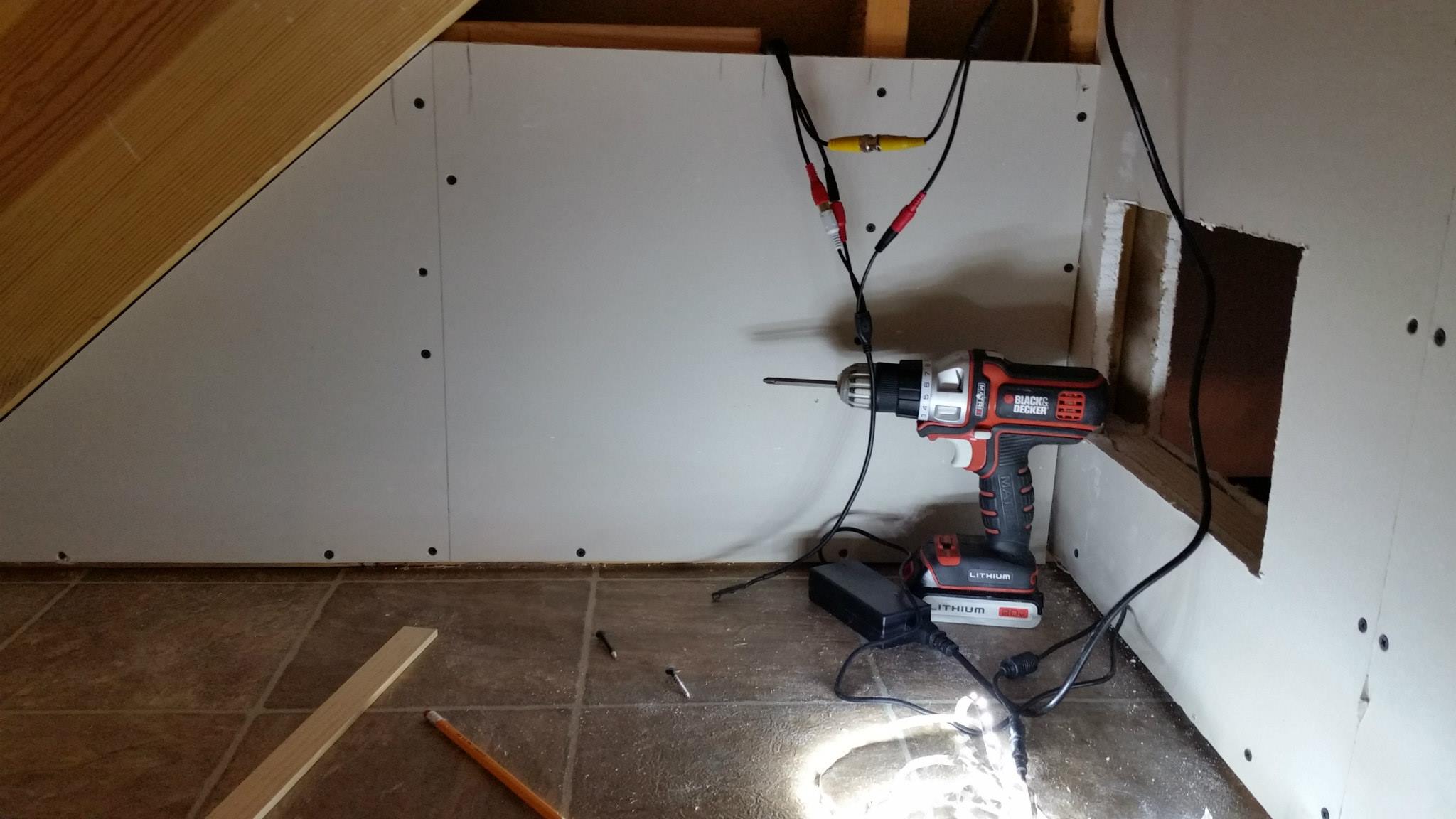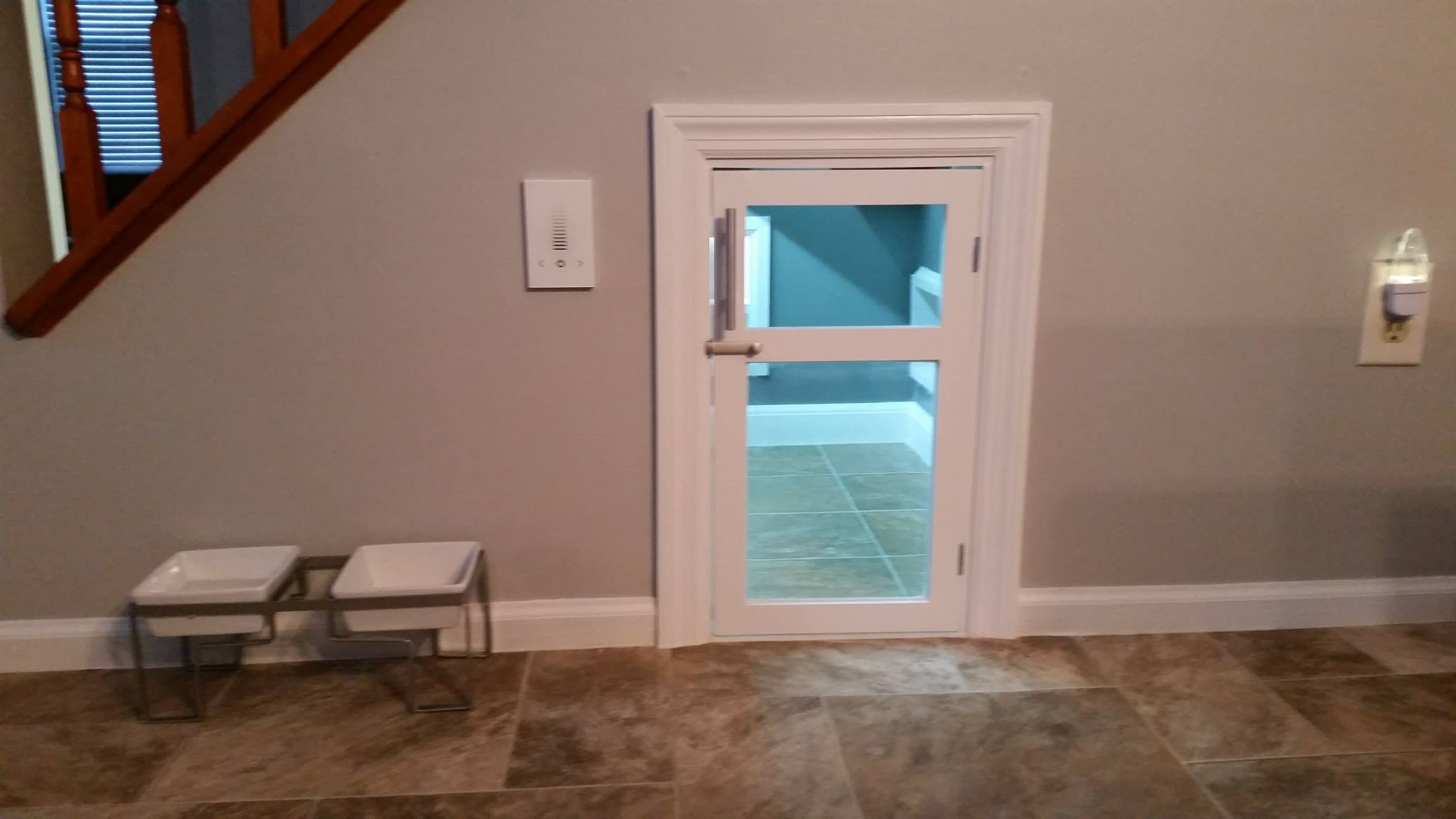 How long did the project take?
The kennel project was scheduled to last a couple of days, but took almost 2 ½  weeks because I kept changing my idea and adding new tech upgrades. For example instead of a lightbulb (they get hot), I opted for LED lights, then instead of a normal light switch (too traditional) I opted for a touch dimmer switch which was just plain cooler.  That is where my wife gets frustrated with my projects, because they run longer than they really should, because I want things to be "perfect".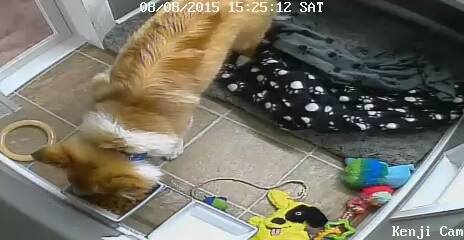 My wife's most constant questions are "When will this be done?" or "Can I just move these tools over here?" "Are you almost finished?" "Is it going to look like THAT when you're done?"  "It sure would be nice to sit in my ( fill in the blank  ie living room, kitchen etc.), again ."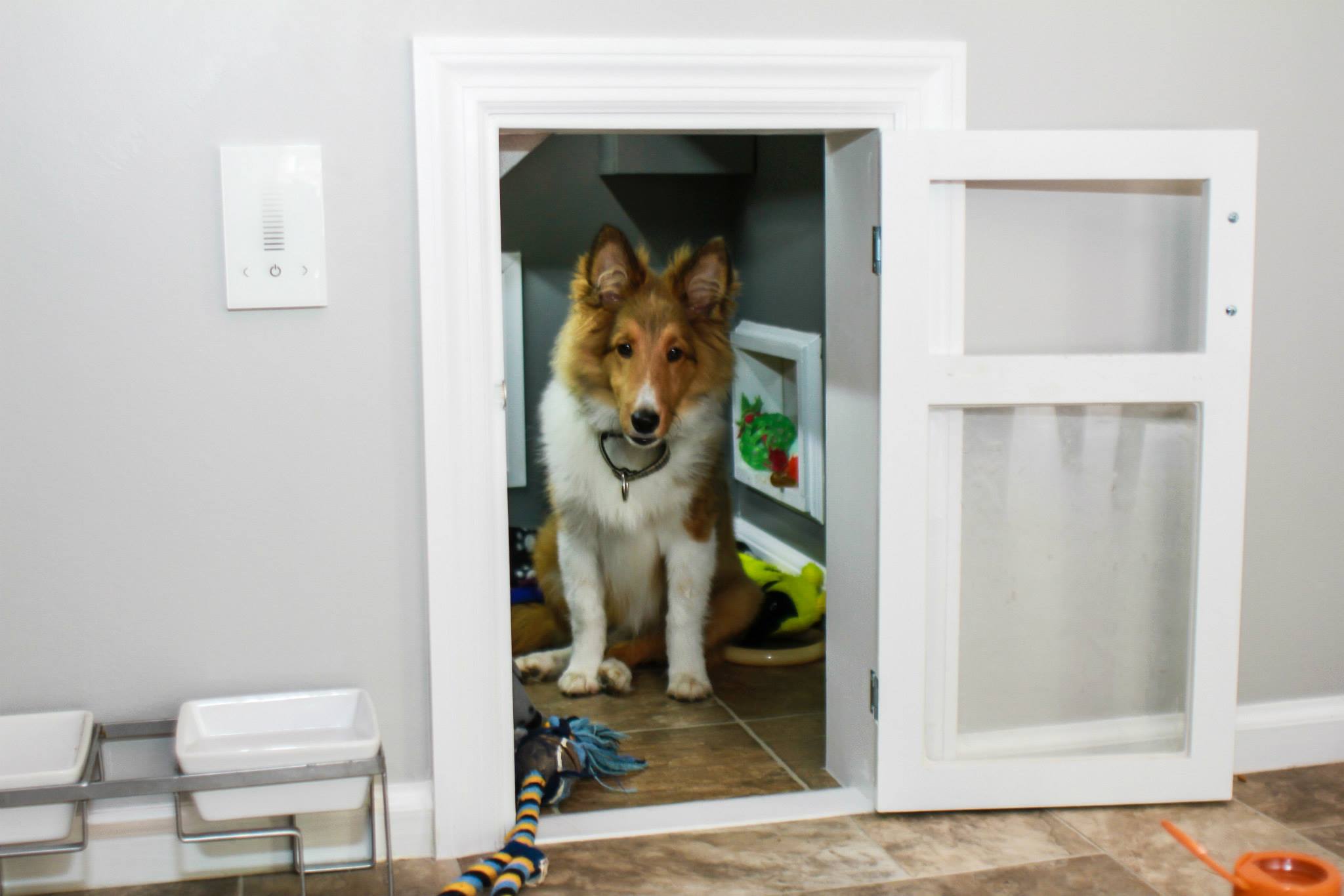 So what is next for you and Kenji?
As of this interview I am on a project hiatus because she wants to enjoy a sawdust-free house for a couple more weeks, haha. But all jokes aside, she's really supportive and it's nice to know that she trusts me to build something great. When it's finished she's always happy.
Next spring I plan on making our backyard dog friendly which is going to be a huge makeover with fountains, potty area with drainage system, sandbox and more.
Thanks so much Michael and Kenji, what an inspiration you both are