Halloween is shortly approaching and I for one LOVE dressing up for parties and trick-or-treaters. Why should our pets be left out of the festivities?
Now, not all dogs like wearing costumes so make sure you order the outfit nice and early so that Fido has the opportunity to get used to it with lots of positive reinforcement. I always make sure my dogs have at least 2 weeks to get used to any "outerwear" or costume before I take them outside with it. Use lots of treats and encouragement to make it a pleasant experience for Fido.
Lion Costume $9.98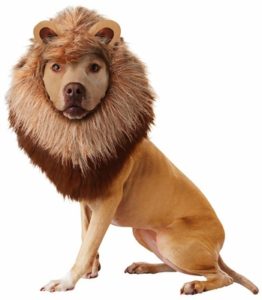 Nothing is more badass than the King of the Jungle, so this costume is perfect for any Simba wannabe. Perfect addition for any The Lion King fans as nothing is more Halloween than taking your lion for a walk!!
You can purchase the lion costume here 
Skeleton $19.99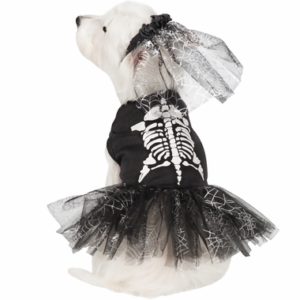 What says Halloween more than skeletons? This costume is not only adorable, but also glows in the dark so perfect for Trick or Treating at night time. It reminds me of The Corpse Bride
You can get hold of this adorable skeleton here
Spiderman $12.99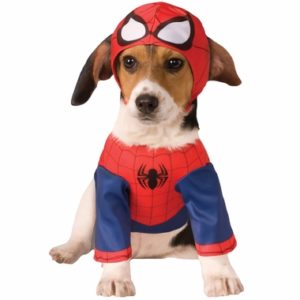 With super heroes being all the rage this year, why should Fido feel left out? Spiderman is the perfect companion to any super hero party. Just keep an eye on Fido while wearing this as the costume may go to his head and he may try and climb walls
Spiderman is on sale here
Star Wars Imperial Walker $22.99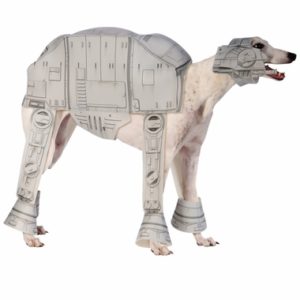 We absolutely love this costume for long legged dogs. It would be a perfect addition if the family were dressing up as any of the Star Wars characters. I can just imagine a happy Darth Vader family with their matching dog
Want the best costume in the Galaxy? order it here
So that's our roundup of our fav Halloween costumes.
What will you and your dog be this Halloween?