Keeping Everything Clean with Kleen Pet
At the moment, we have a full house. Not only do I have my 3 dog, but I also have a huge Saluki foster dog and a Pekingese foster coming tomorrow. Life at the zoo is exhausting and fun, but also messy.
My 3 are inches off the ground so their entire underside gets filthy while out on a city walk. And while the Saluki doesn't have the same problem, he has a habit of peeing on himself when he lifts his leg!!! Gross.
With the weather changing and rain becoming the new norm, it is also hard to get on top of the muddy footprints and wet dog smell. Our solution for all this mess is to use Kleen Pet pet cleaning wipes in an effort to stay on top of all the mess.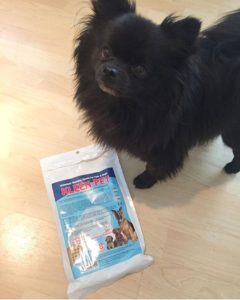 The good thing about the Kleen Pet wipes is that they are sturdy and don't disintegrate in my hand (like a few cheaper brands we have used)
They are also natural and fragrance free so I don't have to deal with any artificial smells or odors. They are also convenient and portable. I have a packet in my car, in my dog walking bag and another one by the front door so that no muddy foot prints or dirty dogs get the apartment dirty.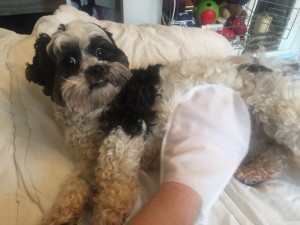 KLEEN-PET contains Aloe Vera for Healthy fur Dimethicone which can help reduce tick and flea infestation. Commonly used in flea collars, insect repellent and human head-lice products. Provitamin B5 nourishes the skin and gives the hair a healthy shine Allantoin removes dead skin cells Vitamin E nourishes the skin Neutral PH
We have found this brand more economical that most other brands and I can clean the Saluki, Folly, Jester and Houdini with the same glove by using both sides and turning it inside out.
Have you tried Kleen Pet?
How do you keep your dog clean?