It's super last minute as today is already Valentines Day and I forgot to buy the pups a special "I love you" pressie. So I made these super last minute Peanut Butter treats for them.
Peanut Butter Energy Balls for Dogs
There treats are soooooooooo easy to make and are cheap and healthy. The best thing about them is that you can eat them also. Perfect treat for both dog and owner. We also make these for long days out or hiking adventures. These are rich in protein so expect a fun filled energy boost for your dog
Ingredients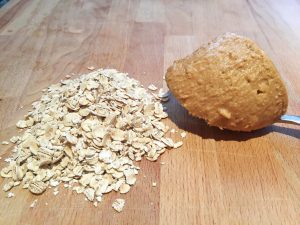 1 tablespoon crunchy peanut butter
3 tablespoons of oats
Method
Mix the Peanut Butter and Oats together in a bowl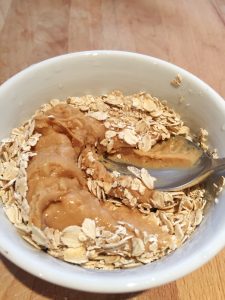 Once mixed, roll the mixture into bitesize balls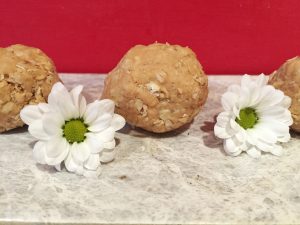 Feed 1 per day per dog, and 18 per human (they are super yummy after all)
Sometimes we vary the recipe and add 1 tsp of honey, or dried fruit and nuts (make sure they are dog safe) and also carob nibs.
What did you get your dog for Valentine's Day?