As someone with an elderly dog that sadly has to be put to sleep soon, this guest post by Cat Henstridge is perfectly timed. I saw the meme on social media, and was disgusted by it
Recently a meme has being doing the rounds on social media purporting to be from a vet, begging pet owners to not leave their best friends in their final moments and discussing how distressed animals get if people choose not to stay.
This upset me on several levels and I felt I had to speak out.
Firstly, I am extremely doubtful this was genuinely written by a vet.  I would be shocked if any of my colleagues, from anywhere in the world, would be so judgemental of pet parents.  Also, they would know that in fact the vast majority do stay until the very end, no matter how hard they find it.
Secondly, the decision to end a beloved pets life is a very personal one, even if it is the best and kindest thing to do.  Some owners do want to stay and some do not. Either choice is absolutely fine. Your pet will not be alone of you decide to leave, the vet and a nurse will be with them; giving all the cuddles and love they could desire.  In fact, if you are very upset, it can be better if you do cover them in kisses and then leave. They do not know what is happening and they may find your distress very unsettling and start to worry because of it.
My advice is to have an open and honest chat with your vet, or vet nurse, before you come to that final day.  Very often our pets get old and sick and we know that their time is coming and even though it can be extremely hard, planning beforehand will make everything much easier.
The procedure itself is very quick and peaceful. The medicine is usually given into a vein in the leg and your pet will experience nothing more than the tiny scratch of the needle or catheter.  Occasionally it may be injected into the abdomen, or we might sedate them beforehand. Vets will always tailor their approach to the individual animal, to ensure it goes smoothly.
For your pet, the feeling is simply one of falling asleep. It is also important to remember that they have no idea what is happening and have no concept, or fear, of death.  It is us that have to suffer that on their behalf.
Most clinics book you in at a quiet period of the day but if you have a particular time in mind, do let them know.  You can request a home visit if you prefer, but this is likely to be more expensive. If your pet becomes anxious at the vets, please tell us and we will do everything we can to ensure your experience is as calm as possible.
It is also wise to consider what you would like to do with their body afterwards.  You can take them home to bury, but this can be difficult with larger animals and sometimes there are local restrictions preventing this.  Most pets are cremated and there will be an option to have their ashes returned to you. This does carry an extra charge but it can be extremely comforting for some families.  There will be various options for caskets from most crematoriums and taking the time to chose your favourite, is very important.
There are also other ways to treasure their memory; taking paw prints (in ink or clay), keeping locks of their hair, or framing your favourite photograph.  You can even have jewellery or ornaments created from their ashes.
However you decide to honour your pet, take the time to think about them, the wonderful times you had together and what a fabulous life they had.
Finally, I want to let you know that it is very normal to feel guilty and conflicted.  To decide to end the life of a beloved companion can seem like a betrayal but in reality it is a gift and a blessing.  When we cannot control their pain, when their life becomes a struggle and not a joy, when the bad days outnumber the good, we can release them and let them run free.
It is also normal and natural to grieve, often as much as if you had lost a human family member.  Our pets mean a great deal to us and they give us so much. When they are gone they leave a big gap in our lives and it can take a long time to come to terms with that.
Remember, they are never 'just' a pet and we, as your vets and your support, are here to help you, and them, right up until, and beyond, those final moments.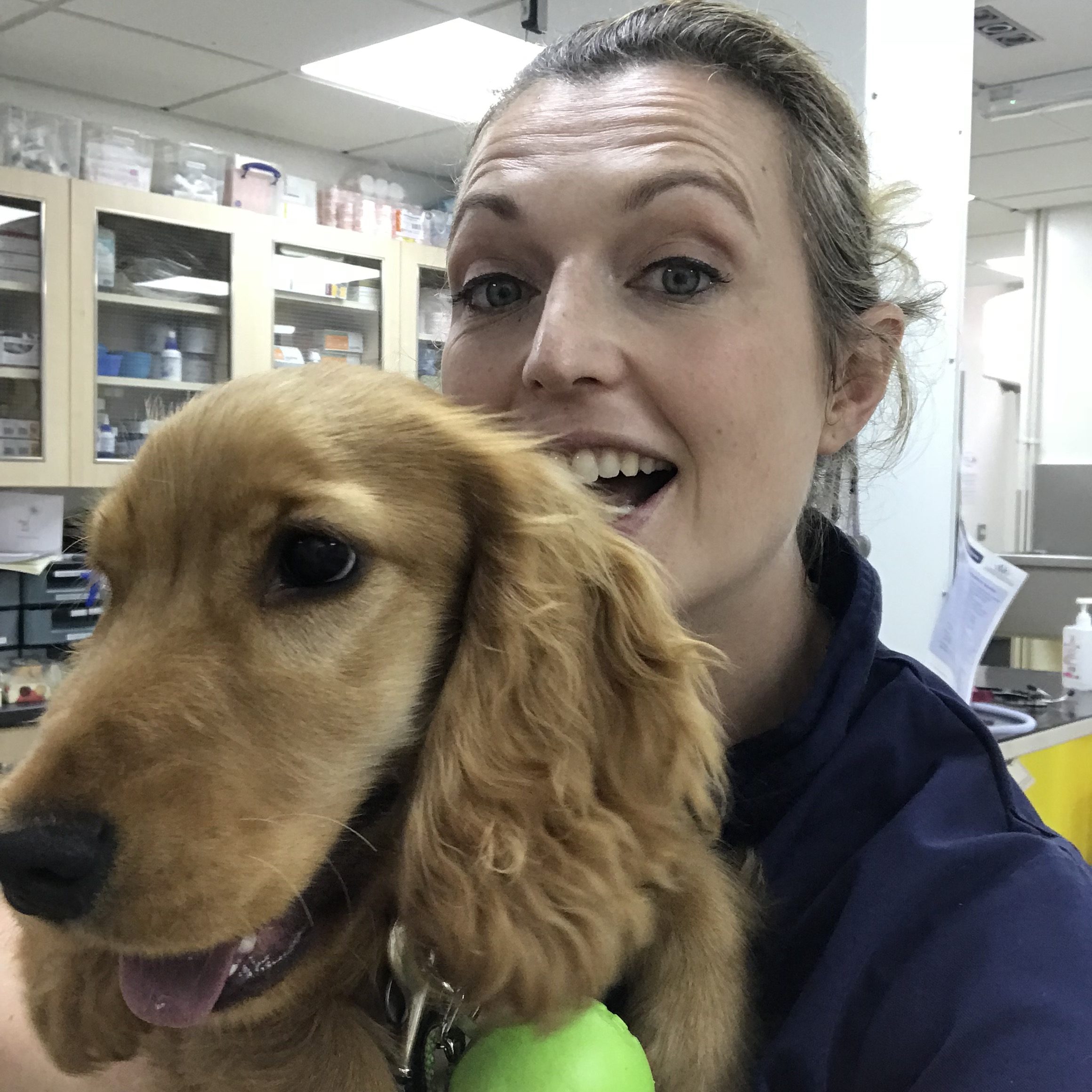 by Cat Henstridge BVSc MRCVS
@cat_the_vet