While we did receive this product in exchange for a review, all opinions are our own
Companies are starting to take note and realizing that our dogs are important to us. Yes we love being with our dogs as often as we can, but we have to work in order to indulge their lavish lifestyle 😉
The rise and rise of pet ownership has sadly coincided with the rise and rise of working hours, meaning we are away from our pets for longer periods during the day. With the distance from our canine companions, comes the inevitable feeling of guilt for being so far away for so long. Yes we have pet sitter, doggy day cares and dog walkers available for our city pups. However, none of these make up to being able to actually see our pup relaxing on the sofa with our own two eyes!!
Petcube has come to the rescue with their incredibly designed treat dispensing pet camera Petcube Bites
, and smaller camera with controllable laser pointer Petcube Play .
The Petcube we have is the treat dispensing cube that not only looks amazing in my apartment, but is discreet enough to make me not look like a crazy dog mama who is stalking her dogs every move !! But let's be real. Nothing happens in my house without me knowing about it…..that rule applies to the dogs also!
The joys of being a Petcube "owner" are that I am able to see what my dogs are up to at all times. It is super easy to set up. I mean it was super easy. I downloaded the app to my phone, and synced to my Petcube and wifi, and I was ready to rock and roll.
Being the dog stalker caring dog owner that I am, I like to keep an eye on the pups while I am out and about. I love knowing that I can just glance at my smart phone to see if they are ok, and (if they are being extra adorable) I can let them know by talking to them on the 2 way speakers.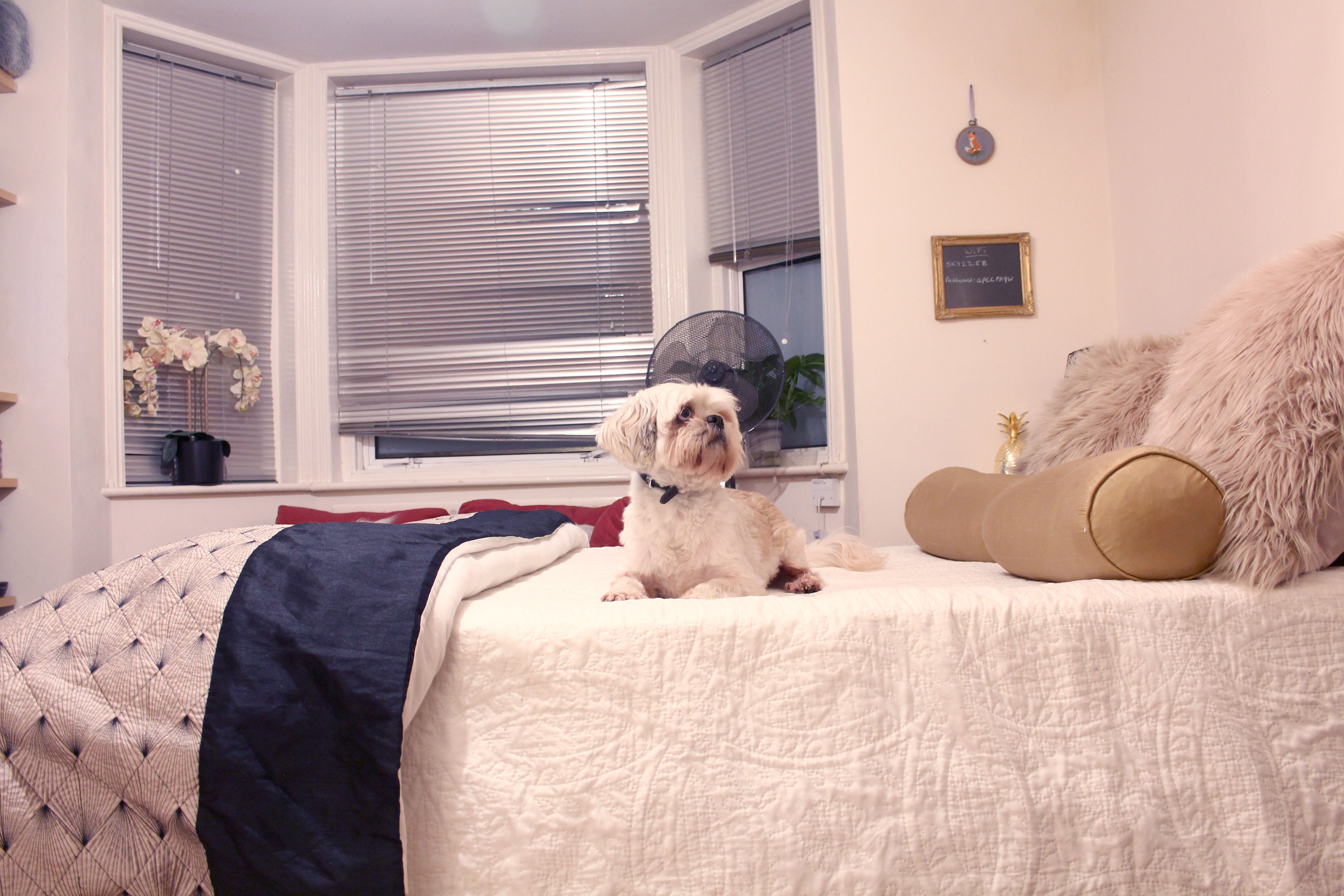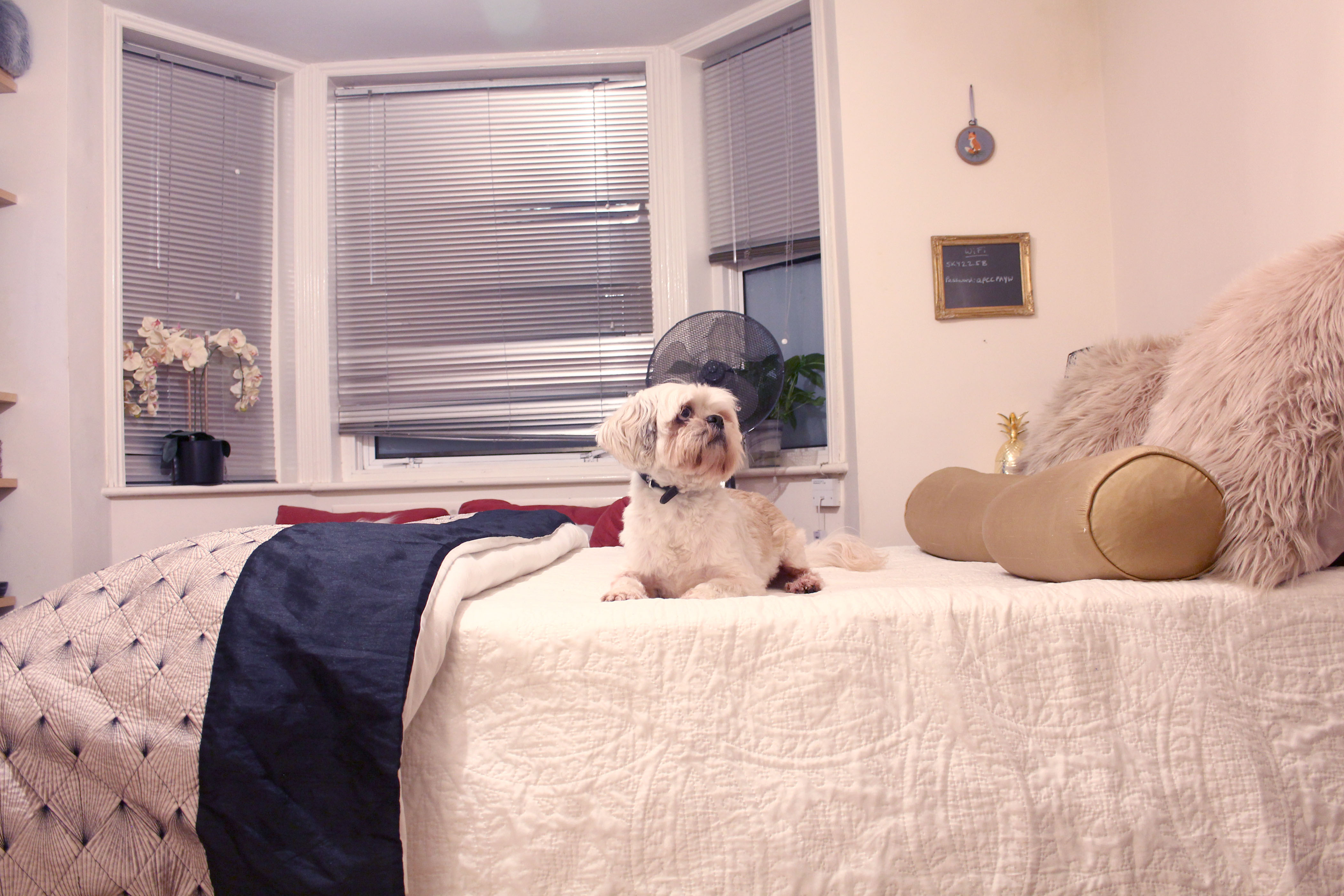 I can also tell them off when they sneak onto the bed like Mr Houdini did in the above picture. The 2 way audio is useful 😉
When the dogs are being adorable and I can't give them a suffocating squeeze, I can throw treats for them for being good (Not you Houdini!!). Its really a lovely feature that I can both verbally praise the dogs for doing something good, and reward them instantly. It's really perfect for toilet training Broadway as I can reward her toileting in the right place even when I am not there. It also holds a considerable amount of treats so I do not have to refill it daily.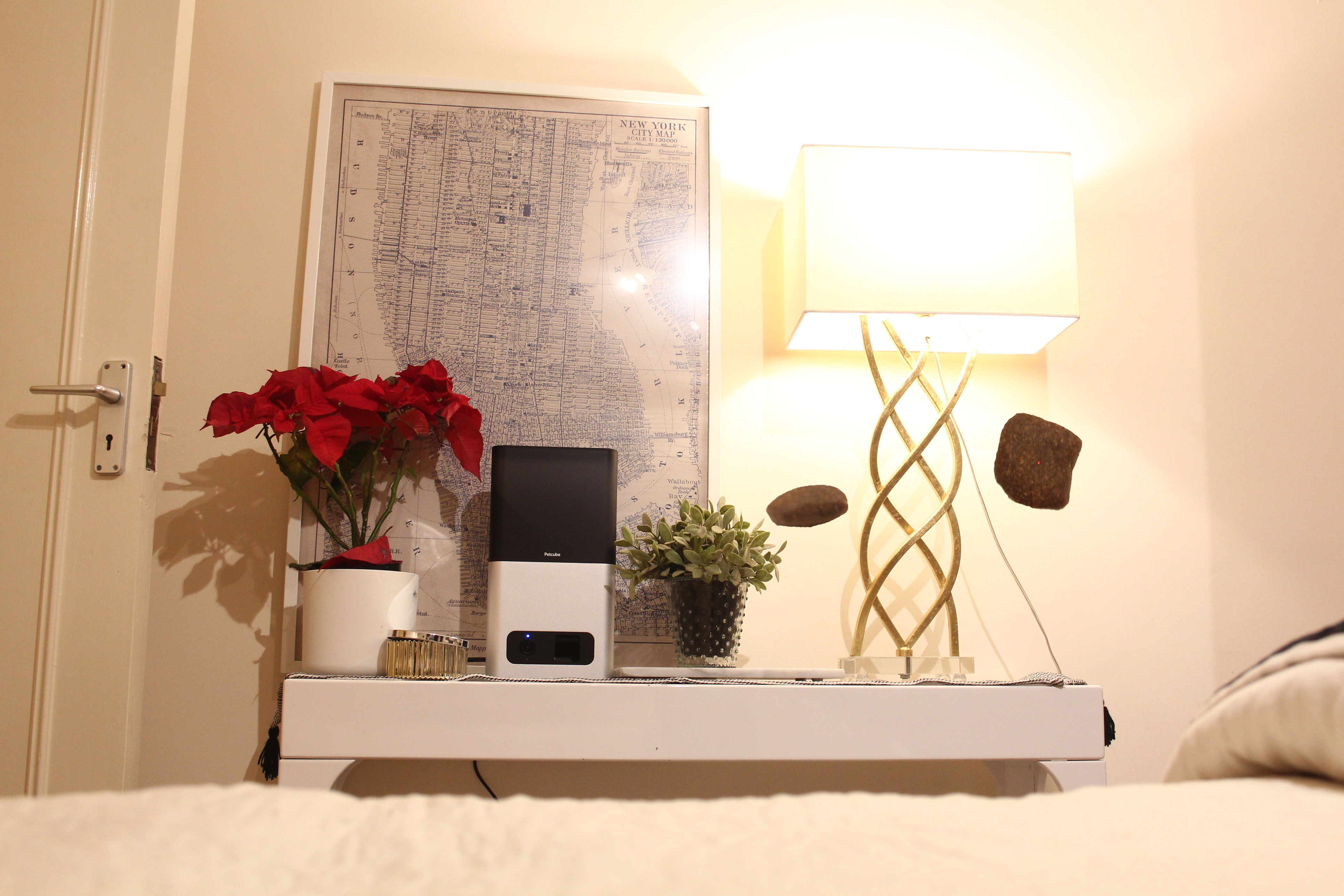 The Petcube system sends me alerts if there is any movement or noise, so I can see who really is being a naughty puppy (again, I'm looking at you Houdini!!).
One of my fav features on the Petcube is that I can stalk other animals connected to the Petcube network. Every user has the option to make their device public or private and there are many rescue groups with Petcubes that allow you to play and interact with the shelter animals via the Petcube. The shelter cats especially love the laser options. I spend waaayyyyyyyy too much time playing with cats in rescue shelters around the world.
I love Petcube Bites
and am already saving up to add additional units for the other rooms of the house.