THERE WAS A TIME WHEN A DOGS ONLY HOME WAS A KENNEL OUTSIDE.
THANKFULLY THINGS HAVE CHANGED AND OUR PETS ARE NOT JUST WELCOME INSIDE, THEY ARE THE KING OF THE APARTMENT!
IN THE CITY, SPACE IS A PREMIUM BUT THIS LITTLE LONDONER HAS MORE SQUARE FOOTAGE THAN MOST PEOPLE.
LV Poms are possible the most famous Pomeranian double act to hail from Essex, UK. Louis and Vinnie live up to the Essex stereotype with a lifestyle more glam than most humans I know. Luxury accessories? Press events?, own clothing line? You name it, these boys have it all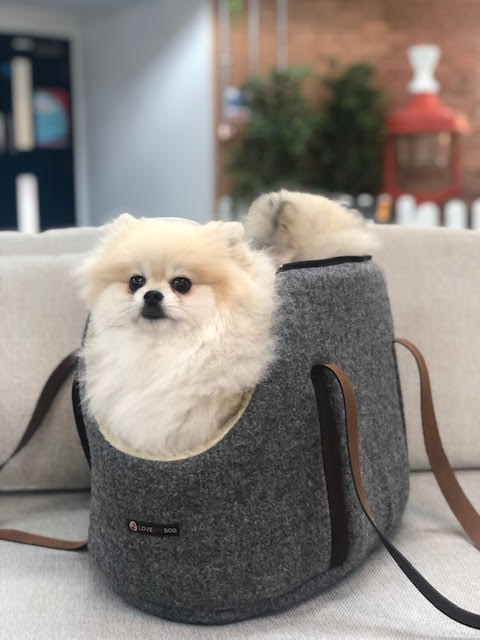 What makes L&V different to most dogs in the city?
Well we work in the city, so travel in every day and Louis & Vinnie make new pals on our commute all the time. L&V are never alone as they always travel together and get attention from our home in the country to our desk in the big city. "Excuse me mate, can i take a picture of your fluffy dogs, my bird would love them!" is a general comment we get.
What is the most difficult thing about having a dog in the city?
Travelling when our limo is busy…Some people like to pet and stoke L&V, but wont allow us any space or the ability to sit down. Lucky L&V are hard as nails so they can put up with the smelly hoomans!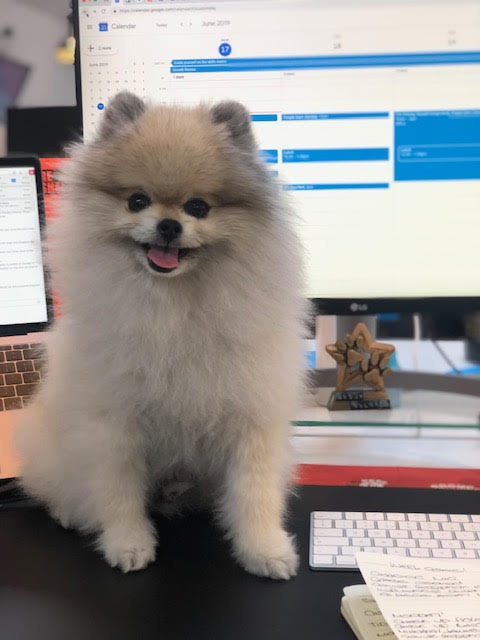 What are L&V 's fav things to do in the city?
Shopping! We can seem to get into most shops – even the ones that aren't dog friendly, as we get a huge "aaaaaaawwwwwww" when standing in the door way. They are the key to the city! GRAB YOURSELF A POM! or come shopping with us! LVPOMSTYLE

Would you sacrifice L&V 's city life for a country estate?
Well yes, as we dont live in the city just work there… Make the dolla dolla and then RUN HOME to the green land! We prefer sheep and cows to the animals you can find in London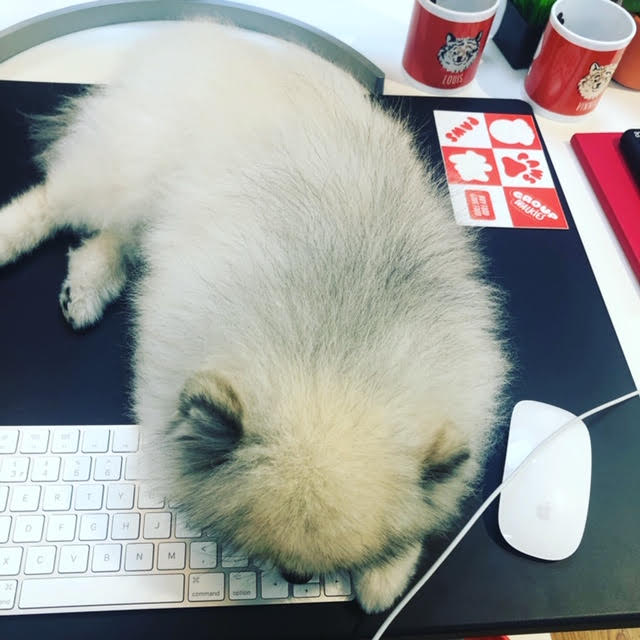 How have L&V changed your life?
Louis and Vinnie came into my life just as it hit rock bottom and i had no idea that they would be the answer to making things right again. Having two best mates who are with me all the time and only give me one feeling – love. and that is something i will be eternally thankful for. Even though the boys are small and fluffy, i feel very strong when im with them, physically and emotionally. They will never understand how much i love them.
What is a typical day for L&V ?
6:30am wake up call, downward dog and straight out for trip around the garden. Back in for a hair brush and a breakfast! leave the house around 7:30 head to the station and jump on the train into London! Arrive at the office, and get morning cuddles from most office hoomans and then Louis will sleep on my desk while Vinnie sleeps under the desk… They are tired after the commute. Then they walk round the office getting treats until lunch, where we go get more attention while grabbing some snacks! Then they attend all my meetings with me.. Louis needs a chair at the table while Vinnie is happy on the floor… Then maybe some shots for the gram and more meetings until its home time. Then we head back out of the London with a another day done!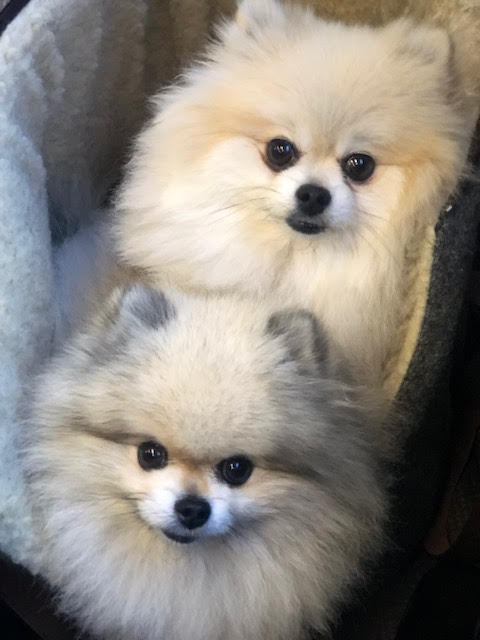 Are L&V pampered, spoiled or perfect?
YES TO ALL OF THE ABOVE! BUT…. I am also a massive advocate for letting your dogs be dogs and running about in the park! + Having a bigger wardrobe than me… Just run in the park in style…After starting our own dog clothing line WelshRussian, its very difficult to not make sure they have one of everything for their own life style!
Where can people find L&V online?@LV_POMSwww.lvpoms.com