Dogstival- a festival for dogs and dog lovers
NEW FOR 2019
Dogstival is a new boutique festival for dogs and dog lovers… hosted by nature-loving TV presenter Chris Packham, CBE… set in the heart of doggy paradise the New Forest… and complete with its very own BEACH!
"If a dog could have the best day of its life, it would go to Dogstival"
Saturday 18th & Sunday 19th May 2019, Pylewell Park, New Forest
Dogstival Display Arena | Dog House Behavioural Stage | Get Your Paws Involved Activities
K9 Aquasports Pool | Dog-Friendly Beach | Chill Out Den | Live Music
Artisan Food | Vintage Fun Fair | Shopping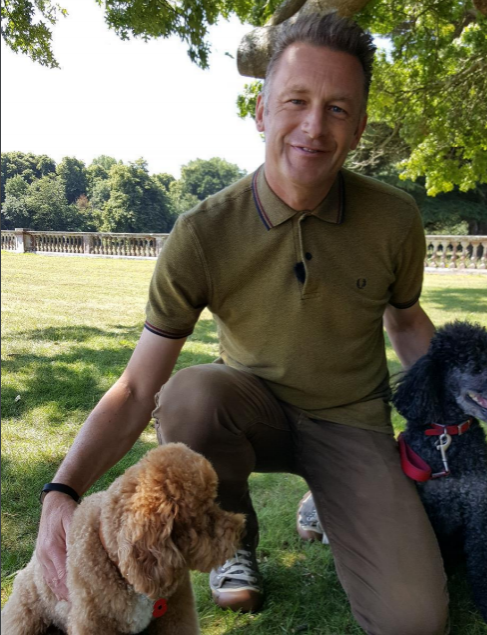 Reward your dog with their best day out ever at Dogstival, an exciting new, boutique-style festival taking place 18th and 19th May 2019 in doggy paradise, the New Forest. Set in the stunning surroundings of the Pylewell Park Estate, Dogstival will be hosted by Chris Packham – local resident, TV presenter, renowned dog lover and recent recipient of a CBE in the 2019 Honour List – and promises all the ingredients for a fabulous day out for you and your four-legged family member. There's even a glorious dog-friendly beach, which is a first for a UK dog festival!
A celebration of the joy dogs bring to our lives, visitors can expect dazzling displays, activities to try, delicious treats, fantastic gifts, experts talks and more, in the heart of one of the UK's most dog-friendly areas. With the help of celebrity naturalist Chris Packham, Dogstival also intends to help owners discover more about the mental and physical wellbeing of their furry friend for a happier, healthier future together, as well as developing a greater understanding on what it takes to be a responsible pet owner in precious environments such as the New Forest – a haven of dog-friendly woodlands, forests and coastline.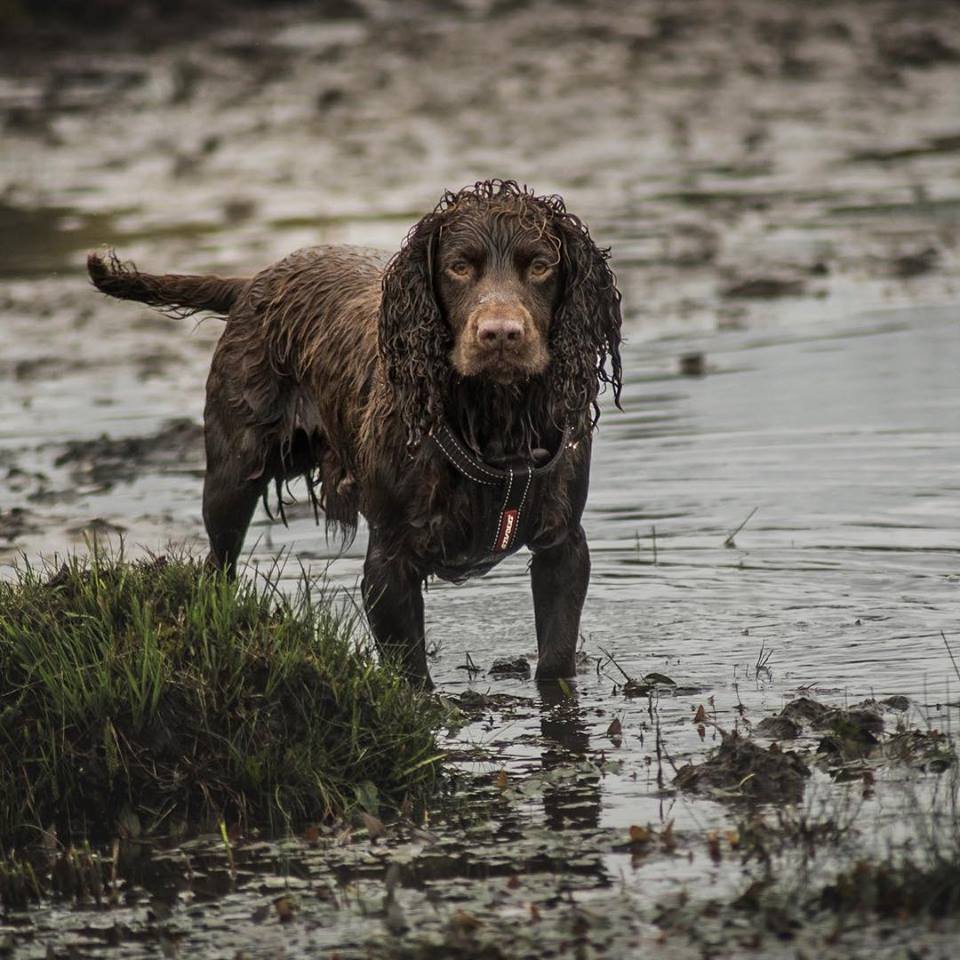 An action-packed roster of brilliant things to try, taste, do, discover and buy, a Dogstival day out will include:
Dogstival Main Arena – the heartbeat of this exciting new dog day out, this is the place to watch the dazzling skills of traditional working, therapy and assistance dogs from some of the best display teams in the UK including Shadow Quest, Paws For Thought and The Rockwood Display
Dog House Behavioural Stage – owners can get a deeper understanding of their dog's wellbeing and behaviour from canine experts covering topics such as mental stimulation, separation anxiety, diet, exercise and more. Recognising that much of a dog's life is spent in the home, the stage will be transformed into a life-like house setting to explore typical issues that happen in the household. Visitors will be invited to submit their dog as an on-stage case study in advance of the show
Have-A-Go – because who wants to just sit and watch? Getting tails wagging will be an array of activities for dogs to try their paw at. Splash about in the K9 Aqua Sports Pool, enjoying canine aquatic sport otherwise known as dock diving. There's also agility and flyball to get the pace going. Plus, dogs can enjoy dips and water-soaked fetch on Pylewell Park's very own beach
Happy Hound Den – dedicated to all things canine pamper and chill, dogs can recharge from all the excitement with power naps and relaxing grooms, while humans chat with fellow owners
Boutique shopping – visitors can expect over 200 quality stalls catering to a dog's every need, as well as lots of wonderful goods and gifts from local New Forest producers
Artisan Food & Drink – harvested from talented Hampshire and the New Forest producers. Fuelling the humans' day will be a host of food from local land and sea including delights such as wood fired pizza, crispy squid, Hampshire hog roast, freshly made Isle of Wight fishcakes, local ale, craft gin, freshly squeeze juice and more. Dogs can expect their own menus too!
The Dogstival Lounge – hosted by one half of BBC Radio's Barking Blonde Anna Webb, head here to listen to inspiring talks and insights from patrons and partners including Chris Packham and the New Forest Parks team. More details to be announced
The Dogstival Awards – honouring local pets, people and businesses, who've overcome challenges, demonstrated bravery, worked hard for a cause or gone the extra mile to make a dog feel welcome
Chris Packham says: "I'm really excited to be a part of Dogstival launching right on my door-step. With so much to see, do and try it's going to be a fantastic day out for every kind of dog including Scratchy – my beloved poodle and the epicentre of my life. Pet owners will also get the chance to learn more about their dog – from their mental health to what's in their dog bowl, as well as hearing more about the amazing habitat and environment around us, which is something I am very passionate about. I can't wait to host the day at Pylewell Park and as well as pet owners and their dogs, I hope dog lovers, those thinking about getting a dog, or even people wanting a great day out will all join us."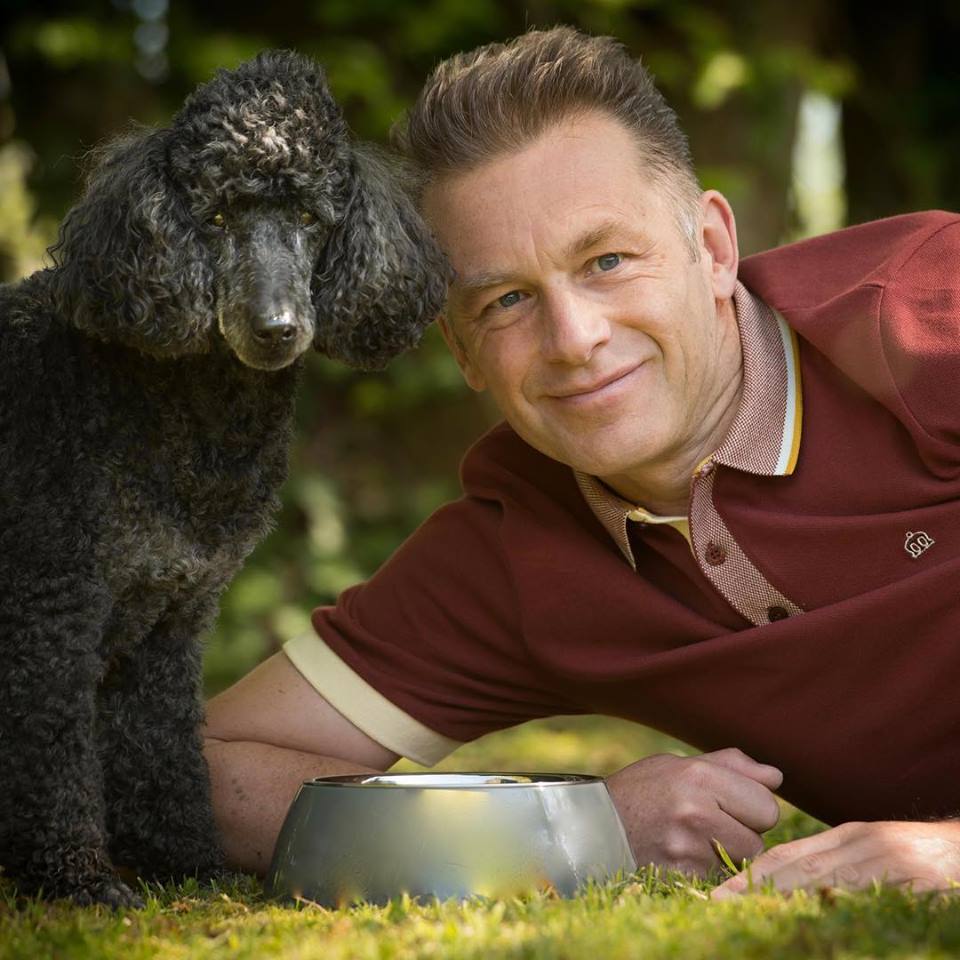 Bringing the whole dog day together is an engaging, friendly boutique-vibe. Expect live music, Vintage Fairground complete with a Ferris Wheel offering views over the Isle of Wight and just for dogs, there will be surprises to discover including a canine cartoonist, Dogstival Photobooth and Dogstival Treasure Hunt with hidden prizes to sniff out.
Dogstival's stunning, dog-friendly South Coast location plays a huge factor in making the event a truly fantastic day out with your dog. Pylewell Park is steeped in history as a grand 17th century house, positioned on the south coast of the New Forest with a large agricultural and sporting estate. The estate is approximately 2,000 acres with a mix of woodland, a 15-acre lake with around 70 acres of open lawn that flows down from main house onto its private beach, which makes it the perfect spot to visit during National Walking Month! Located at the southern point in the New Forest, it's also just a few minute's drive from a host of tourist attractions, pictures postcard villages with a wide choice of dog friendly accommodation options, from camping to five-star boutique hotels for guest wishing to make a weekend of it.
Dogstival is organised by New Forest based Lighthouse Marketing. Co-founder Richard Nowell comments: "Dogstival is all about creating 'the best day of a dog's life' and the event will be packed with things to watch and experience. Plus, it's a chance to meet thousands of other owners and pet lovers, different breeds and relax at one of the most stunning venues in an area that is so well catered for dogs. It's not just about a great day out though; we want to use the show as an opportunity to talk about some of the issues faced in the Forest, responsible pet ownership and delve into the health and wellbeing of our four-legged friends."
Dogstival takes place from 10am to 6pm on Saturday 18th and Sunday 19th May 2019 at Pylewell Park, Lymington, Hampshire, SP41 5SJ. Tickets are priced at £13.50 for Adults, £7.50 Children aged 5-16 years, under 5's go free and are on sale now at Dogstival.co.uk. Also stay up with the latest announcements @dogstival.