Have you ever wondered why some dogs are so calm around noisy environments, while others look nervous and stressed? There are many loud, new and unusual sounds a dog must get used to. Training dogs to be comfortable with sound is essential to having a calm, well-adjusted dog, well-socialised dog. The Sound Proof Puppy Training App is designed to help trainers and owners condition dogs to loud noises.
Dog breeders can use the app to play sounds to their puppies from 3 weeks of age, when the ears open, and new puppy owners can use the app to play sounds to their puppies in the comfort of their own home where the puppy feels safe.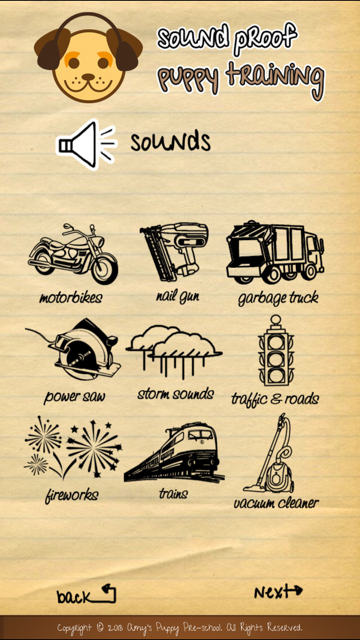 "Sound phobia in dogs is a very common issue and we hear a lot about storms and fireworks being the major issue for many dogs. As a puppy class instructor I knew that my puppies needed to be comfortable with so many more sounds than just the ones we know are usually a problem so I created an app with a Sound library of 26 sounds," says app creator Amy Smith, a qualified Dog Trainer with many years of experience.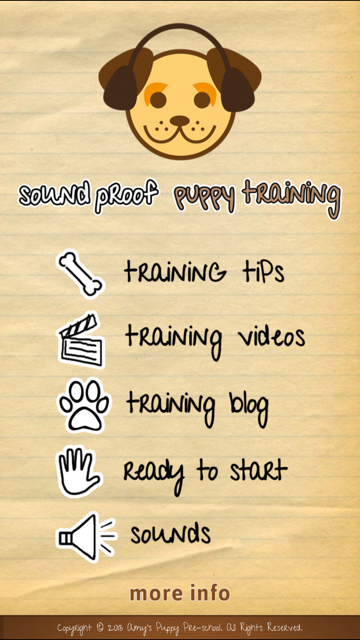 Sound Proof Puppy Training can also help older dogs with existing fears. Owners and trainers can use the app for desensitisation/ counter conditioning to sounds and noise that they are frightened of.
Sounds on the app include: Baby Cries, Barking Dogs, Camera Sounds, Drilling, Fireworks, Grooming, Lawn mower, Kids playing, Tractor, Motorbikes, Nail gun, Garbage Truck, Power Saw, Storms Sounds, Traffic & Roads, Sneezing, Trains, Vacuum Cleaner, Cats, Birds, Thunder, Plastic Bags, Crowds, Metal Crates, Planes, Helicopters and there is also a function to record your own sound to work with.