Pro Pooch Review and Giveaway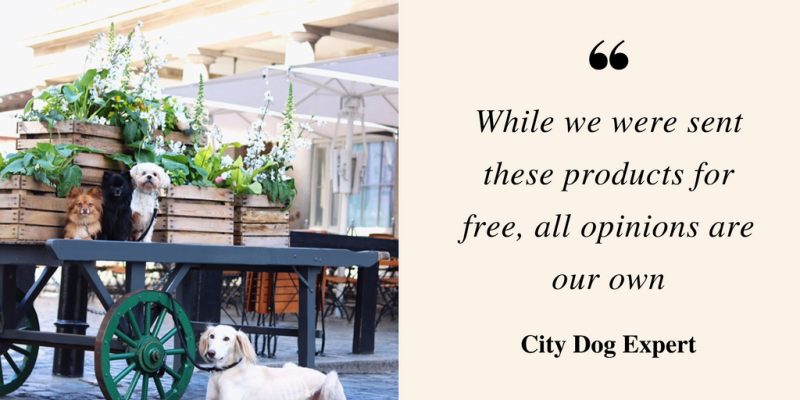 When the team at Pro Pooch invited us to try their Luxury Pamper Pack, we jumped at the chance.
Dog shampoos are always a tough one for my household. I insist on cruelty free, vegan friendly products, ideally made locally . The dogs however like the smell of fox poo, with minimal artificial fragrance added. Pro Pooch met all our criteria (minus the fox poo smell…sorry Jester!!)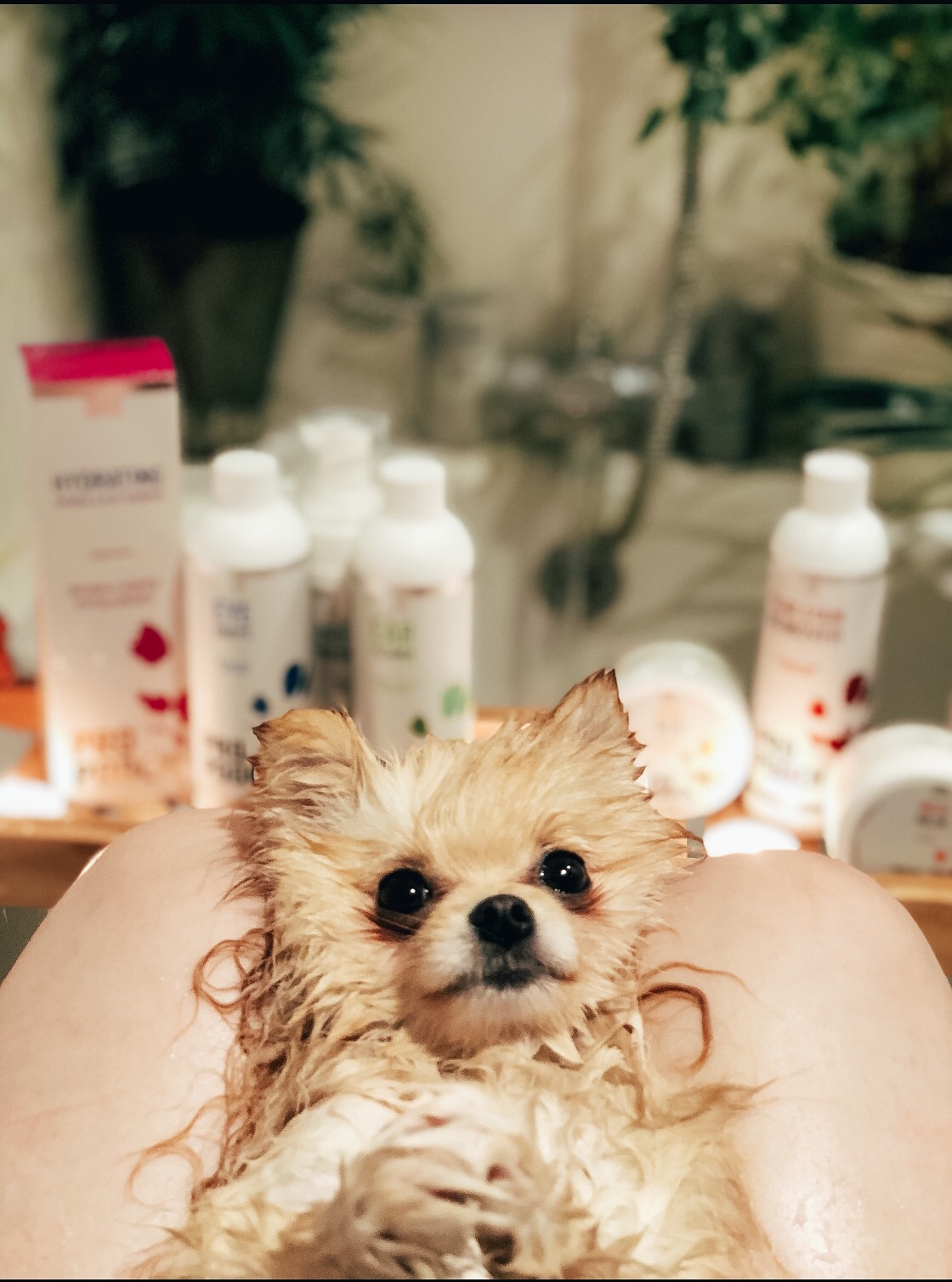 The range is not only well packaged, but actually does it's job. The products prove how it is possible to create a quality product without sacrificing your cruelty free ethics. The fragrance in most of the products is very mild and doesn't smell artificial in any way. The shampoo and detangling spray have zero fragrance so are perfect for those humans (and hounds) with a sensitive nose.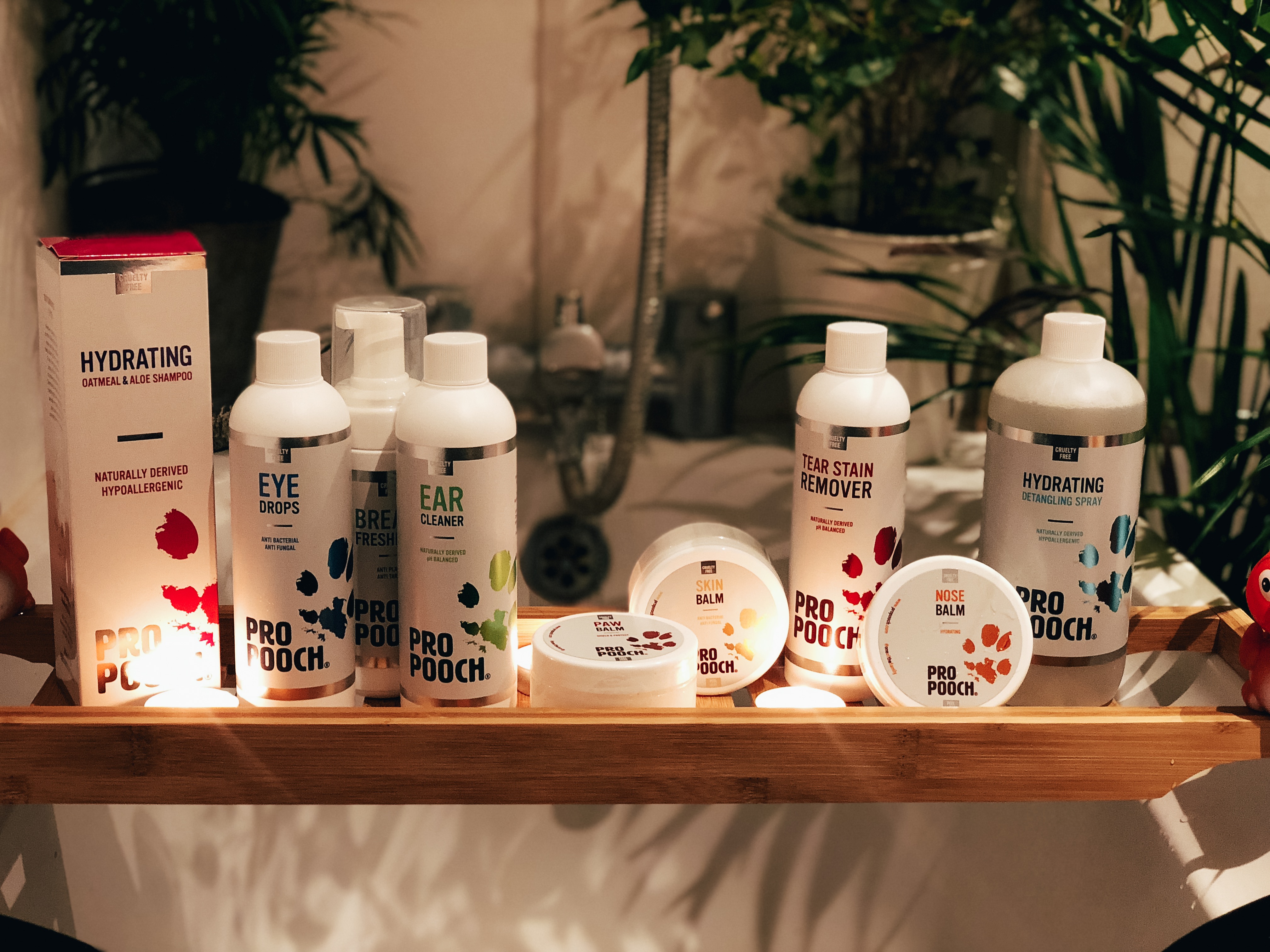 The Luxury Pamper Pack is a selection of the best selling items across the Pro Pooch Wellbeing, Grooming and Home range. Including everything you could possibly need to take care of your dog and deliver the ultimate pampering experience. The range includes:-
Oatmeal & Aloe Shampoo (absolutely love this one)
Detangling Spray (have been using this with both Chaplin and the poms)
Breath Freshener (Broadway i'm looking at you!!)
Eye Drops
Ear Cleaner
Tear Stain Remover (this actually works!)
Skin, Paw and Nose Balm
Stain & Odour Remover (have used this more than I care to admit)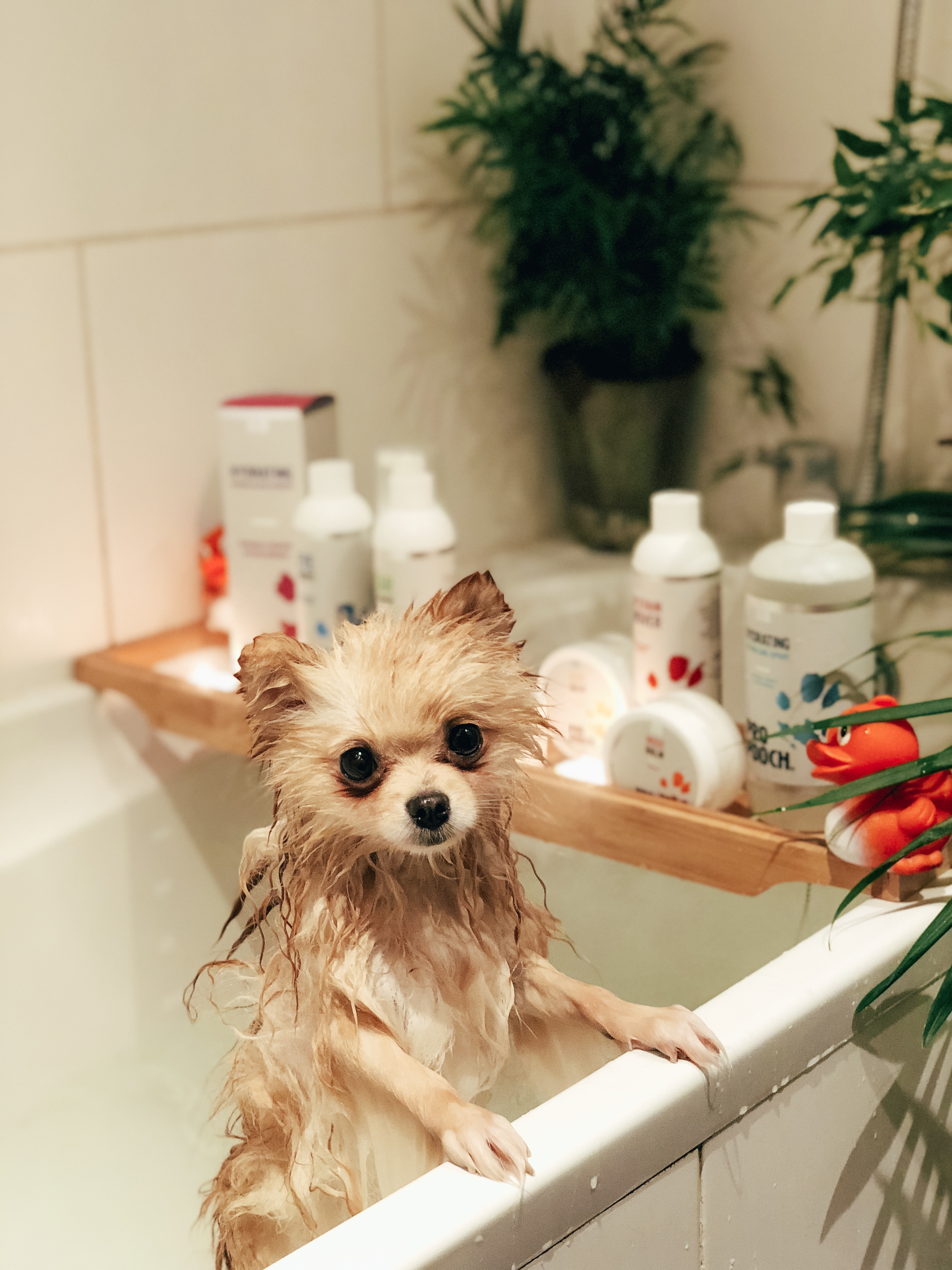 Even though Pro Pooch is a small company, they are leading the way in the pet wash industry. Not only are the products divine, they actually work!! I couldn't believe how good the tear stain remover was on first use.
Pro Pooch use the safest and most effective ingredients so there is zero guilt on my part using them regularly on my pups.
The icing on the cake me is that a proportion of Pro Pooch's annual profits go to the Mayhew animal shelter to support dogs in need.
Want to win a Luxury Pamper Pack?
Click below to enter