Maybe you love dogs and cannot watch the commercials on television asking for donations to help abused and abandoned puppies. Maybe you cannot drive near the local animal shelter because you're afraid you will want to adopt every single dog in the place. Maybe you already walk dogs as a part-time or full-time job and have been looking for a way to help dogs that don't have loving homes. No matter your reason, if you love animals and truly want to help, one of the best decisions you can make is to foster dogs.
1. You are saving a dog's life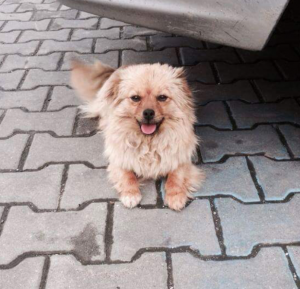 There is no question about the top benefit of fostering a dog: you are saving the lives of countless dogs when you choose to open your home to homeless dogs. First, every dog that you foster gets a chance at becoming adopted. You provide the love and attention that helps scared, ill, and sometimes abused dogs gain the confidence and training they need to be adopted by a forever family. By providing a foster home for dogs, you also reduce the number of shelter dogs that are euthanized each year because the shelters do not need to euthanize dogs that are not taking a kennel from another dog. And, you are freeing space in shelters for other dogs that need homes.
2. You give needy dogs the attention they require to become adoptable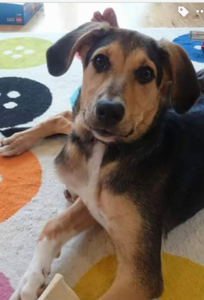 Most foster dogs have never been in a loving environment before. Some have issues with chewing and house-training, while others have issues with their nerves. All it takes is a little patience, attention, and love from a foster family to get a dog to relax and improve socially and behaviorally. Over time, the work you put into a foster dog will pay off, and potential adoptive families will be greeted by a happy, well-adjusted dog that they want to take home and love forever. You will gain a sense of pride in knowing that you saved the dog's life by giving him a better chance of being adopted.
3. Enjoy having a pet even if you can't commit to having one of your own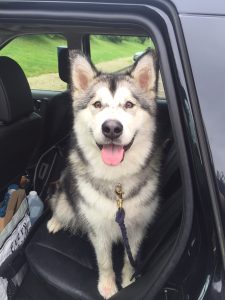 Some people know that their lives are too busy to commit to adopting and owning a pet, yet they know they can serve as foster dog parents for a predetermined amount of time. This is one of the most rewarding perks of fostering a dog; you get to love and care for an animal without being tied down for years.
Some foster dog parents are more available in the summer, so they sign up to take in a dog during that time. Others are more available in the winter and choose to foster then. The point is that people who otherwise would not be able to own a pet still can care for a dog when they choose to foster, and they reap the rewards of loving and caring for a dog that so desperately needs a home.
4. Become part of a new community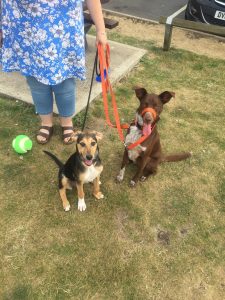 People who foster dogs often rely on the rescue group and other foster families for support and encouragement. These relationships with the rescue and foster community lead to long-lasting friendships and bonds.
Foster dog parents and families enjoy sharing tips and strategies and discussing their foster pets' progress with one another. They also work together at dog parks and training facilities to socialize the dogs and take pride in one another's accomplishments and success in getting their foster dogs adopted by forever families.
5. You will feel good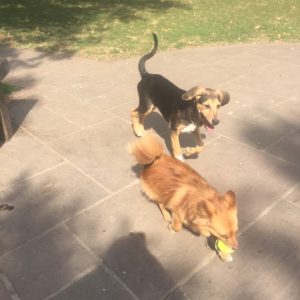 Having a dog also is good for your health and happiness. Watching your foster dog play and petting him can lower your blood pressure and relieve stress. You also will get exercise by playing and walking your foster dog, and you will be less lonely.
While there may be times that fostering a dog tries your patience, the feeling you will get when you see the dog relax, succeed in breaking bad habits, and become ready for adoption is well worth the time and effort. Knowing that you have saved an animal's life and prepared him for adoption will make you feel wonderful.
The benefits of fostering a dog are numerous. You won't just improve the life of a homeless dog, but you will improve your life as well.
Jenny Wise for City Dog Expert
You can find out more about Jenny here